A look at anime's best goth girls on this World Goth Day!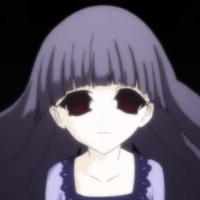 Popular culture loves its female archetypes, but there's one lady character trope that has withstood the test of time and proven itself to be a mainstay in films and television. Which one are we talking about? Of course, we're talking about the goth girl character trope!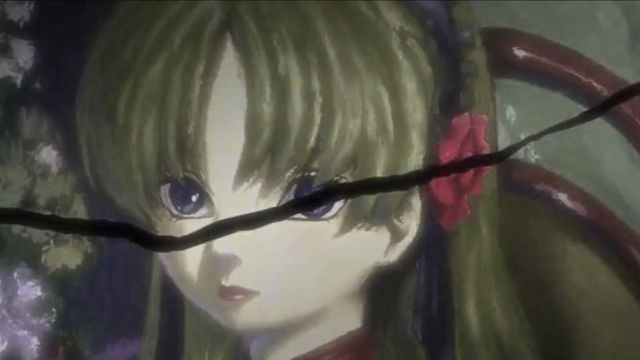 Not just relegated to horror flicks and stereotypical teen movies, the Hollywood goth girl has cemented her place in pop culture, turning up in everything from comedies to procedural dramas. Ally Sheedy in The Breakfast Club! Winona Ryder in Beetlejuice! Christina Ricci in ... well, everything! And if there is anything anime fans love it's their Best Boys and Best Girls. You see where we're going with this. In honor of World Goth Day, let us celebrate a very special (and specific) type of anime character: the Best Goth Girl! But which anime goth girls are the best? Read on!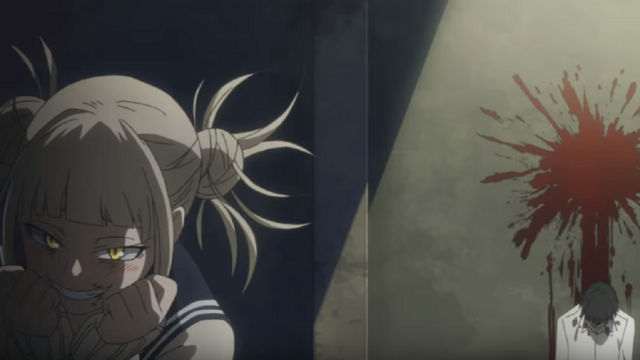 Starting off our list with an honorable mention, Toga may not look the part of a goth girl with her preppy sailor outfit and sandy blonde hair. Her knee-high socks don't exactly help, either. But make no mistake, Toga is a goth girl through-and-through. She's dark. Mysterious. A bit of a loner. And completely obsessed with blood.
7) Hotaru Tomoe - Sailor Moon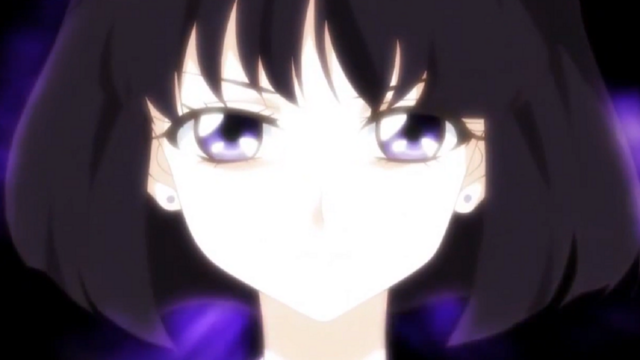 The non-Sailor Soldier identity of Sailor Saturn, Hotaru Tomoe is a dramatic goth girl with a terrible internal struggle. No matter how you look at Hotaru, she fits well into the goth aesthetic. From her status as the Sailor Soldier of Death and Rebirth, to the Crystal version's psychic abilities and secret dark side, Hotaru has "goth" written all over her. And thanks to her choker, knee-high boots, and purple themed clothing, so does Sailor Saturn herself!
6) Arachne - Soul Eater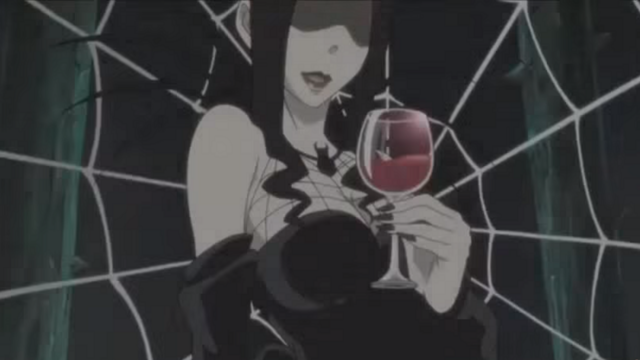 Snake and spider sister witches! Arachne is a classic, sophisticated goth with her long, black dress reminiscent of Morticia Addams, her elegant updo, and her spider-based magic. This sister really goes all in, surrounding herself with spiderwebs and actual spiders every chance she gets. And she's so dang classy she sips her blood out of a wine glass! Even in the middle of battle, Arachne never fails to look the part of the enchanting (literally and figuratively) sorceress she is.
5) Medusa - Soul Eater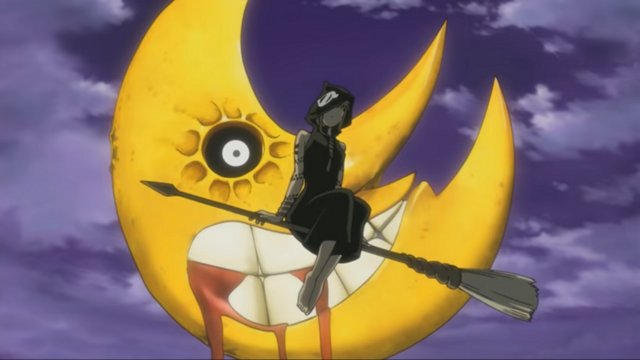 The snake to Arachne's spider, Medusa's look is much more unconventional than what we might expect from the typical goth girl. With her flowy jumpsuit and bare feet she certainly puts a new spin on the genre. But she's quite possibly one of the darkest and most heartless villains in all of anime thanks to her utterly cruel and emotionless treatment of her own son (perfect little baby Crona must be protected at all costs). And that black and green arrow nail polish is peak goth game!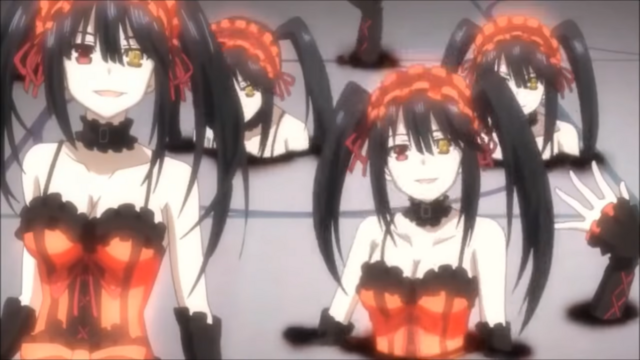 Even without her black and crimson gothic lolita gown, Kurumi Tokisaki exudes her dark and creepy attitude. For this Best Goth Girl, it's all about who she is on the inside: The goth with a heart of gold. She is a twisted (and prolific) murderer... who only hurts the bad guys who hurt other people.
3) Misa Amane - Death Note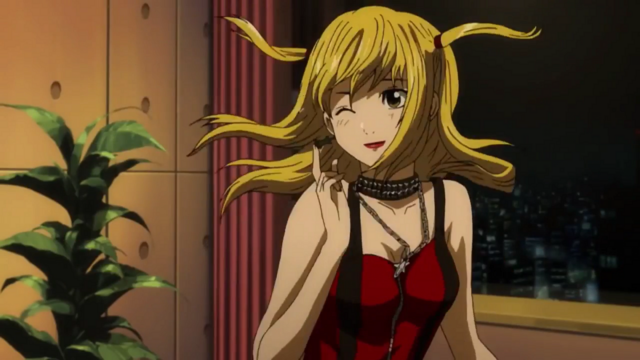 Sure, Misa Amane may come across as perky and bubbly. She's all about silly crushes and becoming a pop idol. But she certainly dresses the part with her black babydoll dresses, chokers, crosses, and stocking and garter sets. Not only does Misa Misa look the part, she has a true dark heart, pledging her love and loyalty to the one and only Kira and helping to create his ideal world with the power of her deadly notebook.
2) Sunako Kirishiki - Shiki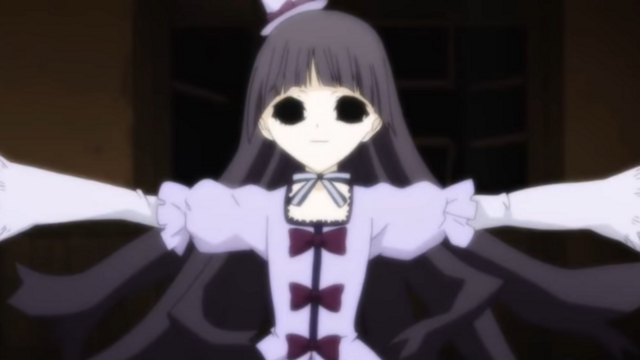 Little tiny vampire baby with a super Victorian look who lives in a creepy castle on a hill. That's pretty freaking goth, if you ask me! Sunako Kirishiki outfits herself in super throwback dresses that are all frilly and ruffled. Black and white and purple are the heavy thematic colors. And details like high collars and rows of buttons down the front of her ensembles add to the dark vibe. But what really takes Sunako's gothic look over the top are her large, circular, soulless black eyes. That and the fact that she survives by draining humans of their blood and leads an entire vampire army, of course.
1) Cossette - Le Portrait de Petit Cossette
Cossette is a dead girl who wears Victorian style dresses with ruffles, lace, and ribbons. She was murdered by an artist, causing her soul to become trapped inside a portrait for centuries. That is, until the reincarnated soul of said artist fell in love with her portrait, contacted her through a midnight ritual, and pledged to release her spirit by putting himself through mental and physical torture. It really doesn't get much more gothic than that!
From the Lolita to Victorian and whatever you would call Medusa's totally original style, goth girls in anime have a lot of range, both aesthetically and in terms of their unique personalities. They're a blood red ray of light in the great, big, dark room that is life.
Is your Best Goth Girl on the list? Did we miss one of your favorites? Let us know in the comments!

----
Carolyn also writes for Bunny Ears and Cracked. Follow her on Twitter and Instagram.
Do you love writing? Do you love anime? If you have an idea for a features story, pitch it to Crunchyroll Features!