There's nothing better than sharing anime love with others!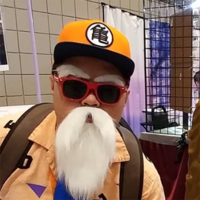 I grew up in a small town in North Carolina, one that was suburban enough that I could walk to a neighbor's house, but rural enough that most neighbors had at least two tractors—one that worked and one that was left to rust in the middle of a field. And it was there that my nerdy tendencies festered, as I became obsessed with comic books and horror movies and any franchise where a kid befriends and then goes to war with pet monsters. And I would've done anything to be able to share these interests with large groups of like-minded people, a place where I could go and be comfortable in my intense fanboy-ness, unlike school where I constantly walked on eggshells wondering if my hobbies would be cool that week.
That's one of the main things I thought about when I went to Animazement a few days ago. I was struck by how many different types of people were there—young people, old people, kids—and how, if I'd had it around when I was growing up, I wouldn't have been so nervous to dive into anime, which, at that point, only existed as the intimidating "JAPANIMATION" corner of the Suncoast Video at the mall. And I know that it's kind of simple to say "Local conventions help to strengthen community and strengthen your own possibilities as a fan," but they do, and if they're good at what they do, they deserve your support.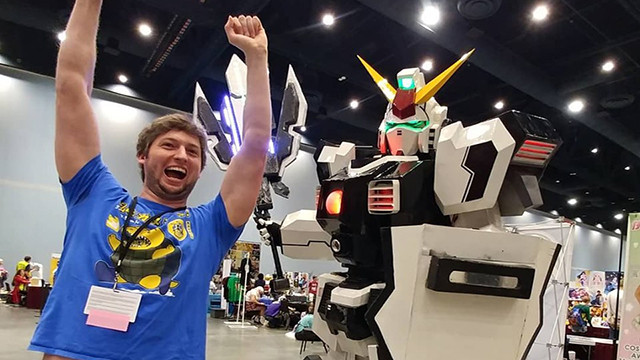 Don't get me wrong, I love what the internet has done for creating communities of anime fans. I love the fact that, at any point during the day, I can go on the dystopian underworld that is Twitter and say "ONE PIECE SURE IS GREAT" and both fans of the show and people who write better about it than I could ever hope to will respond with "EXCELLENT POINT, DANIEL. YOUR OPINIONS ARE WELL CONSTRUCTED, HANDSOME, AND CORRECT."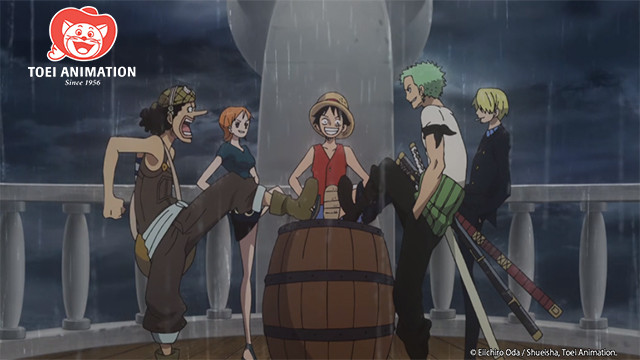 And I do miss the days of Geocities fan pages where someone would give you a list of all of the filler episodes you should avoid, but also publish a six-thousand word manifesto about how awesome it would be to make out with Inuyasha right beside of it. But the explosion of Wikis means that if I ever wonder "Did that one cat in Naruto episode #87 have a name?" you'll discover that yes, it was Shu, and Shu is the name of Kishimoto's cat and Shu was loved.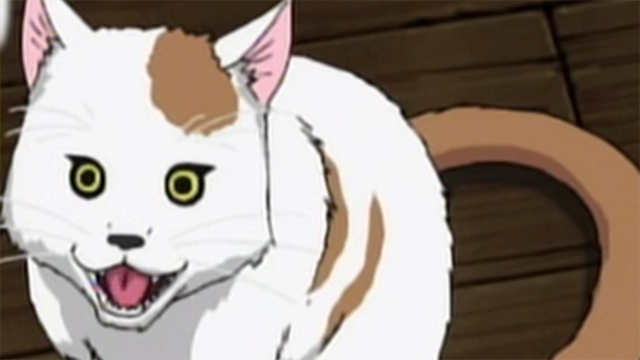 But there is nothing quite like the electricity of browsing the artists room and finding an Initial D print that rivals anything that Picasso ever created or discovering a Wyverneon plush toy, which is the non-canon Dragon type evolution of Eevee that I just made up and realizing that, around you, a half dozen people are ogling the same thing. Or being in the merchandise hall and seeing people flip through manga volumes from a series they've never read or finally finding that out-of-print Blu Ray of an anime series that's not available on any streaming service. Or heck, just standing in line, commenting on someone's rad t-shirt and suddenly, you're best friends with a fellow Mobile Suit Gundam fanatic.
And the cosplay, oh, the cosplay! Watching cosplayers in these seemingly impossibly intricate outfits give tips to one another in-person is a little magical. Growing up, awful people tried to embed it in my skull that dressing up as a fictional character on any day that wasn't Halloween was the sign of an unlovable dork. That people who enjoyed a franchise enough to don an outfit from it were ripe for derision and bad jokes about virginity. But they're the best and the passion that they have is unmatched and to see it be rewarded through kindness and respect makes one thing clear: I'm a terrible trash possum weeb, but anime is still the best, y'all.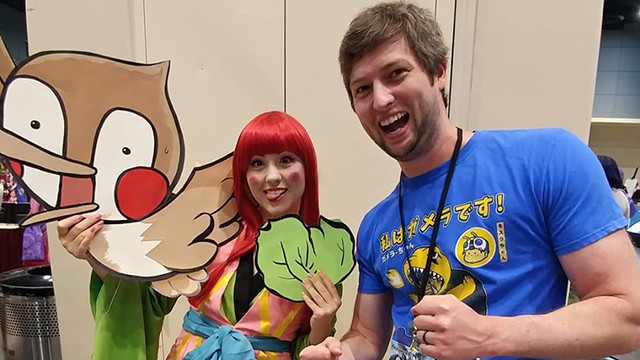 Nothing beats a good panel, either. Of course, at some conventions, you'll find panels that have been lazily thrown together, where three dudes recite facts about their topic with all of the enthusiasm of depressed deli meat. But one where the hosts like each other, have good chemistry, are knowlegdeable and are REALLY eager to discuss the things that they like? I've seen some panels that I liked more than the anime that they were chatting about.
And all of this can come together in a package that is less intimidating than some of the conventions that tend to monopolize entire cities. Local conventions are a great Convention Starter Kit in this way. They help you figure out what to pack for the day (spoilers: Water. Lots of water.). They help you learn to make a schedule so that you actually get in some meals during the day and aren't eating hotel chicken strips at 2 AM in a desperate effort to not pass out. Local conventions even help you to learn more about your city, whether they're the food trucks that stop by or the nerdy groups that set up booths to advertise nearby stuff.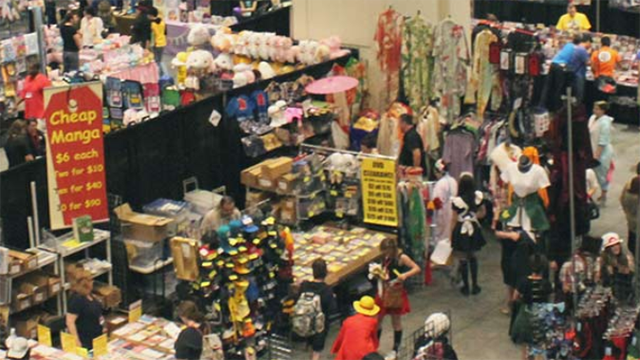 Also, local conventions often have booths set up by people that represent other local conventions, so you don't have to wait another long year before it's convention time again. Soon, it'll feel weird when you don't have a convention to look forward to. And trust me, it WILL feel a little weird.
Lastly, they help you figure out what parts of the convention that you actually enjoy. That way, if you ever decide to go to a PAX or an SDCC or a One Piece-themed Barbecue In My Backyard, you don't have to trick yourself into thinking that sitting in a crowded panel for an hour is up your alley. You just remember that you didn't like it when it was less crowded, so you find other stuff.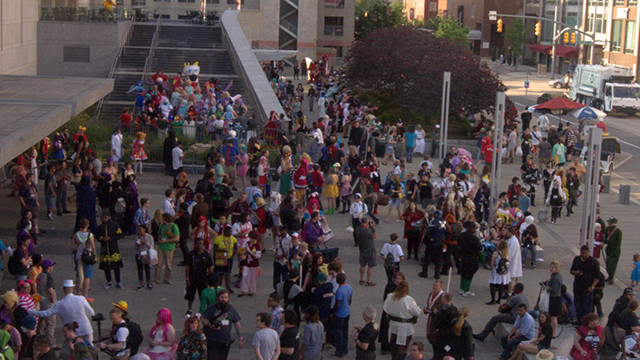 And I wish I'd had a chance to find that when I was a teenager. I often felt so lost and I'd wonder "Am I the only person into this? Will I ever meet another person that likes this stuff as much as I do?" And sure, I'd heard about conventions in California and New York City, but there's no way that I could've afforded a plane ticket and a hotel room and fancy sushi meals for breakfast, lunch and dinner. For some reason, when I was young and only knew about Manhattan from movies that starred Meg Ryan, I just assumed that the only thing those fancy city folk ate was sushi. Raw fish or nothing. That's written on the Statue of Liberty.
But a convention in the next town over? I could've swung that. And who knows what I would've been exposed to—what new shows would've been recommended to me and what new manga I would've uncovered and what new friends I would've made. That's why local conventions are so necessary, at least to me: Finding what you love is great, but the next integral step of that process is sharing it with the people that you love.
Of course, it's not the MOST important thing. That would be...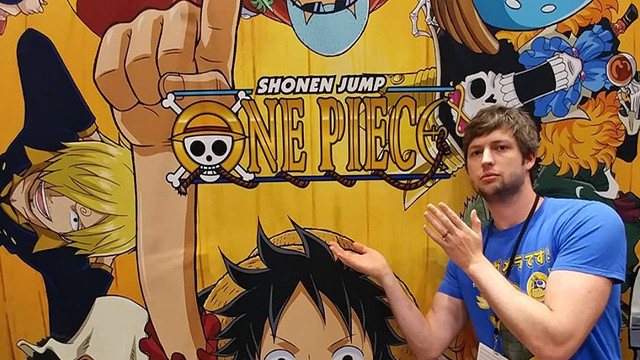 Watch One Piece!
So go support your local conventions, big or small, anime or not, Animazement or otherwise. Bring your passions and bring them with energy and good will. If you do that, I hope you find that there's a spot there for you!
Do you go to any local conventions? What is your favorite thing to do at conventions? Let us know in the comments!
--------------------
Daniel Dockery is a writer for Crunchyroll. He has a Twitter that's a solid 7/10.
Do you love writing? Do you love anime? If you have an idea for a features story, pitch it to Crunchyroll Features!