Have you hugged your cat today?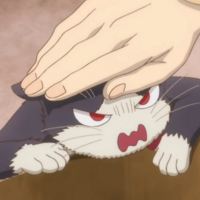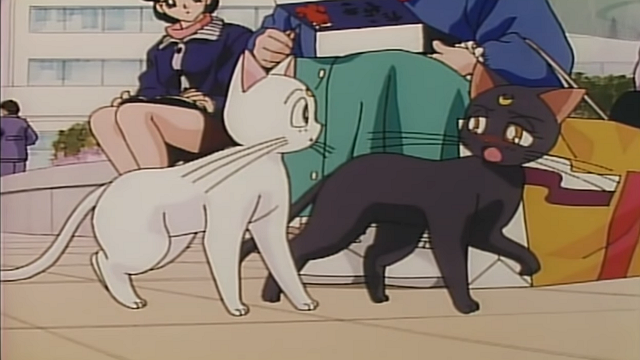 Hey, hey. It's Hug A Cat Day! The day when people across the world show love and appreciation for our furry feline friends. Don't have a cat? Express your gooey feelings for your favorite anime cat, instead! From sassy and sarcastic talking kitties to magical felines and adorable lost kittens, there's an anime cat our there for everyone to love. So, in honor of this snuggable day, we have to ask you: Would you hug these anime cats?
Happy - Fairy Tail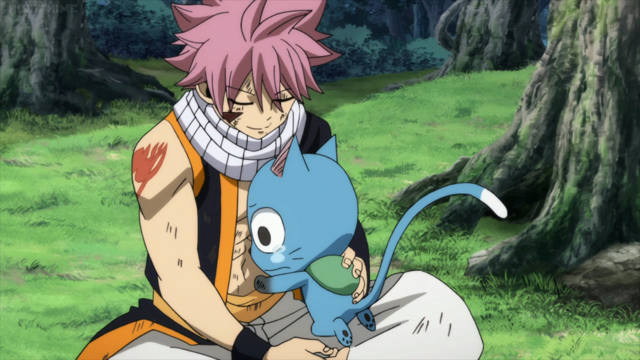 OK, Happy isn't technically a cat. He's an Exceed, an ancient race of creatures that see themselves as rulers of us lowly humans. So ... basically a cat. And of course, he totally looks like a flying kitty, so any cat lover would be drawn to him in a heartbeat. But would you hug him? You would try. He's so cute and blue. But despite his (very misleading) name, Happy is also very, very insulting and blunt. This hug would not last long.
Haru - My Roommate Is A Cat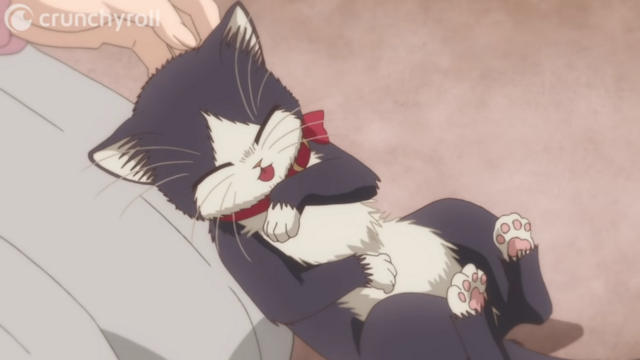 Haru is a sweet little lady who only wants the best for everyone. She struggled to provide for her siblings when they were all strays. And she works hard to make sure her new owner takes care of himself because she is a very good girl. Would you hug this cat? Probably. But since Haru looks kinda like my own tuxedo cat, I definitely would. Yes, I would.
Kuro - Blue Exorcist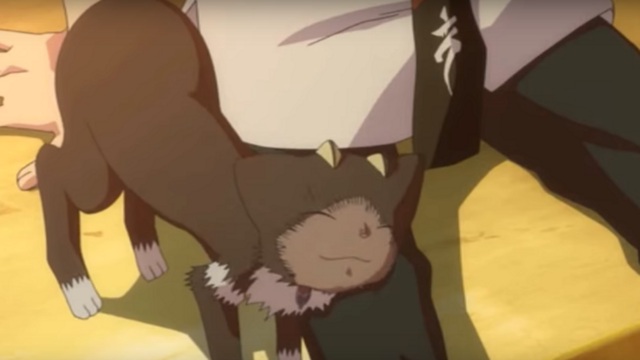 Kuro has tons of energy and loves to play. He is dedicated to his master and is a good loyal boy. So, yes. Anyone would love to hug this sweet, friendly kitty. BUT you would hug this feline in its smol cat form only. Because when Kuro takes his nekomata form, he basically becomes a ginormous kaiju cat with big pointy fangs. Only the bravest of cat fans would hug Kuro in his nekomata form. So the question goes from "Would you hug this cat?" to "DO YOU HAVE COURAGE?"
Jiji - Kiki's Delivery Service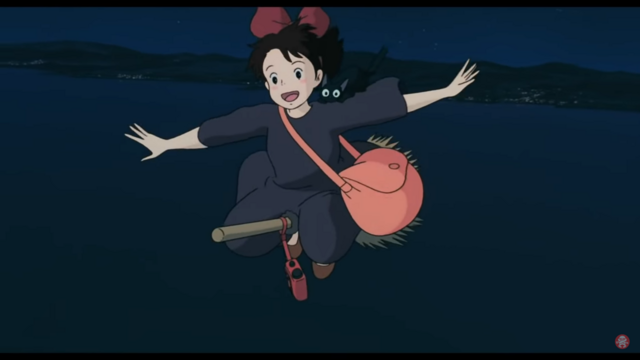 Jiji is basically Kiki's best friend, as every good feline should be. Do you prefer the sarcastic and chatty American version of Jiji? Or the cute and polite Japanese Jiji? Does it even really matter? Every '90s kid that grew up wishing they had a talking cat familiar like Kiki or Sabrina the Teenage Witch would 100 percent hug this cat.
Meowth - Pokemon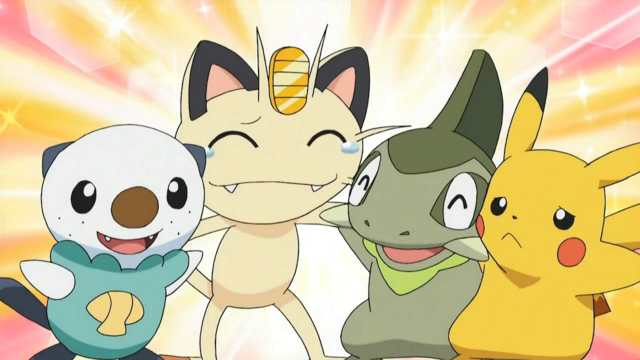 One-third of the dastardly Team Rocket, Meowth taught himself how to talk to impress lovely lady Meowth. And good thing, too, because he's often the voice of reason amongst his villainous peers. Meowth is quick with his claws and even quicker with his witty comebacks and barbed insults. Meowth will probably not be getting very many hugs.
Arthur - Code Geass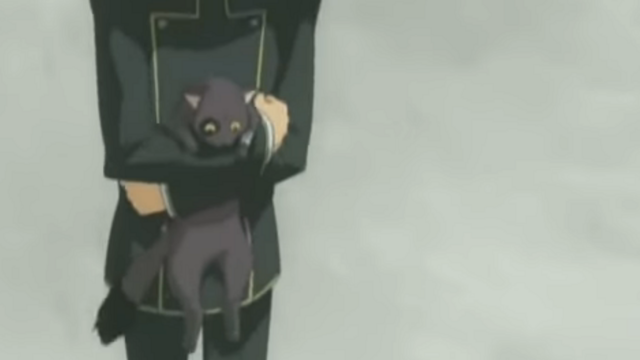 Yes. You would hug this cat. He swats and bites a lot. But that's all cats, really. No judgment toward swatting cats here. Besides, a stray cat with the ability to send an entire school chasing after him only to reward him with his very own home inside said school has to be one lovable feline.
Chi - Chi's Sweet Home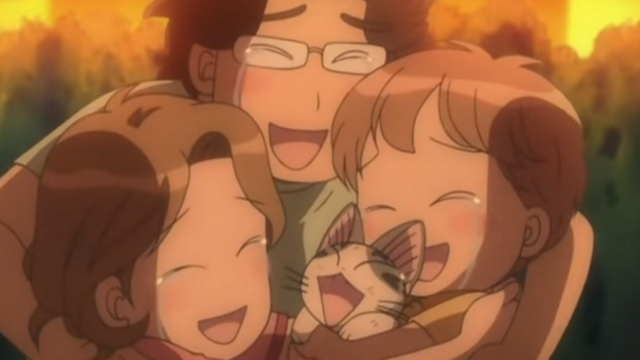 This sweet, soft, cuddly kitten lost her way ... and her family in the process. And she's such a tiny sweetheart baby that the family who finds her is more than willing to risk losing their apartment (which doesn't allow pets) to give precious Chi a safe and loving home. Would you hug this cat? Yes. How could you not?
Luna And Artemis - Sailor Moon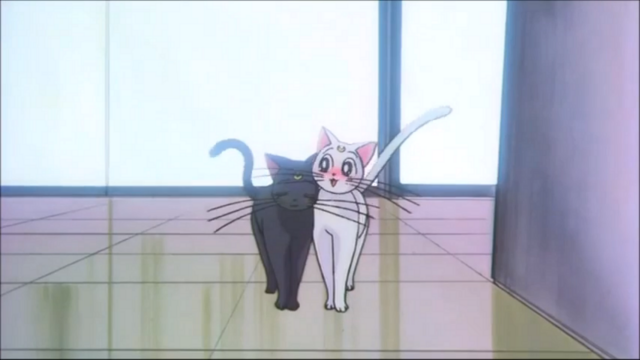 Luna and Artemis are basically the Watchers of the Sailor Moon franchise. They keep tabs on their charges, give them advice, make sure they are safe, and even reveal their powers to them on occasion. They are wise and good. And, of course, they are fluffy. Would you hug these cats? Double snuggles, double yes.
Tama/Stray Cat - JoJo's Bizarre Adventure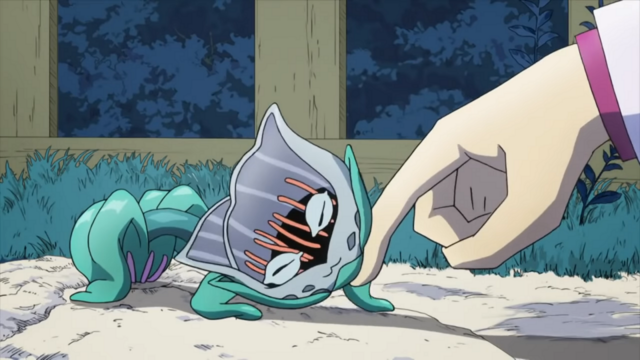 Honestly? You will probably want to hug this poor not-cat. It's not Tama's fault that they're some weird cat/plant hybrid who can no longer jump, run, or flick their pretty tail. You will want to hug Tama out of sympathy. But thanks to Stray Cat's aggressive hostility, you'll likely refrain. Poor kitty.
If all dogs can be good boys, all cats can be good little babies, too. So watch some of these adorably fluffy anime series on Crunchyroll and then get out there and hug a cat!
Which of these anime cats would you hug? Is your favorite anime cat not on the list? Let us know in the comments!
----
Carolyn also writes for Bunny Ears and Cracked. Follow her on Twitter and Instagram.
Do you love writing? Do you love anime? If you have an idea for a features story, pitch it to Crunchyroll Features!