Today let's highlight some of the most exciting anime set to debut this summer!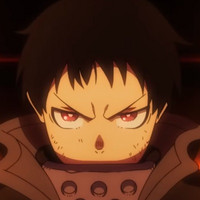 Hey all, and welcome back to Why It Works. With the spring season entering its final stretch, it feels like just about time to start looking forward, and seeing what wonders await us over the summer horizon. Though we'll be saying goodbye to titanic properties like JoJo's Bizarre Adventure and literally Attack on Titan, we've also got plenty of exciting new contenders to keep us thoroughly entertained all through the hot summer months. Today on Why It Works, I'll be highlighting just a handful of those new properties, and hopefully introducing you to at least one or two potential favorites for the months to come. Without further ado, let's get into the highlights of the summer season!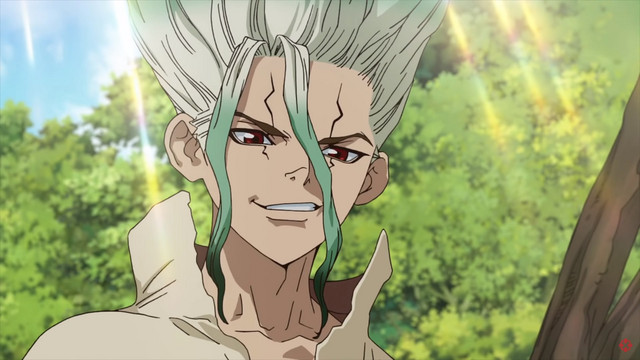 First off, the coming season's biggest shonen contender is undoubtedly Dr. Stone, a popular Shonen Jump manga in a post-apocalyptic world, where fragments of humanity are only now emerging from a long period of mysterious petrification. In contrast with more traditionally battle-oriented Jump properties, Dr. Stone's ambitions include the reconstruction of society altogether, with scientific innovation often serving as the engine of progress and power. It's a unique action property with a distinctive art style and a great hook, and I'm excited to experience it myself this summer.
Next up, while director Masaharu Watanabe isn't quite a household name yet, that might soon be changing. Watanabe was responsible for 2016's epic Re:Zero, and this summer, he's returning with an anime-original production that's already demonstrating his clear talent. Just check out the first trailer for Granbelm, whose vivid colors and action theatrics already seem to be making the most of Watanabe's talents. Granbelm reunites Watanabe with Re:Zero character designer Shinichirou Ootsuke for an anime-original production that seems to combine giant robots, magical girls, and much else besides. I'm not sure quite what to expect from this one yet, but I know it'll probably be pretty exciting.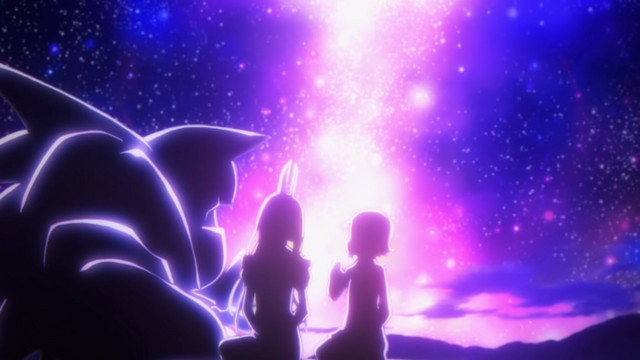 For another director absolutely deserving of more acclaim, look towards Masaomi Andou, and his upcoming Astra: Lost in Space. Andou has been directing noteworthy shows in a variety of genres over the last few years, with his strong control of atmosphere and fondness for tricks like screen-in-screen partitions clear in works like Scum's Wish or Hakumei and Mikochi (along with my own favorite, White Album 2). This summer, he'll be directing an acclaimed and already-concluded manga, Astra: Lost in Space, written by the creator of SKET Dance and adapted by the writer of School-Live! Focused on a group of young students lost thousands of light years from home, Astra should offer a thrilling demonstration of all its creators' formidable talents.
If you're looking for a messy character drama this summer, O Maidens in Your Savage Season seems happy to provide. Mari Okada is a genuine anime legend at this point, having worked on series composition and scripts for such beloved dramas as Toradora!, Anohana, and Wandering Son, and even directed the recent Maquia film. O Maidens is based on a manga also written by Okada herself, and opens with a girl's characteristically blunt declaration that she wants to have sex before she dies. The show seems to fall right into Okada's messy, hormonal wheelhouse (Hanasaku Iroha, A Lull in the Sea, Anthem of the Heart… seriously, her catalog is ridiculous), leaving me very excited for the drama to come.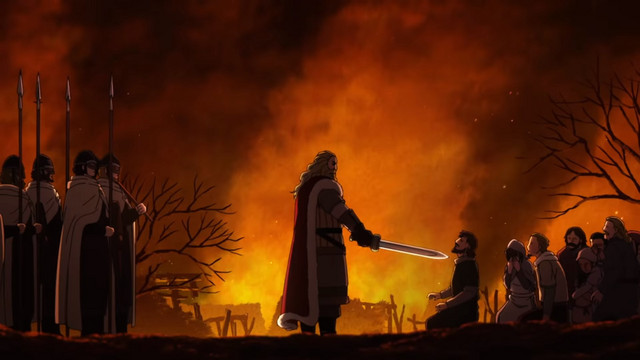 Studio Wit might be ending their tenure on Attack on Titan, but they've still got plenty of thrilling action spectacles to share with us. This summer, Wit mainstay and 3D action specialist Shuuhei Yabuta will be directing the epic Vinland Saga. Based on a manga by the creator of the brilliant Planetes, Vinland Saga is essentially the definitive viking manga, depicting the savage glory of the raiding life with evocative detail and epic scale. The show's trailer already demonstrates Yabuta's energetic approach to action framing, and with such strong source material to work from, Vinland Saga is sure to be an entertaining time.
I'm running out of time, but this coming season somehow still has more action highlights to look forward to, so let me briefly highlight both Fire Force and To the Abandoned Sacred Beasts. Adapted by David Productions (the studio responsible for the entire modern JoJo adaptation), Fire Force's first trailer is full of dazzling action highlights and beautifully animated interpretations of fire itself. Meanwhile, To the Abandoned Sacred Beasts comes to us courtesy of a veteran action director responsible for several seasons of the classic Hajime no Ippo, and seems poised to offer a darker action saga focused on supersoldiers attempting to adjust to the end of war. Whatever your anime preference, the summer season is ready to please, brimming with intriguing concepts and high-profile creators in every direction.
I hope you've enjoyed this brief run through the season highlights, and please let me know what you're all most looking forward to in the comments!



-----
Nick Creamer has been writing about cartoons for too many years now, and is always ready to cry about Madoka. You can find more of his work at his blog Wrong Every Time, or follow him on Twitter.

Do you love writing? Do you love anime? If you have an idea for a features story, pitch it to Crunchyroll Features!