Did you take a liking to our Summer Lineup? Are you ready for another treat?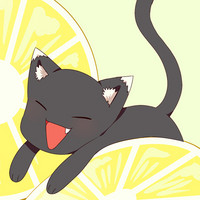 Summer's here, and it's time for a fresh new array of shows to fill up your queue for some summer fun! But that's not all we have in store for you. You saw the cute Hime and Yuzu art adorning our announcements? Is your mobile device in dire need of a new wallpaper to ring in the new season? We've got you covered with these snazzy Hime and Yuzu wallpapers featuring art from the wonderful Nashira!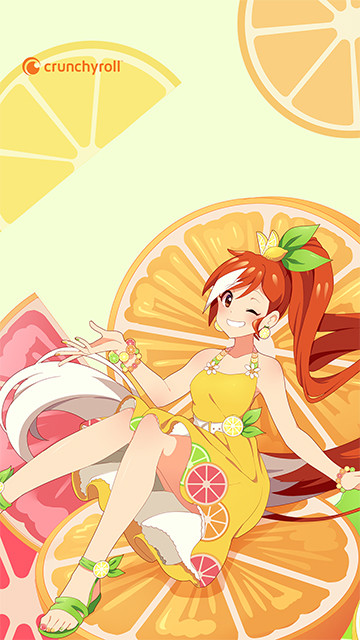 Here's your lovely guide ready to show you all of this Summer's latest shows, Hime! She's all decked out in her adorable summer attire! Also, check out her multi-colored painted nails; she's stylin' and ready for an awesome summer! Download the full-sized Hime wallpaper for your mobile devices by clicking here.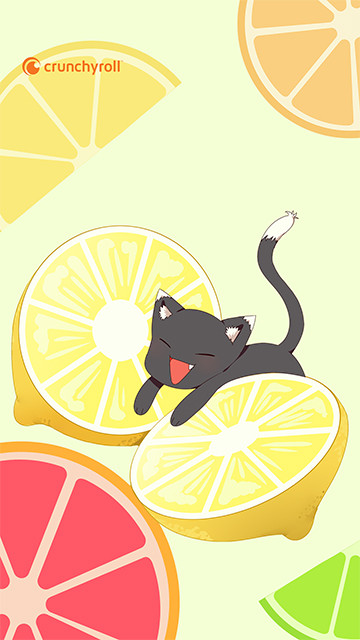 Of course, we didn't forget about Yuzu! He's also here, ready to celebrate the upcoming Summer hits! Are lemons his favorite fruit? 'Cause dang, look at at him go. What a cute and good boy! You can download the full-size Yuzu wallpaper for your mobile devices by clicking here.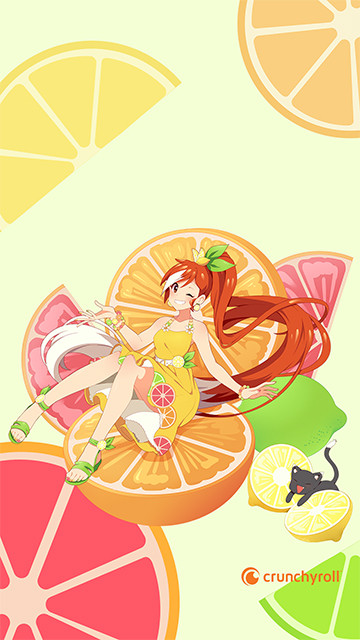 And finally, here's both Hime and Yuzu striking a pose, ready to lead you into this summer's excitement! Looking at this image really makes me want to go munch on some refreshing oranges. You can download the full-sized Hime and Yuzu image for your mobile devices by clicking here.
With a variety of fun shows to watch, like Dr. STONE, To the Abandoned Sacred Beasts, and many more to be announced, both Hime and Yuzu are excited to guide you through our thrilling Summer season! Which shows are you most excited about? Which shows will you be adding to your queue? Let us know in the comments!
----
Nicole is a features writer and editor for Crunchyroll. Known for punching dudes in Yakuza games on her Twitch channel while professing her love for Majima. She also has a blog, Figuratively Speaking. Follow her on Twitter: @ellyberries
Do you love writing? Do you love anime? If you have an idea for a features story, pitch it to Crunchyroll Features!