We dive into the pool of upcoming summer anime and talk about which ones we're excited about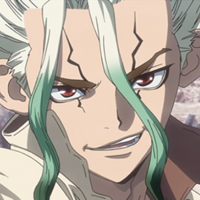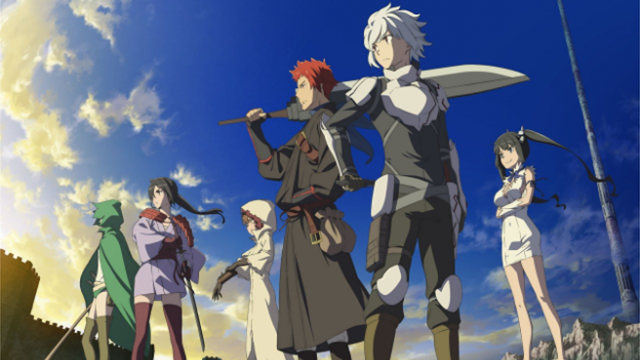 SUMMER IS ALMOST HERE, KIDDOS! And that means a brand new batch of exciting anime to dig into! The Crunchyroll News and Features teams got together and had a chat about which series we're most excited about for the next three months! From the petryfiyingly cool Dr. STONE to DanMachi's long awaited second season, to the extremely excellently titled To The Abandoned Sacred Beasts, this summer is gonna be chock full of excellent anime! Let's jump right in!
I've only read the first few chapters of the manga and I think, for now at least, I'm gonna leave it at that. The adaptation looks solid enough to make me want to be surprised as it airs, so I can't wait to follow this one week by week!
This is one of those series I came late to because I didn't think I'd like it at all. Turns out I was totally wrong, because I wolfed down the first season and the Sword Oratoria spinoff. I can't wait to check out the movie, but for now the second season is at the core of my DanMachi hype.
Fire Force
I've been covering this series as all the new cast announcements and trailers popped up, so naturally I started getting more and more curious about it. This is another where I haven't read the source material yet, so I'm ready to see some SPONTANEOUS COMBUSTION!
GRANBELM
The story and characters have me intrigued with this one, but I have to admit most of my excitement lies in seeing what the director of Re:ZERO does next. I've got high hopes for this one.
To the Abandoned Sacred Beasts
I read a few volumes of Maybe's manga, but it only took one for me to think, "Man, this really needs an anime adaptation!" Flash forward a couple years and I'm delighted to see it happening, thanks in no small part to the idle thought I had while reading manga by myself, no doubt.
When I was first looking at what was coming in Summer 2019, Dr. STONE intrigued me and quickly sat at the top of my list. After very recently reading the manga, I fell in love with the unique twist on the traditional Shonen Jump action series, using science in place of magic, supernatural abilities, or other usual stand-bys. When I first heard that it would use science, I was pretty skeptical; I figured it would just be an excuse for sci-fi, but then Senku solved a problem literally by using pulleys, and I knew this would be something special. I think people are going to be in for a real treat when Dr. STONE hits, and I can't wait to see how it all looks in motion!
Vinland Saga
Vinland Saga is an absolute classic of a manga (and you should read it!) about one of the least explored historical groups in anime: vikings! A dramatic saga following a cast of characters pulled from actual viking history and from the author's own imagination, Vinland Saga could be an absolute smash hit if the anime goes off right. Fans of Golden Kamuy may want to keep an eye out for this one, and if you're a fan of historical series, action series, or PLANETES (the author's previous manga), then you may be as excited for Vinland Saga as I am! I can't wait to see Thorfinn and the rest in action.
Ensemble Stars
I'm a big fan of series like Utano☆Princesama, and I've always heard a lot of really good things about the Ensemble Stars game, so when I heard it was getting an anime, I figured now would be a great time to get into the series! I know that idol anime tend to go into totally bonkers directions too, so I'm really curious to see what type of world Ensemble Stars sets up for itself in the anime. While I'm not expecting anything dramatic or a Norio Wakamoto cameo (y'all know you love it!), I'm hoping it will keep me entertained with cute guys and cool music!
I'm gonna break the trend here and say that I'm pretty excited for Dr. Stone. I've been reading the manga since it started in Shonen Jump and I grin like a maniac through every page. I didn't think that I'd like Senku, with his "I'm smarter than you" personality and post 2003 Tim Burton movie haircut, but I dig him and the whole cast. I don't think there's another manga running today that's as much of a consistent pleasure to read. I can't wait to see what the anime does with this one.
This isn't a new show, but it's entering Wano, a new arc that they've been hinting at and hyping up for 11 years. You know what that means? I've been getting ready for Wano since 2008, since The Dark Knight was my favorite movie and my favorite song was "Let It Rock" by Kevin Rudolf feat. Lil Wayne. Basically, what I'm trying to say here is that I've changed a lot since then (though "Let It Rock" still bumps), but One Piece is still grinding away, being the standard for all shonen shows. God, I'm so pumped for Wano. The manga has been killing it lately, and if the anime is even half as good, it'll be a masterpiece.
Vinland Saga
Vinland Saga has been a big manga blindspot for me, despite it being recommended to me by no less than 3 people. So I'm glad to finally watch the anime and know what's going on whenever my friends won't shut up about Vinland Saga.
O Maidens in Your Savage Season
When this show was first announced, I assumed it would be a weepy, super-serious drama, but after seeing some of the more comedic key art and checking out Kodansha's free preview on the first chapter of the manga, I now expect it to be a painful, awkward, earnest, and very, very funny exploration of budding adolescence as only uber-geek Mari Okada could tell it.
GRANBELM
This original TV anime which mixes moe and mecha flew under my radar until I caught a promotional ten minute preview of the first episode on Youtube. I was hooked by the combination of fantastical production design, cute characters, and heavy-duty giant robot action. GRANBELM might just be a sleeper hit next season.
How Heavy Are the Dumbbells You Lift?
My interest in the "girls gettin' swole" TV anime from the same author as Kengan Ashura (not to be confused with Senran Kagura) is purely scientific, I assure you. It's all about learning the most efficient way to burn calories. Yes, indeed. Calories.
It's been a long time since a series has made me fall in love with it sight unseen based solely on a trailer. I know the manga's popular, but am woefully behind on all things manga. The mix of science, setting, and that edge of Ellisonian "I have no mouth and I must scream" got me. I can't wait for this.
GRANBELM
Writing news for upcoming shows is kind of a slow burn. You don't always know whether you're going to be interested until one key piece of info hits. And that key piece of info here is: mecha. The robot/fantasy blend with the Re:ZERO artist handling character designs looks like a lot of fun. I'm wondering if we'll be getting Escaflowne vibes at all.
Cop Craft
One of my big loves outside of anime is police procedurals. I especially love shows with a paranormal twist like Sleepy Hollow or Life on Mars. Hoping this will scratch a similar itch. Also the original art is by Range Murata, whom I really enjoy. Can't wait to see this come to life.
O Maidens in Your Savage Season
I was unfamiliar with the manga until we started getting in news stories about the anime adaptation, and I'm just enamored. It looks like it's actually going to be a great coming-of-age series, more interested in being honest than edgy. And I love the literature angle, too.
There are many other articles detailing this series' premise and "rebuilding-fallen-civilization-with-science" appeal, so I wanted to take a different approach here. Look at the image above this text. That is Tsukasa, the main villain. He's just so beautiful you can't not watch this show.

There are A LOT of isekai series to pick from, but 2015's Is It Wrong to Try to Pick Up Girls in a Dungeon? remains one of my personal favorites. From the immensely likeable Bell Cranel and his supporting cast to the overall stellar animation, I'm very ready to jump back in to this world.
To the Abandoned Sacred Beasts

My friend and fellow Crunchyroll employee Andrea Ramirez keeps telling me I need to read the source manga this series is based on, and she has objectively good taste so I'm automatically excited for it. Bonus points for being animated by MAPPA (a studio that's quickly becoming a favorite of mine) and having an absolutely gorgeously designed main character.
---
Which new anime series are you excited for this Summer? Let us know in the comments below!