Today let's explore a scattering of vacation-friendly anime that just might inspire your own summer sojourn!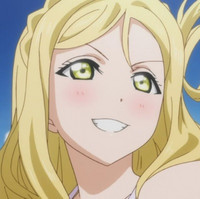 Hey everyone, and welcome back to Why It Works! As we move into the last days of June, I hope you're all making the most of these summer days, and possibly taking a break from your school or work responsibilities. But even if you're not planning any sort of grand vacation for the summer months, it's still possible to appreciate all the freedom of a trip from the comfort of your own home. How, you ask? Why, through the magic of animation, of course! Whether you're planning an actual vacation or simply looking for a mental break from your daily routine, I've got a pile of recommendations for evoking the refreshing appeal of any given vacation destination. From the country to the sea and beyond, here are some the finest vacation-ready anime!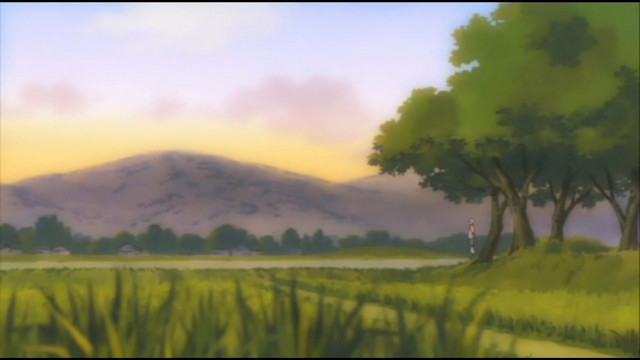 Off to the Country
For immediately evoking that idyllic rural mood, I'd highly recommend the excellent, long-running Natsume's Book of Friends. Though it's technically focused on a boy who can talk to spirits, and individual episodes run through fantastical conflicts in a style not far off from Mushishi, one of Natsume's most vivid appeals is its incidental portrayal of life in the Japanese countryside. Natsume's adventures with spirits ramble through forest glades and along abandoned train tracks, consistently capturing the majesty and charm of life in the country. Highlighting rural shrines, long country roads, and firelit festivals, Natsume's Book of Friends stands as a warm love letter to a beautiful world.
Natsume is far from the only anime that demonstrates the charm and beauty of the country and small-town living. Flying Witch has a similarly fantastical premise, but once again, the show's secret weapon is how well it captures the lived experience of its sleepy rural town. Laid-Back Camp foregoes civilization to directly celebrate the appeal of camping, highlighting both the refreshing solitude of solo trips and the cheery camaraderie of camping with friends. And finally, Dagashi Kashi might be billed as a show about candy and comedy, but my own favorite moments of the show capture the precise feeling of summer vacation in a small town, sweating with your friends as you bicker about how to spend the afternoon.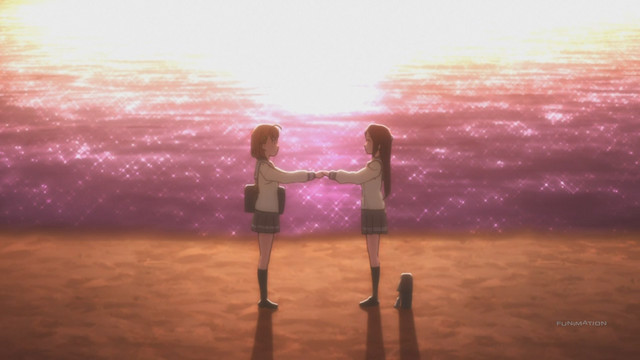 Off to the Sea
For the energizing joy of a visit to the ocean, I'd recommend a dose of Love Live! Sunshine!! Though it's technically a sequel to the original Love Live!, you don't need any experience with that series to enjoy this one - Sunshine!! introduces an entirely new set of characters, and more importantly, jumps to the coastal setting of a tiny high school on the edge of Suruga Bay. Through the course of its heroines' attempts to succeed as an idol group, Sunshine!! consistently celebrates the beauty of this beachside town, with key moments always taking place on and around the water's edge. The finer points of seaside living are articulated with energy and beauty, making Sunshine!! both an engaging drama in the abstract and a clear celebration of the sea.
Idols certainly don't have a monopoly on the ocean though, so if you're looking for more beachy good times, I'd also recommend Tsuritama. Focused on a group of four boys who come together through fishing, the show is a highlight from talented director Kenji Nakamura (Mononoke, Gatchaman Crowds), and demonstrates both his unique vision and the beauty of the ocean at once. And of course, you can't celebrate the beach without at least one swimming anime, and Free! remains a terrific example of the form. Though it more often centers on swimming at regulation pools, Free! still finds time to celebrate its seaside location, with its gorgeous background art ably bringing its beautiful setting to life.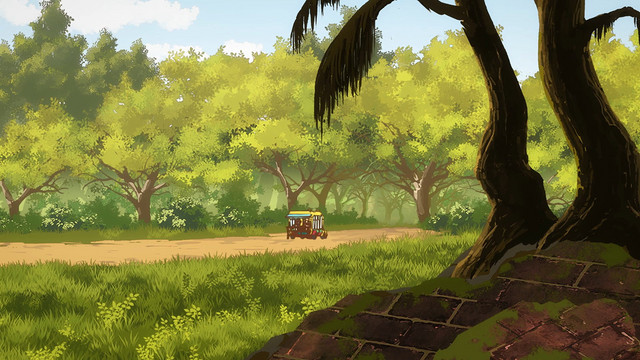 Off to the Great Beyond


Alright, so neither the mountains nor the sea thrill you. Well, how about a carefree safari in a magical park that fuses slice of life charm, creative worldbuilding, and a slow-burning scifi hook? I'm talking, of course, about Kemono Friends, which turned out to be an unexpected highlight of 2017. Though it was conceived as a tie-in property for a short-lived phone game, Kemono Friends' director TATSUKI and his small, dedicated team ended up creating something truly wonderful, a charming story whose scrappy aesthetic features can't suppress the natural appeal of exploring a sprawling zoo park with close friends. To be honest, Kemono Friends is a vacation all by itself - there are few shows I know that are more capable of resetting my headspace, and reminding me of the truly important things.

That's all I've got for now, but there are plenty of other rewarding vacation-style shows, whether you're looking for the heartening appeal of life on the farm or just a day trip out to an amusement park. I hope you've found a new show or two to check out among my picks, and please let me know all your own favorite vacation anime in the comments!



-----
Nick Creamer has been writing about cartoons for too many years now, and is always ready to cry about Madoka. You can find more of his work at his blog Wrong Every Time, or follow him on Twitter.

Do you love writing? Do you love anime? If you have an idea for a features story, pitch it to Crunchyroll Features!