The Spring 2018 Renewal concludes with a short form TV anime that is short on science fiction and long on comedy!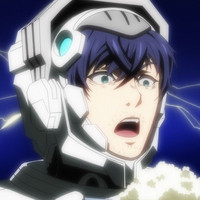 The Summer season is almost upon us, and with it comes another avalanche of new anime series. But here at "Cruising the Crunchy-Catalog", we're still thinking Spring and giving this current season a proper send-off with the concluding installment of the Spring 2018 Renewal, a look back at some of the anime series that made the Spring season of one year ago so special.
And since the vacuum of outer space is the perfect place to beat the Summer heat, this week we're blasting off to the sea of stars to remember Space Battleship Tiramisu, a short form TV anime full of interstellar conflict, daring deeds, and cringe-inducing humor.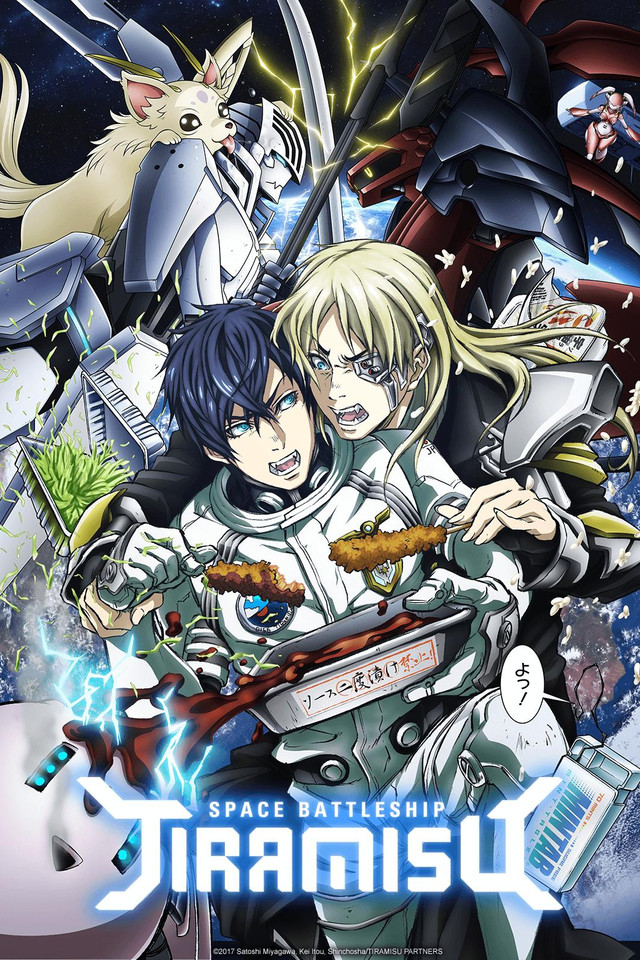 What's Space Battleship Tiramisu?
Based on the manga written by Satoshi Miyakawa and illustrated by Kei Itō, Space Battleship Tiramisu is a 2018 short form TV anime with direction by Hiroshi Ikehata and animation by GONZO. Crunchyroll describes the story of the series as follows:
The Earth Union is locked in a massive galactic war. Aboard the Space Battleship Tiramisu, ace pilot Subaru Ichinose carries the fate of humanity on his shoulders. Life for Subaru is tough. But nothing relieves tension quite like launching an all-out food-based assault on his own face. Snug as a bug in a rug, Subaru soothingly unwinds in his personal mecha, "Durandal F," as bliss overtakes him.
A science fiction comedy, Space Battleship Tiramisu is essentially a traditional space opera complete with starships, mecha, and interstellar war, but it also throws one additional element into the mix: everyone, from the leaders of the warring factions to the heroes and villains who clash in mortal combat in the empty vastness of space, is a complete nincompoop.
Interplanetary Parody.
If you're familiar with the Mobile Suit Gundam franchise, especially the original Universal Century timeline, you'll quickly realize that Space Battleship Tiramisu is a savage parody that pokes fun at many of the tropes that Gundam codified, such as villains with cool facial accouterments, people developing extrasensory perception when freed from Earth's gravity, and experimental super-weapons.
You don't have to be a Gundam maniac to get the jokes in Space Battleship Tiramisu, but if you are, it adds an extra referential (but not reverential) layer to the comedy.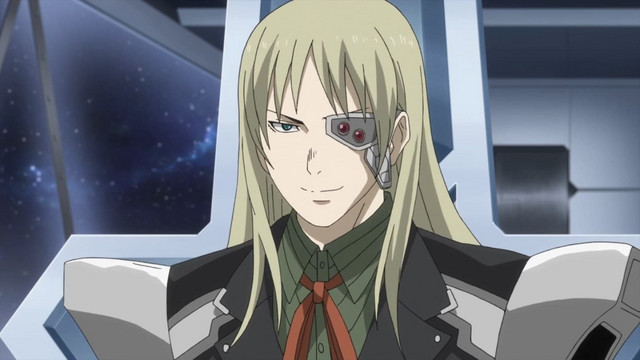 Spectacular Structure, in SPACE!
One of the reasons that Space Battleship Tiramisu works so well as a comedy is that, despite its short episode length, the series has nearly perfect dramatic structure. Climactic battles, sudden betrayals, world-threatening scenarios... Space Battleship Tiramisu has all of these in spades.
Space Battleship Tiramisu draws the audience in with a serious narrative, only to flip the script when something extremely mundane and super-relatable happens, such as the hero spilling soda on his mecha's keyboard interface. The contrast between high drama and lowbrow comedy is the key ingredient in the show's humor.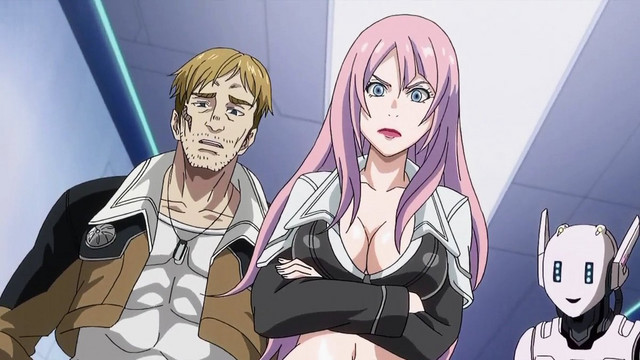 Cringe Humor.
While not exactly mean-spirited, Space Battleship Tiramisu's brand of humor is straight-faced, deadpan, and inevitably at its characters' collective expense. Despite being an ace pilot and a hero, the main character, Subaru Ichinose, is also a sulky teenager, a socially anxious shut-in, and an utter buffoon, and the supporting characters are all equally neurotic and dysfunctional.
The foolishness of Space Battleship Tiramisu will have you laughing at Subaru and company, not with them. If you don't enjoy comedy with a healthy dose of vicarious, second-hand embarrassment, then Space Battleship Tiramisu may not be for you.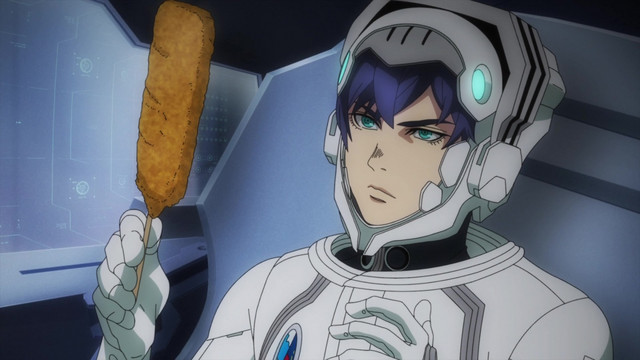 To Sail Beyond the Sea of Stars...or Not.
Crunchyroll currently streams Space Battleship Tiramisu, as well as its sequel series Space Battleship TIRAMISU Zwei and the accompanying special episodes, in territories such as the United States, Canada, Puerto Rico, the United Kingdom, Australia, New Zealand, and South Africa. The series is available in the original Japanese with English subtitles, and Space Battleship Tiramisu is also available on North American home video from Funimation.
Some shows are short and sweet. Space Battleship Tiramisu is short and sour, and its acidic and sometimes scatological sense of humor may be too much for fans who prefer a gentler approach to comedy. But if you're in the mood for something that's imaginative, relatable, and just a little bit abrasive, and if the series is available in your area, then please consider giving Space Battleship Tiramisu a try.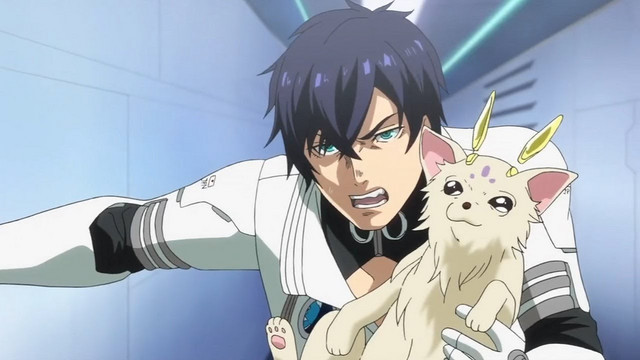 Thank you for joining us for this final installment in the Spring 2018 Renewal. What a long, strange trip it's been. But don't fret, dear readers, for just as a new anime season is right around the corner, so too will "Cruising the Crunchy-Catalog" return, and we'll be kicking off the Summer 2018 Revival with another far-out show that deals with space, albeit in a very different manner. Stay tuned!
Is there a series in Crunchyroll's catalog that you think needs some more love and attention? Please send in your suggestions via e-mail to [email protected] or post a Tweet to @gooberzilla. Your pick could inspire the next installment of "Cruising the Crunchy-Catalog"!

-----
Paul Chapman is the host of The Greatest Movie EVER! Podcast and GME! Anime Fun Time.
Do you love writing? Do you love anime? If you have an idea for a features story, pitch it to Crunchyroll Features!