It's Anime Expo season again, so come get you some wacky and weird artist alley names!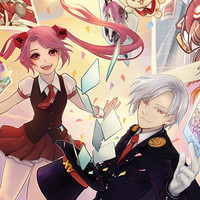 Anime Expo is upon us, and the excitement is in the air as anime fans await the biggest celebration of all things anime. Yeah, sure, there will be long lines to do all the cool stuff, but it'll be worth it, right? Are y'all done with your prepping your cosplay? If you're still chugging about, why not take a break and look at the weird table names that artists have chosen for their vending area at Anime Expo's Artist Alley? Yes, that's right, we're doing this again this year!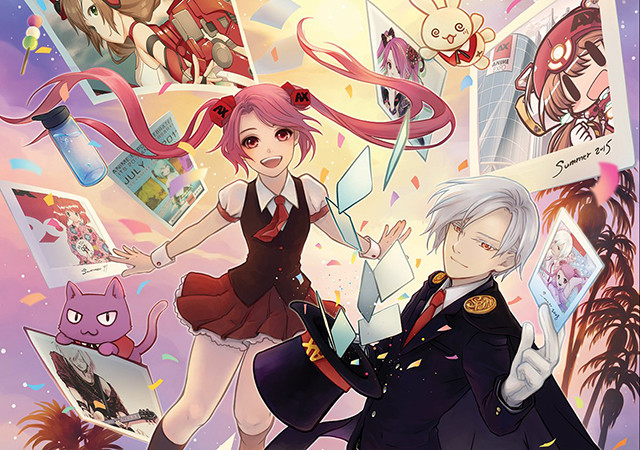 Last year we gathered the best names in Anime Expo's Artist Alley, focusing on the longstanding and odd con tradition of artists putting down whatever name comes to mind when applying for an artist alley booth. This year, we have a similar list, as the tradition continues, and we've got quite the selection of names on our list this time around! Of course, all Artist Alley participants are great, so even if your name didn't make our list, know that you get an Honorable Mention from us, and we can't wait to visit all of the amazing tables at Anime Expo this year! So, without further delay, here is our list of Top 30 Artist Alley names:
30. TableMcTableFace (A19)
29. 谢怜 Ultimate Beyblader (H53)
28. They See Me (Gacha) Rollin, They Hatin' (E45)
27. Noble Demons, Jeff Goldblum Appreciation Shrine (E29-E30)
26. In This Shrine We Worship HuaLian (I34)
25. In This House We Respect All Idols (B54)
24. Spirit Consultations, Morgana, Yoongi, and Such (C9)
23. Card Games on Motorcycles (A55)
22. brb fffxiv shadowbringers is out (L18)
21. I'm going out for a bit! (I43)
20. love was made up to sell anime dating sims (D16)
19. chikken tenders (C30)
18. but does it spark joy? (D29)
17. it's yeet or be yeeten (L47)
16. ORAORAORAMUDAMUDAMUDA (L58)
15. SAY THE NAME (B44)
14. Oh Boy (F16)
13. look at this photograph, nickleback 2019 greatest hits (G1 - 2)
12. Bloodborne 2: Bloodborne still isn't on (PC E49)
11. chougi and my partner's last brain cell (E14)
10. My Artist, My Artist, and Me (J2)
9. hi welcome to chili's (L28)
8. soy sauce on bread = OK, bottom worshiper (C17-18)
7. zombie soap dog & 3 minions in a trenchcoat go to ax (I56)
6. Subhuman Hours (K52)
5. Rat Movie 2: Bubonic Boogaloo (B52)
4. the giant rat that makes all of the rules (E52)
3. I don't understand what my table neighbors name means and I'm afraid to ask, injureddreams (D47-48)
2. hgnnnhghjh thorsty (I11)
And our #1 name pick at Anime Expo's Artist Alley 2019 is…
1. It's Free Real Estate K58!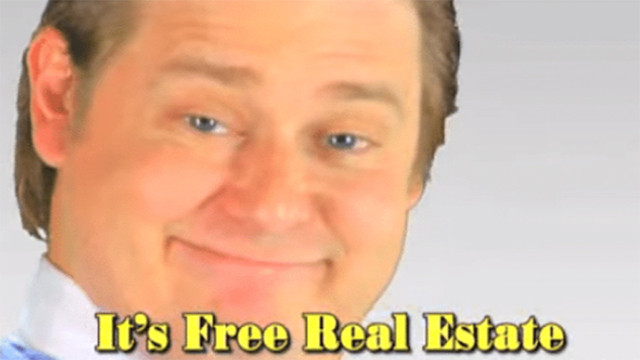 The competition was pretty tight this year, and also… oddly rat themed? Either way, we hope you got a kick out of this list, and we hope you'll stop by these booths and many of the others at Artist Alley while you're at Anime Expo!
Have a great Anime Expo week, stay hydrated, check out all of the amazing panels, guests, and premiers, and remember to stay crunchy! We'll see you there!
What's your favorite artist alley name? Let us know in the comments!
----
Nicole is a features writer and editor for Crunchyroll. Known for punching dudes in Yakuza games on her Twitch channel while professing her love for Majima. She also has a blog, Figuratively Speaking. Follow her on Twitter: @ellyberries
Do you love writing? Do you love anime? If you have an idea for a features story, pitch it to Crunchyroll Features!