The Wizard King Must Make A Choice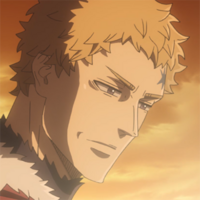 MAJOR SPOILERS AHEAD. SO IF YOU HAVEN'T WATCHED THE MOST RECENT EPISODE OF BLACK CLOVER, PLEASE TURN BACK NOW
Well, the worst that could've happened in Black Clover has happened: Licht, the leader of the Eye of the Midnight Sun, has slain Julius Novachrono, the Wizard King. The entire foundation of the Clover Kingdom has been altered and now the Magic Knights are left to pick up the pieces and see if a power vacuum emerges along with trying to quell any confusion and chaos that might erupt. But before we can jump into the repercussions of one of the most important moments in the history of Black Clover, we need to look at how we got here.
Licht and Julius are still engaged in the duel that started in the previous episode, and it looks like Julius has Licht on the run. Licht, despite throwing everything he has at Julius, is still barely able to stay ahead of the Wizard King's Time Magic. The fighting here is fluid and fierce, which is a staple of Black Clover: The animators really do throw everything they have at the battles that count.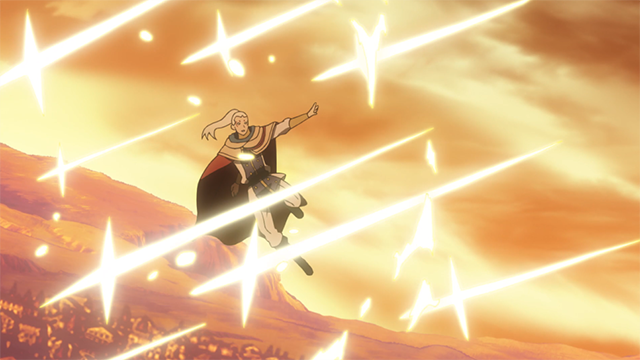 Meanwhile, Marx alerts the various captains of the Magic Knights to secure their districts and then proceed to the capitol. This scene in particular makes me excited to one day get an awesome Legend of Zelda-style Black Clover game, because I love the idea of Marx's little bowl cut popping up on the screen to give me tutorials or quests.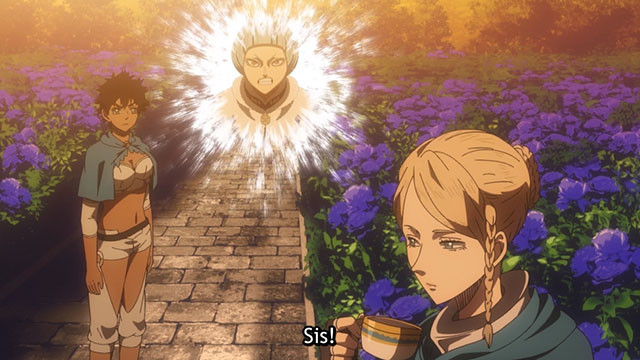 Julius remains his typical, un-perturbed self during this fight. This is the face of a man who's being swung through a castle by a light magic whip around his ankle. I can only hope to achieve this kind of calm one day.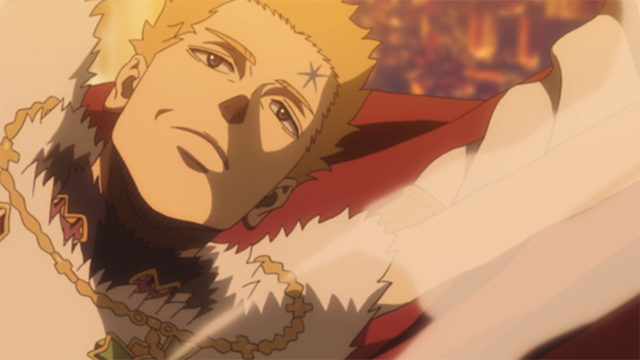 Licht is amazed by Julius' speed and I honestly clapped when Julius caught one of Licht's light swords, said "You can have this back" and threw it back at him faster than Licht's original spell. THAT'S MY WIZARD KING. THAT'S. MY. DUDE.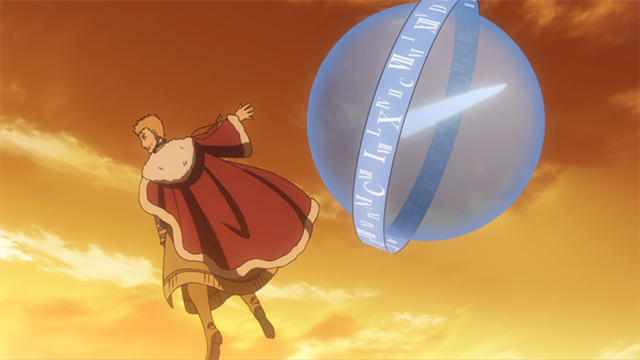 Of course, at this point, Licht starts wondering where Julius' grimoire is, only for Julius to reveal that he has a great, cover-less grimoire in the sky. Julius says that he wondered about the purpose of a cover-less grimoire and his own purpose, and realized that they're a match: Julius had to discover his own purpose through the things he'd done. Then, of course, he says "I'M THE WIZARD KING" and I want to do a backflip off the roof because he's so cool.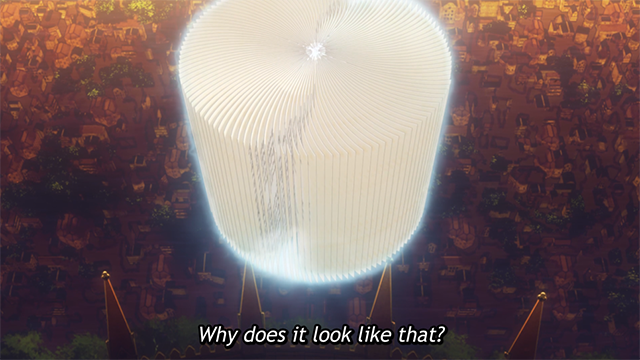 Licht figures that the universe has created this rad dude in order to stop hm, and uses the Sealing Magic Released, which threatens the entirety of the Clover Kingdom even if it means disrupting the "natural order."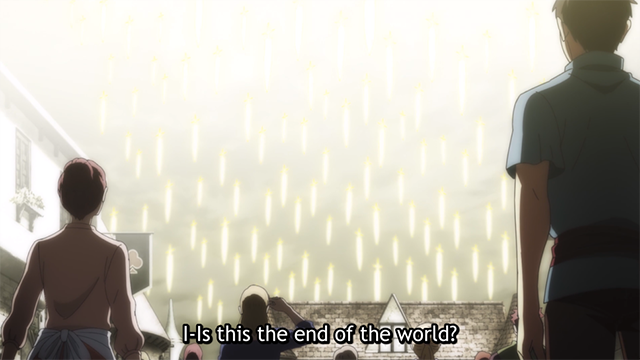 A random citizen asks aloud "Is this the end of the world?" And, yeah. Kinda is, buddy. But Sister Lily aint worried, because the kingdom has Magic Knights. And yeah, that's a nice sentiment, but I'd still be a tad concerned if the sky was filled with glowing swords that were pointed straight down at me and everyone I've ever known.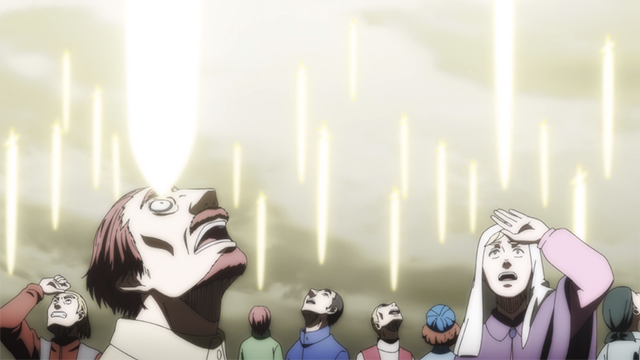 Licht brings them down in a Light Magic: Arrows of Judgment attack, and Julius remembers the rampant classism in the Black Clover world where the elites hate both the commoners and the weird Magic Knights. Julius remembers Zara, the first peasant to be chosen as a Magic Knight and how they learned from one another - Specifically, Julius learned that he needed to protect all people instead of just going after glory like some of the other Magic Knights. And so Julius worked to change the people of the Clover Kingdom and make things more equal, and he can't let all of his progress go to waste.
He reverses it with a huge spell: Time Reversal Magic: Chrono Anastasis...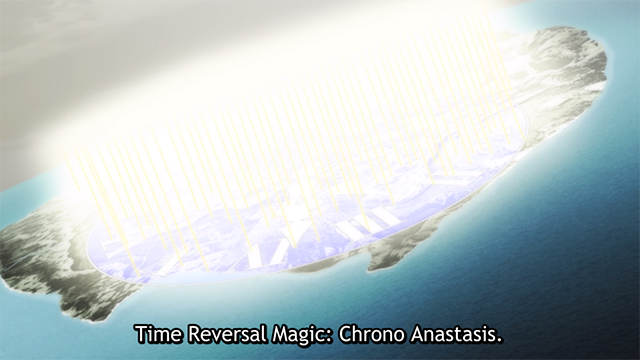 ...which gave Licht time to strike.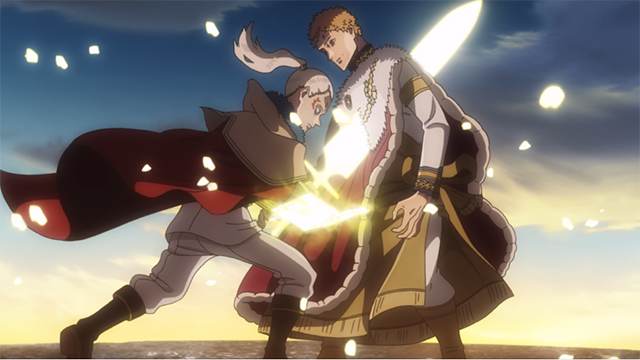 Yami witnesses the murder, and prepares to, ummm, negotiate.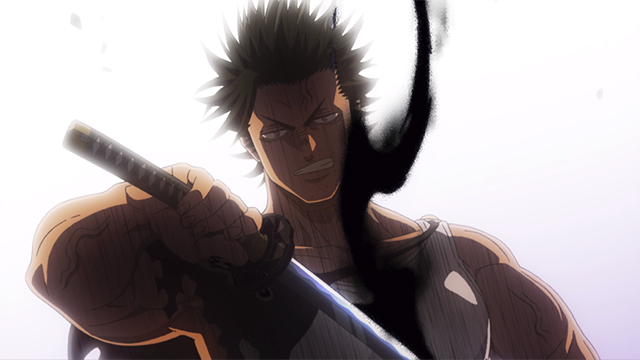 AND THAT'S THE END OF THE EPISODE? WHAT? Of course the "Petit Clover" segment riffs on the only moment it can, which is Marx (and more importantly Marx's "Buy One, Get One Free" haircut) making "wrong numbers" when trying to contact the Magic Knights.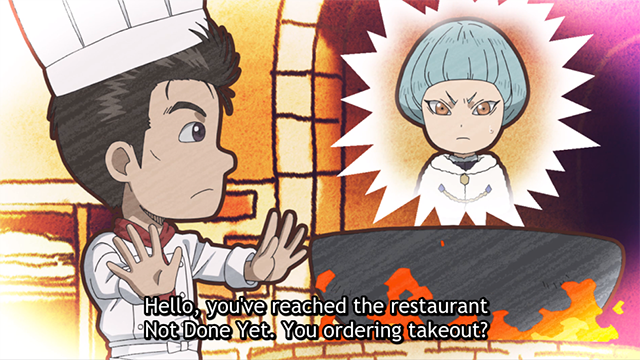 So what's going to happen? Well, in the short-term, it's pretty obvious that Yami is not thrilled with what he just witnessed so, knowing Yami, I doubt he'll be chill about it. But what about the other Magic Knights, those that want to be Wizard King, those that believe in the Wizard King wholeheartedly, and those that would do things differently? Will anyone try to claim the throne? How would you even make that kind of decision? Will the next Wizard King be someone that wants to follow the noble goals of Julius or will they have a divergent plan for that kind of power?
Also, the Wizard King is pretty much acknowledged as the strongest magic-user in the kingdom. When you don't have a #1 to measure yourself against, how does that change your aims for strength?
And if you think it's not that big of a deal, well, you probably haven't watched the show and just clicked on this article because you thought Julius looked rad (He does.) But the Wizard King seems to be the moral center of the universe. Like the other "kings" in various series (The King of the Pirates, the Hokage, the Emperor Of Bleachland), he sets the standard for the time. Of course, the Wizard King has a little more government sactioning than, say, Gol D. Roger, but they really serve the same purpose: To inspire. So it's not just a vacuum of power but it's also a loss of hope. The Magic Knights must now set their own example, and how they do it will be anyone's guess.
We'll just have to find out what happens in the upcoming episodes. But for now, let's see what you guys thought of this one:
Take this episode back ????????

— Tohru. ???? (@roseariee) July 23, 2019
Okay, okay. That's a little much. I mean, it is just a work of fiction.
Why have you done this to me! pic.twitter.com/HePzB7YoHq

— Cursebreaker Rawr (@DuffyGoesRawr) July 23, 2019
We didn't do anything! We're just Crunchyroll! Don't shoot the messenger!
I'm already dead and heartbroken

— XIUniverse???? (@shiujess99) July 23, 2019
Welp, we have a casualty.
Best episode BY FAR HANDS DOWN‼️‼️‼️ props to the animation team. I can't wait for more Black Clover ☘️ greatness.

— Tamaar Akbari (@AkbariTamaar) July 23, 2019
See, that's a little more optimistic! Focus on the excellent work by Pierrot Studios and not the deep, black void that we now feel in our hearts.
Please no pic.twitter.com/hS4Vvq8UrS

— Sjifa Oulie (@sjifa) July 23, 2019
Oh, back to crying. Okay.
Leave your respects here D: pic.twitter.com/2xQPeUveiz

— Harrison Frey (@LegalTechWiz) July 23, 2019
If there was ever a time to leave some F's, it's now.
He is a Hero ???????????????? pic.twitter.com/RH3zmim2yk

— XIUniverse???? (@shiujess99) July 23, 2019
Nooooo, not the Stitch. Now I'm crying.
— Force (@Oi__josuke) July 23, 2019
The "sobbing gif" industry is booming.
Not ready yet today????

— ✨????????Rej????????✨???????? (@rejwingdragon11) July 23, 2019
None of us are.
My heart couldn't handle this pic.twitter.com/ugzOmdqoIf

— Ashley (@smash_1209) July 23, 2019
THEY INCLUDED A CRYING GON? THAT'S LIKE THE THIRD SADDEST SOMEONE CAN BE AFTER CRYING SHINJI AND CRYING LUFFY. I'M SO SORRY WE DID THIS TO YOU. HERE'S ASTA TALKING ABOUT POOPING TO MAKE UP FOR IT: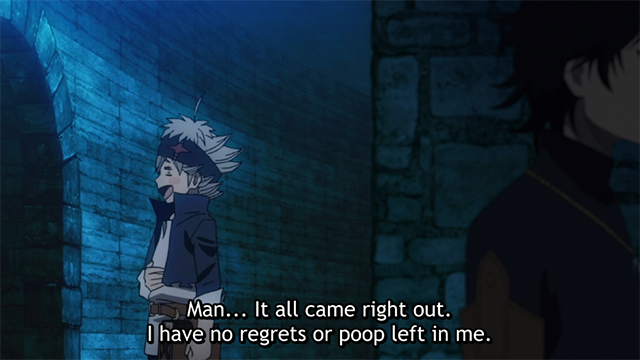 How did you feel about this episode of Black Clover? What do you think will happen next? Let us know in the comments!

-----------------
Daniel Dockery is a writer and editor for Crunchyroll. You can follow him on Twitter!