Our Japan Correspondent spent the day looking at all the newest anime figures at Makuhari Messe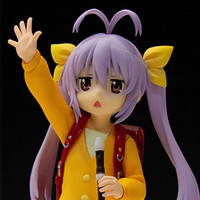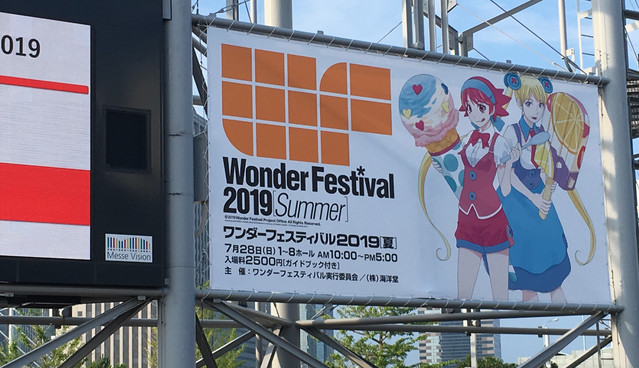 Wonder Festival, WonFes for short, is the biggest figure convention in the world. Held twice a year (once in summer and once in winter), the festival is held for only one day at Makuhari Messe, just a short train ride out of Tokyo into the neighbouring Chiba prefecture. We sent our Japan Correspondent, Daryl Harding, to check out all the newest figures on show on the hot and humid summer day.
Out of the big anime conventions to go to in Japan—the others being Comiket and AnimeJapan—Wonder Festival was the only one I hadn't gotten a chance to go to yet. Ultimately, I only really expected a bunch of figures in a room, but what I found when I walked through the door was a love letter to figures and the entire industry, with some of the usual anime fun as well.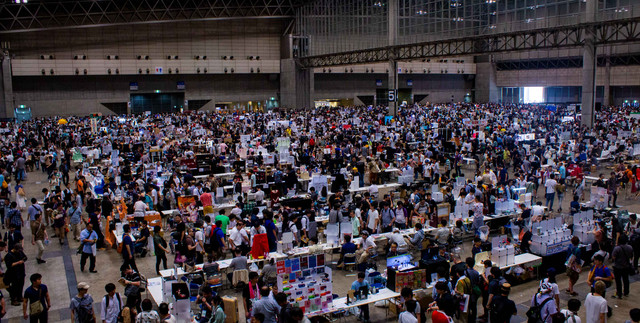 GARAGE KIT HALL
Walking in, I was greeted by one of Makuhari Messe's halls, filled to the brim with tables and stalls set up with everything from Gunpla to figure painting, model creation, and so much more. While I would have loved to spend more time in the Garage Kit area, I quickly got distracted by the Wonder Showcase.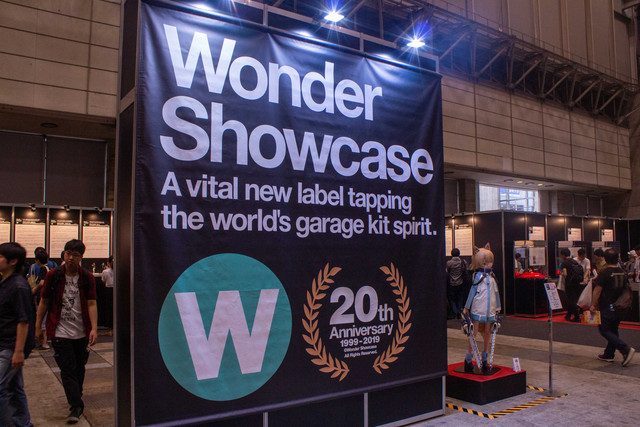 The Wonder Showcase had a huge booth of figures shown off in past festivals. Celebrating its 20th year, the booth had an array of figures that were both original and based off established series on display. Some personal favorites shown off here were Kitsunetsuki, Wakker, Fuhehe, and Land of the Lustrous character Cinnabar (picture below). That red hair is beautiful.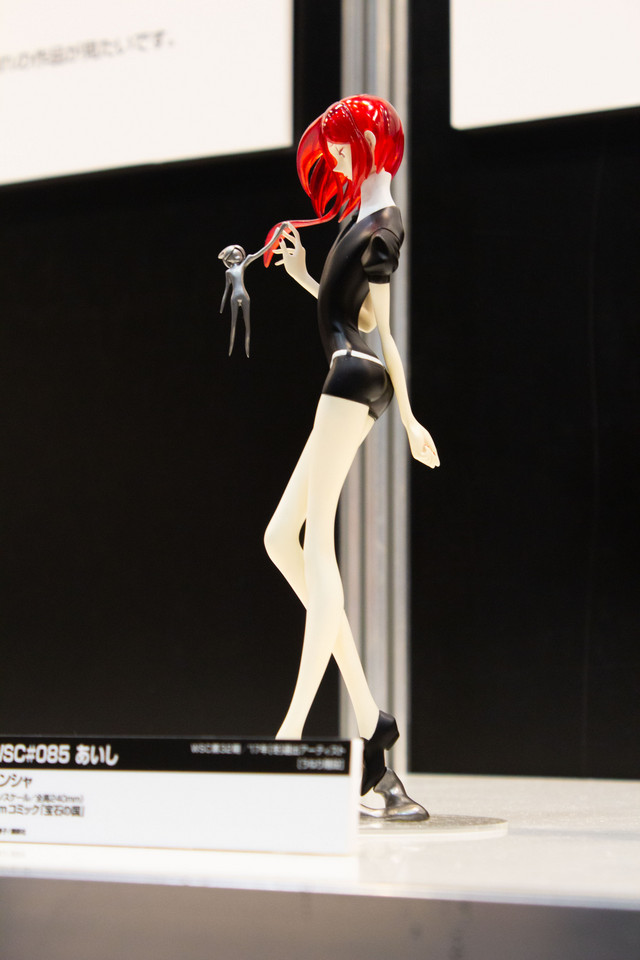 COSPLAY AREA
Outside in the heat was the cosplay area. I was surprised by the lack of variety of cosplays and cosplayers at Wonder Festival; maybe it was due to a typhoon that was supposed to hit? Or maybe it was from the heat being unbearable. Whatever the reasons, due to the lack of cosplayers, the lines of the cosplayers that were there were too long, so I only got a few shots.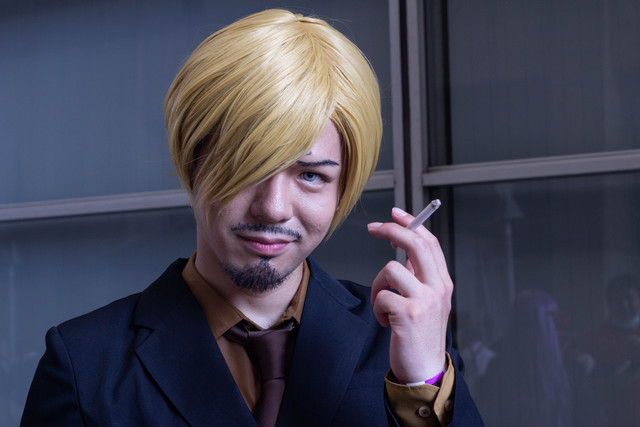 Cosplayer @HCLI_JPN
Like the spectacular looking Sanji cosplayer above, who was inspired by the Indeed x One Piece crossover promotions, and looking very suave!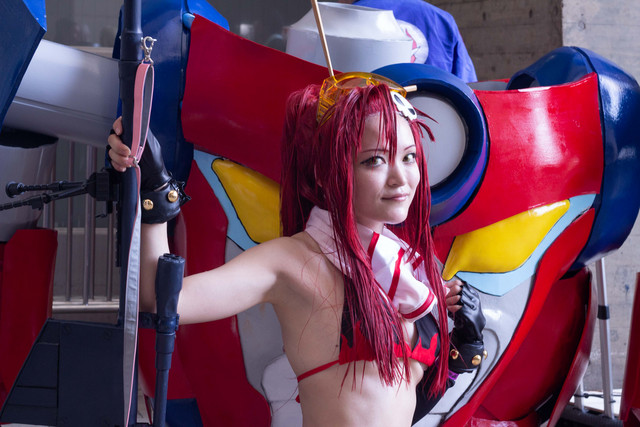 Cosplayer @denden007
And this Yoko Littner from Gurren Lagann. While I thought her costume and gun were impressive, what was even more impressive was the full-size Lagann behind her. Sadly, I was not allowed to ride it.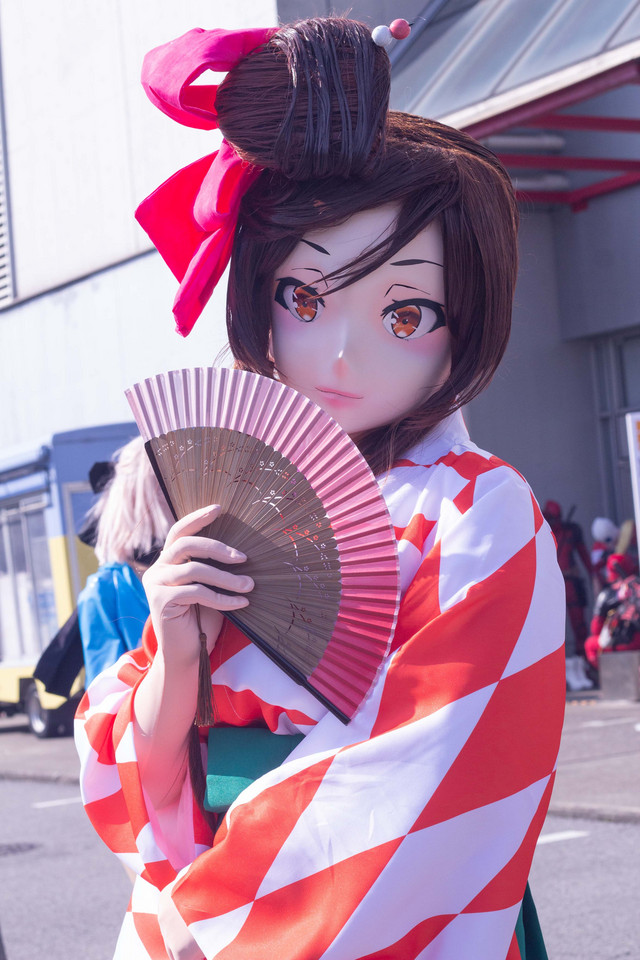 Finally, it wouldn't be a figure convention without some "dollers", also known as kigurumi (roughly translates to costume) or animegao (anime face). I was able to snap this very photogenic Yugiri from ZOMBIE LAND SAGA. While I wasn't able to get a name—I got a strong dame (no) when I asked—they were very sweet and even held my hands in thanks. A true Legendary Courtesan.
INDUSTRY HALL
The main area of Wonder Festival is in Hall 2, where all the industry booths are. This is the area where you can see all the new figures being released soon, art installations, and even some, quite tasteless, World War II uniforms. All in all, though, this was the hal in whichl I spent the majority of my time.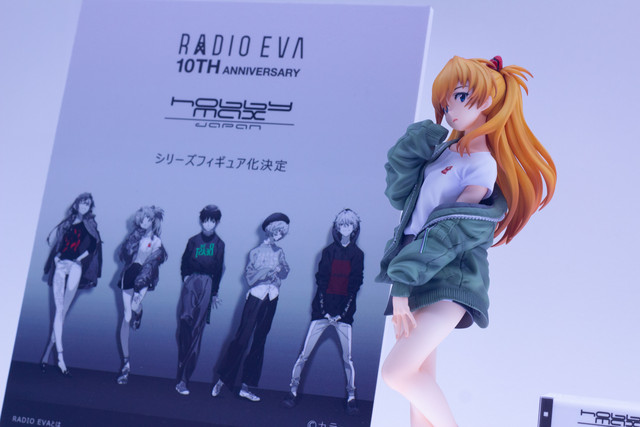 There was no shortage of Evangelion love this year, with the franchise having its own booth and taking over others with figures on display and art installations. The Evangelion booth itself was blaring previews for the upcoming Evangelion 3.0+1.0 film, which included the 10-minute preview shown at special locations around Japan and Japan Expo in France.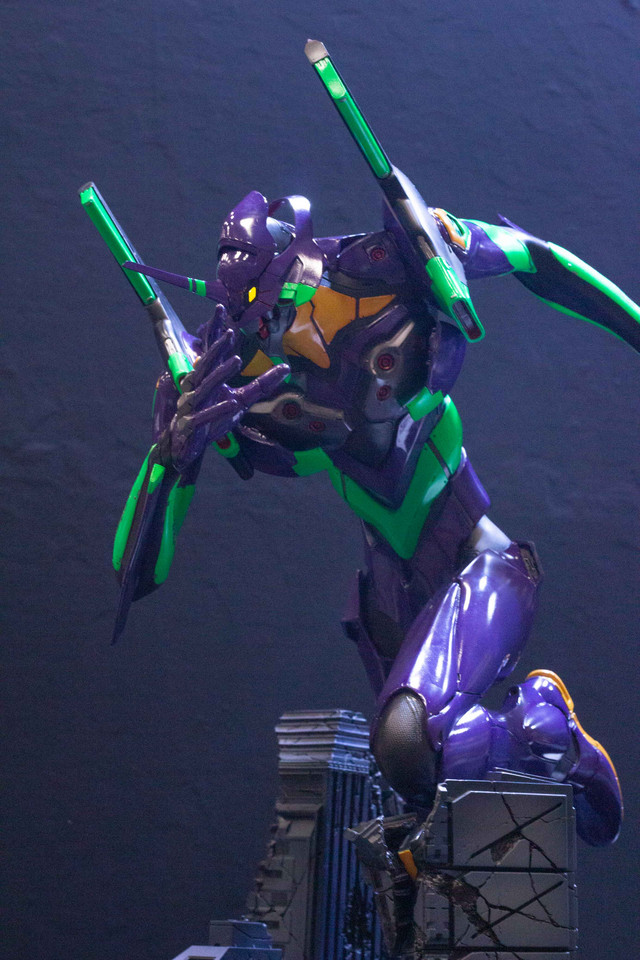 The best figure on display here was the imposing Unit 01 running through the city (pictured above). Outside of the booth, there were intense displays set up recreating key moments from the original Neon Genesis Evangelion series, including when Unit 02 was being devoured by the Mass Production Evangelions (pictured below).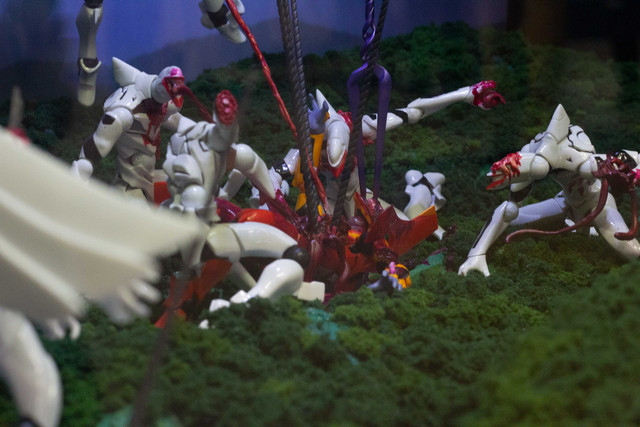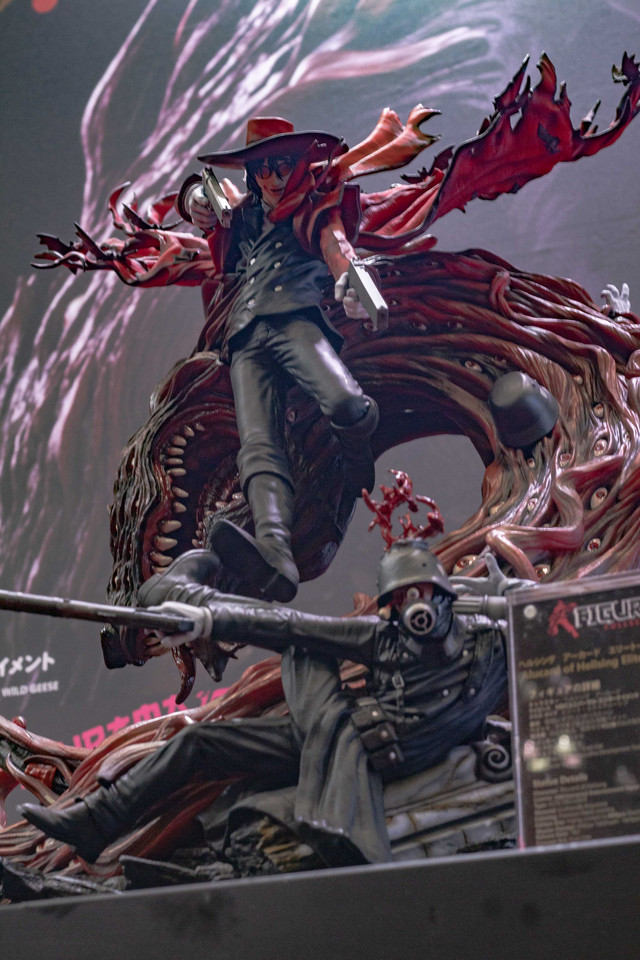 Figurama was showcasing the most spectacular of figures. The sheer scale and detail on the figures—well, they were more like dioramas, recreating pivotal scenes from the series Figurama had licensed—was out of this world. The Hellsing Ultimate diorama (pictured above), with Alucard shooting a Nazi from The Millennium Organization, was 67cm tall and just blew me away.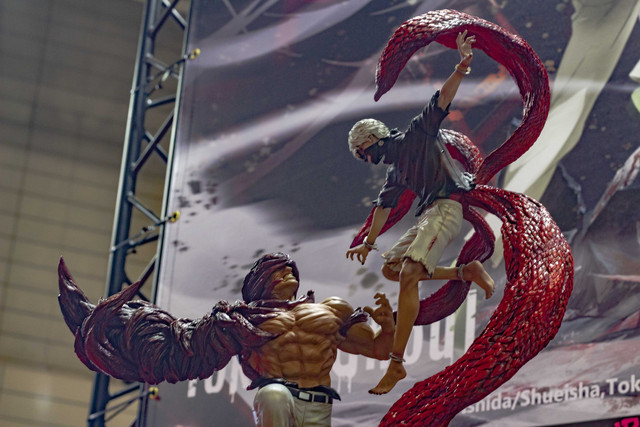 Around the corner from that was the Tokyo Ghoul diorama (pictured above), recreating the fight between Kaneki and Yamori from the series. At a whopping 63cm in height, it felt like the figure was taken straight out of the manga pages and brought perfectly to life. The craftsmanship of all the figures on show at this booth were just exceptional.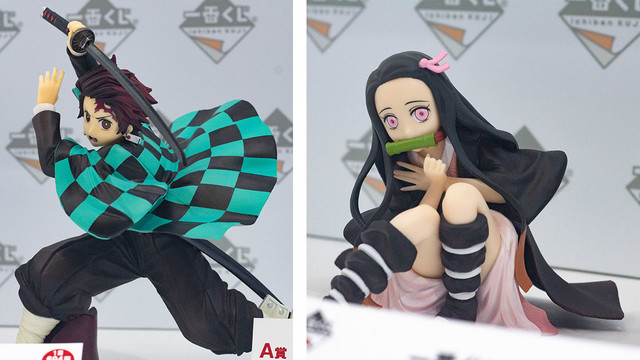 Ichiban Kuji, from Banpresto, brought an impressive array of figures to Wonder Festival this year. In Japan, usually the first-run of the figures are lottery only, and you can only see pictures of them when trying your luck, so being able to see the figures in the flesh was really cool, especially the upcoming Tanjiro and Nezuko figures from Demon Slayer: Kimetsu no Yaiba (pictured above). Luckily for international audiences, you can buy them outright! Sometimes it pays to live outside Japan...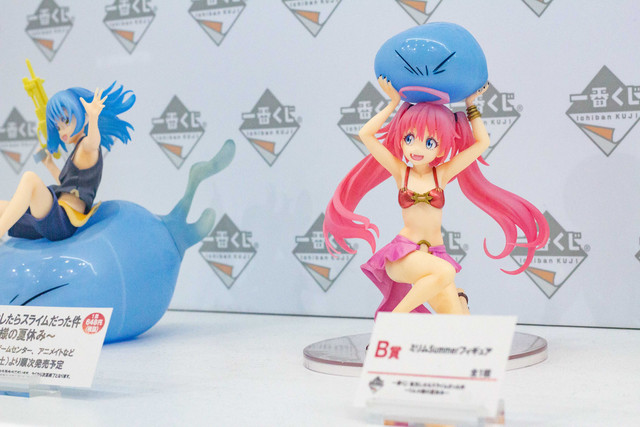 The vast amount of figures from That Time I Got Reincarnated as a Slime made me so happy, including this adorable Milim and angry Rimuru figure (pictured above). It's truly a series I've enjoyed, so seeing it well represented at Wonder Festival with so many different figures was great.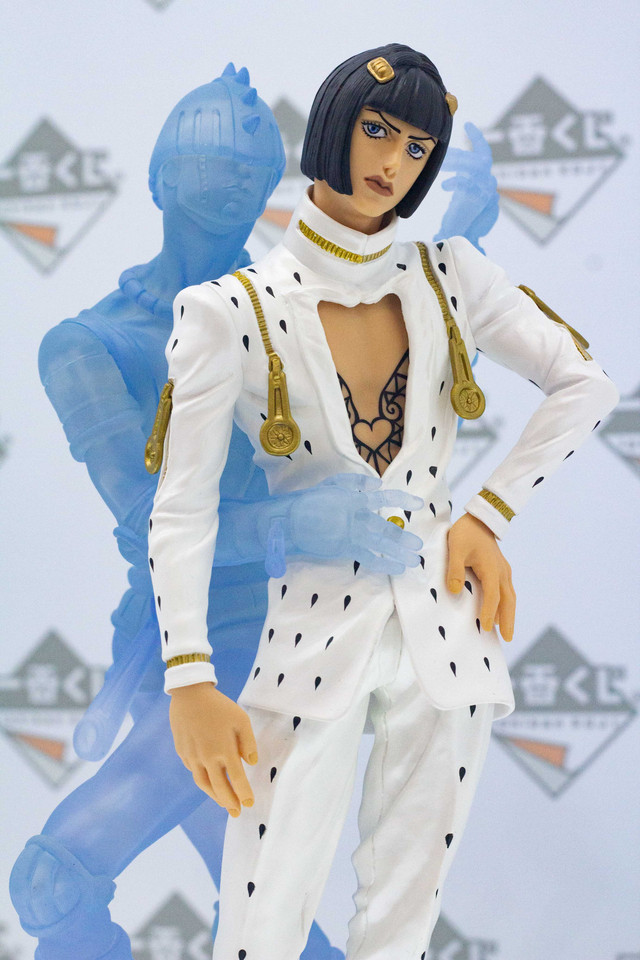 Bruno Bucciarati, from part five of JoJo's Bizarre Adventure, JoJo's Bizarre Adventure: Golden Wind, has an upcoming fabulous figure being released, but shown off was a variant version that gives his Stand, Sticky Fingers, a beautiful blue sheen.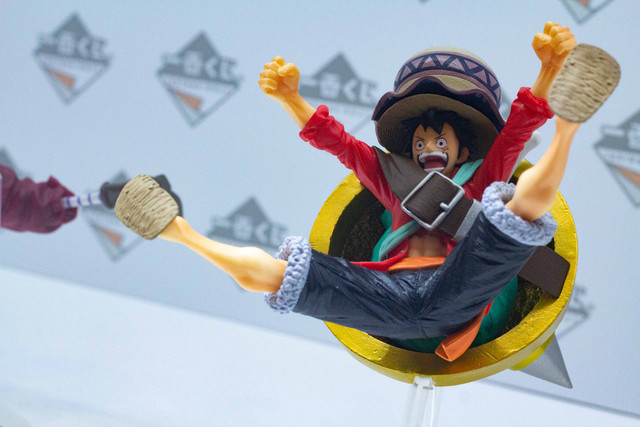 Dynamic poses from the Ichiban Kuji series are just one of the reasons they're so popular, and the above figure of Luffy from One Piece showcases his free-spirited nature so well.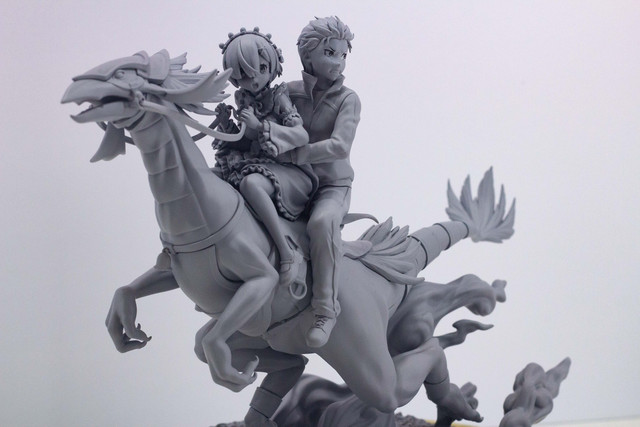 KDColle, KADOKAWA's new line of premium figures that tell "A new story that you can take in your hand", was also on display at Wonder Festival. KDColle were showing off some production figures that have yet to be fully realized, including the above figure of Subaru and Rem from a scene in Re:ZERO -Starting Life in Another World- in this gorgeous and detailed figure that I need when it's properly released.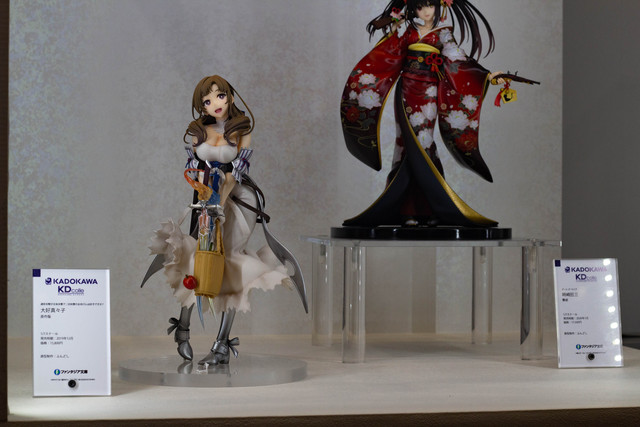 All of the figures shown off in the new line were incredibly detailed with rich expressions, like the above figure of Mamako from Do You Love Your Mom and Her Two-Hit Multi-Target Attacks? I may not like her two-hit attack, but I love the work done on this figure.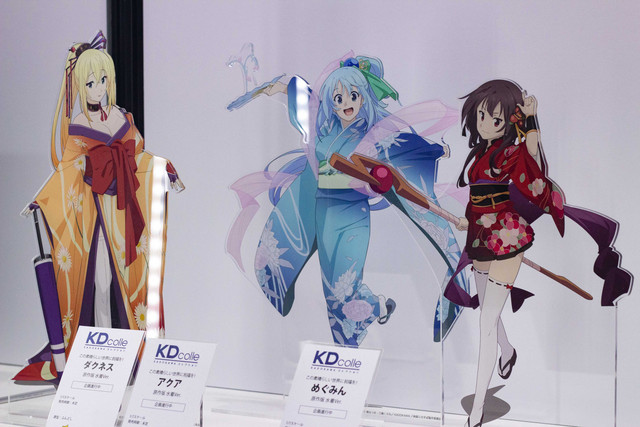 The KDColle series also announced KONOSUBA -God's blessing on this wonderful world- figures featuring the trio of Darkness, Aqua, and Megumin in yukata. They match their respective colors in the traditional dress, and look absolutely adorable doing so.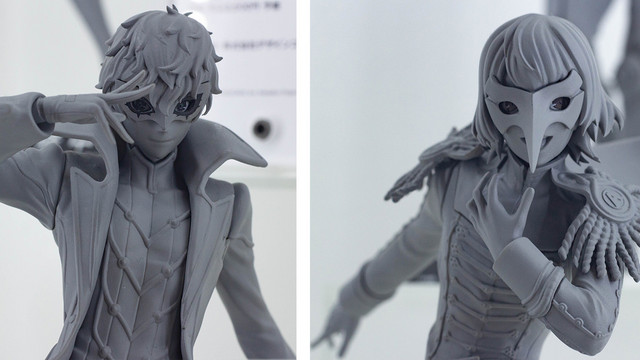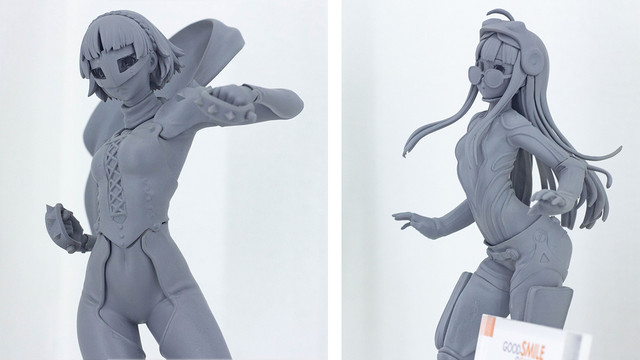 Over at the Good Smile Company booth, they announced a whole range of dazzling Pop-Up Parade figures based off the characters from PERSONA5 the Animation, including Ren, Futaba, Makoto, and Akechi.
Continuing with the Pop-Up Parade series, the newly announced Garou figure from One-Punch Man was shown off alongside another Saitama figure (pictured above) in his casual hoodie. All the Pop-Up Parade figures I saw being shown off were really well designed, with the eyes on Saitama above showcasing the level of detail that went into his design superbly.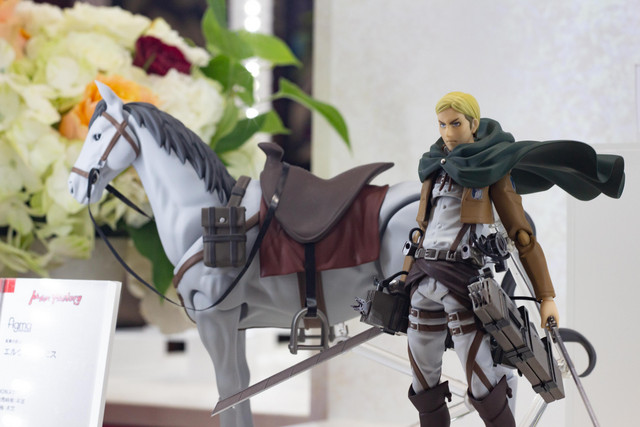 The Good Smile Company booth was also attached to a stage area that I was not allowed to get images of. They had some stage events during the day of upcoming anime, with some voice actors coming out and discussing why they're excited for their upcoming series. One of the events I was able to catch was for the upcoming CHOYOYU!: High School Prodigies Have It Easy Even in Another World! TV anime series, airing in October. They brought out the group DIALOGUE+ to perform the opening song live on stage. The energy the girls had on stage was infectious and the song was enjoyable too!
I could go on and on about the amount of figures I saw during Wonder Festival, but then I'd be here all day. I was surprised by the amount of fun I had just looking at figures and being able to take photos of them. If you're into figures (and you have A LOT of money to spend), then Wonder Festival is for you. It's held twice a year in the summer and winter, so be sure to check the website for more details.

----
Daryl Harding is a Japan Correspondent for Crunchyroll News. He also runs the YouTube channel about Japan stuff called TheDoctorDazza, tweets at @DoctorDazza and posts photo of his travels on Instagram.