We've got big premieres you won't find anywhere else!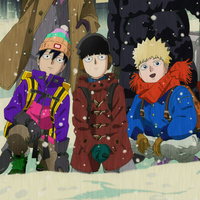 Crunchyroll Expo is just around the corner! No, really, it's right there waiting for you. Have you pre-registered yet? If you have, great job! However, if you are still on the fence or unsure, what are you waiting for? In the fifteen seconds that you've been reading this, you could have already gotten a jump on grabbing tickets to see a plethora of fun panels and events! Look, you're not going to offend me if you make a new tab to go pre-register. Go on, I'll wait. This piece will still be here when you get back! Okay, are you good to go now? Excellent!
Now that you're ready to head off to San Jose, California, what exactly should you be excited about? Well, how about loads of different panels, screenings of your favorite anime from this season and past seasons, and special guests that you'll want to see? One of the coolest things you'll be able to be a part of is seeing a few world premieres before anyone else! So let's take a peek at some of the wide variety of panels, as well as what you'll get to watch prior to the rest of the world.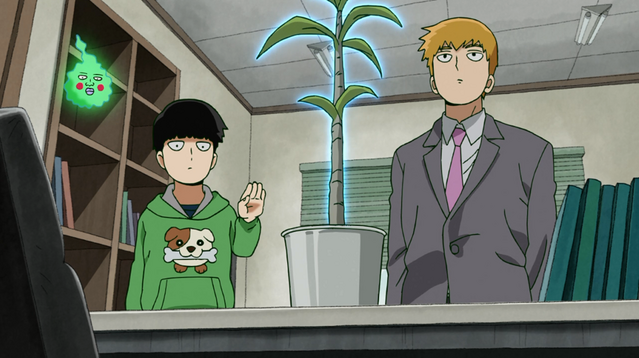 Before we get into the exclusives, you're probably wondering what all there is to do when you're at Crunchyroll Expo. One of the best things about being at Crunchyroll Expo is there's just so much variety in terms of what you can see or do. You can relax in a quiet room based off of Laid Back Camp, enjoy our themed Crunchyroll Hime cafe, feel tingles on your neck as you check out the Junji Ito gallery, or walk around Artist Alley and see so many creative works of art. That's not even getting into the numerous panels that will be happening throughout the weekend!
Speaking of Junji Ito, he's got three jam packed panels for you to see when you're at Crunchyroll Expo, including one that's just him talking about the best cats in anime and manga! That sounds like a furrociously good time! Plus there are multiple panels from a wide variety of voice actors and actresses who will tell you about their craft and experiences. Oh, and FLOW are also performing! There's so much to see and do that it might seem overwhelming, but let's focus in on a few specific events that will be well worth your time. Our premieres!
Somali and the Forest Spirit World Premiere
August 30, 2019
01:00 PM PDT - 01:30 PM PDT
Cinema 1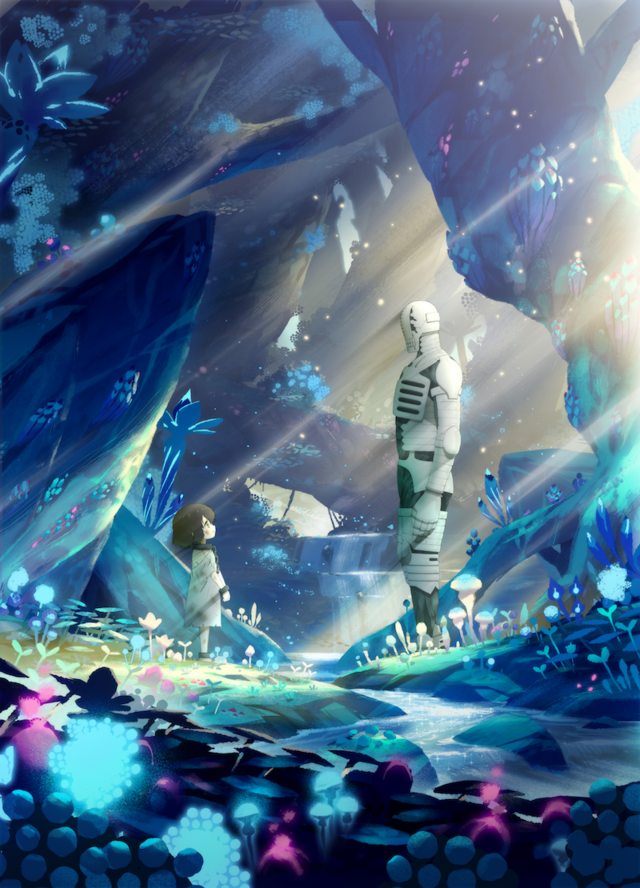 First up we have a series that won't premiere for everyone us until next year. It's going to be like you just time travelled four months into the future! You'll have good enough eyesight to tell everyone what 2020 looks like. So, while the rest of the world has to wait until January of 2020 to check out the first episode, you'll have all the knowledge on this new series and be ready for when Crunchyroll simulcasts it next year!
Somali and the Forest Spirit is a fantasy series adapted from the manga with the same name that sees the adventures of a young girl named Somali and Golem—the forest spirit. The anime is being produced by Satelight and features a star studded voice cast with talents such as Inori Minase (Re:ZERO, A Place Further Than the Universe), Daisuke Ono (JoJo's Bizarre Adventure), Saori Hayami (Is It Wrong to Try to Pick Up Girls in a Dungeon?, Sound Euphonium), and Yūki Ono (JoJo's Bizarre Adventure).
BLACKFOX World Premiere
August 30, 2019
05:00 PM PDT - 07:00 PM PDT
Cinema 1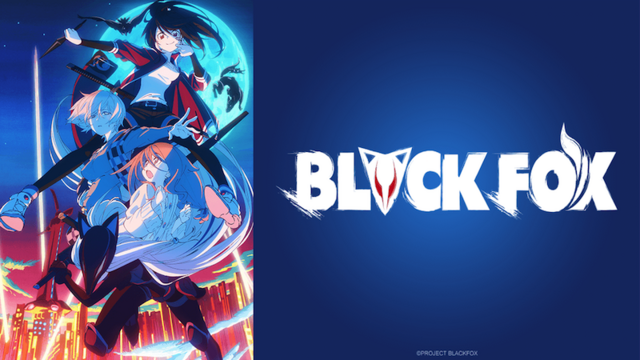 Two world premieres in the same day? That's exactly what we've got for you as you'll also be able to see for the first time BLACKFOX before anyone else is able to see it. In fact, you'll be able to see this brand new film from studio 3Hz a full month before it hits theaters in Japan! Not only are we showing off the film, but there will be a special clip just for folks watching the premiere that will be airing immediately after!
If you like ninjas and how cool cities in the future look, then this is going to be something you'll want to check out. BLACKFOX follows Rikka, the daughter of a researcher, who also happens to be in a ninja clan. What happens though when her relatively normal life is turned upside down from an attack on her home? You'll have to come to the premiere to find out! In case you're still curious, we've even got a video preview for you to check out and see if this is up your alley!
Mob Psycho 100 II: The First Spirits and Such Company Trip ~A Journey that Mends the Heart and Heals the Soul~ Premiere
August 31, 2019
04:00 PM PDT - 05:00 PM PDT
Grand Station (Upper Level)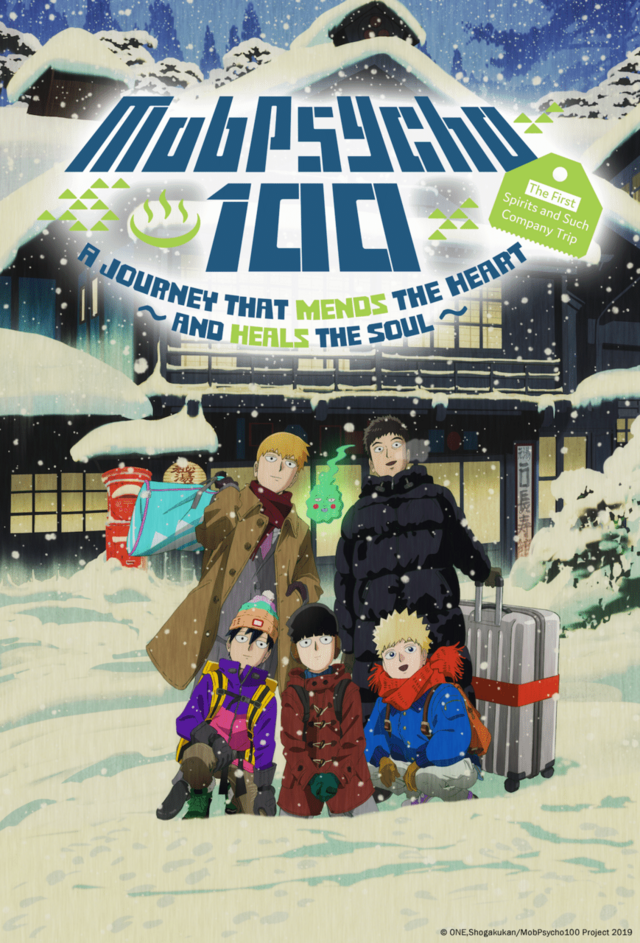 A full month before these OVAs hit home video, you'll be able to see just what kind of shenanigans Mob and pals get up to at a hot spring. Plus, you're not getting just one episode, but two! Twice the fun, goofs, spirits, and action in these two episodes that pick up right where season two left off. In my opinion, Mob Psycho 100 II is one of the best series of the year thus far, so you won't want to skip these at all.
But that's not all! Not only will you get to see two great episodes, but there will be three special guests tagging along! Series and OVA director Yuzuru Tachikawa will be there in person alongside character designer Yoshimichi Kameda, and the voice of Mob himself, Setsuo Ito! This is a star studded event that you won't want to miss!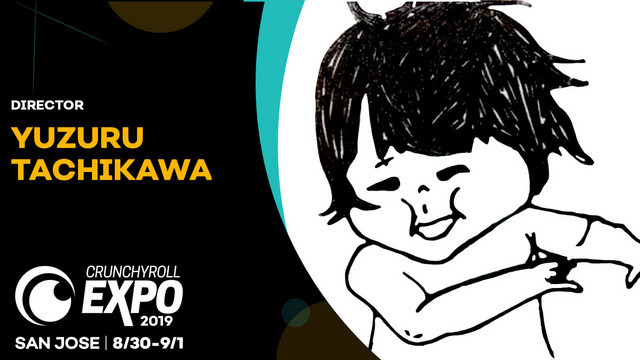 These premieres are going to be a ton of fun and something you'll definitely want to check out if you make it out to Crunchyroll Expo. Plus, with some of them happening on different days and being spaced apart enough if they're on the same day, you'll be able to check them all out! Well, if they're not going up against something else you absolutely want to see, but if not, come on out and check out some anime you'll get to watch before a majority of the world gets to! Be sure to keep you finger on the pulse of where we drop news and check back for more details that will be coming soon about this year's Crunchyroll Expo! If you didn't register when I told you to in the beginning, don't worry, you can by clicking right here!
Which currently announced premiere are you the most excited for? Let us know down in the comments below!

----
Jared Clemons is a writer and podcaster for Seasonal Anime Checkup where he can be found always wanting to talk about Love Live! Sunshine!! or whatever else he's into at the moment. He can be found on Twitter @ragbag.