More like Comfyroll am I right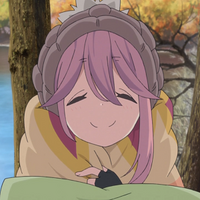 It's National Relaxation Day today, and you know what that means. It's time to put away whatever important work you were doing before and laze the day away with anime! There's only one tiny problem with this plan ― which anime will you spend all day watching? As much as we all love anime, so much of it is either too exciting or too downright stressful for a day centered around relaxation. Wouldn't it be nice if there were anime out there where watching them felt just as good as watching clouds drift by on a grassy hill in May?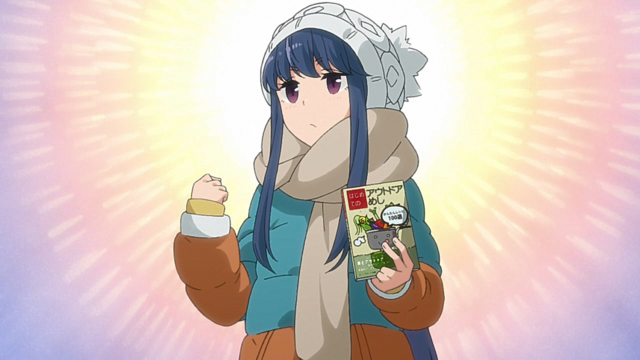 Well, folks, you're in luck! Turns out, there are plenty of anime out there perfectly suited for all your comfortable and relaxing needs. We've done the work scouring the Crunchyroll catalogue for the comfiest shows around so you can spend less time searching and more time relaxing. Without further ado, here are five of the comfiest shows on Crunchyroll.
There are a lot of comfy shows out there, but finding one as comfy as Flying Witch would be a tough affair. The magical realism in this slice of life about a young witch learning to live in the Japanese countryside just goes to show that sometimes the most magical things are right outside our doorstep. If you're looking for a completely stress-free show so soft you'll start sinking into your couch, you can't go wrong with Flying Witch.
The opening for sweetness & lightning may be so sweet your dentist recommends brushing afterwards, but make no mistake ― this show is as comfy as they come. This show about a single father learning how to cook good meals for his young daughter is as heartwarming as it is mouthwatering. If you need a little more sweetness in your life, this show is the right one for you.
Today's Menu for the Emiya Family
You may be at least somewhat familiar with the universe of Fate/stay night by now, but did you know there exists an alternate universe where instead of fighting to the death in the Holy Grail War, everyone decided to chill out and cook together? Today's Menu for the Emiya Family is the ultimate slice of life that fans of the Fate franchise never knew (or perhaps always knew) they wanted. Whether you're a longtime fan or first-time watcher, you can sit back, relax, and get comfortable watching your favorites stuff themselves with food instead of, you know, swords and stuff.
Of course, when you're tired and hungry after a long day at work, cooking dinner is the last thing you want to think about. All you want is to sit down with a cold mug of beer (minors excluded) and watch someone else do all the cooking for you (minors included). Lucky for you, Wakakozake is the show to fill all your comfy after-work needs. This short anime follows an office lady as she unwinds from work in the various back-alley bars she finds on her way home. WARNING: viewers of Wakakozake may begin uncontrollably uttering "Pshuuu" during every meal.

Finally, we couldn't close out this list without mentioning the comfy camping anime that took the world by storm last year: Laid-Back Camp! This show follows a group of five friends and their camping adventures. Never has camping in the cold Japanese winter looked so appealing. Watching these laid-back campers bundle up head to toe and sit around a fire making curry ramen is almost enough to make me want to set up a camping trip of my own. In the meantime, I'm more than satisfied curling up in bed with some instant ramen watching these girls do all the camping for me.
How will you spend today relaxing? What are your favorite comfy anime? Let us know in the comments below!
-----
Danni Wilmoth is a Features writer for Crunchyroll and co-host of the video game podcast

Indiecent

. You can find more words from her on Twitter

@NanamisEgg

.
Do you love writing? Do you love anime? If you have an idea for a features story,

pitch it

to Crunchyroll Features!