Demon Slayer is a verifiable hit, but what does the man responsible for producing the anime think?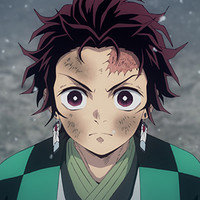 Demon Slayer: Kimetsu no Yaiba is one of the biggest hits of 2019, and at this year's Anime Expo we had the chance to sit down with Yuma Takahashi, the producer behind the adaptation of the hit manga. Takahashi has worked on other popular series such as Cells at Work! and the hit film I Want to Eat Your Pancreas. We had plenty of questions for him to answer, so without further delay, let's see what he had to say during his time at AX!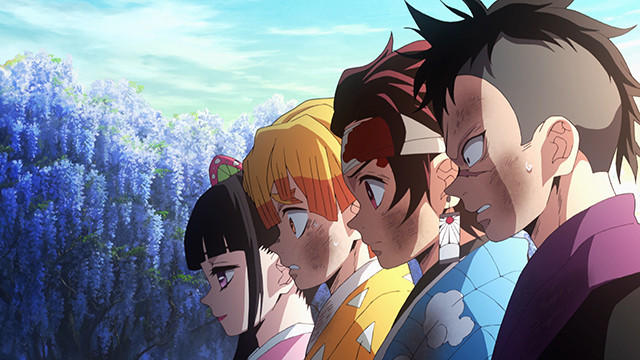 ©Koyoharu Gotoge / SHUEISHA, Aniplex, ufotable
Hello, thank you for speaking with us today. How has your time in LA been so far? Any highlights from the trip?
I've been to Anime Expo a few times in the past, but each and every time I am given renewed strength and energy to continue making anime from everyone at the convention. This year, I came for the Demon Slayer: Kimetsu no Yaiba panel and hearing everyone cheering as you can see in this video made me really happy:
Thank you AnimeExpo. We will continue to work hard to create Demon Slayer Kimetsu no Yaiba.
アメリカ・ロサンゼルスで先週末に開催された「AnimeExpo」で、トークイベントの壇上から撮影した一幕。日本にも世界にも楽しんで頂ける様に頑張ります。
#AnimeExpo pic.twitter.com/nuxFqgMcZA

— 鬼滅の刃公式 (@kimetsu_off) July 12, 2019
I was really moved by how so many people had so much passion for the series—and I felt this way not just at the event but throughout Anime Expo.
It seems that many Western fans don't quite understand the role of producer when it comes to anime. Could you talk about what duties fall to the producer in anime production?
If I were to compare it to a restaurant, the owner is kind of like the producer. We have to take into consideration what kind of cooking (the story) we would serve at what kind of restaurant (movie/TV), when (broadcasting schedule) and with what type of kitchen staff (staff and cast) to deliver the best to our customers (the viewers). Then after gathering the funding necessary, we think about how to promote it so that more people will come eat (watch) and work towards that.
Could you tell us a bit about your career? How did you break into the anime industry, and how did you get to your current position as producer?
I really liked Ruroni Kenshin, so when I graduated college, I applied for a job at the company that produced the show, Aniplex, in 2004. After I got hired, I worked the longest as the publicity producer for shows like the Garden of Sinners, Bakemonogatari, Angel Beats!, Fate/stay night [Unlimited Blade Works], and THE [email protected]. In 2017, I became a producer and in the past 2 years, I've worked on Cells at Work!, I want to eat your pancreas, and Fate/stay night [Heaven's Feel].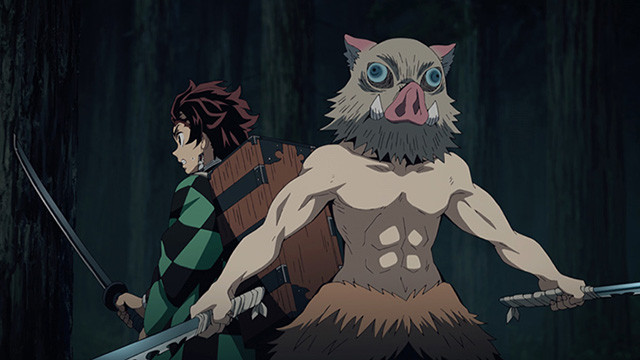 ©Koyoharu Gotoge / SHUEISHA, Aniplex, ufotable
Demon Slayer is quite a popular manga running in the famous Weekly Shonen Jump. Were you a fan of the manga before working on the anime adaptation?
I consider myself an avid Weekly Shonen Jump reader, who reads the newest chapters each week, so I was reading Demon Slayer each week too. Every week I would be reading while thinking, "You can do it Tanjiro!" Even now, I'm so excited reading it week after week.
Was working on the anime intimidating?
Of course there was a lot of pressure, but the extremely talented staff at ufotable have created some of the best work followed up with the cast's amazing performance. So, while each week the work is really tough, each week, we look forward to delivering our best work to the fans.
How involved with the anime adaptation is the original creator, Koyoharu Gotoge?
We produce the anime while asking Gotoge-Sensei to check various things along the way like the script or the character design. On top of having the utmost respect for the manga, the staff at ufotable strive to create something even greater than that, so any advice we receive is always much appreciated in producing the series.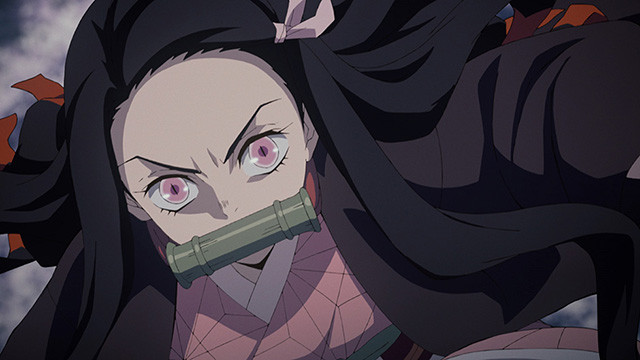 ©Koyoharu Gotoge / SHUEISHA, Aniplex, ufotable
The original manga has a very unique visual style that almost looks like wood block prints and the anime does an amazing job of bringing this style to life, especially with the swordsmanship powers. Was it important to the creative staff and Gotoge-sensei to get this style just right?
Our goal is to create the best Demon Slayer: Kimetsu no Yaiba anime adaptation, so we put a lot of thought and care into how to express those aspects of the manga within the anime. For how Tanjiro's Water Breathing was portrayed, we received inspiration from Katsushika Hokusai's ukiyo-e style.
What is the most important thing you wanted to convey in the anime adaptation of this manga?
I would say the most important thing is "how do we make the best Demon Slayer: Kimetsu no Yaiba anime." For example, in episode 1 in the scene where Giyu confronts Tanjiro about giving up the right to live or be killed, the animator was determined to capture that powerful scene from the manga, so he worked and reworked the scene many times. That process is repeated for every episode, every cut, in an endless cycle of struggles. But I believe that's how we ended up with such an extraordinary series.
Is there anything you would like to say to Western fans of Demon Slayer?
Thank you all for the countless amount of support! We recently finished the recording for episode 26 and the cast's passionate performance was truly spectacular. Furthermore, the staff is currently working hard to make the best Demon Slayer: Kimestu no Yaiba, so nothing would make me happier than if the fans continued to support the show and the staff behind it.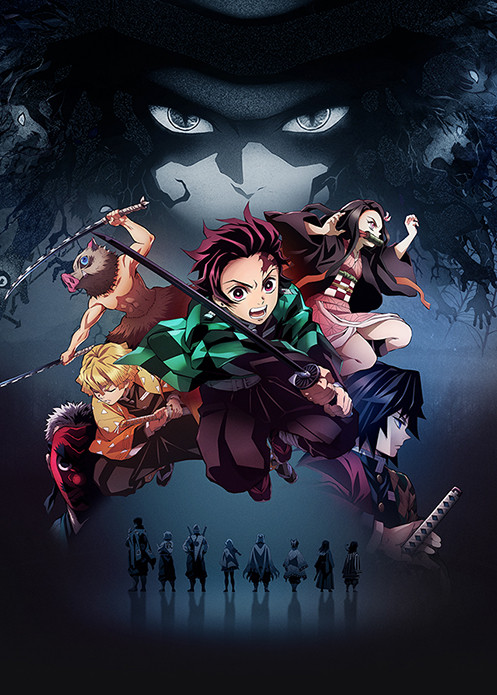 ©Koyoharu Gotoge / SHUEISHA, Aniplex, ufotable
A huge thank you to Takahashi-san for agreeing to sit down with us and talk about the amazing anime that is Demon Slayer: Kimetsu no Yaiba. As we've seen from some of the latest episodes, Takahashi-san and his team are working extremely hard to produce an amazing show for us all to enjoy, and we can only assume he's thrilled at the recent social media buzz around the show!
What's your favorite part of Demon Slayer so far? Do you have a favorite character? Let us know in the comments!
➡️ Watch Demon Slayer: Kimetsu no Yaiba today! ⬅️
----
Nicole is a features writer and editor for Crunchyroll. Known for punching dudes in Yakuza games on her Twitch channel while professing her love for Majima. She also has a blog, Figuratively Speaking. Follow her on Twitter: @ellyberries
Do you love writing? Do you love anime? If you have an idea for a features story, pitch it to Crunchyroll Features!