Let us help you feel at home, even if this is your first expo-sized convention!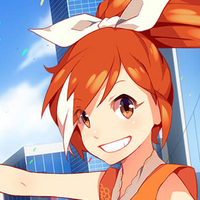 Conventions and fan events come in all shapes and sizes. Some fit in a library or college; others may take up a hotel. And then you have Crunchyroll Expo, which will be taking place at San Jose's McEnery Convention Center. For some attendees, this may be the biggest convention they've ever attended... and while that can be exciting and exhilarating for some, we know it can be a big first step for others.
If Crunchyroll Expo is your first big convention (or your first convention ever), we can't wait to see you! We know it may feel like you're stepping into a larger-than-life world... and in a way, you are. But if you're unsure what to expect from an event this size—or if you're bringing someone along who's never been to an expo like ours—let us help you get your bearing!
We're breaking down what's different about larger events, what's similar that will make you feel right at home, and why taking the plunge will be completely worth your while. Obviously there are several things that will be new to you, but here are the major ones:
It's Bigger!
Well, of course! But to give you an idea, last year's Crunchyroll Expo brought in more than 45,000 people. Sounds like a lot to wade through? Bear in mind those are turnstile numbers: that is, how many different people came in and out over the course of the weekend. It doesn't mean you'll be competing for space with more than 45,000 other people at once!
Even so, if you're used to library, college, or even hotel conventions, you'll likely notice a difference. Fortunately, we go to the effort to map things out so it's easy to navigate, even in crowds. If you get separated from a friend, there are still plenty of landmarks to help you find them. Some of our panel rooms are also bigger—auditorium-sized, even!—but there's still seating and standing room for lots of attendees. And there's lots of room to explore the event floor. Speaking of which...
The "Vendor Room" Is the Main Area!
If you go to smaller cons, you may consider Main Events, the largest panel room, or even the lobby to be the heart of the event. For us and other expo-style cons, there's a large main area that combines vendors, industry booths, autograph tables, and lots more. This year, we're debuting New Crunchy City, turning our event floor into a city-style layout with a café, shopping district, night club, and lots more! If this is your first big event and you're nervous about navigating a huge main room, you've picked a great year to join us.
It's in Its Own Building
If you're used to hotel-based events, you know the joy of walking around in your favorite cosplay, running up to the room for a snack and a nap, and changing into something else for evening. That's one way hotel cons will always rule: easy room access. Crunchyroll Expo is in its own space, which means that won't be an option, but there are plenty of ways to plan around it.
The event will have coat and baggage checks on the main floor, so you won't have to grab a ride share back to the hotel every time you need something. Plus, there will be a quiet room noted on the event map if you feel the need to step away from all the excitement for a bit.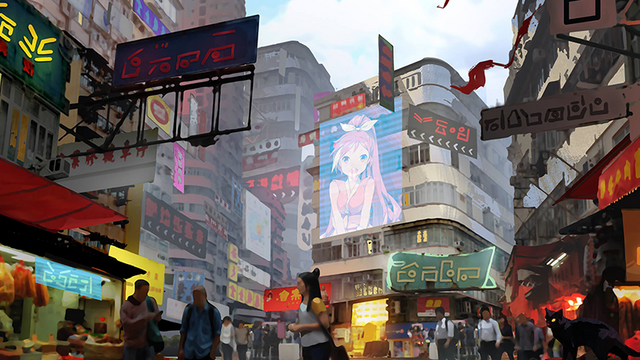 Those are the basics of what to expect that's new... but is there anything to make smaller-sized congoers feel at home? Of course!
Smaller Panels and Artist Alley
Fan contributions make an anime convention shine, and that's no different at Crunchyroll Expo. New Crunchy City will be hosting an Artist Alley Festival where talented fans and makers offer their creations. That means you'll have a chance to meet and support indie creators over the course of the weekend! Plus, while there are definitely some large panels, there are plenty of fan-run panels in smaller rooms. Regular attendees of smaller events will feel right at home here. If you have a good time, you can also submit your own fan-run panels for next year!
Cosplayers Everywhere!
Whether you like cosplaying or just taking photos of cosplayers, you'll have plenty of opportunities. Crunchyroll Expo will have cosplay meet-ups, but you'll also run into lots of fellow fans in the halls and New Crunchy City showing off their latest creations. There are also good odds you'll see lots of costumes you know, since you're at an event with fellow Crunchyroll viewers!
The Energy
At the end of the day, we're all fans... and that never changes, no matter the size of the event. Crunchyroll—and by extension Crunchyroll Expo—is run by fans, for fans. So we know what we want to see and do, and we do everything with love and enthusiasm for the shows, manga, music, and creators we love. Once you get accustomed to the larger crowds, you'll feel it, too!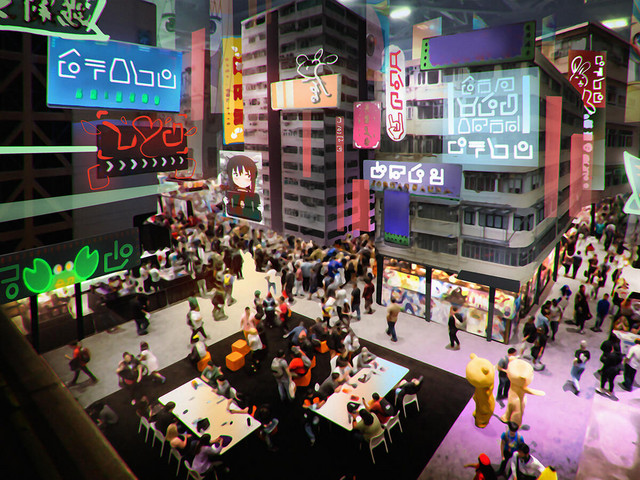 Events of all sizes are great, and allow for different experiences. College conventions are a great jumping-off point and a fun way for anime clubs to do something for fans outside their campus. Fan-run cons are good "home conventions" and offer more low-key fun for families and friend groups. So what does Crunchyroll Expo offer that's unique?
Industry Panels and Booths
You know how our newsroom talks about big industry announcements? Events like Crunchyroll Expo are where a lot of them come out! Aniplex, Right Stuf, and (of course) Crunchyroll will be hosting industry panels to let the world know what to expect in the coming months. If you're on hand, you'll be the first to know... sometimes even before it hits our news page! BANDAI, Toei, Aniplex, and many more will also be on hand in New Crunchy City, letting you go straight to the source for your favorite shows. Check out their booths for the latest character goods and looks at what's to come!
Once-in-a-Lifetime Guests
Want to meet members of Franchouchou? How about horror manga creator Junji Ito? They'll be there! So will Japanese and American voice actors, musical acts, directors, and more from all across the world of anime! Check out our full guest list to see who will be on hand. We're excited to bring you the opportunity to meet and learn from some of the coolest creators the industry has to offer!
Premieres and Big Events
Attendees of Crunchyroll Expo will be the first to see the premieres of new anime including BLACKFOX and Somali and the Forest Spirit. You'll also get to rock out with TeddyLoid and FLOW, and feel the Heart of the Cards at the official Yu-Gi-Oh! Extravaganza. Plus, you can join our mascot Hime at a maid café in New Crunchy City!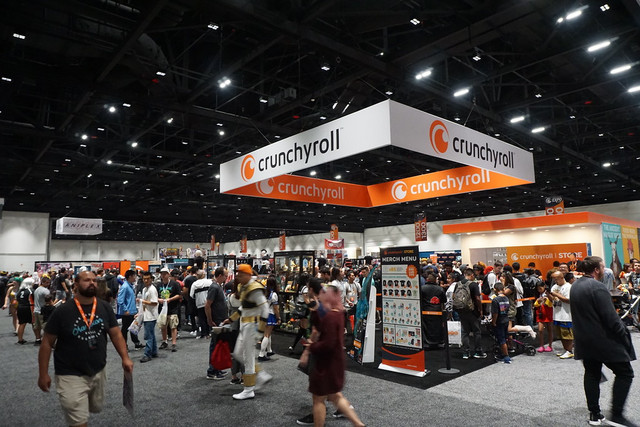 No matter what size or kind of event you like, Crunchyroll Expo will have something for you! Register now and join us for what's sure to be an amazing weekend!
Will you be going to Crunchyroll Expo? What are you most excited about doing? Let us know in the comments!
➡️ Register to go to Crunchyroll Expo and celebrate all things anime! ⬅️

-----
Kara Dennison is a writer, editor, and interviewer with bylines at VRV, We Are Cult, Fanbyte, and many more. She is also the co-founder of Altrix Books and co-creator of the OEL light novel series Owl's Flower. Kara blogs at karadennison.com and tweets @RubyCosmos.