The band behind your favorite tunes from Naruto, Code Geass, and more are joining us in New Crunchy City!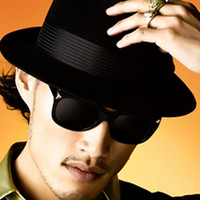 The third annual Crunchyroll Expo is shaping up to be an amazing event! We've got your favorite directors, artists, voice actors, content makers, and more from all around the world. In the mix is the awesome five-man group FLOW... and even if you don't know who they are by name, they're sure to have had a role in your life as an anime fan in some way! Their music has shown up in everything from Naruto to Code Geass, and even made it to stage and video game adaptations.
Whether you're a long-time fan of their work or just discovering them, the music of FLOW will get you amped up and moving, just like your favorite anime series. And if you are new to their work, allow us to introduce you! Plus, we'll let you know where and when at Crunchyroll Expo you can listen to and meet the band.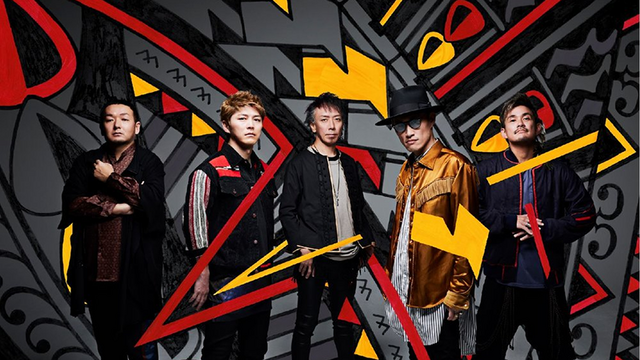 Who are FLOW?
All the way back in 1993, brothers Koshi and Takeshi Asakawa started performing together. It would be another five years until they settled on their band name, FLOW. By 2000, three more members had joined, creating the group we know today.
Koshi Asakawa performs vocals alongside Keigo Hayashi. Takeshi Asakawa plays guitar for the group, with Yasutaro Goto on bass and Hiroshi Iwasaki on drums. They started putting out tunes the next year, releasing their first maxi single in 2001 and following it up with two mini-albums in 2002. In 2003, they made their way onto the Oricon indie charts. That was the same year anime fans would get to know them.
Naruto and Beyond
Episode 78 of Naruto kicked off with a new opening theme, replacing the previous "Kanashimi o Yasashisa ni." The high-octane theme opened the show until episode 103, and remains a favorite among fans even now!
This wasn't the only time FLOW made ninja music, though. They returned to record "Re:member," "Calling," and "Niji no Sora" for the series. They also have a presence in the stage show Live Spectacle Naruto via the tune "Hikari Oikakete."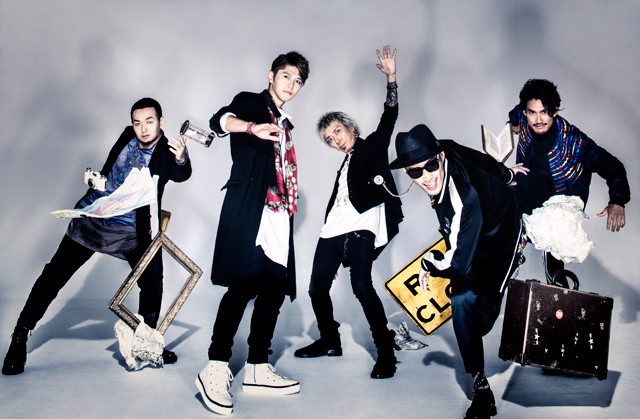 Since "GO!!!," FLOW have been recording songs for shows all over the anime map. Code Geass fans will know them for their themes "Colors" and "World End," along with "Pendulum" for the video game Code Geass: Lost Stories.
Fans of Samurai Flamenco, Eureka Seven, HEROMAN, Beelzebub, and more will have heard them, too. Last year, they teamed up with Granrodeo to perform the opening theme "Howling" for The Seven Deadly Sins: Revival of the Commandments.
We haven't forgotten you, Dragon Ball fans! The group covered Hironobu Kageyama's legendary theme "CHA-LA-HEAD-CHA-LA" for the video game Dragon Ball Z: Battle of the Gods.
Remember when we said you'll have heard of them even if you don't know them by name? This is what we're talking about! We're so excited to have these powerhouses of anime music (and, honestly, music in general) joining us in California this year.!
FLOW at Crunchyroll Expo!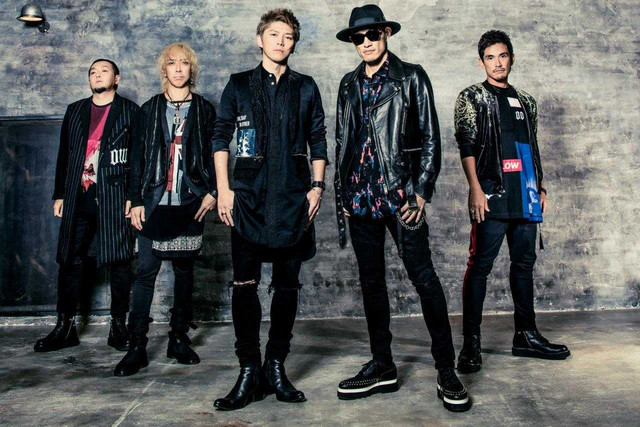 If you're like us and can't help but dance around the room to "GO!!!" (like we did when we were putting this article together, not going to lie) and other anime hits, you won't want to miss FLOW's appearance at Crunchyroll Expo!
Friday, August 30 at 8 pm, they'll be live onstage in our Grand Ballroom—and if you got tickets, consider yourself lucky, because the performance is sold out! Look forward to a selection of some of FLOW's biggest hits from over the years!
Didn't get a ticket? Don't worry: there are still opportunities to see FLOW over the weekend! They'll be having a Q&A on Saturday, August 31, from 3:30-4:30 pm. Meet the musicians and ask them your burning questions! They'll also be signing autographs on Saturday, so you'll have plenty of opportunities to see them.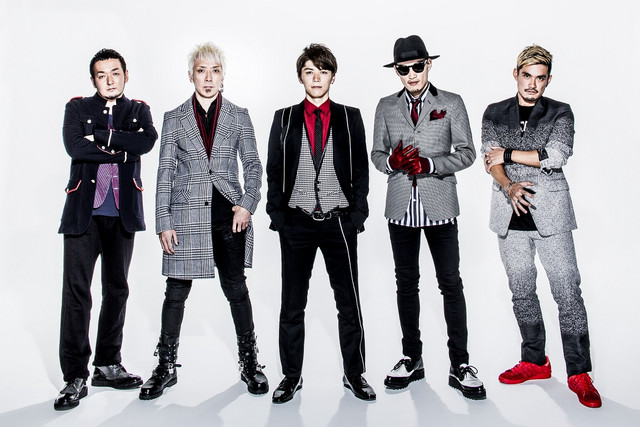 Excited yet? Find out more about FLOW, then get hyped to join us next week! If you don't have tickets to the event, you can still register online!
Are you excited about FLOW coming to Crunchyroll Expo? What's your favorite song by the band? Let's rock out in the comments!

-----
Kara Dennison is a writer, editor, and interviewer with bylines at VRV, We Are Cult, Fanbyte, and many more. She is also the co-founder of Altrix Books and co-creator of the OEL light novel series Owl's Flower. Kara blogs at karadennison.com and tweets @RubyCosmos.