How to get into one of the biggest idol franchises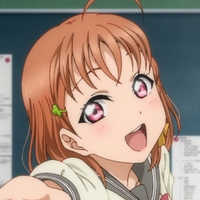 You! Yes, you over there! Do you want to be a school idol?! You've probably seen that term floating around throughout the past decade, and if you have no knowledge of the Love Live! franchise, you might know the ins and outs of what that entails. You're not signing up with an agency, hiring a producer, or anything like that, but there's a lot of hard work that goes into making it through competition and eventually winning Love Live. Plus, you might have to put everything on the line in order to make sure your school doesn't shut down.
As Love Live! celebrates its ninth year of existence, it's the perfect time to put together a step-by-step guide for those of you that might not have tried the series out yet. Which anime do you start with? Are they connected to one another? Where do the movies come into play? What do you do when you've watched all the anime? What's going to happen next? With our guide, you'll know the answer to each of those questions and also find out if you truly want to devote yourself to the emotions that come with enjoying school idols.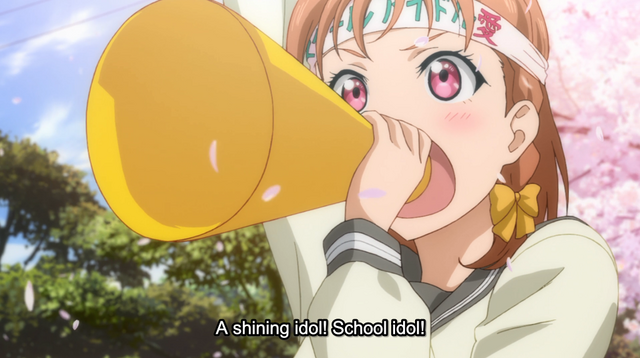 Now, you could technically switch around which show to start with, but if you really want to get all the references that are in Love Live! Sunshine!!, you've got to start at the beginning. Love Live! School Idol Project debuted in 2013 and was the foundation for what both series would utilize with their stories. Here, Honoka Kosaka forms μ's (muse) along with eight other girls at her school. By the way, school idols are basically what the term says, they're idols who are still in school and work together to go through competitions, similarly to how a sports anime is set up. There they would attempt to win the Love Live competition as a way to save their school, Otonokizaka High School. Of course, creating an idol group composed of different personalities isn't the easiest feat in the world.
Love Live! School Idol Project would air for two seasons, with the first focusing on the group's creation and establishing the characters, while the second would show off more characterization and showcase if they were able to save their school or not. The series would then be followed up with 2015's Love Live! The School Idol Movie which sees μ's head overseas to America, and you get to see the conclusion of their story. Despite this being the end of μ's run as the flag bearers of the Love Live! franchise with regards to anime, an announcement from earlier in 2015 showed that there were still more stories to tell.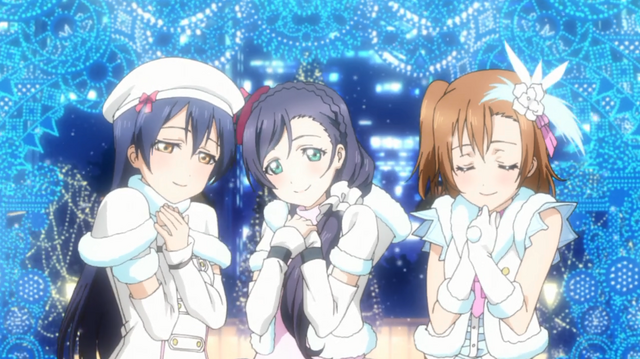 Nearly a year after the release of Love Live! The School Idol Movie, 2016 would see the release of the second Love Live! anime in Love Live! Sunshine!!. It's been around five years after the events of the original series and after seeing a μ's performance, Chika Takami looks to follow in their footsteps by forming Aqours (pronounced Aqua) in order to save Uranohoshi High School. The framework of the story remains similar to Love Live! School Idol Project, but Sunshine!! takes it and goes in different directions by creating an evolution of the previous series' story.
Another 2-season run would see the trials and tribulations of Aqours as they try to not only come together to win Love Live in an era where school idols are now the norm and are bigger than ever, but also try to break free of the large shadow of μ's. This year also saw the release of Love Live! Sunshine!! The School Idol Movie Over The Rainbow as the conclusion to the story of Aqours with them travelling to Italy and figuring out what happens when the third years graduate. If you didn't manage to see the film in theaters during its run, the Japanese release is actually import friendly (along with all Love Live! anime releases) since it includes English subtitles, so if you're impatient and can't wait to see it, there's a way to view it now.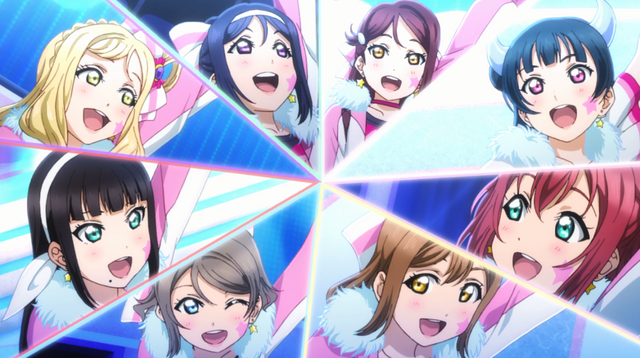 After 52 episodes and 2 movies, you might think that would be it. That there's nothing left for you to really dive into. If you've gotten this far with the series, then after the anime, you're only getting started. Since it's a music-based anime, there's a ton of music to listen to once you're done with both series, including a ton of songs that weren't featured in the anime. All of the releases are available for purchase or are now on streaming services so you can take Love Live! with you everywhere. There's singles with music videos stylized like the anime that give tidbits of bonus story here and there. Aqours are still going strong with those as they have a new single releasing next month in September, and it was just announced that μ's would be releasing a brand new single and video—their first in three years!
While you're jamming out to all these songs, you might be thinking, man, it'd sure be great if there was a video game where I could play all of these songs. With that set up, you're going to be very shocked to learn that there is! Love Live! School Idol Festival is the longest running game the franchise has put out as it's been available on mobile devices for six years now. School Idol Festival allows you to play all the songs you know from both series, including the introduction of a third idol group from Nijigasaki High School. You're also able to collect cards of all the girls you know, which means there are gacha elements to the game, but it's not as invasive as other games in that style can be. Plus, you get new bits of story for all of the characters and groups that adds more of an incentive to seek it out.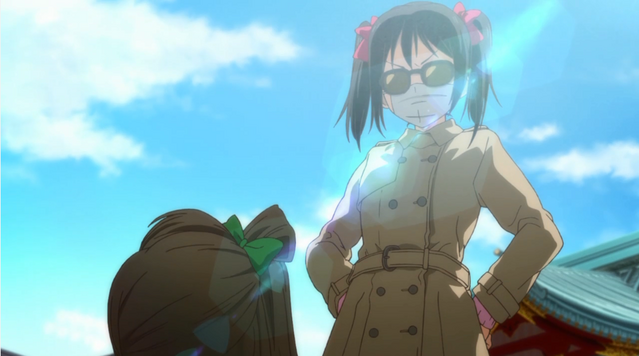 There have been other games as well, including arcade versions of School Idol Festival and PlayStation Vita games that featured μ's and were made by the Hatsune Miku: Project DIVA team. A successor to School Idol Festival is even in the works with the self-proclaimed "rhythm action RPG", Love Live! School Idol Festival ALL STARS. The game features 3D models of everyone and allows you to see them perform, similarly to the arcade versions. It may be a bit of time before we see the game land overseas, but it seems to be a fun step up from School Idol Festival and will even include connectivity with its predecessor.
Games, music, anime, what more could you ask for from a series? Well, there's actually still more. Like any music-focused anime, it'd make sense if you put on some live performances from the anime, right? Love Live! has been doing this for years now with both μ's and Aqours having multiple live shows where the voice actresses sing and dance in front of stadium filled crowds. Both groups have performed in the Tokyo Dome, a venue that can seat up to 55,000 people. 2016 was the last big performance for μ's while Aqours are still going strong with a new subunit tour announced for 2020. There's also the big Love Live! Fest happening early next year which sees all three groups perform together for the first time and μ's reuniting after three years.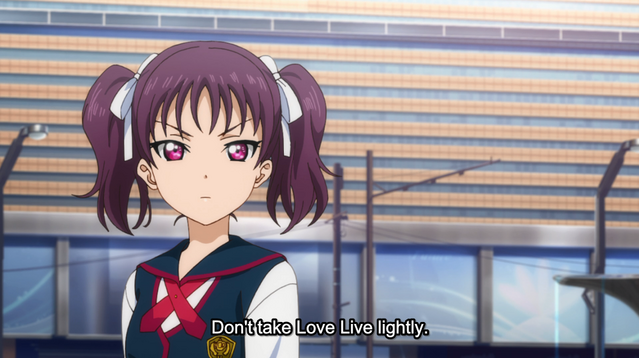 The live performances might be a bit harder for folks overseas to see, but it is doable. If you do miss out on them though, they are released on home video for you to watch at your own leisure. There's also so many activities you can do if you visit Japan related to Love Live! including event based cafes, escape rooms based off the franchise, and also going to the towns where each series is based off of. In fact, the city of Numazu, the place where Love Live! Sunshine!! takes place, has embraced the show by embracing the tourist aspect of people coming to see it for that reason and hosting events featuring Aqours.
As the Love Live! series with regards to anime is now in a holding pattern following the release of the Sunshine!! movie, there's questions on where the franchise goes next. Are the Nijigasaki girls going to receive their own anime or will they stick to the School Idol Festival games only? It'd be hard pressed to see them only stay in the game as would that give them the most exposure? Especially coming off of the momentum of μ's and Aqours, not letting them get the biggest audience imaginable would be tough. Will there even be a third anime series? You'd have to imagine if there was that it'd have to go in a new direction as there'd be an increased difficulty to pull of the same story again. Personally, I think it's something the Love Live! team could do, with regards to doing something new and especially with exploring the idea of school idols just becoming so big and how do you really set yourself apart from all of the others like Sunshine!! sort of does.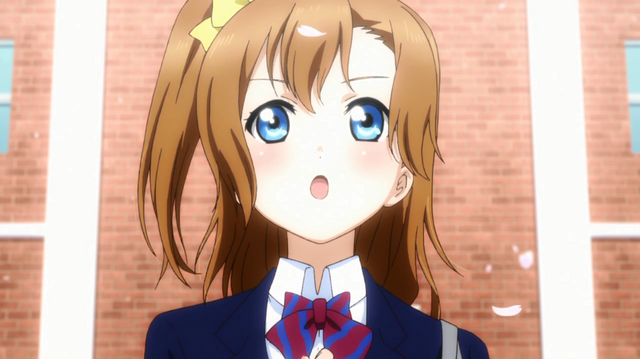 With all of that now put on the table for you, the option to fully dive into Love Live! is ready for you. Now, you don't have to seek out everything here in order to call yourself a fan of the series. If you just watch the anime, you're as big a fan as someone like me who seeks out everything. However, if you're looking to figure out what to do after watching the anime or just wanting to get into Love Live! to begin with, this is basically everything that you'd need and then some. So, congratulations on becoming a school idol that shines bright with a radiance that will pierce the sky!

For those of you not new to the Love Live! series, what first got you into it? If you are new, what made you decide to seek it out? Let us know in the comments below or if you have any questions not answered above!
---
Jared Clemons is a writer and podcaster for Seasonal Anime Checkup where he can be found always wanting to talk about Love Live! Sunshine!! or whatever else he's into at the moment. He can be found on Twitter @ragbag.
Do you love writing? Do you love anime? If you have an idea for a features story,

pitch it

to Crunchyroll Features!