We sat down with a few of the voices behind Love Live! Sunshine!! for an AX interview you don't wanna miss!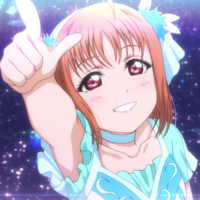 If you're a fan of the Love Live! series you undoubtedly know how big a year it's been for Aqours. They opened the new year with a special live TV performance and the release of Love Live! Sunshine!! The School Idol Movie: Over the Rainbow in theaters, and their momentum has only grown from there. Since then they've held their fifth live performance and will continue to make appearances in an upcoming Love Live!mobile game as well as Love Live Fest, a blockbuster concert uniting all three generations of the Love Live! series together in one event.
On July 5th and 6th, however, they found themselves across the ocean in Los Angeles, California as guest performers at Anime Expo. Mere days after the Love Live! series celebrated the ninth anniversary of its official announcement, Aqours (sans one sick member) had come to deliver their biggest performance yet in the US. The thought of a Love Live! concert on American soil had once been a pipedream for longtime fans such as myself, but Aqours had broken the proverbial seal in 2016 when they first came to AX to showcase the very first episode of Love Live! Sunshine!! Having appeared in some fashion every year since, they've become somewhat of an AX staple and the unofficial American ambassadors of Love Live! All of that culminated in a special two-day performance the likes of which LA had never seen before.
【AX】LOVE LIVE! SUNSHINE!! Aqours World LoveLive! in LA ~BRAND NEW WAVE~ has ended✨ Big thanks to everyone who came and cheered???? We hope to come back to LA with all 9 members in near future! Please continue your support for us????#worldlovelive #AnimeExpo2019 pic.twitter.com/uPRHEOfN0M

— ラブライブ!シリーズ公式 (@LoveLive_staff) July 6, 2019
We were lucky enough to be able to sit down and have a chat with a few of Aqours's members the day before their show. Anju Inami (voice of Chika Takami), Aina Suzuki (voice of Mari Ohara), and Kanako Takatsuki (voice of Hanamaru Kunikida) were all more than willing to offer their thoughts on things like travel, performing in America, and how performing their characters has impacted each of their lives.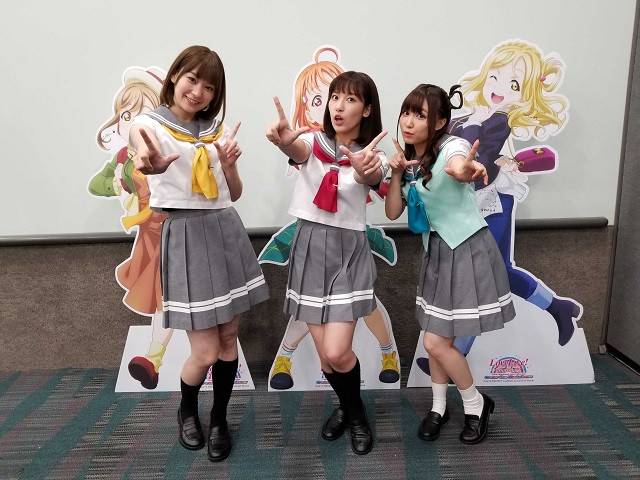 My first question is: thank you for taking the time to talk with us today. How has your time in LA been so far? Any highlights from the trip?
Aina Suzuki: It's actually my third time visiting Los Angeles, and we always get warm support and welcome from our fans, and we appreciate it. And also in LA I love this weather, it's like so dry, no humidity whatsoever. Because I love LA so much, I even want to live here! And the food is great, too.
The food is very good; I eat too much of it.
[Laughter]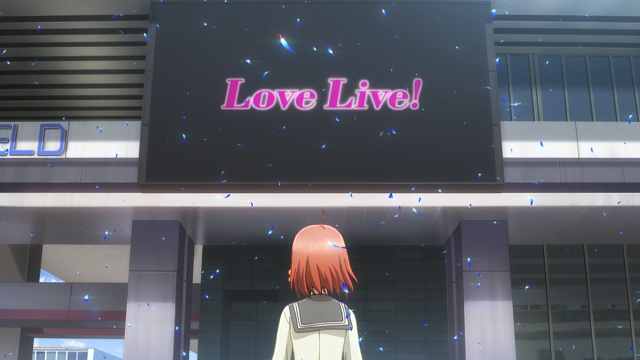 So this week marks Aqours's fourth consecutive appearance in Los Angeles, and it looks to be your biggest yet. How does it feel, coming back here to perform again?
Kanako Takatsuki: Frankly, I'm super, super happy to be back in LA, and it's been four years since Aqours was formed, so now that I think about it, we've been coming back to Los Angeles since the very first time that we got together. At first, for our first appearance, it was actually six of us, it wasn't the full members. So at that first event, we were saying that we would come back for sure with the full members, and then next year we came back to have a performance with all of them, and now after they had a follow up concert and this day they even have two-day concerts, so I feel like we've been levelling up every time we come back to Los Angeles.
That's so cool. One of my writers is going to your concert on the fifth, and I didn't have time to go and I'm very jealous. I wish I could go!
[Sympathetic disappointed sounds]
Both: Next time, next time for sure.
Love Live! Sunshine!! The School Idol Movie: Over the Rainbow aired this year in theaters, and largely took place in Italy. Is Italy a place that you all want to visit?
Anju Inami: [Laughter] All of us, everyone wants to go. We are wondering when we can actually go to Italy. Waiting. If we can, we want to go and have a concert over there.
(Love Live! Sunshine!! The School Idol Movie: Over the Rainbow premiered in select US theaters on August 5, 2019 courtesy of Funimation Films.)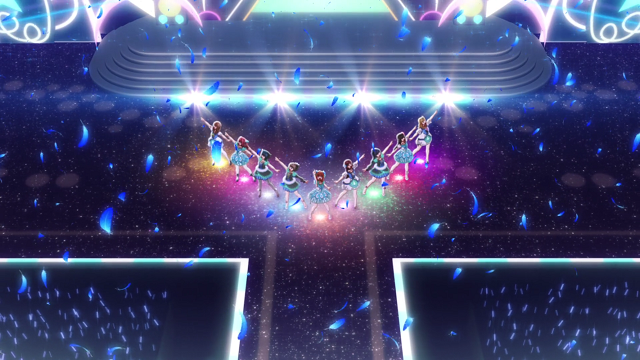 Last year you all delivered an emotional performance at the Tokyo Dome, the same place where μ's held their final concert together. How's it feel, performing in the same place as your senpai group?
Takatsuki: So actually, at μ's final concert, all of Aqours's members went to see the concert all together. But at that time they were just formed, so since we were just formed we didn't really think that it was going to become our Dome. Because we thought that the Tokyo Dome was going to be too powerful for us at that time. So now considering all of the history of Love Live! and also the Tokyo Dome, we are so happy that we could stand in our dream place and have a concert at the Tokyo Dome.
You've come very, very far and there are thousands and thousands of people who are very proud of you and cheering you on, so congratulations getting this far.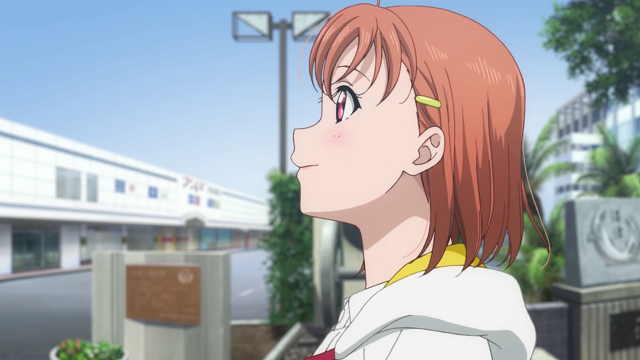 You all have been inhabiting your characters for several years now, so you've undoubtedly gotten to know them pretty well. Are there any specific traits about the characters you play that you see inside of yourself?
Inami: So I play Chika, and at first I thought that we don't have anything in common, personality-wise. But the more I play her, the closer I feel like I got to Chika, more attached to her. So now I can say that I'm positive and super energetic like Chika after four years of playing her.
Wow, it's like the character sort of taught you something.
Inami: Of course, a lot!
That's really wonderful.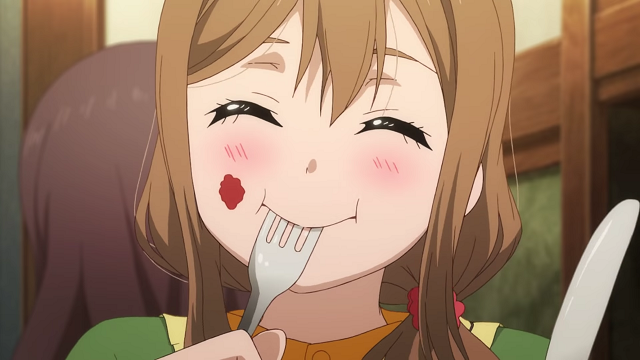 Takatsuki: So from the beginning, I knew that I and also Hanamaru, the character I play, both loved eating.
[Laughter]
Takatsuki: That's the first thing in common that I noticed. As for personality-wise, I think I can say that at first I didn't have much confidence and that I was a little bit shy, but the more communication that we get with the members and the staff, Hanamaru started showing her curiosity for the idol activity and such, so now I can say that even if you don't have much confidence, if you like it or you are interested in it, go for it. You can do it.
That's really inspirational.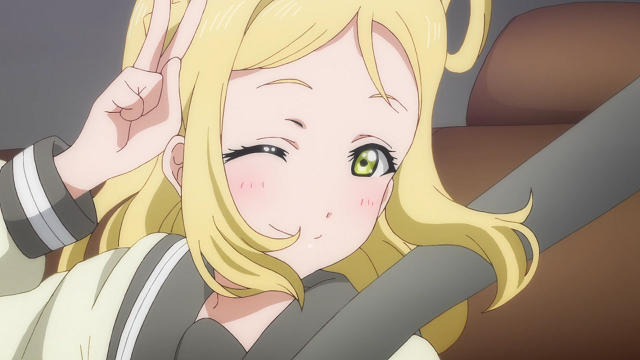 Suzuki: For Mari, I believe that both of us, somehow, always end up trying to make people laugh, even though it's not intentional. We're always the one who says the jokes, sometimes it follows that we can't make people laugh, but we still try and tell jokes and such. And at first I felt that I didn't have anything in common with Mari, because Mari is very bright and energetic and she's not scared of anything, she's always up for a new challenge; on the other hand I'm always more of a negative type of person. But through playing Mari's character, I always get energy and positive vibes from Mari, and I feel like she taught me to be kinder to others and to be more considerate to other people.
Wow, that's amazing. Those were such good answers, thank you very much.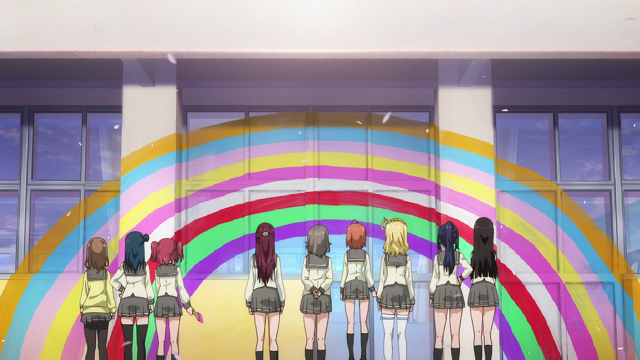 Aqours is such an amazing group comprised of talented performers with many diverse skills and personalities. What have you all enjoyed the most about working together these past few years, and what have you learned from each other along the way?
Suzuki: Each of us actually has a different background from before we started Aqours. Some of them are from singing or dancing or acting background and such. I personally was more of a singer. I was singing Min'yo style, which is a Japanese traditional- it's not Enka, but it's similar to Enka, it's a very traditional way of singing in Japan. So that's what I've been doing since I was little. I never danced before, until I started Aqours, so I really learned a lot from all of the members and from this experience, and even when we are doing the rehearsal, I realize that rehearsal is very important and when we go in unison, that's when I go like 'Oh, we did it! We learned a lot from the members.'
That's a great answer. I didn't know that you did traditional singing beforehand. That's so interesting.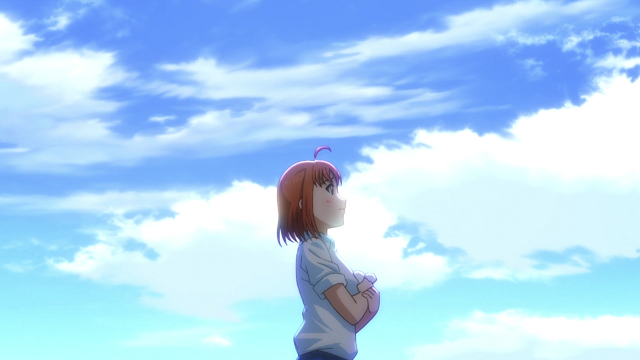 Is there anything you'd like to tell all of your fans here in the U.S., or anything you'd like them to know?
Inami: I'm super, super happy that we'll be able to perform in Los Angeles again, and we've been coming back here for four years in a row. As for our concerts this year, we will do what we can do for the best, and we would like to deliver what Love Live! Sunshine!!'s about to all the American people here.
Wonderful.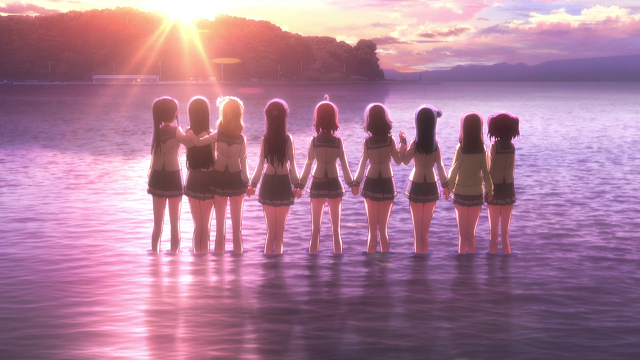 If you had one question for Aqours what would YOU ask them? Let us know in the comments below!


-----
Danni Wilmoth is a Features writer for Crunchyroll and co-host of the video game podcast Indiecent. You can find more words from her on Twitter @NanamisEgg.
Do you love writing? Do you love anime? If you have an idea for a features story, pitch it to Crunchyroll Features!