Many great anime creators will be at CRX this weekend, so let's get to know them!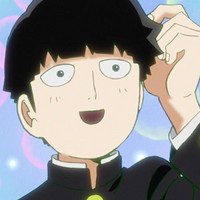 Behind every anime is a team of people working their butts off to create something special. These teams are usually led by a Director, an Animation Director, a Character Designer, and even a CEO, producing from above, and at Crunchyroll Expo this year, you'll be able to meet some of these elusive faces in panels or at signings, and you may even be able to ask them questions!
But even the most dedicated fan might not know every amazing name on our guest list. So, to get you prepared to meet these anime creators, let us go through and learn a little about each one!
Masahiro Suwa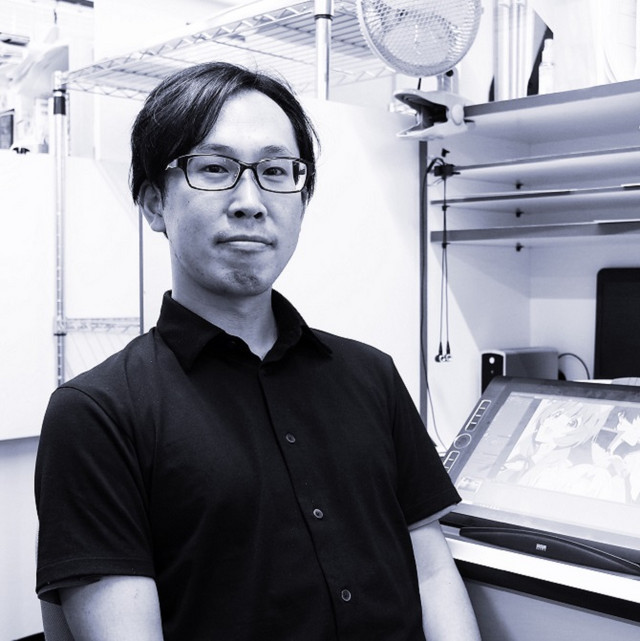 Masahiro Suwa started out in the anime industry around 2003. At the time, he was under contract with Tanto, an anime outsourcing studio, for video inspection work and in-between animation. Suwa's first credits were on anime series such as Honey and Clover and Happy Lesson: The Final. While at Tanto, Suwa has tasked with checking the in-betweens on Makoto Shinkai's The Place Promised in Our Early Days film.
In September 2007, Tanto closed its doors. By this time, Suwa had become a key animator for the studio with his last credits for them being for anime series' GR -GIANT ROBO- and Over Drive. After, Suwa worked closely with anime studio Xebec. Xebec had led the production on many shows that were outsourced to Tanto and when the studio folded, Suwa was given the opportunity to work on Xebec-led series and outsourced projects such as Kanokon and Evangelion 2.0 as a key animator and second key animator.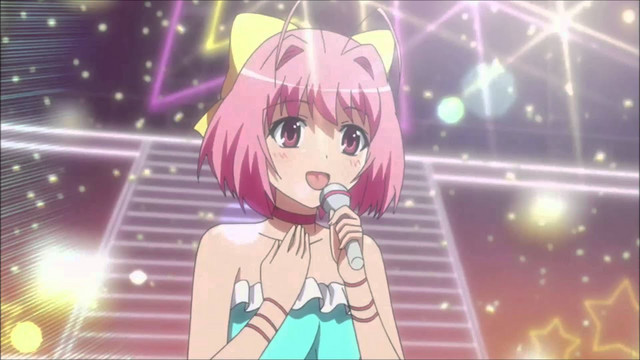 Suwa's big break came as an animator director and key animator on the Manglobe produced series The World God Only Knows. He continued to work with Manglobe on a number of series as a key animator, such as Gangsta. and House of Five Leaves. During this time, Suwa also started working with Bones as a key animator, with credits on Bones-led series such as Fullmetal Alchemist: Brotherhood, and as an animator director on Blast of Tempest. Suwa worked his way up to become the chief animation director on Chaika –The Coffin Princess- and its sequel series.
During the production of Under The Dog, Masahiro Suwa was asked to join Kinema Citrus as a key animator to work on the OVA. Since then, he's helped out with the character designs on Made in Abyss, was one of the chief animation directors on Scorching Ping Pong Girls, and of course, was the character designer and chief animation director on The Rising of the Shield Hero.
You can find him at these events:
Live Drawing with The Rising of the Shield Hero character designer Masahiro Suwa
Saturday August 31 at 10:15 AM (w/ producer Junichiro Tamura)
The Rising of the Shield Hero - Special Panel
Sunday September 1 at 12 PM
---
Terumi Nishii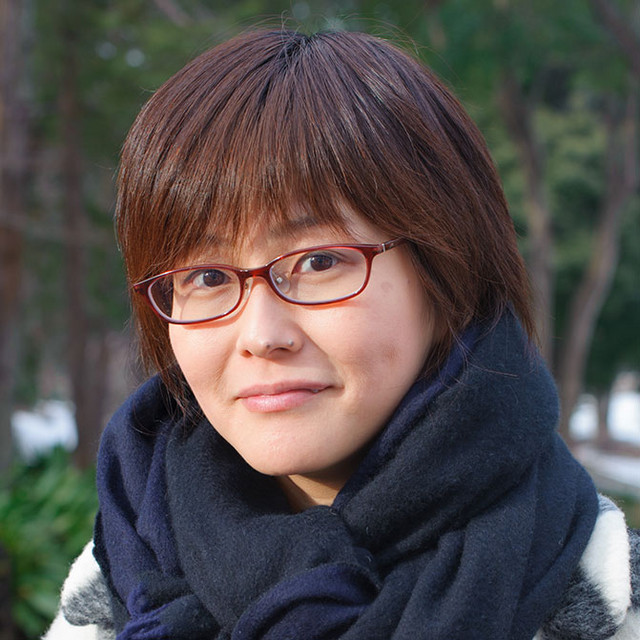 It wouldn't be a surprise if you've never heard of Terumi Nishii, but she is an animator that has touched many famous works over the years. You'll be surprised to find out that multiple anime series and movies share a special bond thanks to her.
Terumi Nishii's first credits in the anime industry were usually found next to Studio Cockpit. After graduating from Osaka College of Design, she started working with Studio Cockpit as an in-betweener, with her first known credit being Revolutionary Girl Utena: The Movie. She was quickly promoted to a key animator position on Pilot Candidate and her career bloomed.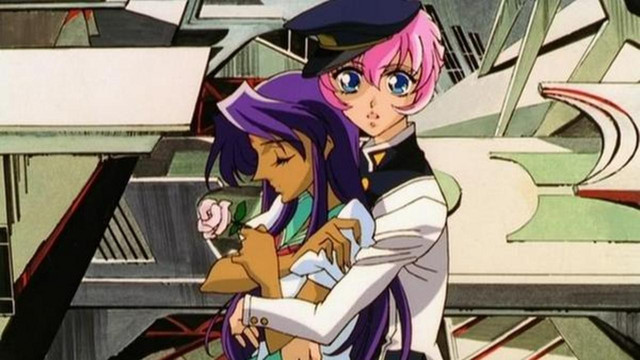 During her time at Studio Cockpit, Nishii racked in credits as a key animator on hit anime like Pokémon 3: The Movie, Angelic Layer, Initial D: Fourth Stage, Love Hina and many more.
After parting ways with Studio Cockpit, Ishii's big break came on Fushigiboshi no Futago Hime, where she was the Chief Animation Director. During production, she was also an animation director and key animator on cult-classic MUSHI-SHI in 2005. She would return to the series nearly a decade later for MUSHI-SHI The Next Passage in the same roles, along with helping an assistant animation director and 2nd key animator for the episodes she wasn't in a main role for.
At the start of her career, Nishii worked closely with Hisashi Kagawa, who took her under his wing alongside Mitsuko Baba. They all worked on Revolutionary Girl Utena: The Movie together and because of this and her love of the Utena franchise (of which she made doujinshi of), Nishii was asked by Kunihiko Ikuhara to create the character designs for Peguindrum.
Since then, Nishi has been the lead character designer and animation director on a number of works. These anime include Servant × Service, Knights of the Zodiac: Saint Seiya, and part 4 of JoJo's Bizarre Adventure: Diamond Is Unbreakable.
You can find her at the following events:
Demonstration with Character Designer Terumi Nishii
Friday August 30 at 1 PM
Animation Director & Character Designer Terumi Nishii Career Perspective
Saturday August 31 at 2:25 PM
Live Demo with Animation Director & Character Designer Terumi Nishii
Sunday September 1 at 11:15 AM
---
Yuzuru Tachikawa and Yoshimichi Kameda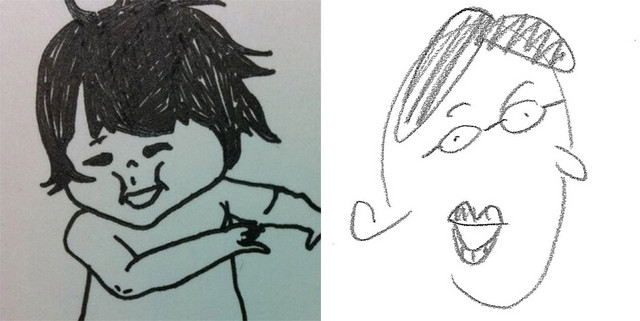 It's hard to talk about Yuzuru Tachikawa and Yoshimichi Kameda separately, as they're a team that has threads of animation that lead back to episode 341 of Bleach. With Tachibana on direction and storyboard, and Kameda on animation, this super sakuga team have worked together on Death Parade, FLIP FLAPPERS, Kill la Kill, and the aforementioned Bleach. Their biggest hit to date though has been the jaw-dropping Mob Psycho 100.
But let's turn back the clock a little and see where they came from, starting with Yuzuru Tachikawa. Tachikawa started out in the anime industry working for Madhouse in 2006. His first credit was for Kiba in setting production. He must have made a good impression because his first directorial credit was for the final episode of the same anime series.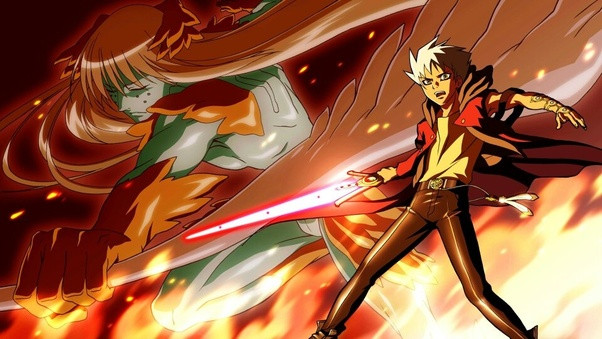 Tachikawa's final credit for Madhouse before moving onto freelancing was for Kobato. where he was an episode director and animation director on three episodes. Whilst freelancing, he was courted by Pierrot to work on Bleach. The first episode he's credited for on the shonen series was the May 2010 episode, "Ichigo Dies! Orihime, the Cry of Sorrow!", the 271st episode of the series, as a storyboarder.
Obviously impressing the producers and directors on the long-running show, Tachikawa got his chance to direct his own episode the very next year, episode 319. Tachikawa's work on Bleach is said to be what got him noticed by the anime industry at large and led to more and more projects.
One of these projects was directing episode 12 of Steins;Gate, a fan favourite episode of the series, along with being a storyboarder for episode 7 of Sword Art Online. But it wasn't until a collaboration between Tachikawa and Madhouse for the Anime Mirai project that Tachikawa would be blasted into the stars. The collaboration turned into the original short anime film Death Billiards in 2013, which morphed into Death Parade in 2015, Tachikawa's directorial debut. He is credited as the original creator, along with storyboarding and being a unit director on the show's banger of an OP.
This industry clout let Tachikawa work on some of the biggest projects of the decade. This included working closely with Shinichiro Watanabe on Terror in Resonance as a storyboarder, episode director, assistant director and many more roles in the hit show. Tachikawa also worked on Yuri!! on ICE, Lupin the Third - The Woman Called Fujiko Mine, One-Punch Man and the biggest Detective Conan film of all time, Detective Conan: Zero the Enforcer.
After being popular within the industry for over a decade, Tachikawa's mainstream popularity came from best-boy series, Mob Psycho 100. Tachikawa worked closely with Kameda to craft one of the most visually appealing series ever created. With Tachikawa on direction, storyboard and overall looking over the series, and Kameda on character design and all the animation roles, together they created a show that goes beyond 100%.
Yoshimichi Kameda, on the other hand, is an animator at heart. After not being accepted for a job at Studio Ghibli as an animator, Kameda went on to a vocational school wanting to study more than just animation and hone his skills. On that front, he failed. At school, he mostly created animations, using cuts from Gainax series as references. His love for the company and the people who started Gainax grew and when Kameda graduated from vocational school, he applied to be an animator at Gainax.
Kameda applied three times to the studio by sending them a giant box of his creations from school. The boxes were returned to Kameda all three times, with the second returned box having a note that read "At this time, we're really sorry…"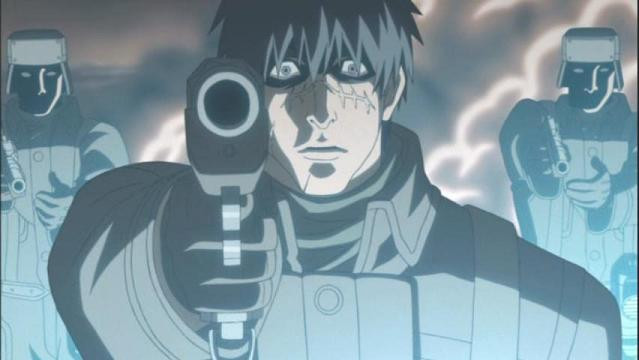 Not being dismayed, Kameda applied for the studio AIC as they worked closely with Gainax as an outsource studio on their projects. This led to his first credits being for video work on Pumpkin Scissors and in-between animation for Ah! My Goddess: Flights of Fancy. During his time working for AIC, Kameda wasn't able to fully flex his animations muscles – even if he did get to work on Gainax's Gurren Lagann – and moonlighted under a pen name.
This pen name let him work as a key animator on Fullmetal Alchemist: Brotherhood, where he caught the keen eye of Bones producers and was asked to freelance at the studio as a key animator. Since then, Kameda has been able to soar through the anime industry. He's moved up the ranks to become a character designer and animation director on projects such as Paroru no Miraijima and Doraemon the Movie: Nobita's Treasure Island, has worked as an action animation director on One-Punch Man, and was even a guest alien designer on Space Dandy Season 2.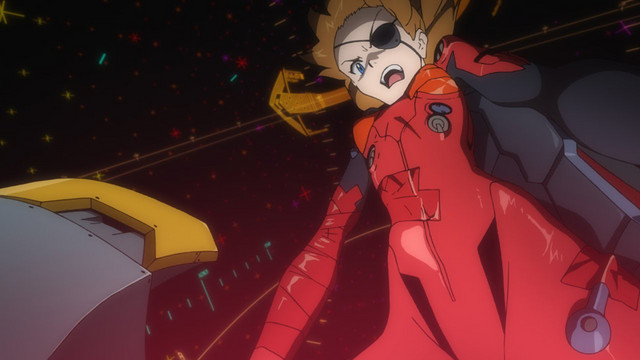 Kameda was finally granted his wish to work with the superstar animators of Gainax Past when he was asked to be a key animator on Hiroyuki Imashi's Kill la Kill at Trigger and Hideaki Anno's Evangelion 3.0 at Khara. I wonder if they remembered his giant box?
You can find both industry legends at the following panels at CRX:
Mob Psycho 100 II OVA Premiere
Saturday August 31 at 4 PM
Mob Psycho 100 Director Yuzuru Tachikawa Career Perspective
Sunday September 1 at 10:30 AM
Mob Psycho 100 Character Designer Yoshimichi Kameda Career Perspective
Sunday September 1 at 12 PM
So, who are you interested to meet this weekend? Let us know down below!
>>> Get your tickets for Crunchyroll Expo now!

------------
Daryl Harding is a Japan Correspondent for Crunchyroll News. He also runs the YouTube channel about Japan stuff called TheDoctorDazza, tweets at @DoctorDazza and posts photo of his travels on Instagram.