Here's more real-world locations where the boys of given jam out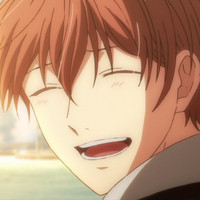 Few anime manage to hit the highs and lows as perfectly as given. And after the last few nerve-wrecking episodes, which included the band's goosebump-inducing first performance, and several long-overdue confessions, it's time to wind down a bit before the show's grand finale this Thursday. And given the nature of this column, that obviously means we need to check out some more beautiful real-life locations of the show. While the first given-centric Anime vs. Real Life installment highlighted important spots like the band's rehearsal studio and the many musical supply shops featured in the show, this article will take a look at all the places Mafuyu seems to hold dear. Take a look!
*All images were taken with GOOGLE STREET VIEW (images I shot myself are marked 'WD')

We'll pick up right where we left off in the last installment. In order to come up with lyrics for the song, Mafuyu needed to confront his past, which prompted him to take a little trip. So he hopped on a train from Machida Station to Fujisawa Station (pictured above).

At Fujisawa Station, he then took the next bus heading to Kamakura. Fujisawa Station might ring a bell for some, since the station was very prominently featured in the fantastic Rascal Does Not Dream of Bunny Girl Senpai.

Mafuyu gets off at Enoden Bus' Kaigan-Dori stop in Kamakura, which is quite an important bus stop for him personally, one he promised himself to always remember.


From there he retraces all the steps from that one fateful day he spent here with Yuki.

The goal of that little stroll through the neighborhood was, of course, Kamakura's Yuigahama Beach, which is a popular date spot. It was here, together with Yuki, that Mafuyu saw the ocean for the first time in his life, one of the many firsts Yuki gave to him. And it was also at this very beach where both of them finally confirmed their relationship.



Things are more complicated back at Machida Station, where Mafuyu has several run-ins with Hiiragi. Machida, which is located in the south-western part of the Tokyo Metropolis, is the show's main setting after all.

The Katase River runs south of Machida.


Just moments before the band's big concert, Mafuyu's guitar strings snapped, but Haruki kept his cool and sent out Ritsuka to get new ones at the shop in front of the station. The shop he meant was the Kurosewa Instruments shop inside the Modi department store vis-à-vis from Machida Station, which was renamed Shirosawa Instruments in the anime.

The short dash from the venue to the instruments shop should've only taken him about 5 minutes.


The Machida Play House is where the magic happens. After a long build-up, Mafuyu was finally able to break free of his past and perform his highly emotional song here, "A Winter Story." I'm sure the live house can count on several new attendees for their next event after that episode.

And as a neat little tidbit, the Twitter fanpage, which the band created in the last episode, actually also exists in real life.



This specific Odakyu Odawara Line railway bridge, which is crossing the Tama River, must be some kind of anime inside joke this season, as it also got shown in this season's Fruits Basket and O Maidens in Your Savage Season.

WD
At the end of the last episode, Mafuyu spontaneously decides to take Ritsuka on a trip to the Red Brick Warehouses in Yokohama's Minato Mirai district. The former customs building has been transformed into a modern shopping complex with lots of fashion boutiques and restaurants. But Mafuyu didn't come here to shop, as the place is known as one of Japan's most popular date spots by the sea after all, and the ocean undoubtedly played a very important role in his relationship with Yuki. But that's in the past now, and as he later reveals to Ritsuka, he's never actually been here, making it another first for him.

WD
Be sure to tune in to given's grand finale this thursday!
Check out Part 1 here: Anime vs. Real Life: Where the Boys of given Jam out in Real Life
What did you think of the show's real-life locations? Let us know in the comments below!

---
Wilhelm is an anime tourist, who loves to search for and uncover the real-world spots he sees in anime. You can talk with him on Twitter @Surwill.
Do you love writing? Do you love anime? If you have an idea for a features story, pitch it to Crunchyroll Features!