Long before Perfect Blue, Satoshi Kon was already showing us the unsettling side of the human mind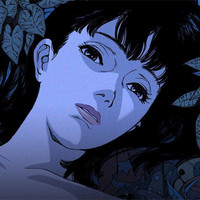 Today, director and visionary Satoshi Kon would have been 55 years-old. Born October 12th 1963 in Hokkaido, Kon studied at Musashino Art University, and later became one of the most respected Japanese film directors of all time. While Kon is most well-known for his film Paprika (inspired by Yasutaka Tsutsui's novel) Kon's early career is just as rich and worthy of reflecting on as his break-out hits. Kon was, without a doubt, a master of depicting the messy inside-outs of psychological trauma and the anxieties of Japanese society. His chosen form, animation, only heightened this sense of unease in an often brutal and unforgiving world. Reflecting on the early works in Kon's animation career, it only becomes more apparent that, regardless of how you might know his work, Kon has proven himself to constantly redefine our notion of the surreal, ourselves, and what anime can be.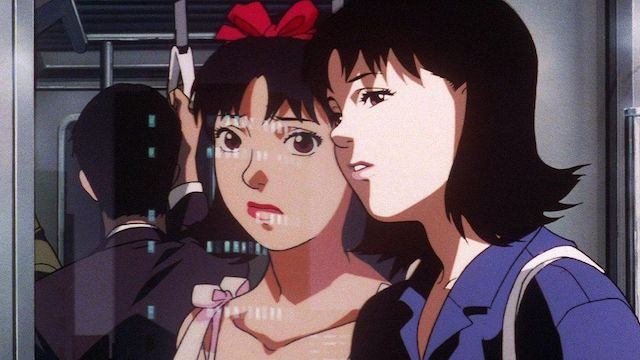 A First Taste of Blood
The early career of Satoshi Kon is, in part, owed to the success of Akira author Katsuhiro Otomo. Otomo began his career in anime in 1987, working on the science-fiction anthology film Neo-Tokyo just before the debut of the 1988 adaptation of Akira. In his book, Satoshi Kon: The Illusionist, critic Andrew Osmand writes that Kon was working under Otomo as an assistant on the Akira manga sometime after the movie. This close association with Otomo's style and stories would later culminate in Kon working as a key animator and art director for the 1991 film Roujin Z, also written by Otomo.
Roujin Z is, on the surface, a film about technology for Japan's growing eldery population superseding its creators. It is tinged with the visual tension, claustrophobia, and strangeness that Kon would capitalize on in his iconic 1997 thriller Perfect Blue. One shot, in particular reminds me of Perfect Blue's pop idol Mima: the student nurse character, Haruko, cleaning floors with a stained glass backdrop. Both young women are intensely dedicated to their careers until some catastrophic and deeply unworldly event strips them of normalcy. However, it isn't Haruko's pysche that acts as the film's catalyst, but rather that of the old man Kijuro, who is bound to a nuclear-powered smart hospital bed. Haunted by the memory of his late wife, Kijuro is somehow able to transform the bed into a walking mecha that adopts her personality and voice. It's already surreal and unnerving, but Kon's unique art direction depicting the urban, yet isolating world Kijuro and Haruko inhabit only enriches the power of Otomo's work.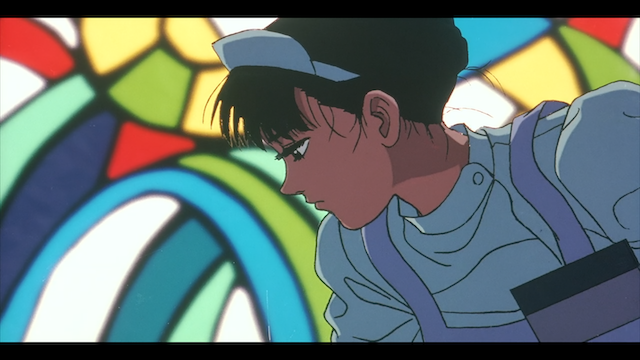 While just a stepping stone into the anime industry, Kon was already proving to have a solid grasp of how art can convey a rich, troubled inner-life. Later seen in Perfect Blue and his television series Paranoia Agent, Kon has always employed a powerful pairing of place and psyche—always emphasizing that our awareness of our surroundings are always at the whim of our minds. This thematic hallmark has always been planted deep at the heart of Kon's most powerful work.
Magnetic Rose and a Promising Future
Back in the '80s and '90s, anime film anthologies were a hotbed of emerging talent. Maybe unsurprisingly, Satoshi Kon's first big break as a writer was in the 1995 anthology Memories, where he produced both scripts, backgrounds, and layouts for the short Magnetic Rose—another science-fiction story based off Katsuhiro Otomo's work. With music by Yoko Kanno, Magnetic Rose is almost like an early Kon-directed episode of Cowboy Bebop (a dream!), accompanied yet again by an unnerving cautionary tale of technology and the human mind.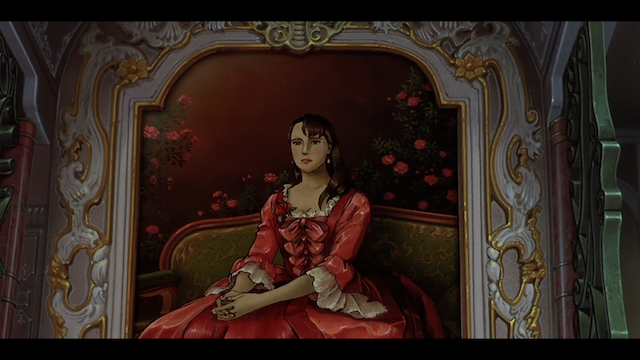 Aboard the space vessel Corona, a crew receives an SOS signal from an unknown source. Two engineers, Heintz and Miguel, discover an abandoned space station on October 12th—Satoshi Kon's birthday. Kon's screenplay is powerful, striking the perfect balance of the fantastic and gruesome reality. Heintz and Miguel are entrapped into a shuttle overrun by a wayward AI, the last guardian of an opera singer named Eva who passed away alone and isolated after her lover's mysterious death. At AI Eva's whim, Heintz and Miguel both fall victim to their own memories and desires, all for the sake of their own grasp of reality before succumbing to the unforgiving void of space. It is far less sympathetic than Perfect Blue or Paprika for its protagonist's emotional shortcomings—in a way, this is Kon at his unpolished best. Magnetic Rose is one of Kon's strongest works, and with its unflinching depiction of the human psyche, it no doubt proves that Kon was pioneering long before his directorial debut.
The House Mima Built
After the success of Memories, Kon launched his directorial career with Perfect Blue, an adaptation of the novel by author Yoshikazu Takeuchi. For the first time, Kon had near total creative control of his films; unlike his previous projects, Perfect Blue's art direction needed to be built from the ground-up. Without the blueprint of a preceding manga or character designs, the story of Mima Kirigoe, a pop idol with a split personality and a near-supernatural stalker, was entirely in his capable hands.
The role of memories in Perfect Blue isn't unlike that of Magnetic Rose or Roujin Z—Mima in her pursuit to seek a new career as an actress, cannot escape her complicated past. Mima's troubled history joins Kon's dark gallery of thematic conflict: man and machine, man and evil opera singing AI, man and weird internet stalker. Kon's characters are always moving forward, either it be Mima running away from her phantom pop idol other, or Paprika herself being chased down a dream hallway. Kon's characters are consistently running away from, if not literally themselves, a surreal entity that is everything they hate or scared of becoming. Kon's second film, Millennium Actress, solidified his talent as a filmmaker and of course, the rest is well-documented history.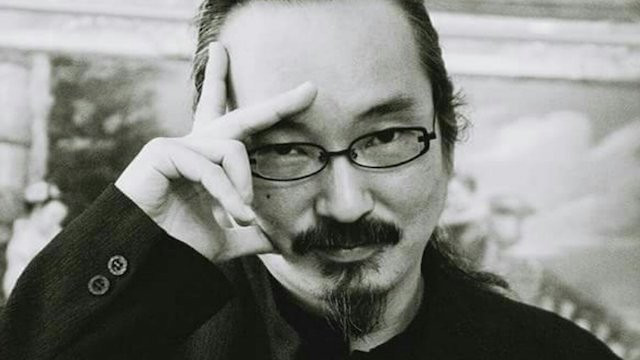 In the year between Magnetic Rose and Perfect Blue's release, Kon wrote the manga Opus, his final work before fully transitioning to animation. While never completed, Opus tells the story of a manga artist who cannot finish his long-running series after his main characters mysteriously becomes sentient and prolongs the final chapter's release. In a way, Opus is an appropriate predecessor to everything Kon's directorial career is: art that reflects the artist himself, the audience second. Life imitates art, in that after passing on August 24th 2010 of pancreatic cancer, Kon never finished his final projects. A month after his death, Kon was honored in TIME, where late film critic Richard Corliss wrote: "In his art, in his life and in his grace in leaving it, Satoshi Kon was a hero, first class."
Today, I hope both old and new fans of Kon's films are able to reflect on his earlier works and appreciate the sensitivity and passion in which he pursued his craft. He was, beyond a talented animator and artist, a man deeply devoted to his colleagues and those who supported his ambitious endeavors. Satoshi Kon will always be in our memories, not only as a director, but as someone who completely transformed our relation to art for the better.
How has Satoshi Kon's work changed your life? Let us know in the comments!
------
Blake Planty is a writer who loves his cat. He likes old mecha anime, computer games, books, and black coffee. His twitter is @_dispossessed. His bylines include Fanbyte, Unwinnable, and more. His newsletter is Boy Toy Box.
Do you love writing? Do you love anime? If you have an idea for a features story, pitch it to Crunchyroll Features!