Looking back at the break-out manga and TV anime that launched Rumiko Takahashi's career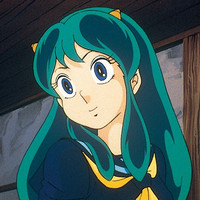 Thirty eight years ago today, the first episode of Urusei Yatsura debuted on Fuji TV, and anime history would never be the same. Based on the breakout hit manga by Rumiko Takahashi, Urusei Yatsura would go on to run for 195 TV episodes, 6 theatrical films, and 12 original animation videos, with the final animated installment to date being released in Japan in 2008.
The story of Lum, the invader girl from beyond the stars, has left an indelible stamp on the world of anime, but many of the younger generation of Western anime fans may wonder why this green-haired oni girl in the tiger-striped bikini has achieved such an iconic status. What makes Urusei Yatsura so special? What gives the series such longevity?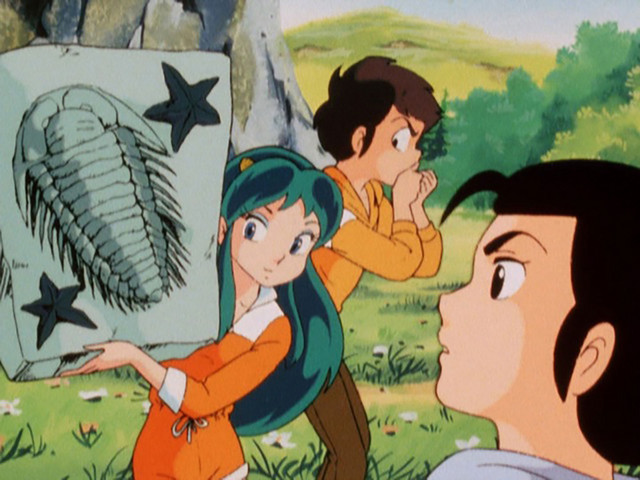 Urusei Yatsura, a pun that translates to "Those Obnoxious Aliens", begins with a humble high school student: Ataru Moroboshi, whose name is another pun meaning "To Be Hit By a Falling Star." Ataru is perhaps the most unlucky human being in the galaxy, and his ill fortune is matched only by his lecherousness, for his one goal in life is to woo as many girls as possible.
A buffoon, a coward, and a creep, Ataru is a terrible protagonist whose complete lack of positive characteristics is overbalanced by an indefatigable pursuit of every remotely attractive woman to cross his path. One day, this would-be Lothario is selected at random to defend the Earth from an armada of alien invaders from Planet Oni by challenging their champion to a match of "oni gokko" (or "tag"), with the fate of humanity resting on the outcome of the game.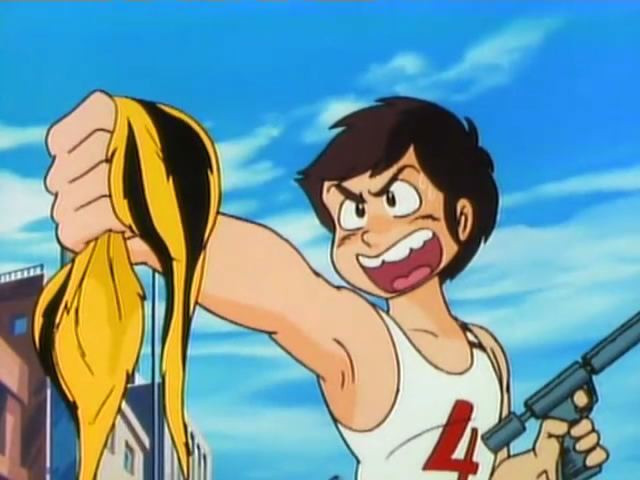 Unfortunately for Ataru, his opponent is Lum Invader, an alien princess and the daughter of the leader of the invasion force. Although she's a scantily-clad beauty with a strange accent - and thus a target for Ataru's lust - Lum is also capable of flying and firing bolts of lightning from her hands. Ataru is completely out-matched, but after his childhood friend and quasi-love interest, Shinobu, offers to marry Ataru if he succeeds in saving the Earth, Ataru resorts to new lows of dirty trickery in order to triumph.
When Ataru finally manages to grab Lum by the horns, he shouts out that he can finally get married, and Lum mistakes his enthusiastic declaration as a marriage proposal. And so Lum moves into the Moroboshi household, bringing her UFO, her friends and relatives, and all sorts of extraterrestrial weirdness along with her. Not wanting to be tied down to just one girl, Ataru constantly tries to ditch his new fiancée and go a-flirting, earning Lum's ire and a barrage of electric shocks for his intended infidelity.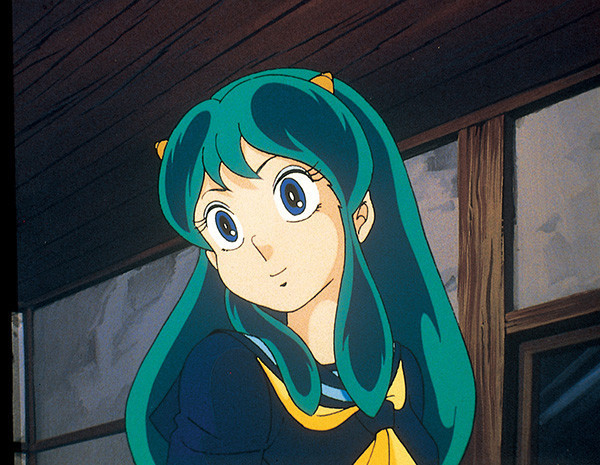 This simple set-up carried Urusei Yatsura for 34 collected manga volumes and 5 years' worth of TV anime episodes, directed first by Mamoru Oshii (Ghost in the Shell) and then by Kazuo Yamazaki, and animated by Studio Pierrot and Studio Deen.
With a combination of crazy characters, science fiction strangeness, copious references to Japanese myths / folktales / urban legends, slapstick comedy, romantic antics, and terrible puns, the series won the hearts of anime fans for generations, to the point where even nearly forty years later, Urusei Yatsura still inspires new merchandise, such as novelty foods, clothing, and life-sized statues of Lum.
Urusei Yatsura is the ur-Takahashi teen romance. The sometimes tender, often antagonistic love / hate relationship between Lum and Ataru serves as the prototype for similar couples in Rumiko Takahashi's other series, such as Ranma and Akane in Ranma 1/2 and Inuyasha and Kagome in Inuyasha. But despite the long shadow that the series casts, younger fans outside of Japan might not know very much about it.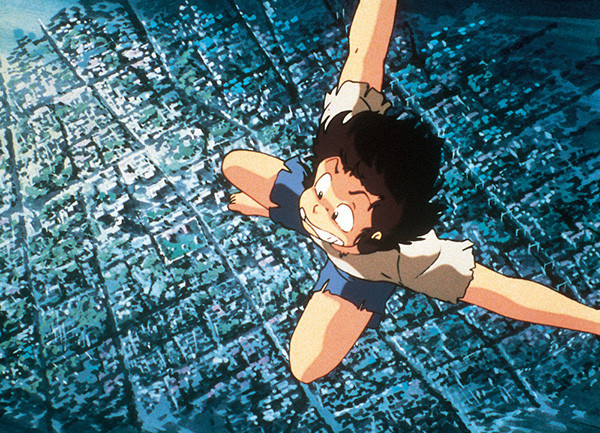 It's mostly a question of access: although North Carolina-based distributors AnimEigo released most of the series on VHS and all of the OAVs (except the 2008 "The Obstacle Course Swim Meet" special), TV episodes, and films (except Urusei Yatsura 2: Beautiful Dreamer) on DVD, their license to the series lapsed in 2011, and the DVDs were only initially available through a special pre-order system, so few fans can claim to own the entire series.
At the time of this writing, the only in-print anime of Urusei Yatsura in the United States is the Discotek Bluray and DVD release of Urusei Yatsura 2: Beautiful Dreamer, which is an outstanding film in its own right, but not really the best introduction to the madness that is Lum and company, if only because a lot of people will be left scratching their heads at the "Decadent Third Reich Cafe" joke, in which Ataru's home room class decides to sponsor a WWII-themed cafe for their school festival, complete with Nazi iconography and a functioning Panzer tank.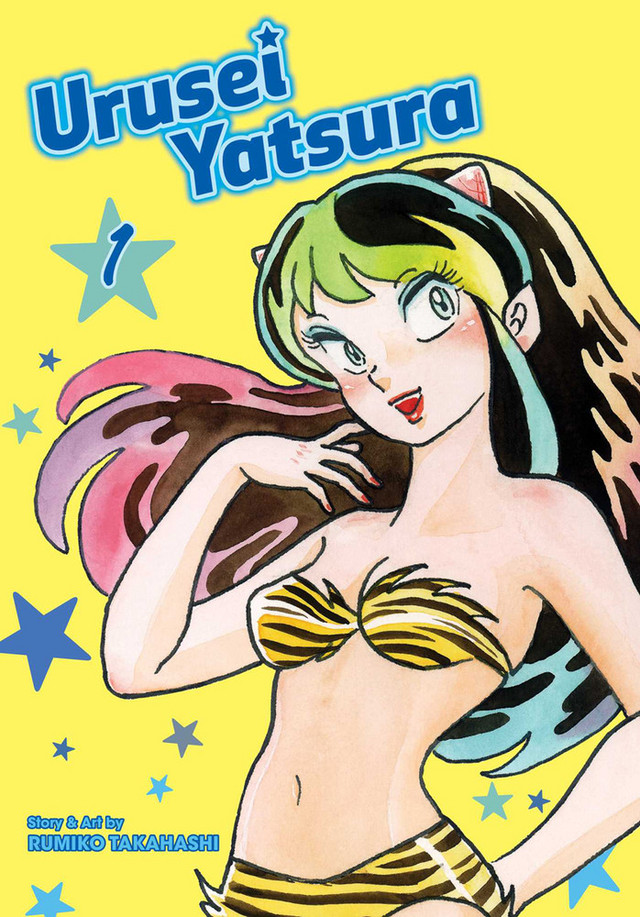 Old-school fans such as myself (I'm two weeks older than the premiere of the series) still hold out hope that someone will decide to rescue the license to Urusei Yatsura, but the series' age combined with a presumably high licensing cost (the series is still popular in Japan) makes that seem like an unlikely investment. For fans with the requisite resources, there's also a Bluray release in Japan.
But for the rest of us who want to get our sci fi romantic comedy fix, Viz Manga is re-releasing a remastered, English language version of Rumiko Takahashi's original Urusei Yatsura manga in omnibus form, so we can wish the series a happy 38th anniversary in our own special way.
Happy birthday, Urusei Yatsura, and thanks for the memories. May you never lose that spark.
Image copyright: (C) Rumiko Takahashi / Shogakukan

---------
Paul Chapman is the host of The Greatest Movie EVER! Podcast and GME! Anime Fun Time.

Do you love writing? Do you love anime? If you have an idea for a features story, pitch it to Crunchyroll Features!