Win 20 Years of Crunchyroll Premium and a One Piece figure to celebrate the 20th anniversary of the anime!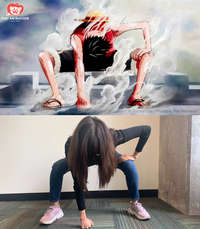 The One Piece anime celebrates its 20th anniversary this Sunday, and here at Crunchyroll, we couldn't be more excited!! We're counting down to October 20th with our favorite moments of each year of the anime and asking you to share yours on social media with the hashtag #OnePiece20. We're giving you the tools to figure out which One Piece villain you would be if you were traversing the Grand Line. We're breaking down the entire 20-year timeline of the One Piece anime with our dude, Tim. But today, we're also starting our One Piece contest where we ask you to pose from the anime!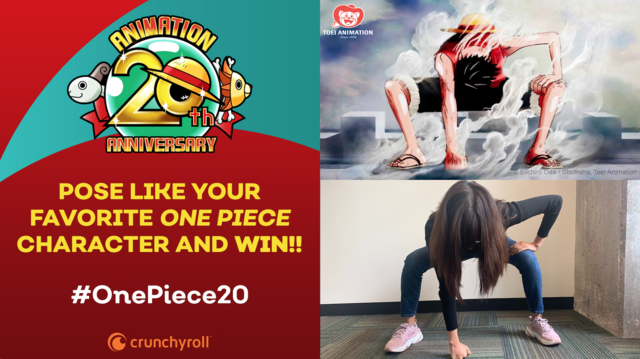 It's simple - just pose like a One Piece character in the anime, post your side-by-side on your Twitter or Instagram using the hashtag #OnePiece20, and you're set! Make sure you're following Crunchyroll's offiical account on whichever platform you post on so that we can contact you if you're a winner ~
The contest is live now through Tuesday, October 22nd at 2:00pm Pacific. Full contest rules and details can be found here.
Each of the three winners will get 20 years of Crunchyroll Premium (to watch the next 20 years of the anime???) as well as one of the below figures:
Portrait Of Pirates ONE PIECE "SA-MAXIMUM" Monkey D. Luffy

Banpresto World Figure Colosseum - Charlotte Katakuri

One Piece Grand Ship Collection GOING-MERRY Memorial Color Version
You can do any pose you'd like from the show - we can't wait to see all your One Piece poses!!