Today marks 20 years of the One Piece anime, and we reveal your favorite moments!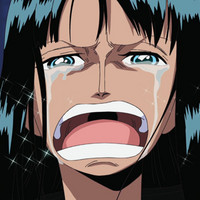 It seems like just yesterday that Luffy and hit the high seas in search of the mysterious One Piece, aiming to become pirate king, and discovering a cast of memorable and amazing characters and enemies along the way. But it wasn't yesterday: it was 20 years ago! Since that fateful day, many of us have literally grown up alongside the Straw Hat crew, memorizing "We Are", laughing at the crew's antics, crying during the dramatic parts, and cheering when we all know Luffy is about to go to that special place and absolutely demolish some dastardly villain's plan. So to celebrate the anniversary of this amazing show, we listed what we thought were some of the greatest moments in One Piece's history, but then we got curious… What were YOUR favorite moments?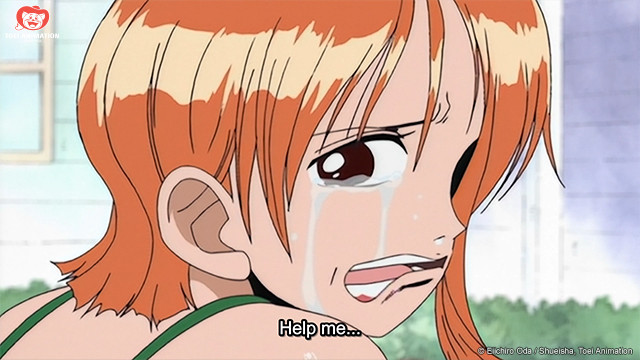 As we posted about the upcoming anniversary on our social media pages, we asked you all to let us know what you thought were your favorite moments! We've collected a bevvy of amazing reply bounties here. So without any further delay, let's see what you all listed as your favorite, most memorable, or otherwise key moments in the 20 years of One Piece!
This right here pic.twitter.com/ssC0MByOVZ

— Invincible Cambot 3 (@JeniusVF1J) October 15, 2019
I think for most people it would be Luffy giving Nami his hat.

But, Zoro turning to Mihawk with his arms wide open is a fantastic contender too... pic.twitter.com/lFdmcToZAW

— ! (@kkywxd) October 10, 2019
This was the moment that still haunts my dreams pic.twitter.com/3bMJgP6Nxb

— Vaerulv (@Vaemonster) October 10, 2019
October 10, 2019
The funeral of the Going Merry. pic.twitter.com/5kWJUoLHzT

— Midnight Devont (@MidnightDevont) October 10, 2019
I'm just getting into it, but the arlong park arc is what made me decide that I really like it. Also Vivi cute pic.twitter.com/eX37ZjNI8U

— Crowe ???? (@Katsunei) October 10, 2019
October 10, 2019
Honestly I knew it was great the moment zoro asked "where's the ship" and luffy pointed at some small shitty looking boat and that indicated to me that I was in for a ride pic.twitter.com/uvqhcQGJF5

— Ozzie (@ShinOfQin) October 10, 2019
Easy pic.twitter.com/RPfUPiEwyT

— Tyler Sharp (@T_Sharp50) October 10, 2019
I want to say Nami asking for Luffy's help at Arlong Park, like so many others...but honestly?

This scene did it. pic.twitter.com/YInrreJLrf

— RebeckyMo (@RebeckyMo) October 10, 2019
October 10, 2019
The walk to frankys house pic.twitter.com/WDneOyPh15

— JC (@JC44945992) October 16, 2019
"This X on our arm is a sign of our friendship!" pic.twitter.com/IHAJLrawZa

— INSERT NAME (@Blanked__Space) October 16, 2019
The moment I saw this in the op I knew ???? #OnePiece20 pic.twitter.com/dUQhsFyF5G

— SMspoopy month???????? (@SM_UPR) October 16, 2019
The fight between Luffy and Usopp

— ????Water Fruits???? (@Water_Fruits) October 16, 2019
it's still Nico Robin's
"I WANT TO LIVE!" moment.
It's just so...heartwrenching to hear her finally say what she truly wants pic.twitter.com/d8K2mT9ftQ

— Koteshima (@thiskoteshima) October 16, 2019
The Alabasta Arc is what got me hooked. I remember watching the 4kids version as a kid. Several years later, looked up the Funimation dub and rewatched the whole series. 10 times over.

— Cuttlebish (@Cuttlebish1) October 16, 2019
By far the best moment for me was punching the celestial dragon on the archipelago. The one and only time I've squealed at an anime haha.

— Jesse (@ThatCoolGuyJess) October 17, 2019
Bros pic.twitter.com/9jGQIJa5KJ

— Annieme (@AnniemeAddict) October 16, 2019
October 16, 2019
I think I was hooked from the very beginning, but the first "WOW" moment was probably Zoro VS Mihawk. It was the promise of a long adventure filled with great opponents, a huge world where Luffy and Zoro were still nothing and no one at the time.

— The Outsider (@YuukoBaka) October 10, 2019
It was around the beginning of Usopp's redemption ep. pic.twitter.com/DlUPurCZbL

— Fudged World (@FudgedWorld) October 10, 2019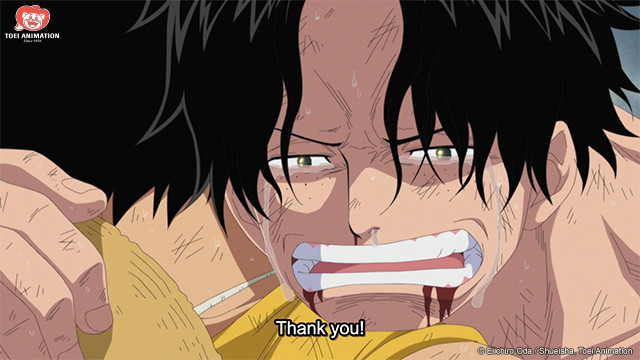 We have to say, you all have some pretty good taste; we don't think there's any scenes you all didn't reply to us with! We hope you've enjoyed taking a look at what other fans selected as their favorite moments, and when One Piece turns 25, or even 30, we'll be sure to be here with more celebrations and see if you all have changed your minds on what you thought was your favorite moment. Until then, keep sailing the Grand Line, and remember to keep your friends close, because the real One Piece is the friends we made along the way!
What's YOUR favorite One Piece moment or memory? Let us know what you think in the comments!

----
Nicole is a features writer and editor for Crunchyroll. Known for punching dudes in Yakuza games on her Twitch channel while professing her love for Majima. She also has a blog, Figuratively Speaking. Follow her on Twitter: @ellyberries
Do you love writing? Do you love anime? If you have an idea for a features story, pitch it to Crunchyroll Features!