We got a chance to talk to Akiyo Nagano about her beloved banana cat's antics!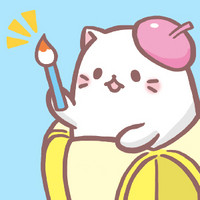 Bananya took the anime world by storm when its anime premiered in 2016; viewers were caught up in the cute, fun antics of Bananya and his pals, coupled with soothing audio and colorful, vibrant designs. Since the anime first aired, Bananya and friends have become international superstars, with merchandise ranging from collectible plushies, various types of toys, and even backpacks sold in superstores in the United States! And now Season 2 of Bananya is here with new friends and new antics, all while making everyone's hearts swoon with how adorable Bananya and his friends are!
We here at Crunchyroll love Bananya (And, if you were at last year's Crunchyroll Expo, you might have even seen the glorious Bananya Pool!), so we were ecstatic when we got a chance to sit down and talk with Akiyo Nagano! Find out which Bananya is her favorite, her reaction to Bananya's popularity, and more!
Hello and thank you for speaking with us today! Could you please introduce yourself?

Akiyo Nagano: My name is Akiyo Nagano, and I'm the creator of Bananya. Other than the visuals and the animation for the anime, I've basically done everything else for Bananya, including the manga and magazines.

You started off as a character illustrator before designing Bananya. What was that like?

Akiyo Nagano: It wasn't character designer, per say, but I was more of a designer where Bananya came forth as an idea within the company I was working for, which I primarily worked on stationary. I would design art for pencils and erasers that would go as part of a stationary set, and Bananya was the first sort of individual character that I've made.

Bananya sure is cute! How did you come up with the idea for that character? Are cats your favorite animal and are bananas your favorite fruit?

Akiyo Nagano: Of course I love bananas and cats! Cats themselves are incredibly popular in Japan, especially cat-based characters, so when I was submitting artwork for what kind of concept character I wanted to design, I thought of something based on cats.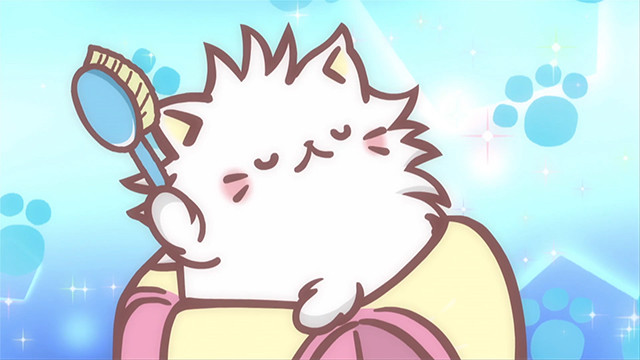 What was your reaction to the Bananya anime being produced?

Akiyo Nagano: Actually, I didn't even think it would even become an anime. My boss basically said "Hey, just for fun, why don't we draw a promotional visual as if it were to become an anime?", and, without me knowing, he took that to a bunch of different animation studios and got the approval for it! So at the end of year party, it got announced that the Bananya anime was going to be made, and everyone at the office was so surprised, including me!

What surprised you the most about Bananya's popularity?

Akiyo Nagano: The biggest thing surprising me, of course, was the audience; in Japan, the target audience for Bananya (anime, manga and magazine included) are grade schoolers and under, so to come an event like this and seeing older men wearing Bananya t-shirts and hats is not only surprising, but it's really heartwarming for me! When I posted about it on social media and shared with my friends, they were surprised and happy that it is well-received with all ages.

Did you happen to see that amazing pool with all the Bananya plushies?

Akiyo Nagano: Yes, I was very surprised! When I heard about it, I thought it was like a basket with some Bananyas or something smaller, but to see such a huge pool of the Bananya plushies, I was like "Oh, I have to take a picture right away! I have to post this on Instagram!"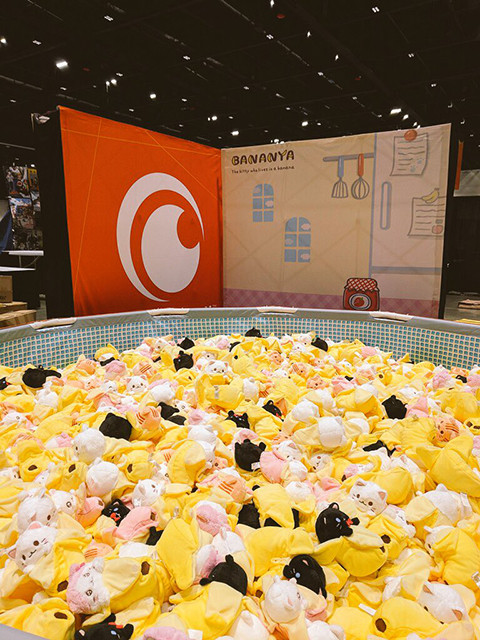 One of the best parts about Bananya and his friends are their simple but unique personalities. How did you develop them?

Akiyo Nagano: So, actually, Bananya's different characters started off with me drawing a bunch of different sketches based on Bananya and I showed them to my boss, and basically he picked out the best ones, and then based on those, I developed the individual personalities based on how they were drawn.

You're still working on Bananya; what's next for him and his friends?

Akiyo Nagano: The manga is still ongoing in Japan, and as I drew out different parts of the manga, ultimately, it ends up being pretty last minute, where I come up with a new idea of a new skit or episode of Bananya, but definitely in the future, I'd love to show off more of their family, more characters and more fun episodes that they end up in!

The English version of Bananya has a fun and unique narrator in Mike Toole. Did you have a chance to meet and work with him for the English adaptation?

Akiyo Nagano: Mike approached us to say that they wanted to dub the English version; that instance was the very first time I've heard of him, but he was so passionate about bringing the joy of Bananya to more people overseas with the English dub. That was the first time I've heard about the English dub, and his passion was so great about Bananya, but we also knew that he could convey the feelings of the narration in the same way, so we were very happy to see that he was involved in this project.

Which of all the Bananya characters is your favorite one and why?

Akiyo Nagano: Of course, I can't pick a favorite out of all the Bananyas; they're all my children in a sense, since I created them! But my favorite one to draw is definitely Bananyako, because her fluffy fur is really fun for me to draw.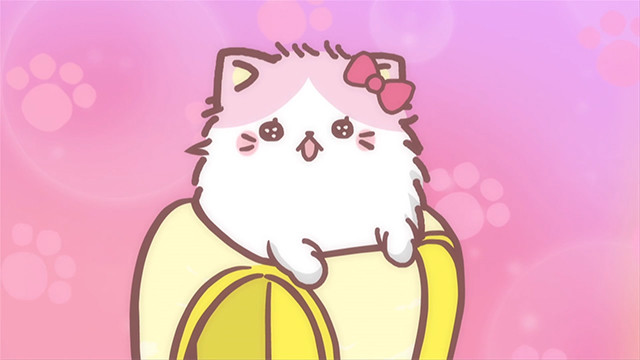 Thank you for answering our questions! Is there anything you'd like to tell your fans before you go?

Akiyo Nagano: Thank you so much for having me at such an event, and to get to meet all my fun is such a great experience! I'm just really thankful to be here! Please continue supporting Bananya and go ahead follow us on our social media sites (Twitter / Instagram), where we'll be constantly updating those and we'll be uploading more pictures and information for you all.
---
Thanks again to Nagano-san for sitting down with us at Crunchyroll Expo! We hope that as Bananya's adventures continue and more and more people find out their love for banana cats (or cat bananas?), that we can meet up with Nagano-san again in the future. Don't forget to follow Bananya's Twitter and Instagram for more adorable updates!
Which Bananya is YOUR favorite? Let us know in the comments!
Haven't watched Bananya yet? What are you waiting for?
➡️ Watch Bananya now on Crunchyroll! ⬅️
----
Nicole is a features writer and editor for Crunchyroll. Known for punching dudes in Yakuza games on her Twitch channel while professing her love for Majima. She also has a blog, Figuratively Speaking. Follow her on Twitter: @ellyberries
Do you love writing? Do you love anime? If you have an idea for a features story, pitch it to Crunchyroll Features!