Which servant's armpits does Aoi Yuki love and which one does Rumi Okubo wants to sit on her? Also, announcements!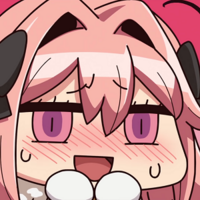 The Fate/Grand Order USA Tour 2019 came to a close in front of hundreds of fans Saturday, concluding the four-stop tour at its final destination: Anime NYC. Donned in cardboard hats resembling the massively popular game's mascot character Fou, fans were joined by English Fate/Grand Order Producer Albert Kao as well as special guests Aoi Yuki and Rumi Okubo, who voice several of the game's characters, for a celebration of Fate Grand/Order complete with big announcements and a rather revealing Q&A, to say the least!
The guests were each "summoned" on stage as their heroic spirits from the game. Rumi Okubo was introduced as the voice of Astolfo and Elizabeth Bathory's many different incarnations. Aoi Yuki followed and was introduced as the voice behind Shuten Doji and the many incarnations of Okita Soji. Okubo greeted everyone and said that despite it being her first time in New York, she already felt like a New Yorker. Yuki stated she was happy to be in New York because she's a fan of the New York Rangers hockey team, and that despite it being her first time in New York, "I already feel like a Ranger."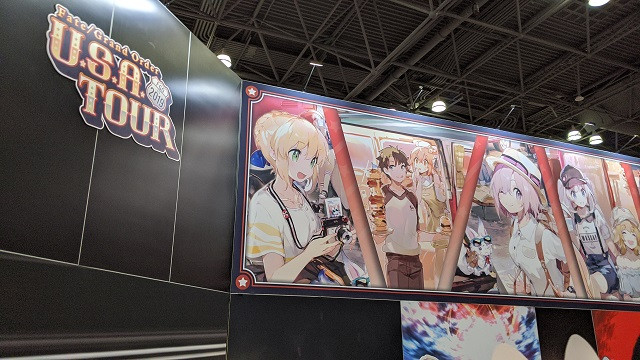 Kao led the Q&A by asking if they'd had a chance to sight-see yet. Okubo had seen a few attractions, while Yuki hadn't had a chance yet. She added that she wanted to go to the Metropolitan museum "where all the catalysts of the servants are," and Okubo agreed.
While they hadn't had much time to spend across the city, they had been on the convention floor checking out everyone's F/GO cosplays. Okubo revealed she had been seeking out all the Astolfo and Elizabeth cosplayers and taking their pictures "without telling them I voice [the characters]." Yuki said she had taken pictures of an Okita and a "very beautiful Jeanne Alter," causing Okubo to exclaim that she wasn't one of her characters.
The subject was directed to the F/GO USA Tour booth set up in the Exhibitor's Hall and the various features they set up for fans to interact with, including a replica of Kintoki's bike from the game. Kao said that when planning the tour they had considered incorporating some features from the Japanese F/GO festivals, but ultimately decided to build entirely new things specially for the American audience. When asked if they'd interacted with the booth at all, Yuki said that because her character Shuten has "a very deep relationship with Kintoki," as soon as she saw his bike she "immediately knew" she had to ride it.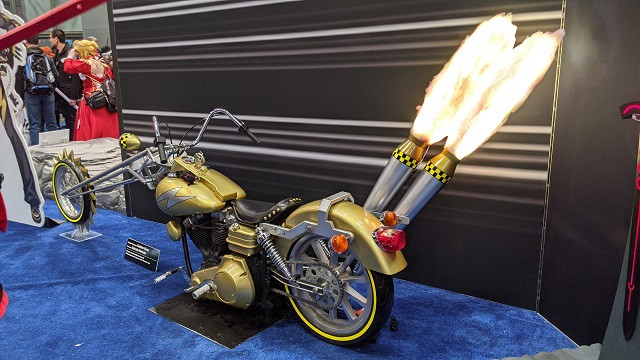 It was pointed out that on one of the large Shuten Douji images featured at the booth Yuki had taken the time to specifically autograph her thigh. Yuki sheepishly admitted that she wasn't sure where to sign at first and the most lit up area of the picture happened to be her thigh.
A trailer was shown for the recent Seven Duels of Swordmasters event, and the two were asked what memorable things they remembered from it, since they both actively play F/GO in addition to their voice contributions. Okubo said that the Hidden True Name system stood out the most to her. Yuki noted that "not a lot of good things happen" in the Japanese history version of the events, so seeing them retold the way they were in F/GO left her "excited and warm-hearted."
Okubo added that she's sure a lot of players were surprised by the ending and that she hopes the story being set around so many Japanese servants sparked some interest in learning Japanese history.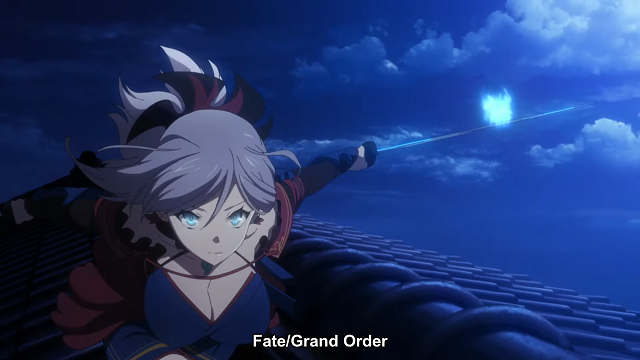 The question of when Muramasa will be released as a servant is brought up ― a question that's become a bit of an in-joke among fans for some time now. Yuki replies that she honestly doesn't know. "Every time I meet [the developers] I ask the same question, but they never tell us... I'm sure one of these days Muramasa will come out... Until then continue to support F/GO please."
Kao then introduces the audience to the current Christmas-themed event: the Little Santa Alter, a rerun of last year's Christmas event wherein users can gain Jeanne d'Arc (Alter Santa Lily) as a limited servant (a name everyone on stage inevitably struggled to say correctly). When asked what their memories of the event were, Yuki admitted that she's a relatively newer player and missed the event's Japanese run.
What stuck out the most to Okubo was the ascension material being a Gilles de Rai doll, which she wishes would be made and sold as merchandise. She also really liked the prize roulette system and would like to see it in more events. Unfortunately, she said, "when I asked our staff why we don't do that, they kind of looked at me with forlorn, sad eyes, so I'll never ask that question again."
They all joked that those were the eyes of a gacha player. "A servant will definitely come to you [if] you continue to roll the gacha," Yuki went on to say. "That's what gacha is all about." Both actresses offered some emotional support to a very dejected-looking Kao.
The topic then shifts to the different characters Okubo plays; Kao asks how she distinguishes between all the different versions of Elizabeth Bathory she voices. Okubo admitted that most of them are pretty similar so she doesn't change things up at all before adding "The problem is the mechas... when I first received the description, I read it and thought, 'Mech? Mecha? Seriously?!" For Mecha Eli-Chan she decided to go with a somewhat more childish performance than usual.
With the topic of the limited Christmas in mind, she added that she was first surprised to find out how many people missed out on Caster Elizabeth for one of the Halloween-themed events, which taught her the importance of playing the events. Yuki agreed, saying she never realized the regret she'd have as a new player who only owns Astolfo and base Elizabeth and has already missed out on getting Okubo's other characters. Okubo jokingly asks the developers to give her some Elizabeths. On the side, Yuki adds that her Astolfo and Elizabeth are NP-level 5 and begins petting a tiny Astolfo plush that Okubo had brought on stage with her, causing Okubo to start shouting "Ah, ah, thank you. Thank you. That feels good," in her Astolfo voice.
It only got weirder from there!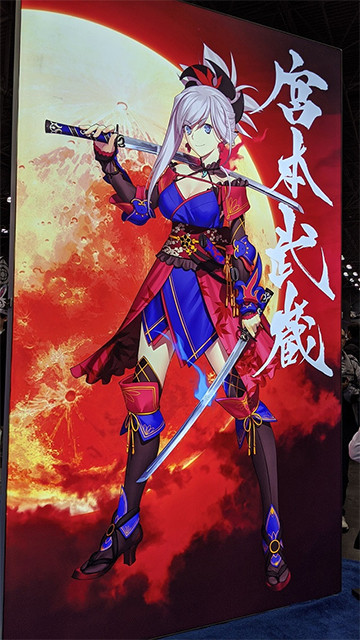 Kao asks Okubo about her process creating the voice for Astolfo, but she interrupts herself while answering to start making more suggestive Astolfo noises as Yuki continues to pet the plush. Regaining her composure, she answers, "He's cute, and he's a boy, but... He doesn't care about being cool or boyish. He doesn't care about gender that much. That's what I had in mind when I voiced Astolfo." Kao then asks what she had in mind when voicing him in the spinoff gag anime Learning With Manga! F/GO, to which her voice trails off in a simple "Ehhhh…" before moving on.
When asked about how her performance differed between F/GO and the Fate/Apocrypha anime, Okubo said that for Apocrypha she "started from scratch again" and looked inside herself to channel her own cute and masculine sides. "Honestly, it was very hard for me." Yuki said she originally watched Apocrypha because Karna, her favorite servant, was in it, "but then watching Astolfo in it I thought, 'Wow, he's cool.'"
The conversation moved to Yuki's role as Okita Souji and what she had to keep in mind for her performance. According to her, the staff had made it apparent that there needs to be a differentiation between her coolness in battle and her loving side when interacting with her master. "It was very easy to built the character based off that."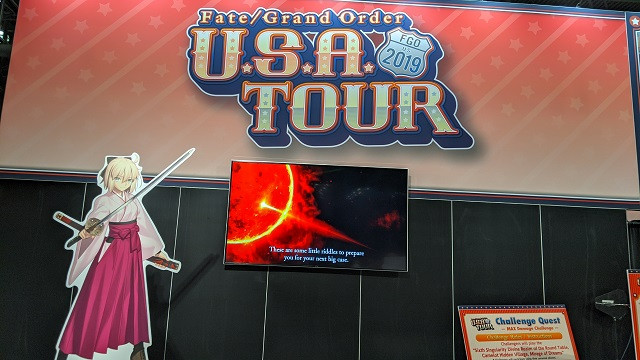 Okubo then made some suggestive comments about Okita generating and sucking up Critical Stars that the translator thought best not to translate entirely.
Kao pointed out that Okita was first introduced in the GUDAGUDA Honnouji event which is known for its fast-paced, comedic dialogue. Yuki noted that she had been told to play it rhythmically "in a staccato."
When it came to voicing the role of Shuten Doji, Yuki said "I kept in mind [that] she's small but sexy. She's not big, but she has the sweet-scented musical voice I wanted to convey when voicing her." Okubo admitted that when she uses Shuten in her party she honestly gets "really excited" and tries to get her damaged so she can hear those voice lines. Kao said he had never thought about playing the game that way, to which Okubo replied, "Don't you do that with Gilgamesh? I thought you liked Gilgamesh."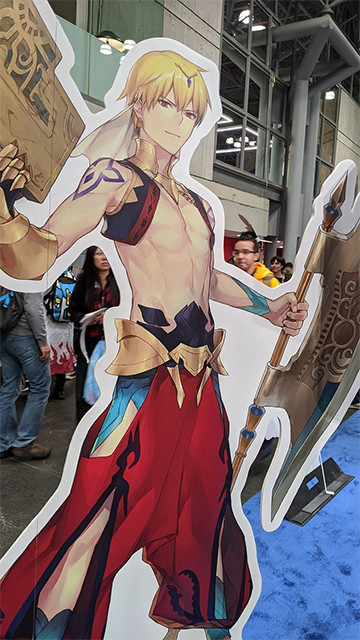 The conversation then devolves (or evolves, depending on how you look at it) into a rapidfire Gilgamesh thirst-fest:
"I like it when his hair is down."
"His bangs are awesome."
"So awesome."
"Caster Gilgamesh in Babylonia, you have to love him," Okubo says at some point.
"Caster Gilgamesh is one of the characters you definitely want to have as a boss. As your work boss," Yuki adds.
"I want to offer my services to him," Okubo replies. The entire crowd erupts in laughter, and Okubo attempt to clarify with "That's spending money, right? That's what it means," and Kao to ask what the panel's supposed to be about again.
Yuki reminds the panel they were talking about Shuten Doji and finishes answering the original question by pointing out that even as a native Japanese speaker, learning to speak with a Kyoto dialect for Shuten was so challenging that she required special training for it.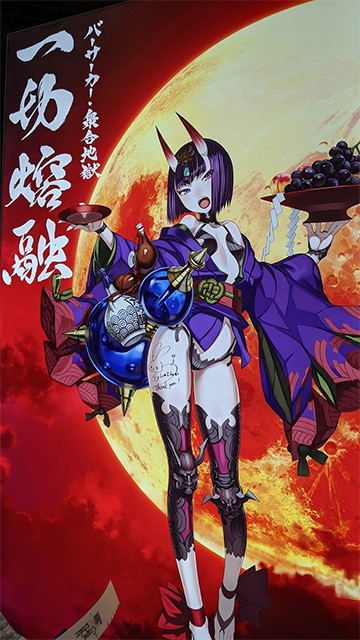 Kao then says he was given info that they're both in a LINE group with a few other F/GO voice actors called "FGOtaku" and asks what kind of things they talk about there, opening up a whole new can of worms.
Yuki asks, "Can I really say that?" to which Okubo responds, "Honestly, there's a lot of conversations that shouldn't be recorded or archived."
"I love Karna, so when my love for Karna is at its full peak, FGOtaku is where I go to let out all my passion for Karna," Yuki admits.
"Every time she prefaces her chat with 'This is unbelievable!' we're like 'Oh no, not again,'" Okubo jokes. "Then whenever we open it we go 'Oh that's pretty cute,' so that's how those conversations go."
"That kind of banter happens with every favorite servant in the LINE chat group."
"Especially when new costumes or Saint Graph images come out of our favs. We all get excited," Okubo confessed. "I look at the backsides of the servants. I personally love to look at the hands of men."
"This has kind of gotten sexual. We should probably stop."
Kao says he always thought he was the crazy one, to which Yuki and Okubo both reply "Same, same."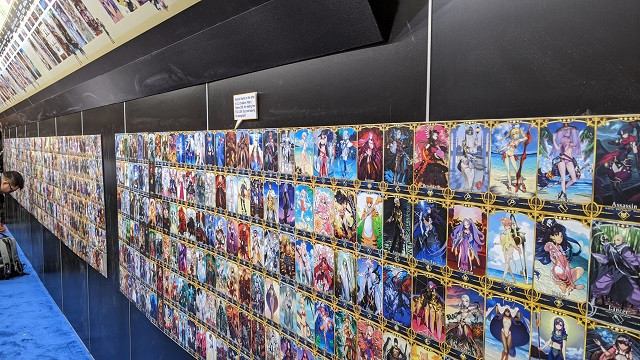 Trying to get back on topic, he asks which Noble Phantasm in the game is their favorite. Yuki says that her favorite would have to be Ruler Jeanne's because of how helpful it is, and that as long as you have Merlin and Ruler Jeanne you can pretty much go endlessly during turns. "Any time there's a battle I can't beat, my lineup would be Mash, Jeanne, Ruler Jeanne, and Merlin. You can easily go 70 turns with that. My maximum is 158 turns."
Okubo answers that her favorite right now is Mecha Eli-Chan's because of how hard it hits, and that her other favorite is Paul Bunyan's "because it's fast." Yuki adds that on that note she likes Arash's Noble Phantasm and the two perform it together. Okubo says that his voice actor told her to actually try playing with him to hear his victory lines. Yuki says that she likes how cute Paul Bunyan is, but that Arashi has nice muscles. "I like the underarm. I like the armpits."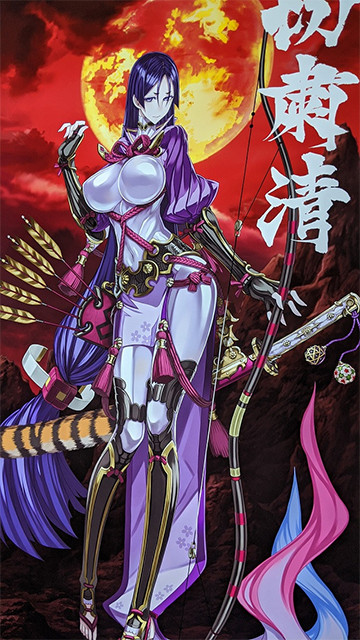 Bracing himself for what would inevitably come next, Kao had one final question for them, "Who's your favorite servant?"
Keeping it short and easy, Yuki simply shouted "Karna!" Okubo retorted, "You like Karna because you love Karna. I like Gilgamesh, but what I actually want to do is just watch him from afar. Trying to become friends with him is probably super hard. If you do, you'll probably be really stressed out."
Yuki said that if she could summon a servant in real life it would be Karna so she could make him her husband. Okubo said she's simply a fan of Gilgamesh's, but if she could really go out with a servant it'd be Archer Emiya. Yuki asked if the question had changed to which servant do you want as a boyfriend, then said for her Robin Hood would be good for her because he takes care of people and she needs to be taken care of.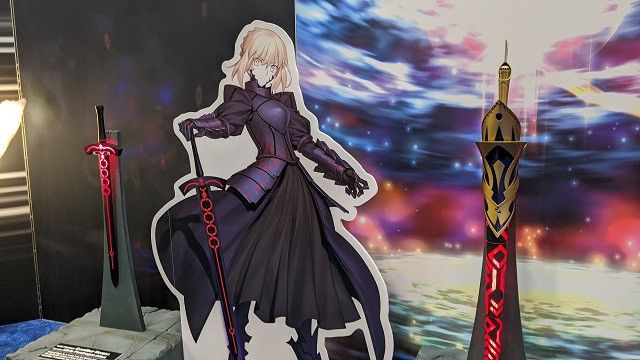 She then asked Okubo to explain in her words why she'd choose Emiya, to which she replied that he takes good care of his friends, he's a good cook, and he'll scold you when he needs to.
"By the way," she added, "If Gilgamesh was here I wanna be his chair. Please sit on me."
With the somewhat risque Q&A out of the way, it was finally time for announcements, beginning with details of this year's Fate/Grand Order Thanksgiving Special running from November 20th until December 1st. In addition to seven days of extra login bonuses, the event will feature limited time missions, ½ AP cost for all daily quests, daily pickup summons, and a new Spiritron Dress for Astolfo.
A trailer was then shown announcing that Pseudosingularity IV: Heretical Salem would be coming soon to F/GO and be the final chapter of Arc 1.5.
It was also announced that Noble Phantasm subtitles would be released in a same-day update across all versions, and that to celebrate the conclusion of the Fate/Grand Order USA Tour all English F/GO players would be receiving 30 Saint Quartz.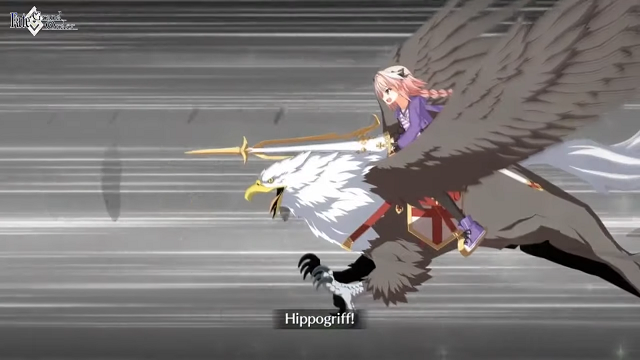 As the panel came to a close, both actresses offered their final words of thanks to the audience.
"Thank you all for coming again," Okubo led. "I was supposed to be here as a voice actress guest, but for some reason I decided to talk about being Gilgamesh's chair. I hope when you leave this panel you forget about all that… Seeing everyone enjoying F/GO makes me happy as a voice actress and a player... Thank you all again for coming."
"Thank you all for coming," Yuki added graciously. "Seeing all these American masters, I saw everyone was kind and warm-hearted. I learned that today and was very happy... The love of my life, Karna, the singularity he shines most in is five in America. I know that because he shines there America the country is my holy site. I'd like to come to America to see and meet everyone again. Thank you all for coming."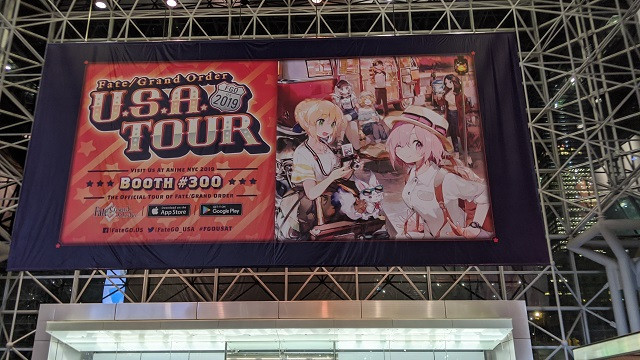 Are you excited for the upcoming Fate/Grand Order events? Do you want Gilgamesh to use you as a chair and sit on you too? Let us know in the comments below!

-----
Danni Wilmoth is a Features writer for Crunchyroll and co-host of the video game podcast

Indiecent

. You can find more words from her on Twitter

@NanamisEgg

.
Do you love writing? Do you love anime? If you have an idea for a features story,

pitch it

to Crunchyroll Features!