Check out these real-world locations of After School Dice Club!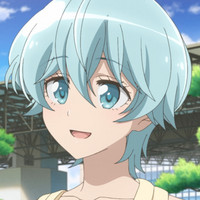 It's all about the laid-back tabletop gaming anime After School Dice Club in this edition of Anime vs. Real Life! Seeing so many German board games getting highlighted in the anime has been quite entertaining for me as a German native speaker, since I grew up with a couple of these. However, we won't be looking at all the real board games featured in the show here (that could be an entirely different article in itself after all), but as always, we'll be taking a look at the show's surprisingly good-looking real-world locations instead. Real-life location-heavy shows have been few and far between this fall, so it's great that at least After School Dice Club has been dishing out plenty of Kyoto and Kanazawa locations for me to track down. So without any further ado, let's get to it!
*Images were taken with GOOGLE STREET VIEW (photos I shot myself are marked 'WD')
Kyoto is After School Dice Club's main setting, and the show has been putting Japan's picturesque old capital to good use. In the first episode, Aya and Miki get sidetracked and end up exploring some of Kyoto's lesser known tourist attractions, one of them being the Keage Incline in the picture above. Located in the east of Kyoto, the 582 meter long slope with disused cargo railroad tracks is perfect for a leisurely stroll, and has become a very popular cherry blossom viewing spot in the spring, where they usually bloom from late March to early April. This hasn't been the first time the scenic photo spot has appeared in an anime, as it's already been in Sound! Euphonium as well.
Not too far off is the Spiral Brick Tunnel (Keage Tunnel) with it's twisted brick pattern, behind which you'll find a couple of quaint temples and shrines, as well as the famous Nanzenji Temple.
The former Gosho Water Pumping Facility is located at the end of the Keage Incline.
WD
Even though Miki has been living in Kyoto for some time now, it was also her first time to visit the large brick aqueduct that passes through the Nanzenji Temple grounds, which was built during the Meiji Period, and was used to transport water and goods from the nearby Lake Biwa to Kyoto. You might recognize the aqueduct from a little show called K-On!
This little bus stop is right next to the entrance of the Kyoto City Zoo. Unfortunately, Miki and Aya didn't have time to head inside and stop by the tanuki enclosure to pay Yasaburo a visit. You guessed it, the zoo was also featured in The Eccentric Family 2.
The lovely Gion Tatsumi Bridge is one of the most charming places in Kyoto's famous historic geisha district of Gion, and has become even more popular after being featured in the movie Memoirs of a Geisha.
The Awata Shrine seems to be student council vice-chair Ren's go-to shrine.
Kyoto is chock-full of shrines and temples, so it shouldn't be too big of a surprise that there are plenty of them in the anime as well. Another one being the Kyoto Ebisu Shrine, which was built in 1202, and is one of Japan's three major shrines dedicated to Ebisu, one of the Seven Gods of Fortune.
This is also the shrine where Miki meets Aya's older sister for the first time.
In episode three, the girls meet up for a gaming session in front of the Nakagyo Post Office. Aya seems to be living close by after all.
The broad Shijo Street runs through the center of Kyoto's commercial district and has been featured in more anime than I can count.
And after seeing all of these faithfully recreated tourist spots, you have got to wonder whether or not the show's Saikoro Club, where Midori works part time, also exists? The answer is yes, it does! The place is also a board game café in real life, fittingly called Café Meeple. However, it does look quite a bit smaller in real life.
WD
But Kyoto is not all that After School Dice Club has to offer. In the show's fifth episode, the girls head on a quick trip to Kanazawa, the capital of Ishikawa Prefecture, during their summer holidays. Much like Kyoto, Kanazawa still has most of its original cultural and historical attractions to boasts. The distinctive Drum Gate outside of Kanazawa Station on the other hand, is one of the city's most recent landmarks, and has already appeared in other anime such as Rascal Does Not Dream of Bunny Girl Senpai.
WD
WD
The famous Omicho fresh food market is also where Minko from Hanasaku Iroha goes to shop for ingredients.
Kanazawa's Oyama Shrine is known for its unusual european-style gate, which was designed by a Dutch architect.
The girls are on their way to the Nomura Samurai House in this image, which is located in the Nagamachi Samurai District.
Kanazawa is also known for its three very well-preserved chaya (teahouse) districts, which can take you right back to the Edo Period, thanks to the district's cobbled streets that run between the iconic wooden houses. The girls are exploring the Higashi Chaya District here.
And finally, a trip to Kanazawa just wouldn't be complete without a visit to the city's main attraction, the Kenrokuen Garden. The spacious Japanese landscape garden is part of Japan's exclusive 'three most beautiful landscape gardens' club (together with Okayama's Korakuen Garden and Mito's Kairakuen Garden), and generally considered to be the most beautiful out of the bunch. And as someone who has already been to all three of them, I can definitely approve of that.
Have you ever been to Kyoto or Kanazawa? Share your experiences in the comments below!

---
Wilhelm is an anime tourist, who loves to search for and uncover the real-world spots he sees in anime. You can talk with him on Twitter @Surwill or on Instagram wilhelm_donko.
Do you love writing? Do you love anime? If you have an idea for a features story, pitch it to Crunchyroll Features!