With the recent release of Banana Blitz HD, we got a chance to chat with the game's director Masao Shirosaki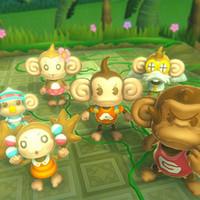 SEGA games has had a pretty stellar past few years, capping off the decade with multiple blockbuster releases of the Yakuza franchise, Sonic games, and recently the release of the first Monkey Ball game in nearly 13 years. One of the key figures behind this revival is Masao Shirosaki, whose work on numerous Yakuza games, the recent spin-off Judgment, and the director and producer of Super Monkey Ball Blitz. We were given the chance to interview Shirosaki-san about the recent revival of Monkey Ball, why Yakuza has become so popular in the West, and what he thinks a Yakuza crossover with Monkey Ball would be like!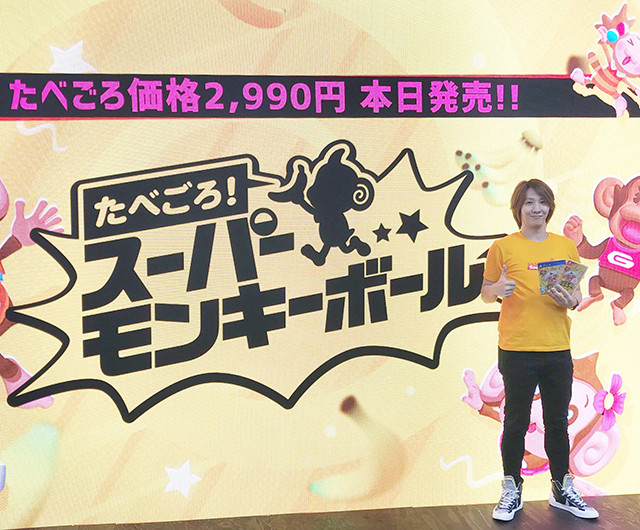 Thank you for taking the time to speak with us! Could you please introduce yourself for our readers?
Hello, everyone. I'm Masao Shirosaki from SEGA games. I'm the director and producer of Super Monkey Ball Banana Blitz HD. I've been a part of the Yakuza series, Kurohyo series, Let's Make a Soccer Team! series, and the chief planner for the more recent title, Judgment.
Outside of video games I love movies, sneakers, hamburgers, baseball, and boxing.
What drew you to want to work on Super Monkey Ball: Banana Blitz HD? Were you a big fan of the series beforehand?
The Monkey Ball series is a very important IP for our studio, and though there had been talks of a remaster, the project struggled to launch as we couldn't gather the right team of people. However, after Judgment's development came to a wrap, some of the staff members and I became available. I volunteered and the project officially began.
I had the opportunity to help out with testing for the PlayStation Vita title, and recall thinking how cute, yet challenging and fun Monkey Ball was. I also remember wanting to one day be a part of creating a Monkey Ball title and including stages that I create, so when this opportunity came around, I was thrilled.
Why revisit Banana Blitz for this update? Was there something special about this game that the team decided to work on? It's been 13 years since it's initial release!
When considering how to bring Super Monkey Ball to modern platforms with the limited time and budget we had, Super Monkey Ball: Banana Blitz was the most reasonable option.
13 years ago was before I joined SEGA; I'm really grateful for the fans who still support the Monkey Ball series after all these years, and who motivate me to create only the best for them. And of course, I am aware that the most favored titles are the first two games. If there is enough support for Banana Blitz HD, this will open up doors for remaking the first two games or even a whole new title to the series. But for now, I'd be happy if everyone has fun playing Banana Blitz HD.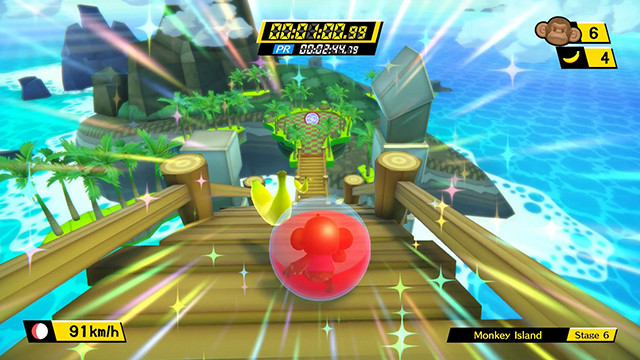 Do you have any fond memories of playing older Monkey Ball games, or a favorite?
I'd have to say 1 and 2. I started playing them again to get ideas for Banana Blitz HD, and at first, I was doing terribly, but before long I found myself sucked into playing! (laughs)
These two titles are well-made games with excellently designed levels that made me forget that I was playing them for work reasons. The aforementioned PlayStation Vita title is also memorable as I helped out with its testing.
One of the magical things about the Monkey Ball games is that you can play them so many different ways: you can focus on speed, collecting bananas, and finding secrets or shortcuts. Do you have a particular way you enjoy playing them?
I love looking for shortcuts! That being said, I often never make it across and end up falling off the edges... (laughs) When I was younger, I enjoyed discovering secrets and glitches in games. I even bought books that listed them for various games which I would then test out.
As such, I wanted to include secrets in games that I create, and Banana Blitz HD was no exception. I hope players enjoy looking for them all.
You've worked on many of the Yakuza games; I have to say, I'm a huge fan of the series! What do you think is the reason it's become so popular?
The Yakuza series is one with very Japanese elements to it. I believe that because these games were developed with the Japanese audience in mind, they provided a fresh experience that many of the overseas players have come to love.
I believe the charm of anything lies in providing an experience that can only be provided by that medium—the Yakuza series does that, which is why it's so popular. The same can be said about the Monkey Ball series. I believe that because it provides a uniquely fun experience only found here, many people continue to adore it.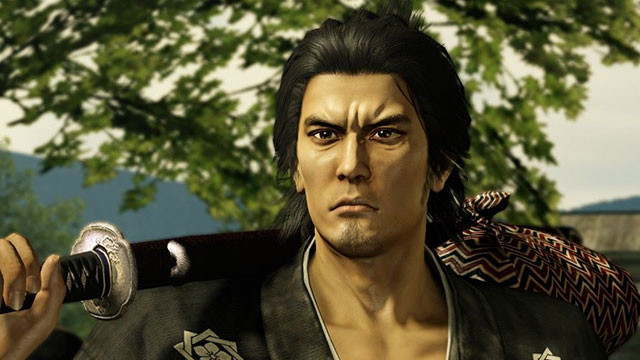 Do you have a favorite Yakuza title?
The first game I was a part of developing was Ryu Ga Gotoku Kenzan, which was quite memorable. I remember how new everything seemed to me as a first-time developer, and I'll never forget the first time I saw my ideas come to life on screen.
I also remember seeing my name on the credits for the first time and thinking to myself, "I'm an actual game creator now."
There's always been a connection between the Monkey Ball games and the Yakuza games; Toshihiro Nagoshi-san worked on the original games before starting the Yakuza series. Do you see any similarities between them?
I believe at the core, both titles strive to provide a fun experience for the players. Our games are created after coming up with how to best provide a fun experience for the players.
Though created from this idea, the Yakuza series and Monkey Ball series are uniquely different. However, both are series that have taken on Nagoshi-san's vision, so we strive daily to make its games fun and enjoyable.
Who is your favorite Monkey Ball monkey, and who is your favorite Yakuza character? Mine are MeeMee and Majima!
My favorite is Baby. I find it too cute how Baby crawls around while the others actually run around! (laughs)
As for the Yakuza series, I'd have to go with Kazuma Kiryu. My favorite quote by him is "I just felt like swinging the bat around today. And you guys get to be the curveballs," as he pointed the bat at a group of thugs.
I also like Tatsuya Ukyo, the protagonist from the Kurohyo series. He may be young and rough around the edges, but he has an unwavering will which I find admirable.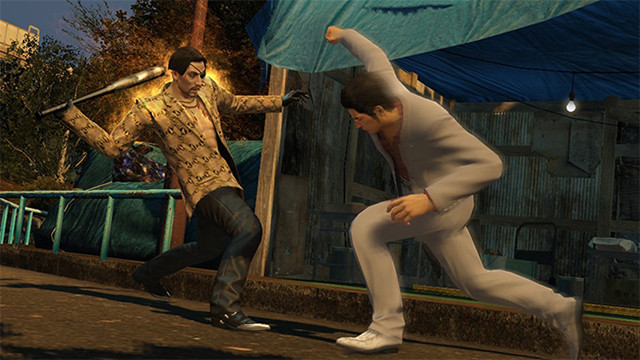 If you were to put the Yakuza characters into a Monkey Ball style game, how do you think they would play?
Sonic the Hedgehog appears in Banana Blitz HD, and his supersonic speed was fitting for the game. But Yakuza characters in a Monkey Ball game... This is a difficult question! (laughs)
The Yakuza series has characters like Kiryu and Majima who all have unique strengths. That said, I feel that there'd be a big divide in skill between them and AiAi and friends. For example, Majima may be able to come back once after falling off the edge, or Kiryu may knock away enemies in his path. They'd be storming through the stages powerfully! (laughs)
However, if there's an opportunity to create an all-new Monkey Ball title, I wouldn't mind featuring Kiryu or Majima as guest characters.
Now that you've completed Super Monkey Ball: Banana Blitz HD, are there any new projects on the horizon for you, or games you'd like to try working on? If you can tell us, of course!
We're currently in the process of quickly bringing Banana Blitz HD to Steam. As for my next project, I have many ideas in mind but my hope is to create a new Monkey Ball title.
Other than that—and this is my personal goal—I like adventure games like Uncharted or Tomb Raider, so I hope to create a game of this genre one day.
Is there anything you'd else you'd like to share with our readers before we wrap up?
I'd like to thank our Monkey Ball fans for patiently waiting for this title's release. It may be a remaster, but it's still an addition to the Monkey Ball franchise nonetheless. I hope our players play this game to its fullest extent. I've also had the opportunity to read the reactions on Twitter. There are so many thoughts and opinions, but these all fuel the staff's motivation for the next project. As such, we welcome any feedback regarding Monkey Ball via any medium.
We look forward to creating a fun future for this series with all of our players!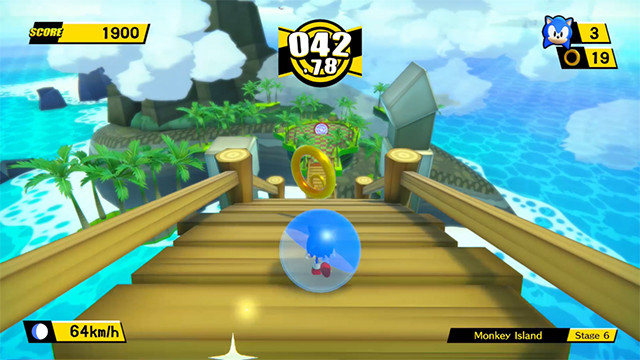 We want to close by saying thank you again to Masao Shirosaki for taking the time to talk to us after the release of his latest game, and we can't wait to see what he and the folks at SEGA come up with next. As we move into a new decade, it seems like SEGA is on the rise with some fantastic titles, and with amazing directors like Shirosaki-san at the helm, we can only imagine what's next!
Are you a long-time Monkey Ball fan? Who do you think should guest star in the next Monkey Ball game? Let us know in the comments!
----
Nicole is a features writer and editor for Crunchyroll. Known for punching dudes in Yakuza games on her Twitch channel while professing her love for Majima. She also has a blog, Figuratively Speaking. Follow her on Twitter: @ellyberries
Do you love writing? Do you love anime? If you have an idea for a features story, pitch it to Crunchyroll Features!