From Demon Slayer to AnoHana, the figures on display were breathtaking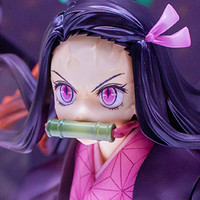 Mega Hobby Expo – a figure showcase run by figure maker Megahouse – held its 2019 expo at UDX (think A-RISE's school in Love Live! School Idol Project) in Akihabara on November 29. We sent our Japan Correspondent, Daryl Harding, down there to snap images of all the newest and coolest figures that'll be coming in 2020!
---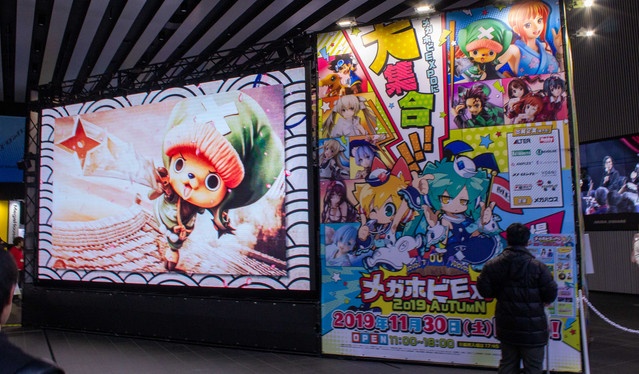 Mega Hobby Expo is the younger sibling to the huge Wonder Festival that I covered in August. The event is smaller in scale, in a tinier space, and is free to get into, unlike its larger sibling. Held at UDX in Akihabara, just above the Gundam Cafe and close to Akihabara Station, this is the perfect place to hold a figure event, especially as you could go into the shops in the next street and pre-order the figures on show. It's my first time at Mega Hobby Expo, and I wasn't sure what to expect but was pleasantly impressed by the quaint showing from Megahouse and other figure makers in Japan.
But enough but the area around Mega Hobby Expo, let's look at some of the new (and some cool, older) figures that were on display!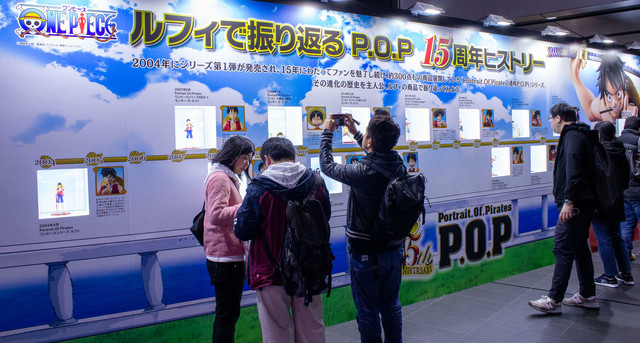 The first display I saw when I walked in was a history of One Piece figures. On display were Luffy figures ranging from 2004 to a figure being released in June 2020, including a female Luffy figure!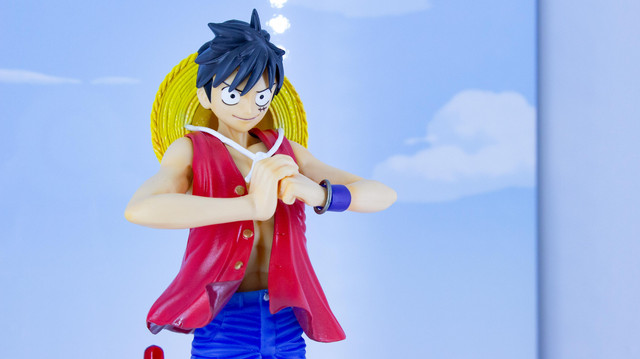 2004 Luffy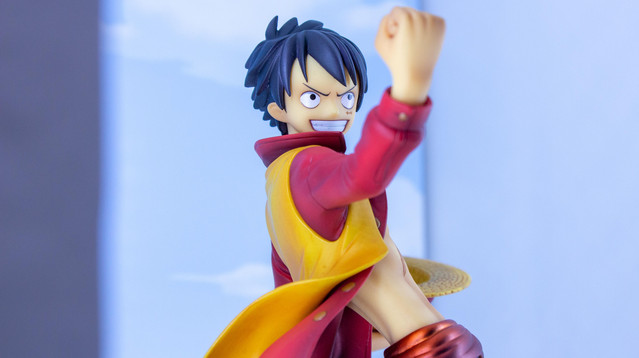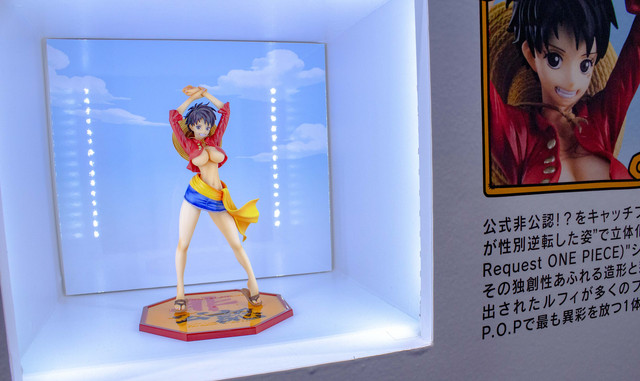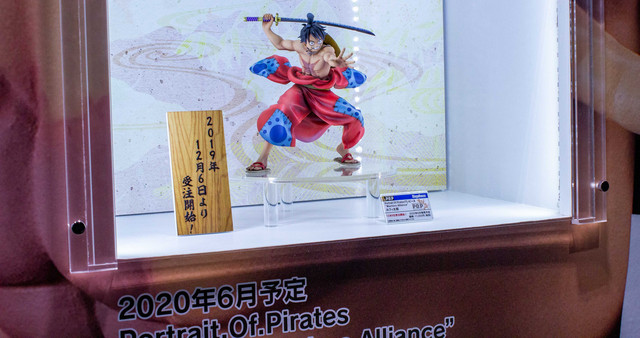 2020 Luffy
Some of the One Piece figures were also shrunk down to a smaller size alongside Dragon Ball Super figures for a tiny line of highly detailed figures that have a cheaper price point than they're full-sized counterparts.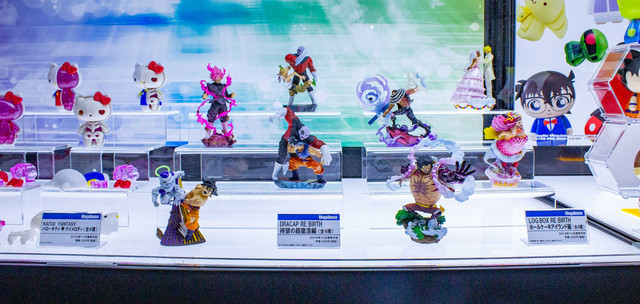 There were a few series that had a bunch of figures coming out from all of the companies seen all over the show floor. The biggest series was the smash-hit TV anime series (and best selling manga series of the year), Demon Slayer: Kimetsu no Yaiba.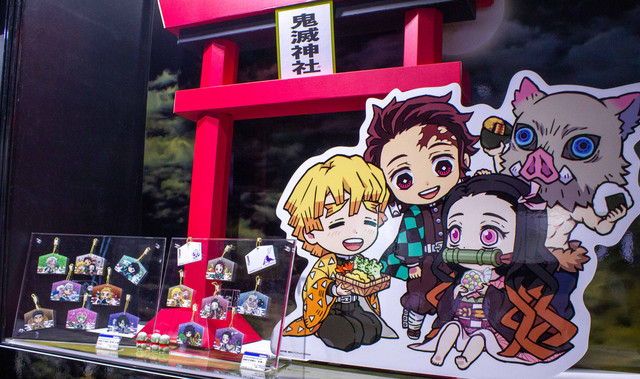 With the hype of the upcoming film in everyone's mind, I'm not surprised to see the series represented all over, including this prototype of a figure of Giyu Tomioka in a fighting stance.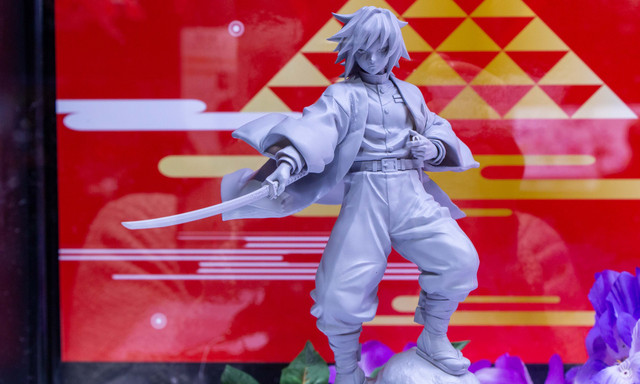 I was able to see for myself how cute the small Inosuke palm-sized figure was after reporting about it earlier this week. Next to him was the Nezuko figure who, in my opinion, was much cuter. I know, I know, controversial opinion…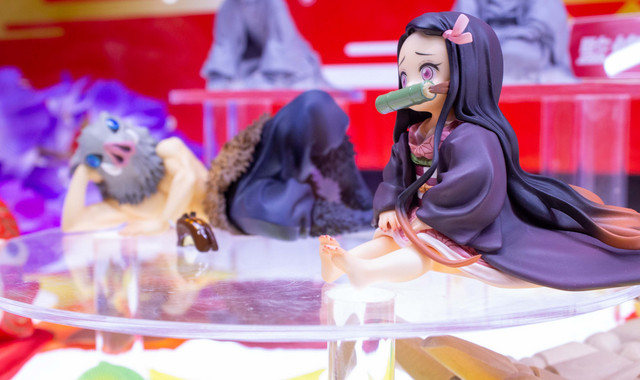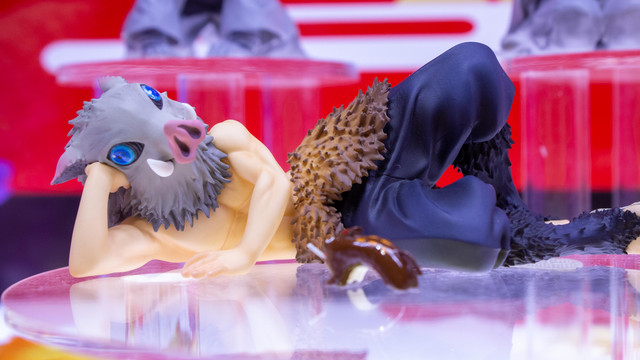 What was interesting was that behind them were prototypes of palm-sized versions of Zenitsu and Tanjiro! Collecting the entire set means you get the whole team, in the palm of your hand! Both of them seem to be releasing sometime in 2020, so look out for them!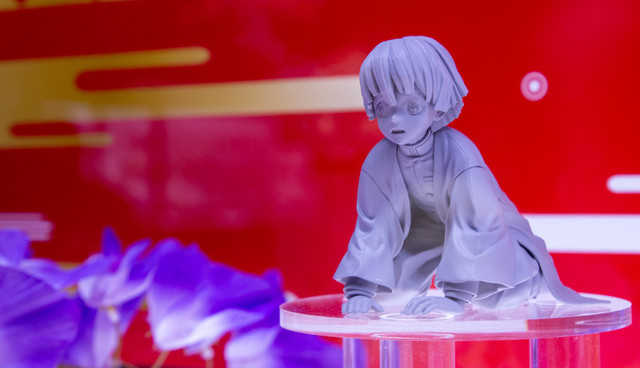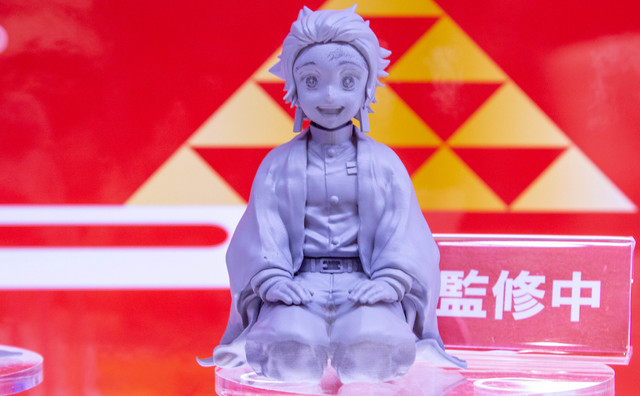 Zenitsu and Inosuke are also getting there own ChimiMega Buddy Figure versions that come in a set of 2. As you can see behind them, Tanjiro and Nezuko already have their own painted versions, but the new set of the two lovable characters will be out sometime in 2020 and will be painted of course.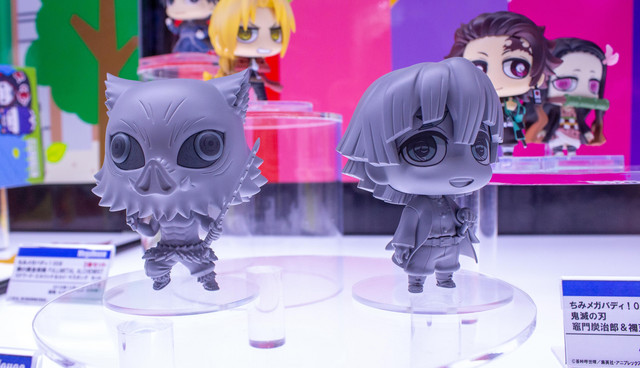 Tanjiro, Nezuko, and Zenitsu are also getting their own action-based figures from the ARTFX J line from Kotobukiya.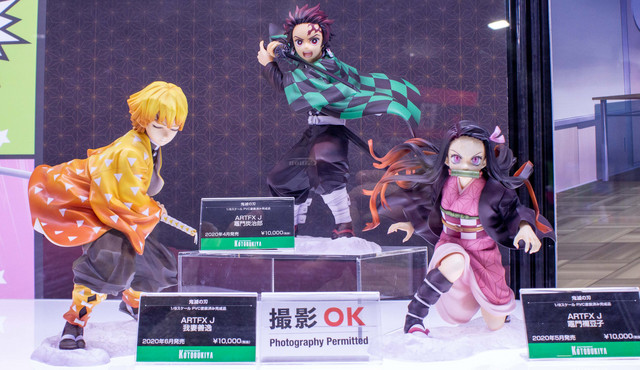 All three of them look great. Looking closely at them, the details on their hair and clothes are high quality, as is the pose the sculptor chose. I especially love the veins in Nezuko's head. So subtle, but makes the figure stand out. The figures come out every month from April and can be pre-ordered at the Crunchyroll Store, starting with Tanjiro, then Nezuko in May, and finally Zenitsu in June.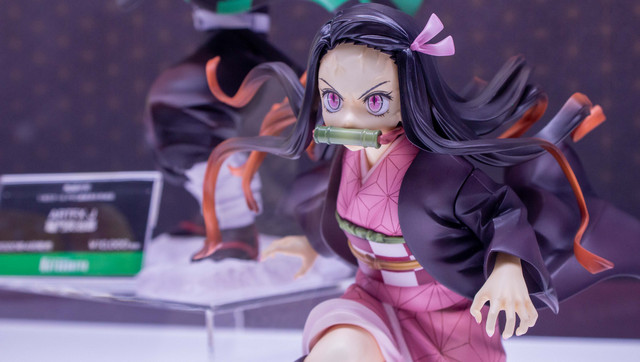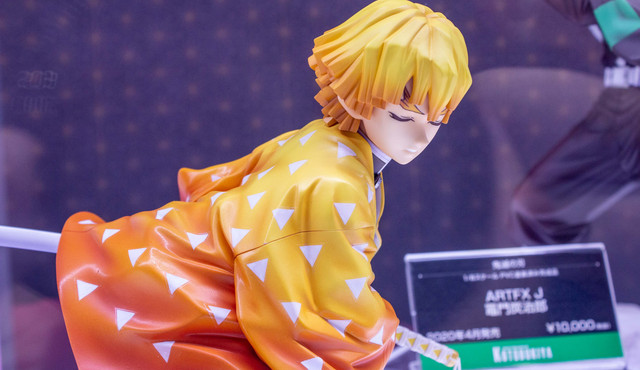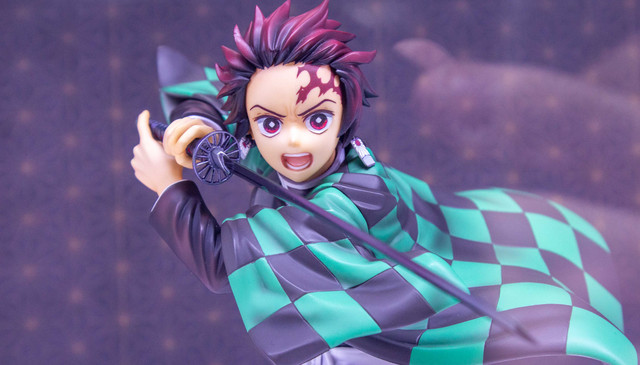 Aniplex has its own versions of the trio in their area, with Tanjiro in a water breathing pose, Nezuko looking adorable, and Zenitsu, looking scared. Tanjiro is already out in Japan and pre-orderable through the Crunchyroll Store for a June 2020 release, with the other two being released on December 22, just in time for Christmas!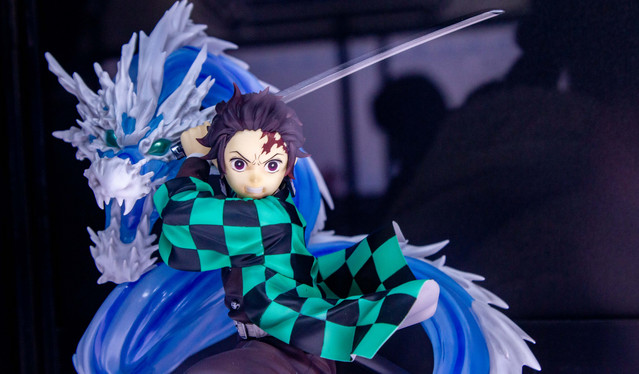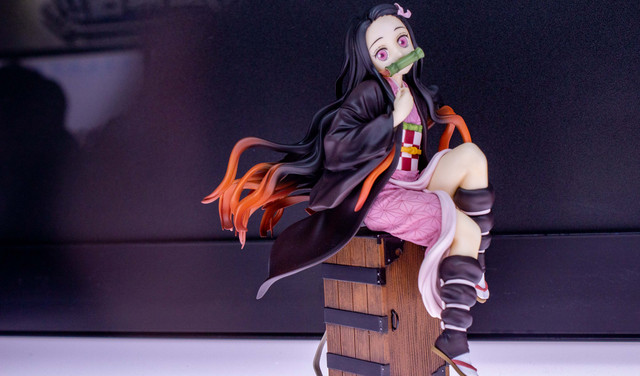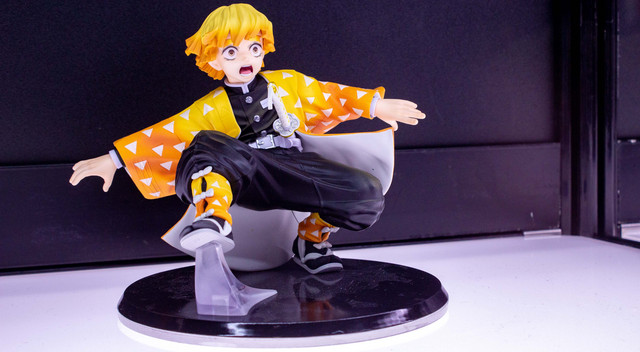 In March, the 2nd volume of Demon Slayer keychains are being released. MegaHouse displayed the entire collection, making me want to spend all my money getting every single one because they're all perfect.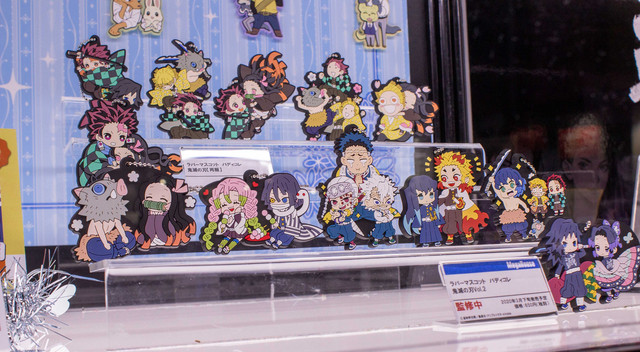 The final piece of Demon Slayer merch found at Mega Hobby was these soft, stress ball-like, heads. I don't know much I'd like squeezing Nezuko if I'm annoyed, but they make for a great bento stuffer!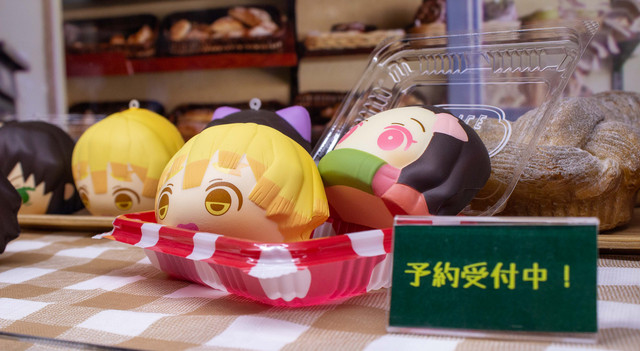 Speaking about Christmas, this figure of Kurisu and Mayuri from Steins;Gate makes me wish I could go for a Kurisu-mas party at the Future Gadget Lab. Both of the figures were adorable, even with Huke's eyes recreated.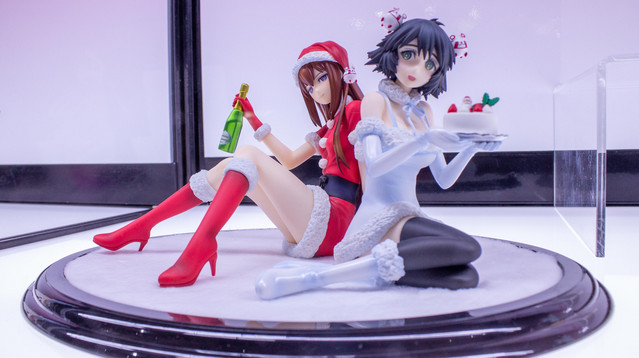 Just in time of the holidays was this set up of Shonen Jump characters in both Autumn and Winter setups—not that Tokyo really got much of autumn this year. Personally, the cutest part of the display is Gintoki from Gintama in his little Santa hat!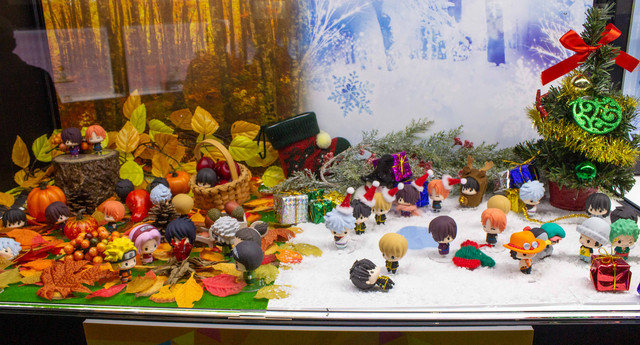 Keeping with the Shonen Jump theme, Bleach was out in full force at the Expo with a new figure of Tier Harribel that has been decided—release date undecided—and an older Hiyori Sarugaki from Alpha x Omega for reference.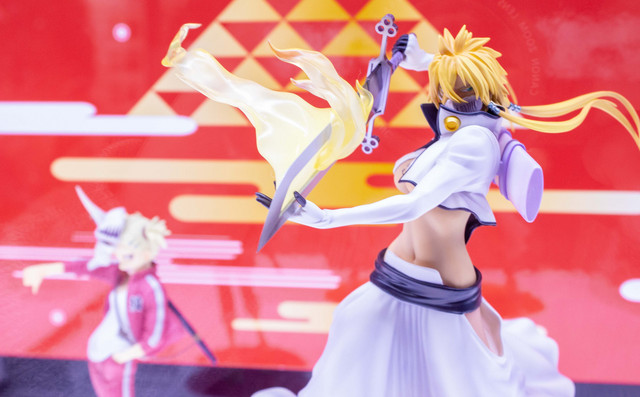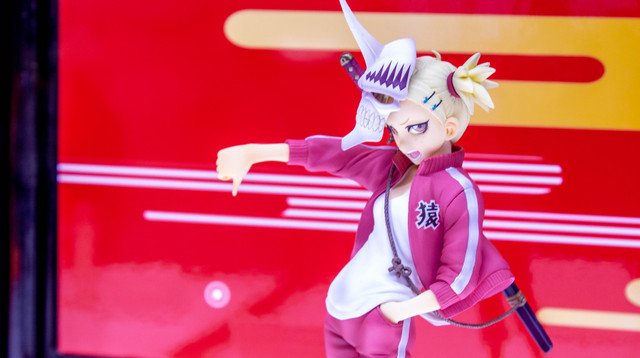 Announced during the show was a new figure for Grimjaw from MegaHouse. The below image is of the prototype of the final figure, without any paint. It's scheduled to be released sometime in 2020.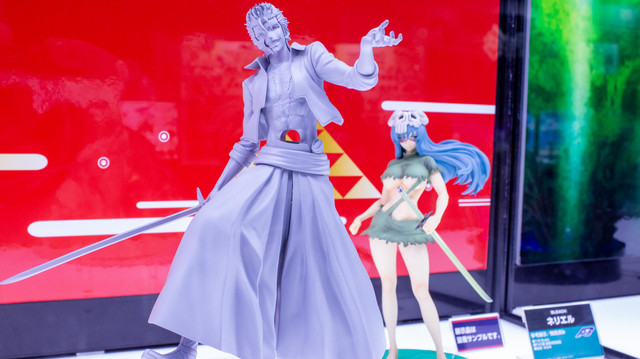 One of the best displays was the Nyaruto display. While all the figures have been announced before (and are available to pre-order at the Crunchyroll Store), seeing them all together was adorable!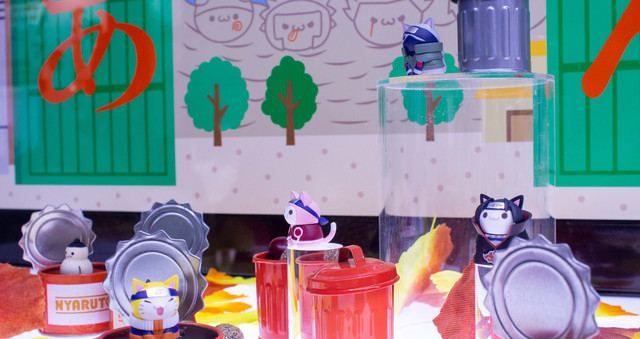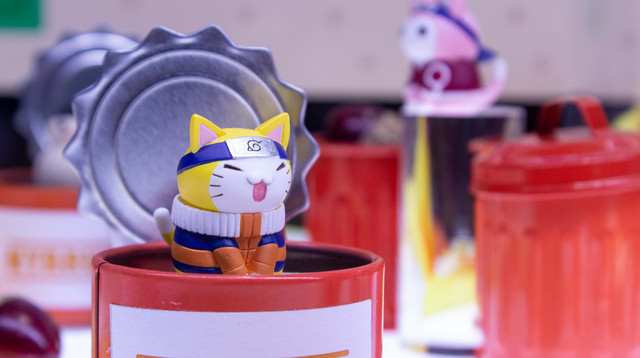 Lio Fotia from PROMARE, the blazing anime film that took the world by storm in 2019, is getting their own figure that is being released in June 2020 and up for pre-order at the Crunchyroll Store. While the figure is currently in the prototype stage, I can't help but be drawn into their eyes.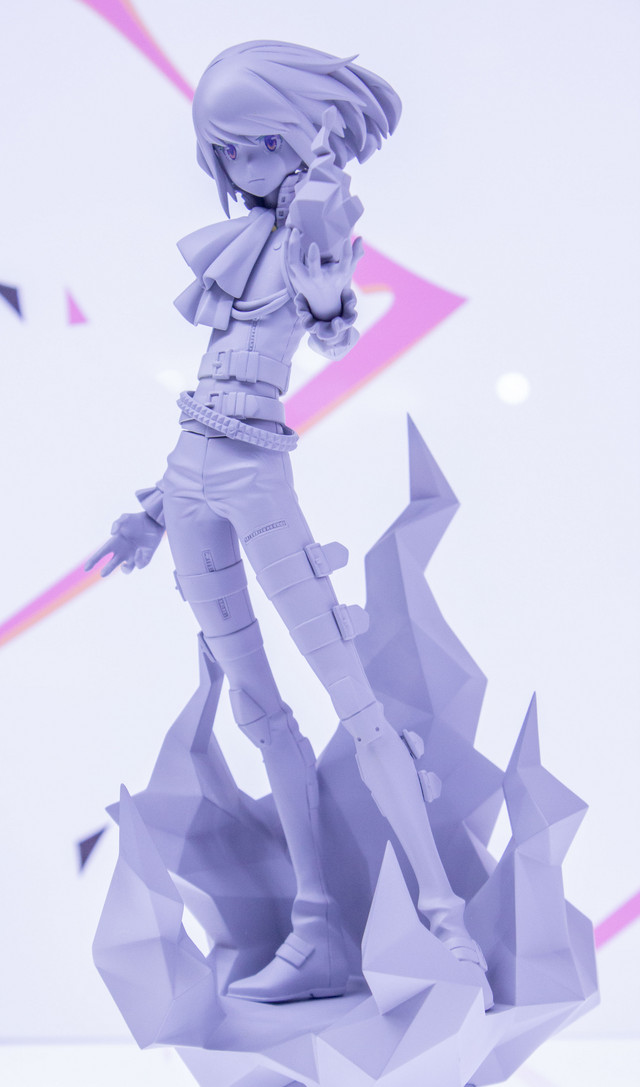 Also in June 2020, Coco from the popular manga series Atelier of Witch Hat is getting her own amazing looking figure from Kotobukiya. It was one of the best looking figures at the expo in its own display case on top of books that read "sample text" and "yout text here."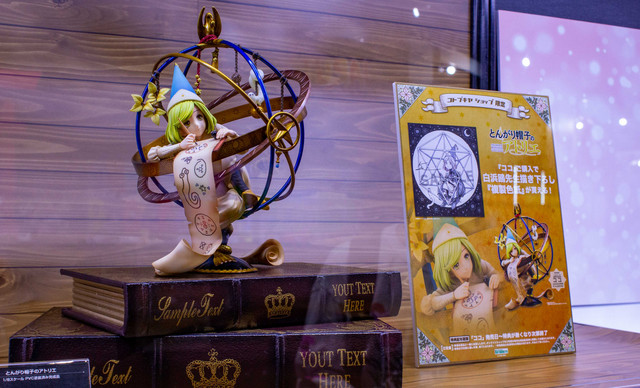 Even though the release date is undecided, Alpha x Omega showed off the Nekomimi version of Rem from Re:ZERO -Starting Life in Another World-, which was unbelievable to see.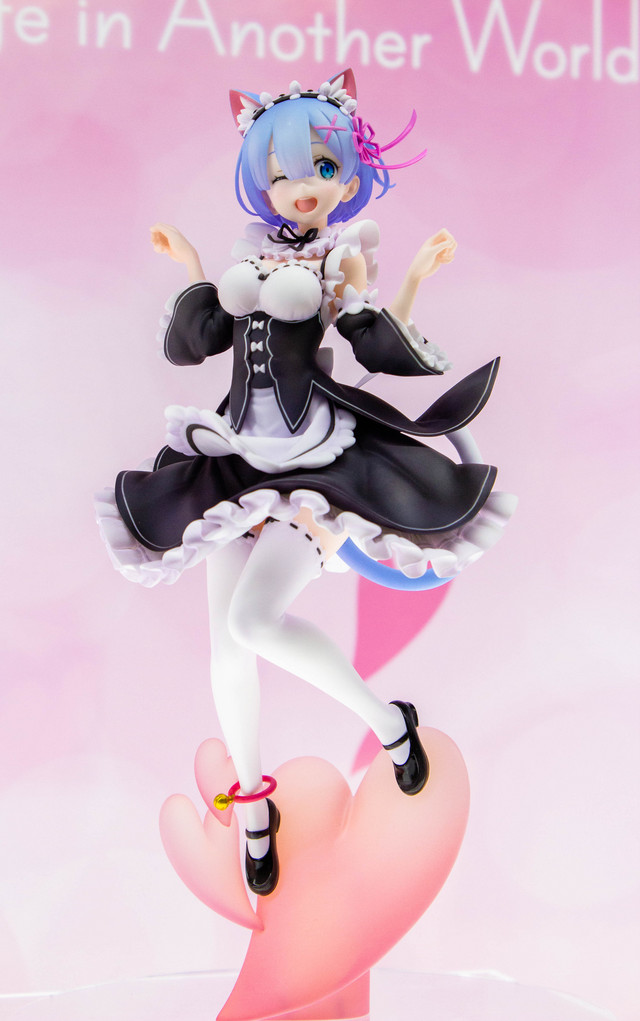 Another version of Rem from KDcolle, this time in her kimono version, was shown off it all of its traditional Japanese goodness. The figure is only available by advanced reservation at the moment.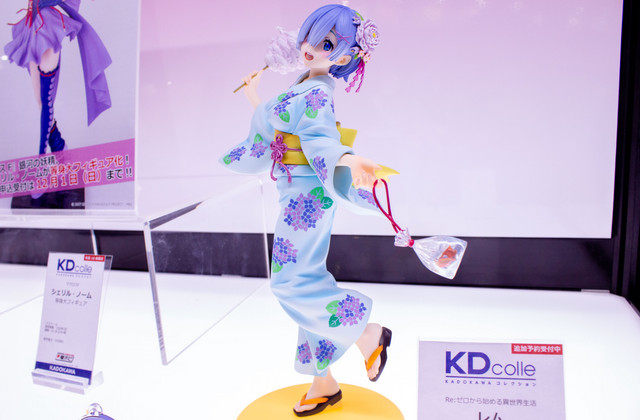 One figure I didn't expect see made, though it was obvious that it was going to happen, was the Super Peace Busters Premium Box featuring Menma from Anohana: The Flower We Saw That Day, Jun Naruse from The Anthem of the Heart, and Aoi Aioi from Her Blue Sky (you can read my review of the film here) all making music together in a beautiful pose. The figure is currently under reservation from Aniplex in Japan.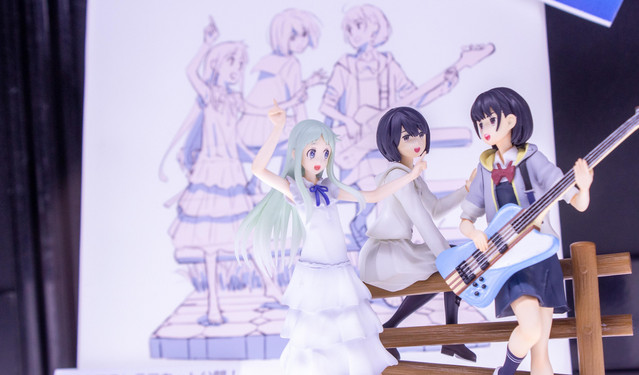 That was just some of the figures from Mega Hobby Expo Autumn 2019, was there any that you liked? Any you would get? Let us know in the comments or on any of Crunchyroll's social media pages!

----
Daryl Harding is a Japan Correspondent for Crunchyroll News. He also runs the YouTube channel about Japan stuff called TheDoctorDazza, tweets at @DoctorDazza and posts photos of his travels on Instagram.