From Digimon to Persona 5 to Gundam, another world awaited us at UDX in Akihabara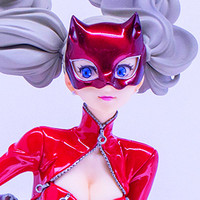 Last weekend was Mega Hobby Expo Autumn 2019, a figure showcase run by figure maker MegaHouse. In part 1, we had a look at some lovely figures from Demon Slayer: Kimestu no Yaiba and other Shonen Jump-related figures, but you loved the post so much, so we thought we'd get Daryl Harding, our Japan Correspondent, to go through more of the fabulous figures from the event that he saw.
---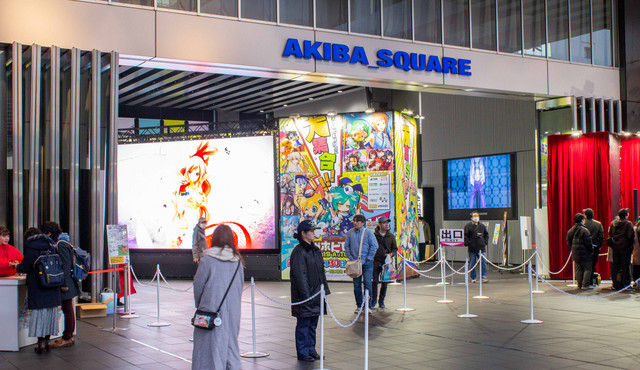 You all loved seeing all the new figures coming from Japan over the next 6 months in the first report from Mega Hobby Expo Autumn 2019. With just shy of 40 images used of the 200 I took, we can take a tour of some of the other figures that weren't featured in the first report. So, let's travel back to UDX in Akihabara to see what was on show.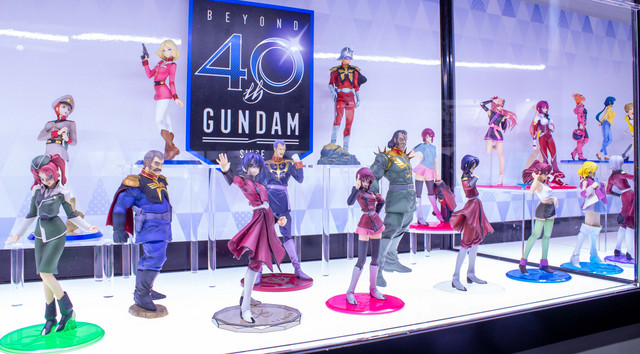 Much like the history of Luffy figures from One Piece in the first report, around the corner was a display with more newer figures from the Gundam franchise set up to celebrate the series' 40th anniversary.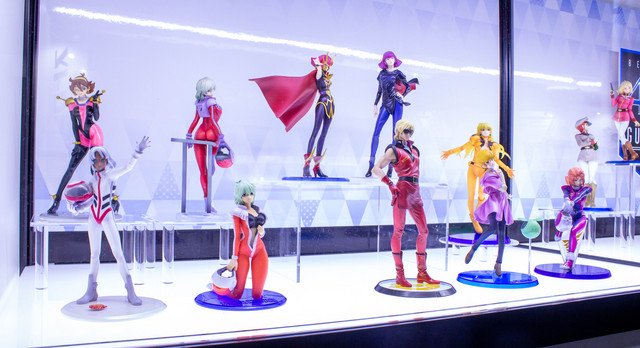 The Gundam series I have the most connection with is Mobile Suit GUNDAM Iron Blooded Orphans, and seeing both Orga and Mikazuki represented made me happier than a kid on Mars. But I have to admit, some of those Mobile Suit Gundam Seed figures are also really nice.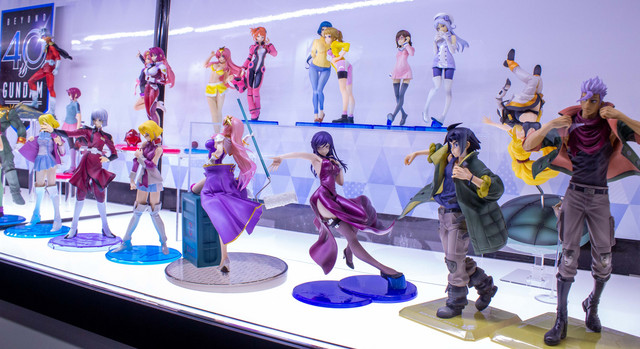 Next to the older Gundam figures was an unpainted prototype of May from the currently airing Gundam Build Divers Re:RISE from MegaHouse in a well-crafted pose.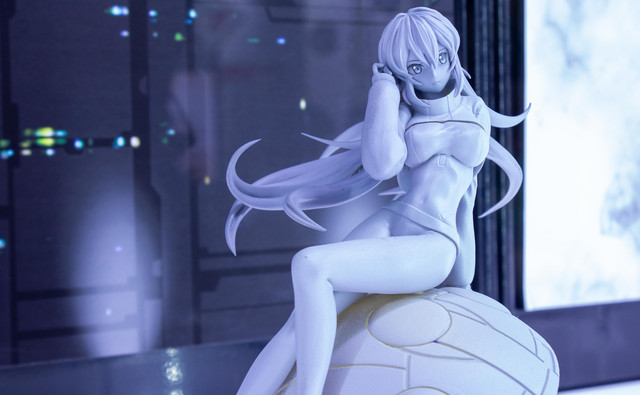 Rain from Mobile Fighter G Gundam is also getting a new figure in April 2020 for the franchise's 40th anniversary, which was previewed at the show. I was lucky to be able to get this shot as there were many people trying to take an image of this classic character.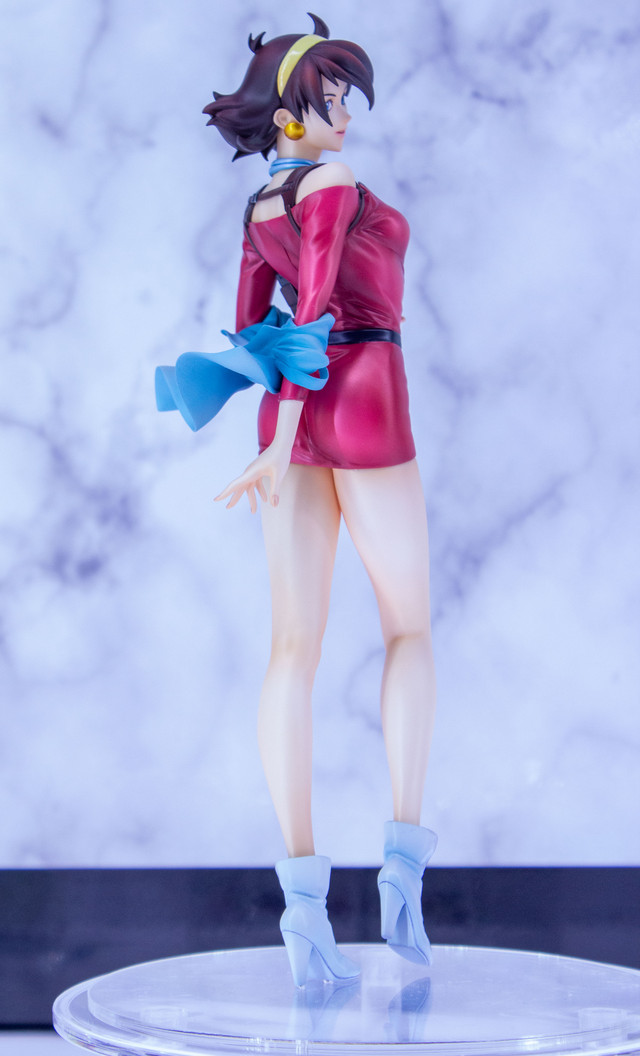 My Teen Romantic Comedy SNAFU was also represented by three absolutely gorgeous figures from MegaHouse of Iroha, Yukino, and Yui. Both Iroha and Yukino are still in the unpainted prototype stage, but the Yui, though being colored, was still a prototype. Sadly, none of these had a release date written at the expo.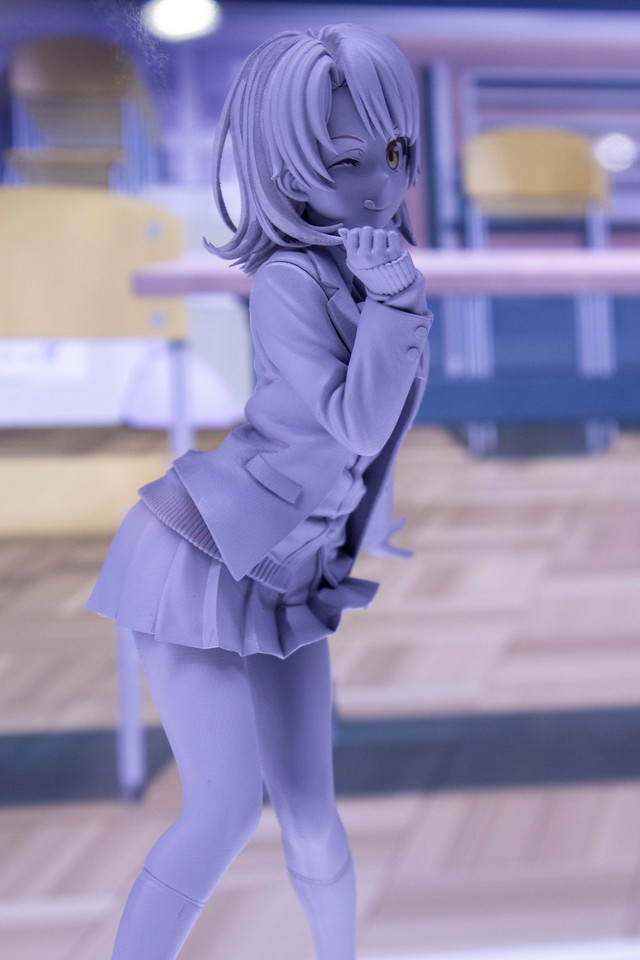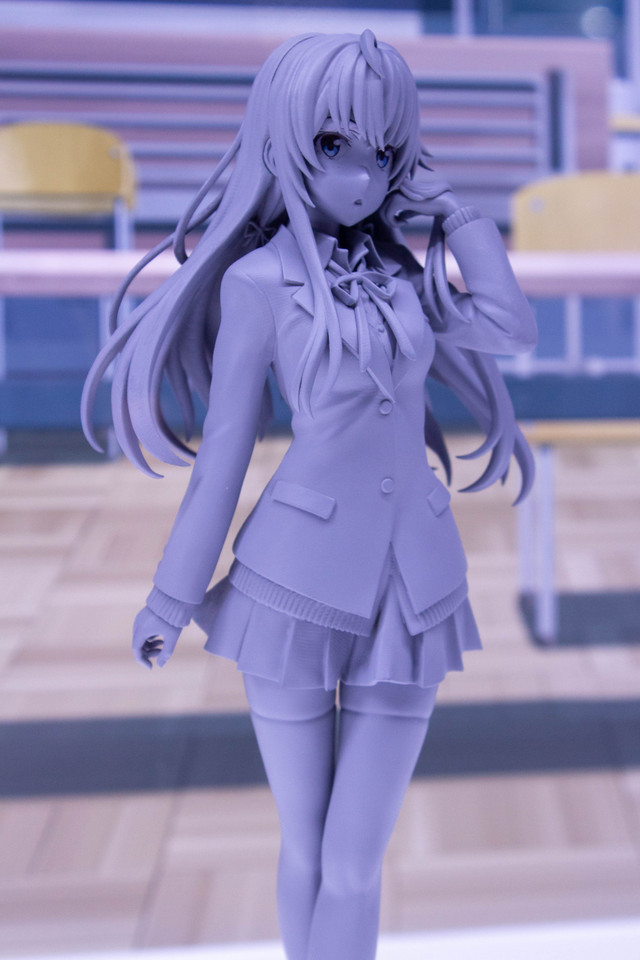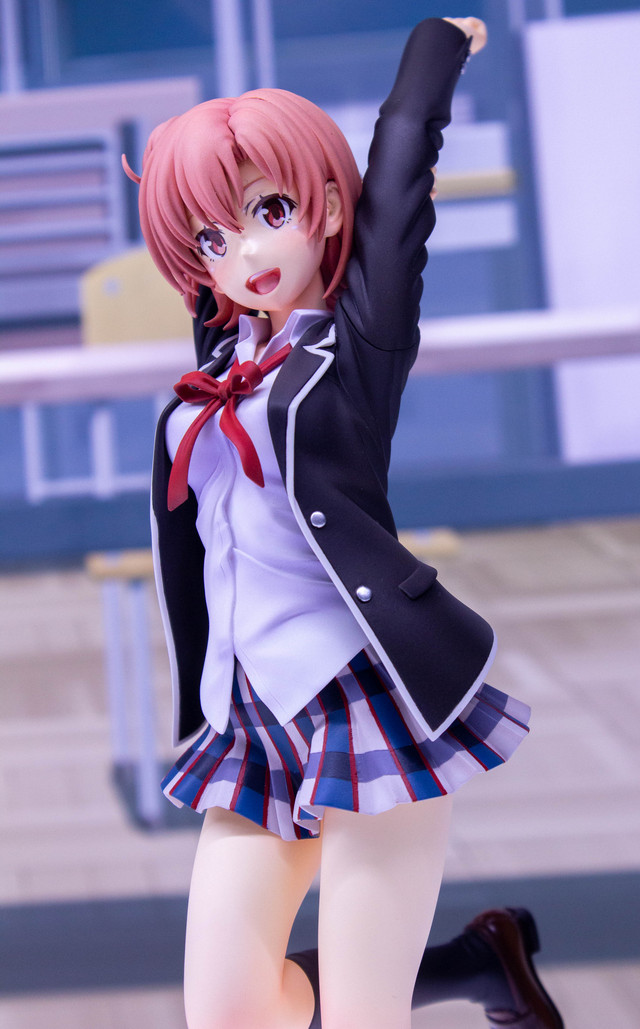 If you prefer Yukino more… risque, then Revolve's figure of the character in some ... quite flattering undergarments might be of interest. The figure came out in Japan in November, so I'm sure if you look hard enough, you'll be able to find it.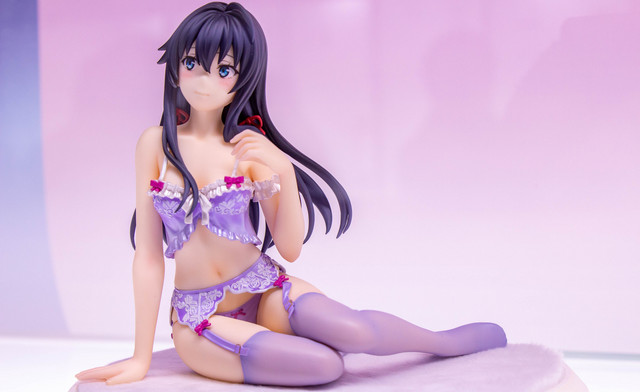 With all the nekomimi figures being announced over the expo day, none piqued my interest more than Kaguya and Chika from KAGUYA-SAMA: LOVE IS WAR.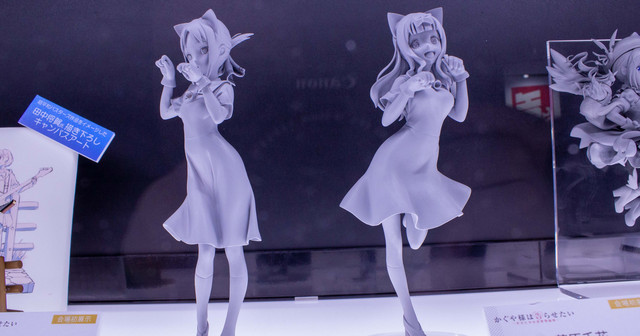 Both figures by Aniplex, both unpainted and in their prototype stages, look like they're ripped straight out of episode 4 of the series with how well they've been sculpted. While they have no announced date of release, if you keep up with Crunchyroll News, you'll know when we do.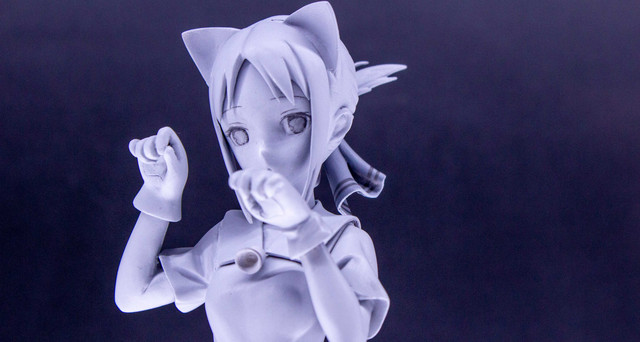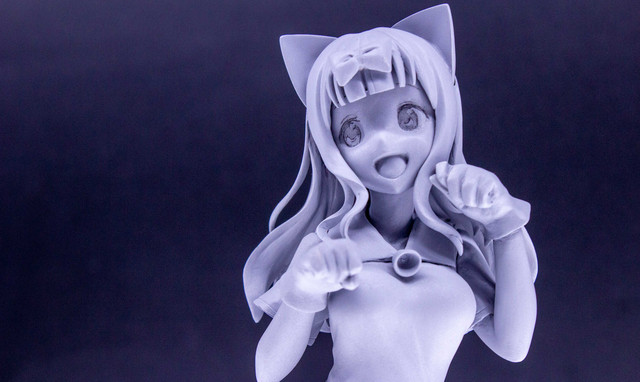 For fans of Kappa-infused anime series Sarazanmei (like myself), I couldn't help but take photos of this dish-play of all the character keychains from the series in the series iconic pose.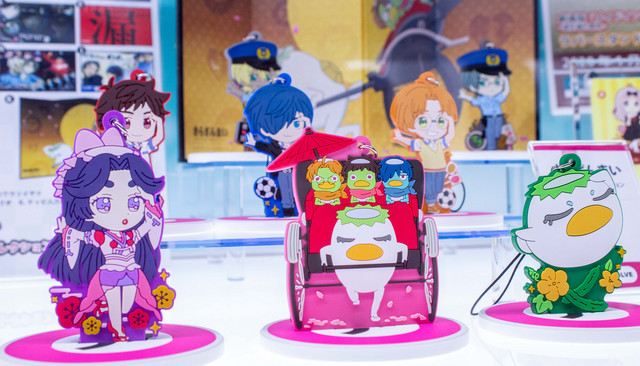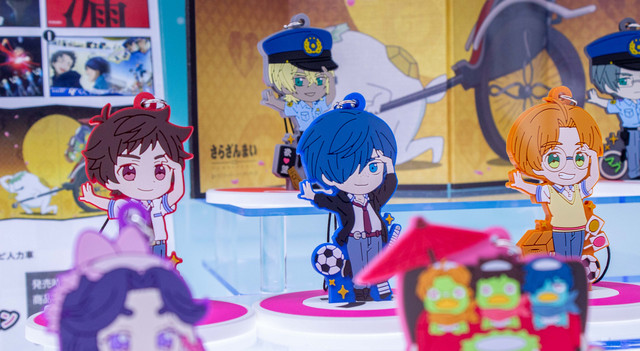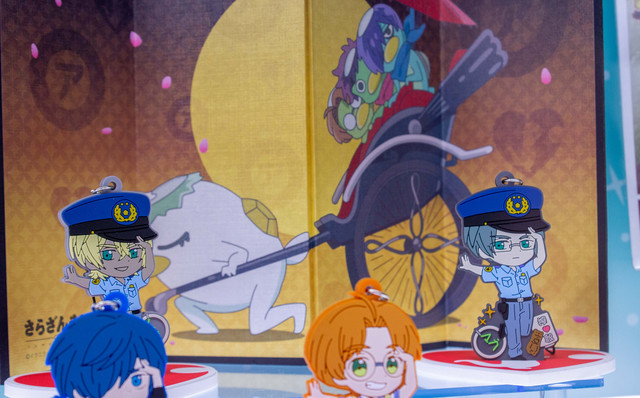 Pokémon was also well represented at Mega Hobby Expo with a giant display showcasing a lot of the figures from MegaHouse and Kotobukiya. In the first two displays, the new Mallow figure from Pokémon Sun and Moon and the just-announced (on Halloween none-the-less) spooky ghost Pokémon figure are some of the best looking figures I've seen from Pokémon yet.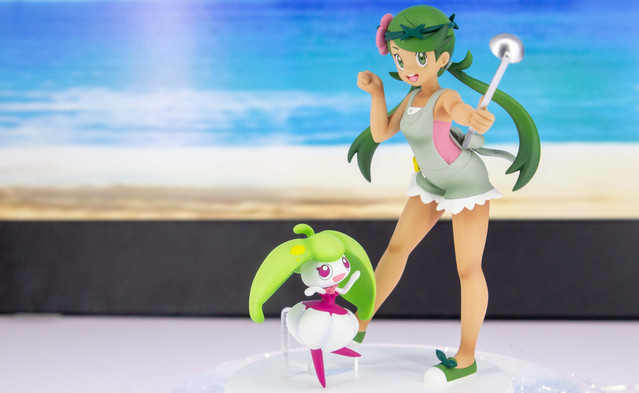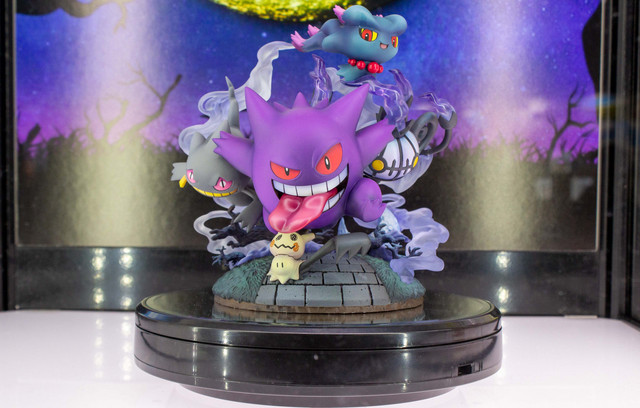 There's just something I truly love about the Pokémon figures shown here. Seeing each of the characters getting their own figures that represented their personalities would have been a dream for 11-year-old me, rather than the $2 bargain bin toys we got in the early 2000s.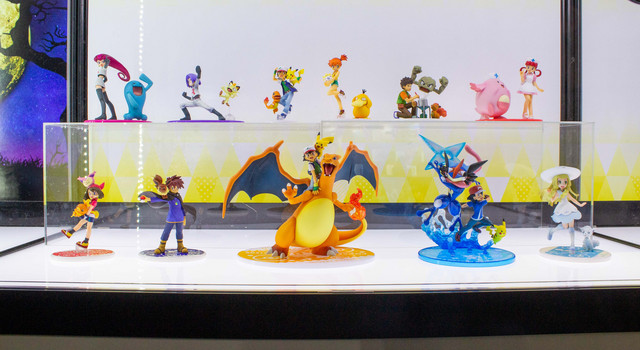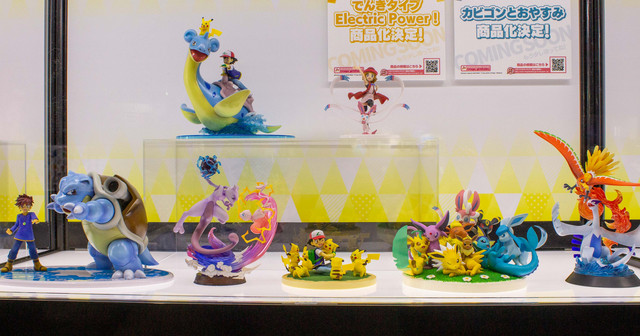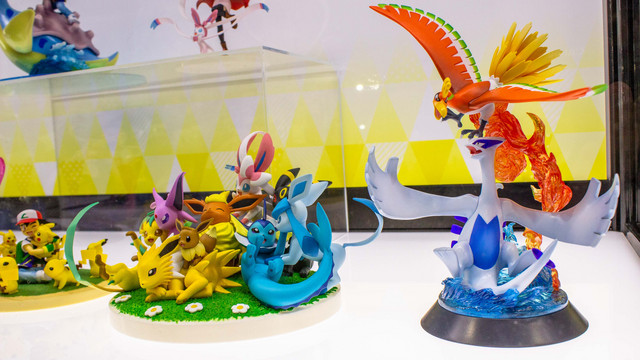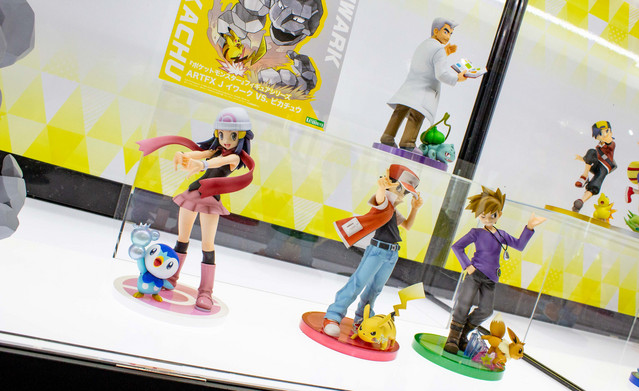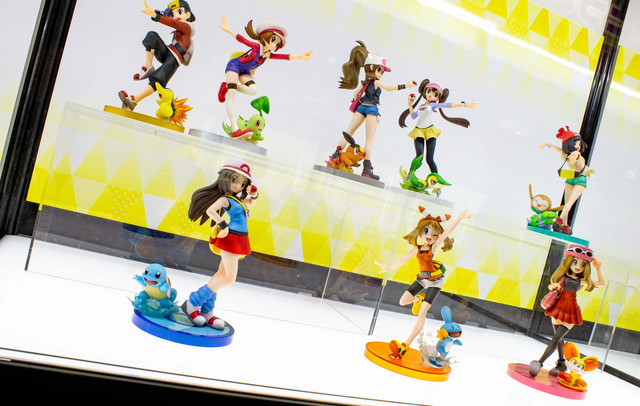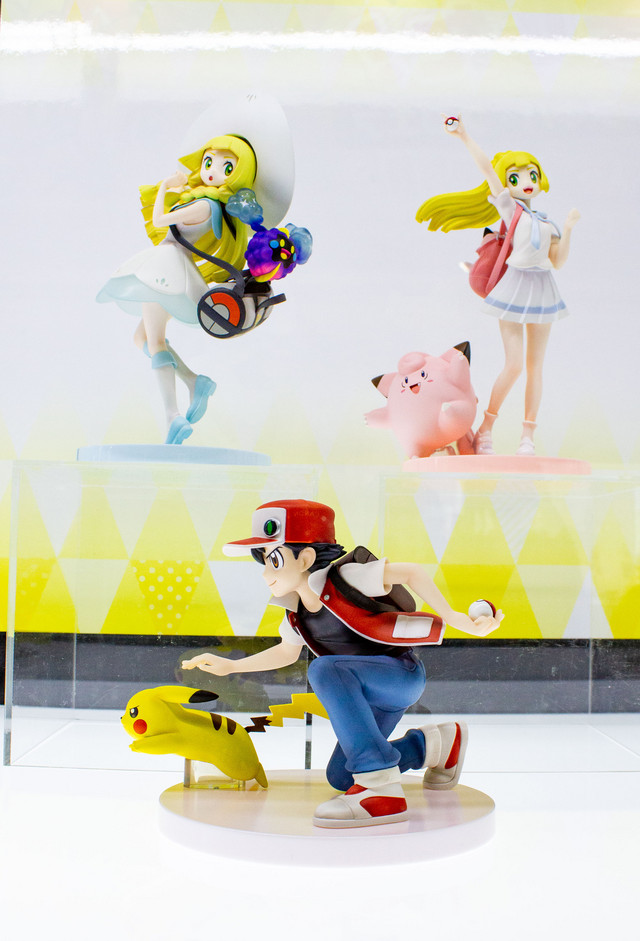 Also previewed at the event was a prototype of Kotobukiya's Onix vs. Pikachu figure, bringing to life the classic fight as seen in the original anime.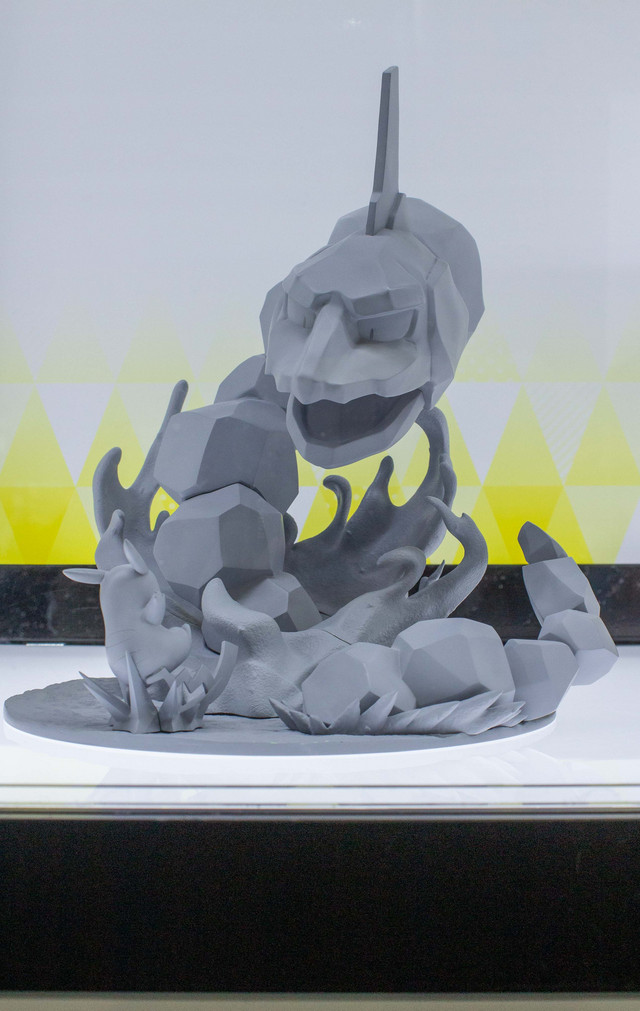 Also, also, previewed were the special Pokémon Center Elesa and Skyla figures from Kotobukiya's Pokémon line in unpainted prototypes, which, when they're painted, will look as good as the figures shown above.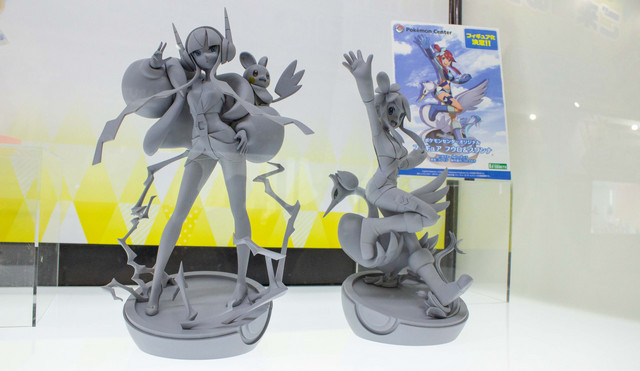 From one childhood dream to another, the Digimon figures seen at Mega Hobby Expo were outstanding. The level of detail in some of them blew me away, like this adorable Wormmon plush that I want to hold forever.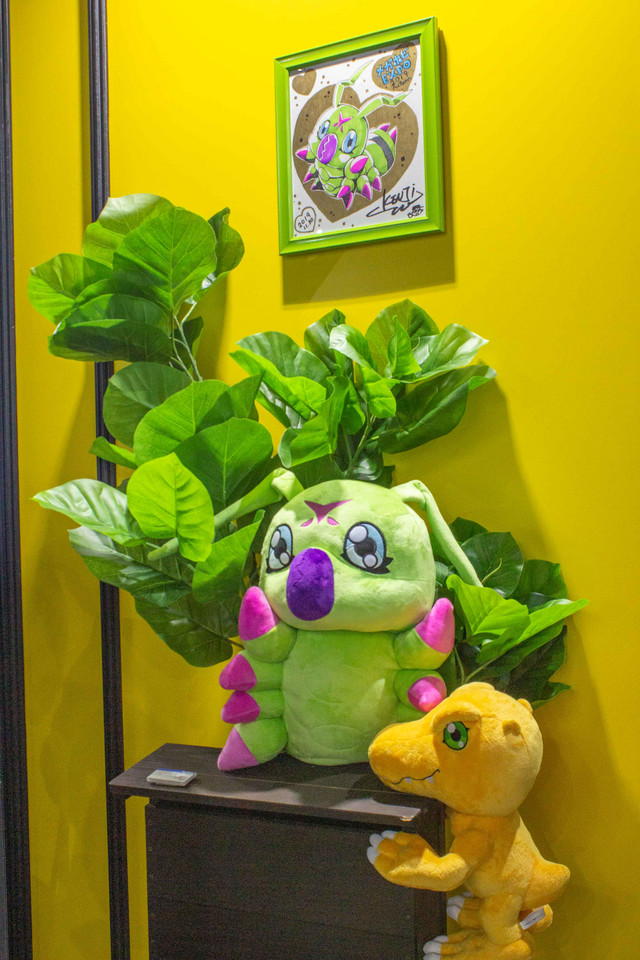 In less cuddly merchandise from Digimon, Beelzemon on the Behemoth is one of the coolest looking Digimon designs I've ever seen, period. I only know about the Adventure series and some of the older Digimon anime that were on TV when I was younger, but knowing a Digimon like this is out there, I'm in. Seriously, how cool does it look? The figure will be screeching its tires in March 2020.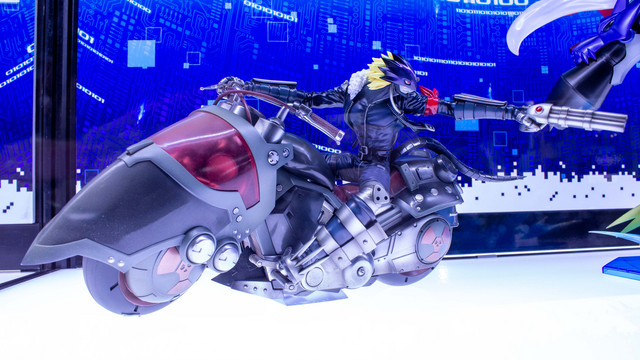 In equal amounts of coolness, Omegamon's figure is as imposing in real life as it looks in the image below. It came out in September 2019, meaning if you have the space for the mega figure, then you better search the Digi-land for it.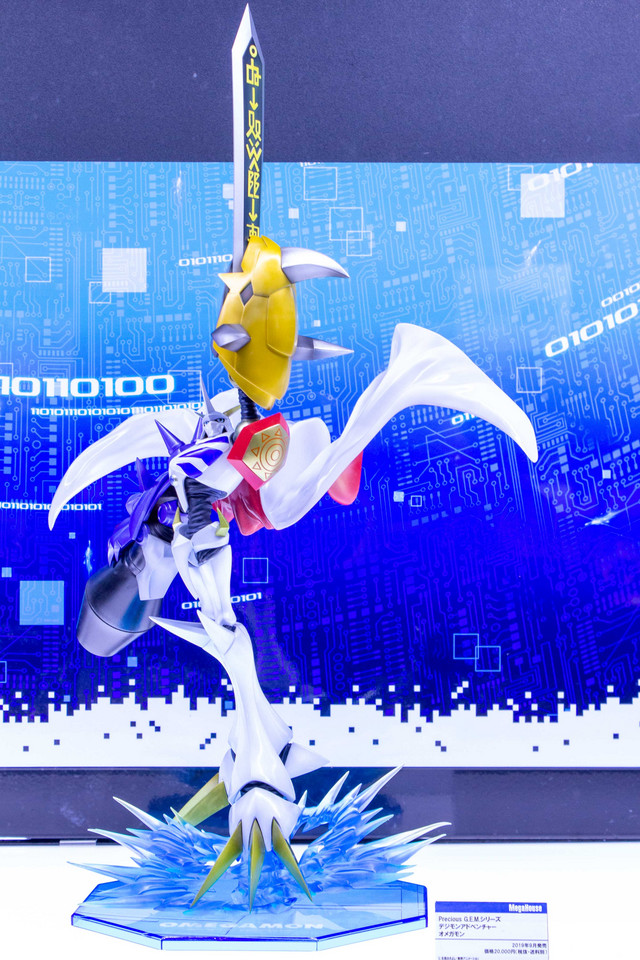 But what I really liked in the Digimon figures was the Greymon prototype that was just announced from MegaHouse. The figure is said to launch sometime in 2020, and while it IS still unpainted and grey, it already looks prodigious. I bet the fully finished colored figure will look even better.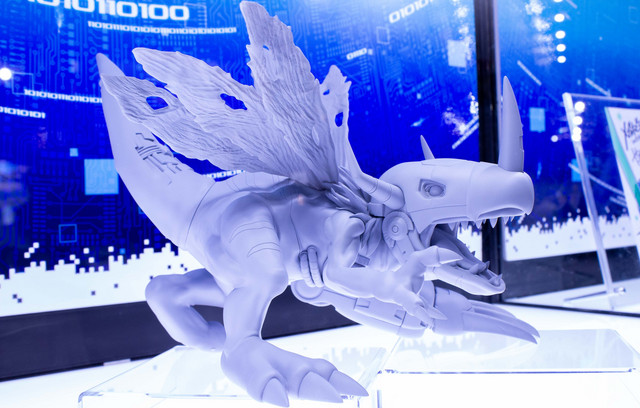 From one cool motorbike to another, Persona 5's engine roared to life at Mega Hobby Expo by taking up a lot of the show floor.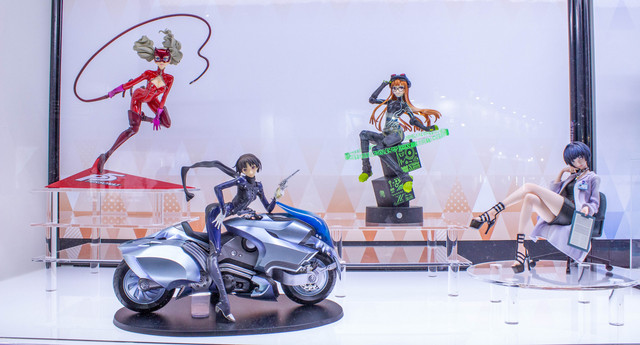 A close-up look of the current Persona 5 figures of the girls just shows how much care the designers took in making sure all the proportions were correct and accurate to the game (and anime series!).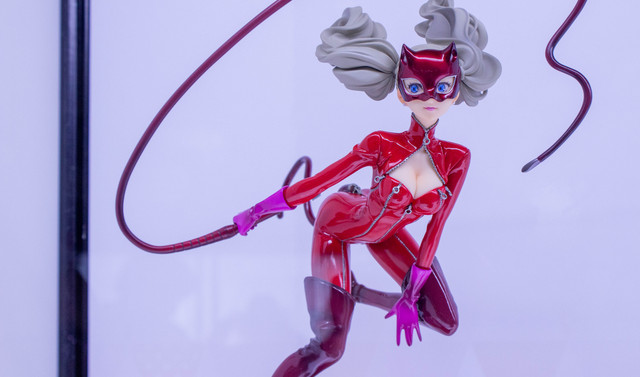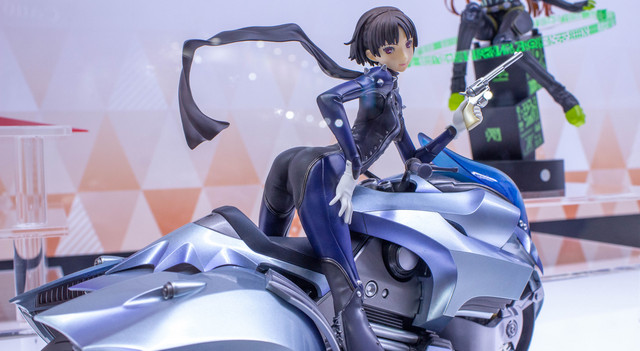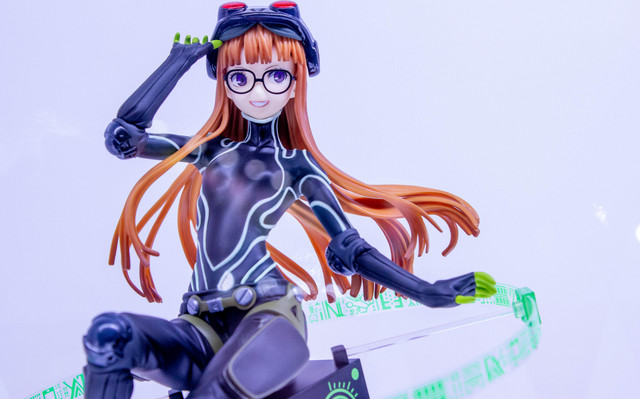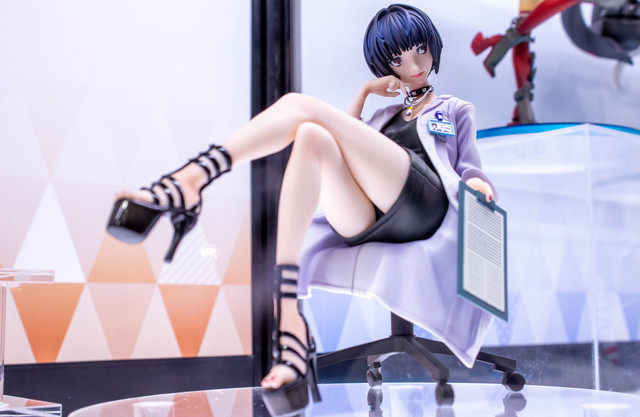 Around the corner was a hidden Makoto in her Dancing All Night gear by AMAKUNI in a color sample version. If there's one thing I love more than the Persona 5 characters in their Phantom Thief gear, it's them in their Dancing game gear.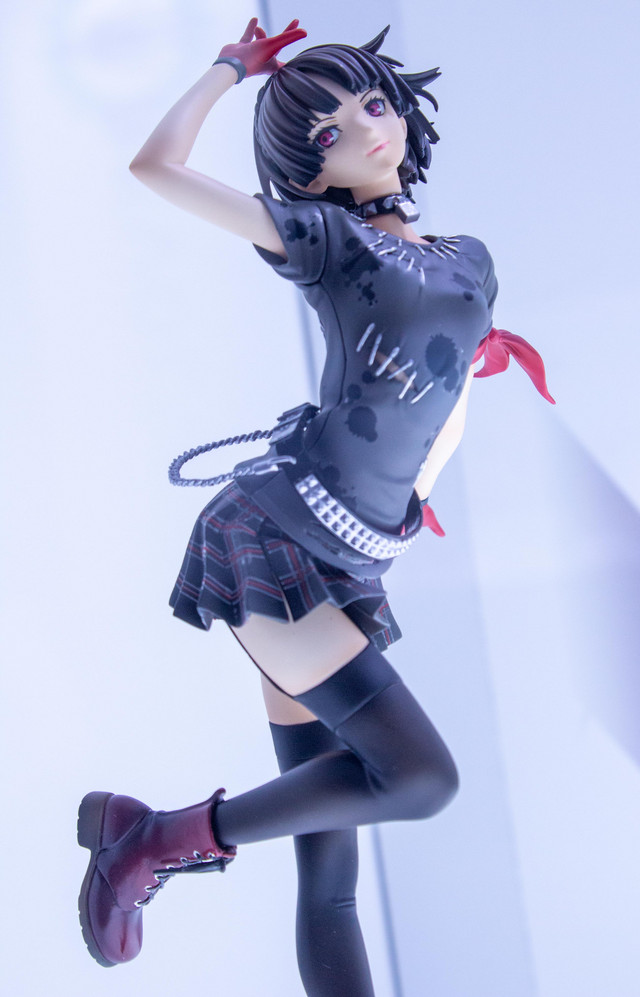 Next to Makoto was the first figure from the newly released (in Japan, the west gets the game on March 31, 2020) Persona 5 Royal. A prototype version of Kasumi in her Phantom gear had me spinning on my toes and excited.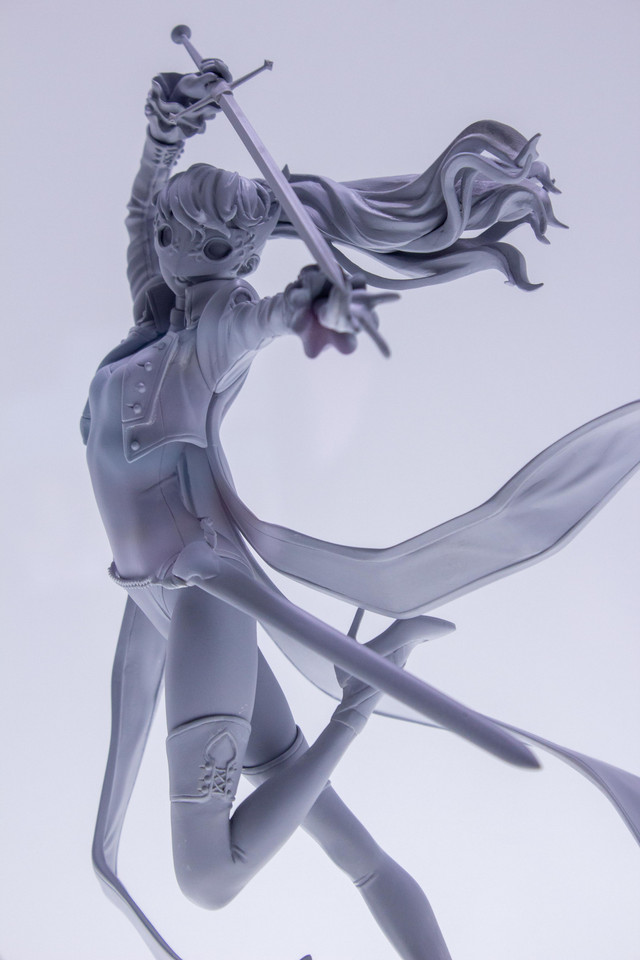 And we can't forget the fluffy Haru in her new pose from Persona 5 Royal. The new design takes the new end card animation and brings it to life with exquisite detail, befitting Noir and her ax. All three Phantom Thieves are currently still going under design revisions and will hopefully be available soon.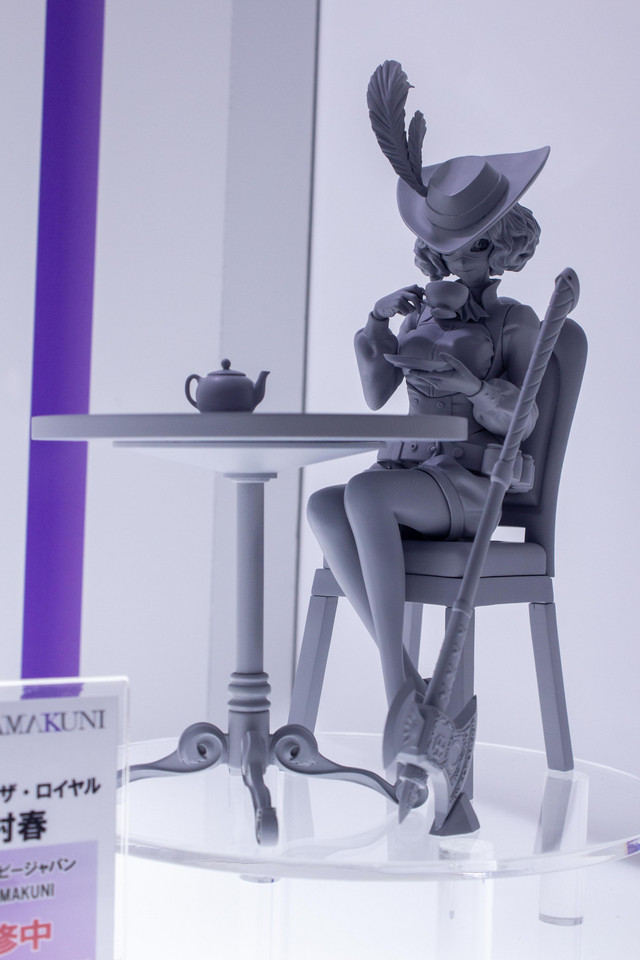 But that wasn't the only Kasumi floating around Mega Hobby Expo, with the prototype of MegaHouse's version of the character being presented sans mask.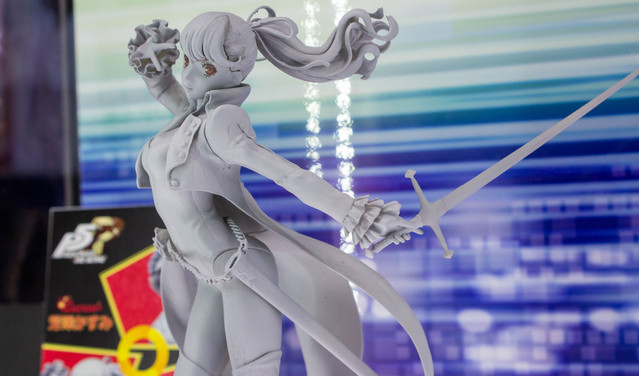 To finish off the report, from one of the biggest anime films of the last year, and my favorite character from it, Cheelai from Dragon Ball Super: Broly is getting a beautiful figure from MegaHouse that portrays her personality perfectly.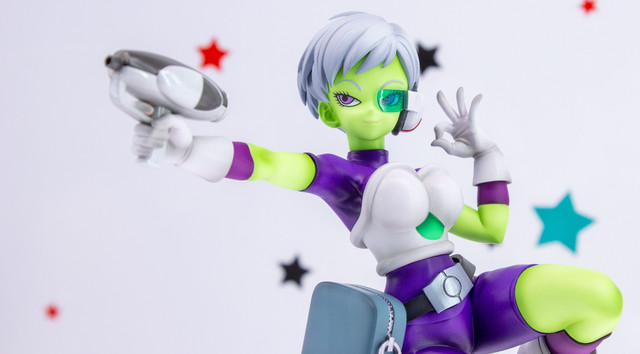 Did you see any figures you like time round? Maybe you preferred the figures from the first report from Mega Hobby Expo Autumn 2019? Let us know down in the comments below or on Crunchyroll's social media pages!

----
Daryl Harding is a Japan Correspondent for Crunchyroll News. He also runs the YouTube channel about Japan stuff called TheDoctorDazza, tweets at @DoctorDazza and posts photos of his travels on Instagram.