We chat with the band responsible for the amazing sounds behind Your Name and Weathering With You, RADWIMPS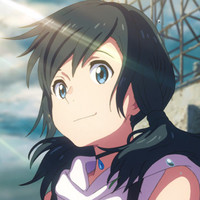 Following their work on Makoto Shinkai's Your Name, RADWIMPS found themselves on a rocket to popularity. As the film reached global acclaim, the group discovered that their newfound reputation led to a tour and numerous records, culminating in yet another partnership with the famed director on his new film, Weathering With You, and a global tour of their own that will include North America and Europe. We sat down with the band to talk about everything from how movie music is different than other types of music, what the band would do on their day off, who their musical influences are, and more!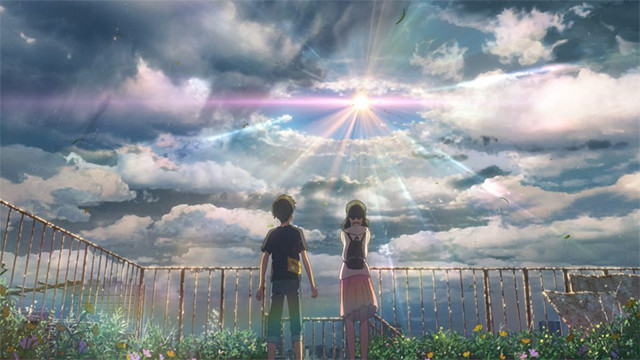 Thank you for taking the time to speak with us! Could you please introduce yourselves for our readers?
Takeda: The name of our band, RADWIMPS, is a combination of two contrasting words: "Rad," which means "cool" or "awesome," and "wimp," which refers to someone who is cowardly and timid. The vocalist Noda and guitarist Kuwahara started the band with three friends from their hometown during high school, and then I, Takeda, joined as the bassist, and Yamaguchi joined as the drummer, bringing the band to where it is today.
So, back again with Makoto Shinkai! How has it been to work with him again on a new project?
Noda: We were able to further hone our skills in writing movie soundtracks. I think we were successful in making music that fulfills its role behind the scenes. I also think we were able to utilize our experience from having done this once before. Thanks to our prior experience, our work and discussions went very smoothly.
More than anything, we're overjoyed to have worked so closely with Mr. Shinkai over the past few years to create this film together. It feels like we were able to connect with him on a higher level than we did when working on Your Name, and that we came to love him even more. We still meet for drinks occasionally now that everything has wrapped up, and there's a unique closeness there. I doubt that we'll ever have such an incredible creative partner again.
What were your initial thoughts on the huge popular reaction to Your Name? Were you surprised by how successful it was?
Noda: During the first week after the movie was released Shinkai-san and I were exchanging emails, and he expressed that he was thrilled that our intentions had reached the audience. But, as we began entering the third and fourth weeks after release, we started to talk about how the movie might have become bigger than us. By the time it had become a worldwide hit, it almost felt like it wasn't even happening. I think things turned out the way they did thanks to the movie's quality and integrity, as well as several miracles that tied everything together along the way.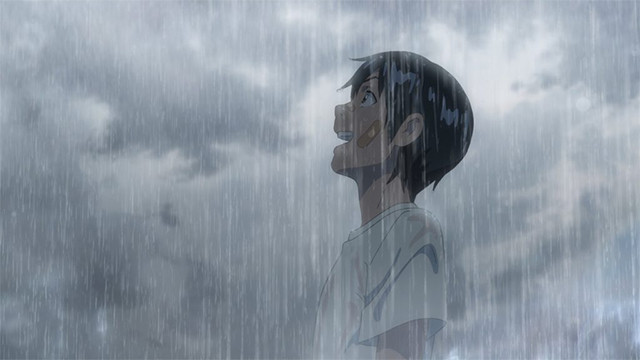 Are any of you anime or manga fans yourselves? What do you read or watch?
Takeda: Lately I've been watching That Time I Got Reincarnated As A Slime. I also like sci-fi anime like Gundam. Gundam UC is my favorite.
Since working on Your Name, you have been pretty busy, and that doesn't seem to be slowing down! How do you keep yourselves psyched up to perform?
Noda: Other than Your Name, I think that performing in Pieta in the Toilet was actually a big turning point for me. Up until now we hadn't done anything outside of performing as a band, and working on movies has taught us how wonderful it is to create a single work of art together with other creators. After that, people have been reaching out to us about projects in a variety of genres. That includes creating the soundtrack for Your Name, appearing in television shows and dramas, and voice acting in Wes Anderson's Isle of Dogs. Of course, we're still producing original albums as well.
I don't know how long we can keep this up, but my personal wish is to be able to leave this world having contributed everything I can with what I have. For me right now, I'm working under the belief that this is the main way I can connect to the world.
So even though it's important to take a break sometimes, I'd always like to be creating something.
For Weathering With You, what were your thoughts on producing this album and the sound you wanted to create for it?
Noda: I received the Weathering With You script from Mr. Shinkai about a year after Your Name was released, in the August of 2017. After reading the script, the first song I composed was "Is There Still Anything That Love Can Do?" and "Daijobu." These two songs became the beacon in working on this film for the next two years.
The other three songs came about by lengthy discussions with the director in addition to understanding the story better. Two of the songs were composed to match the scenes, so I prioritized expressing the psychology of the characters. I completed all five songs at the end of 2018. I then shifted to working on the OST of the film. I worked so hard every day, talking with the director and stayed in the studio, that I almost forgot that my main job is the band!
What differences do you see when producing an album for a movie, like Weathering With You or Your Name, and your own albums?
Noda: A film score has to embody a specific world, which makes it a slightly different experience from producing an original album because we have to challenge ourselves to come up with music that best matches that specific scene. Also, when making music for film, we can use any instruments we like, and it's our job to choose the most appropriate ones to make the most suitable music. That completely removes the "band" framework and allows us to create music in a much more open field.
Standing out isn't always the most crucial thing when it comes to movie music. In fact, the ideal might be for the music to melt together seamlessly with the scene's characters, lines, and scenery and reach the audience as a single experience. When writing music as a band, the equivalent of a movie's scenery and characters and lines are all part of the music itself, so the creative process naturally differs. It shows more of the creator's ego.
Kuwahara: We can put sounds together as we please when creating an original album, but when writing a film score, we can't just push our own preferences. There's something novel and interesting about that. We have to match the music to the timing and the images, meaning it's not just music you experience with your ears. That's the biggest difference.
Picture this: You've got a day off to relax, no performances upcoming, no projects to finish. What do you do?
Noda: Honestly I'd probably write music, since music is basically a hobby for me. But if I had to choose something else, I'd like to go to a hot spring and spend all day sleeping.
Kuwahara: I like eating good food, so I think I'd spend the day trying different delicious dishes.
Takeda: I recently started participating in triathlons, so I'd like to do that.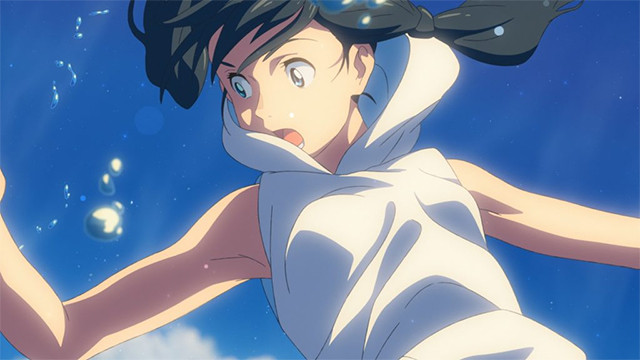 Do you have any particular musical influences or artists that you turn to for inspiration?
Noda: If I had to give one it would be the Red Hot Chili Peppers. A while ago we had the opportunity to perform before the Red Hot Chili Peppers at a Japanese music festival called Summer Sonic, and seeing them on stage again reminded us of how important an influence they've been for our band.
Kuwahara: For bands, I like the Red Hot Chili Peppers and Oasis. I'm also a fan of the Japanese bands GLAY and L'Arc~en~ciel. I used to listen to and copy their music all the time. There are times when I realize how much they've influenced my own playing.
Takeda: The bassist Marcus Miller. I like the bass technique known as "slapping" the bass, and I learned a lot of that from watching his performances.
We can't wait to hear more about your upcoming tour around the world in the new year! Before we finish up, is there anything else you'd like to say to our readers?
Takeda: I would be happy if this film could entice emotions that provide energy in the audiences' everyday lives. Please check the movie out. Thank you!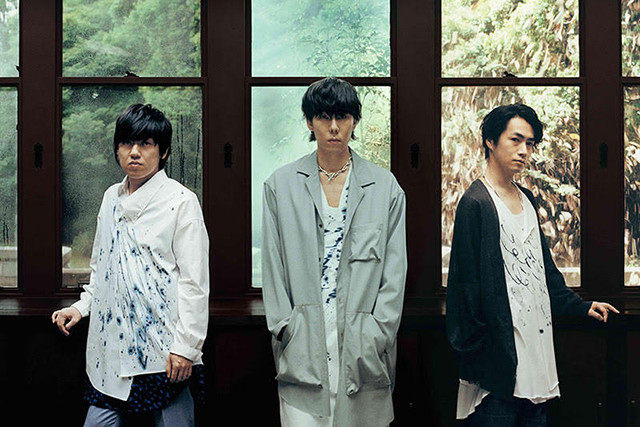 We really want to extend a huge thank you to RADWIMPS for answering our questions. Performing with the Red Hot Chili Peppers sounds like a pretty amazing time, and it seems like this band is really enjoying the opportunities anime is delivering to them! Weathering With You will be in theaters January 17th, with some special Fan Previews going on January 15th and 16th. You won't want to miss Shinkai's latest masterpiece, so get your tickets today!
Are you a RADWIMPS fan? What are your thoughts on their work on Weathering With You or Your Name? Let us know in the comments!
----
Nicole is a features writer and editor for Crunchyroll. Known for punching dudes in Yakuza games on her Twitch channel while professing her love for Majima. She also has a blog, Figuratively Speaking. Follow her on Twitter: @ellyberries
Do you love writing? Do you love anime? If you have an idea for a features story, pitch it to Crunchyroll Features!