At last year's Crunchyroll Expo, we got a chance to talk to MADKID about their musical journey!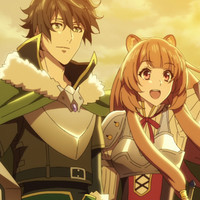 Last year's Crunchyroll Expo was an amazing show, and during it we got to chat with a variety of amazing guests. Coming off of last year's reveal of The Rising of the Shield Hero, this year we got to talk to the band responsible for the amazing songs RISE and FAITH, covering a range of topics with members YOU-TA, SHIN, LIN, KAZUKI, and YUKI. We had a pretty amazing conversation, ranging from where they got their inspirations, types of music they'd worked on in the past, baseball, and even their thoughts on the Shield Hero anime itself!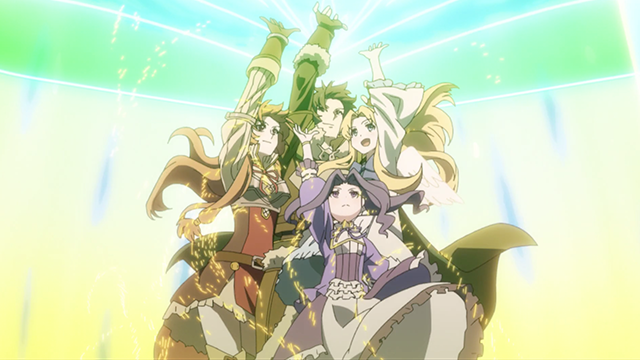 Thank you so much for taking the time to talk with us! How has your trip to San Jose been so far? Are you enjoying the convention?
YOU-TA: It's the first time for us to come to an event like this. The flight was very long, but even though it was long, we've really been enjoying ourselves! We haven't really checked out the convention yet, but we hope to get a chance to do that.

Have you all had any time to go sight-seeing?
YOU-TA: We had a bit of time, but rather than sight-seeing, it was more like we took some time to walk around the area near the convention center.

How would you describe the style and sound of MADKID?
YOU-TA: In Japan, it's rare to see a group where there's 3 vocalists and 2 rappers, but we want to challenge the kinds of norms that have been set; we want to improve and go past that.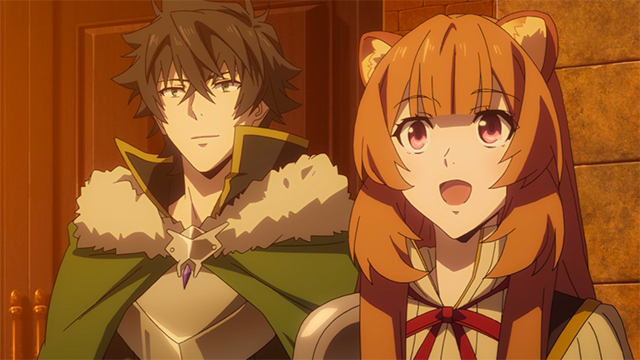 Which musicians, bands or artists have the biggest impact on your music? Who are your inspirations?
SHIN: I started with J-Pop, and then in middle school and high school I listened to Justin Bieber a lot. And right now, I draw a lot of inspiration from Sam Smith.
LIN: I've been doing dancing and acting since I was 8 years old, and I got a lot of inspiration from R&B and Rap. One of the Japanese rappers that I often listen to is S.L.A.C.K / 5lack, and I also listen to Virtual Riot, but that's not even all of them! I listen to a lot of artists that influence my work.
YOU-TA: Up until I was 18, I played baseball, and after that, I started my music career. There's an artist known as Tamaki Koji, and his singing is a huge inspiration for me, in the past and now too. He's the one I look up to the most!
KAZUKI: I've been playing classical music on the piano since I was 4 years old, but being part of a vocal and dance group wasn't what I was aiming for until I saw the Korean group known as Tohoshinki / TVXQ. After watching them, it became my dream to be a part of a group like that!
YUKI: In elementary and middle school, I had a lot of influence from Kageyama Hironobu, who does a lot of songs for anime. Around when I was in middle school, I heard that Michael Jackson died, and that's how I learned about him and his music, so I got into dancing and singing. During that time, I also learned about Usher's and Chris Brown's music, and I started listening to similar music. As far as rapping goes, the K-Pop band BIGBANG and Jay-Z are my influences.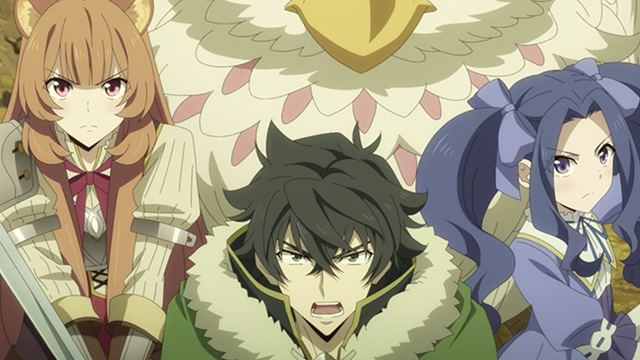 YOU-TA-san, since you devoted yourself to baseball in high school, what made you decide to pursue a career in music instead of sports?
YOU-TA: When I was a senior in high school, I saw one of my friends cry after hearing a song, and after seeing that, I became obsessed with music! I essentially retired from playing baseball and started my music career after that.

LIN-san, what was your first experience with rapping? Did it immediately inspire you to try it yourself?
LIN: In this age, because everyone can get access to a computer, anyone can make music with it, right? Because of that, I was able to stream music and listen to a lot of different singers and rappers. Luckily, since I owned a computer, I was able to make my own music, so I picked up the mic and tried my hand at rapping. Right from the beginning, I really liked challenging myself, so if I think I can do it, I'll try it!

KAZUKI-san, before MADKID, you mostly acted in stage plays. Does your acting experience influence your musical career at all?
KAZUKI: The emotions from acting and singing on stage… you could say that they're the same, but there's also a part that's not related at all. With acting, the way you behave on stage, you're projecting a specific image to the audience, but with singing, you are putting yourself into your song. However, there are people who don't feel anything when they're singing their songs, and you can definitely tell the difference with the way that they sing and present their song.
YUKI: I feel like there's no relation between acting and music, because how you behave on stage for either acting or signing will be different depending on which one you do.

YUKI-san, I read that you are the band's main lyricist. What did you want to express in the songs RISE and FAITH?
YUKI: We all participated in writing the rap for RISE and FAITH! For RISE, it has to do with the word "rising" from the anime's title, The Rising of the Shield Hero. The idea is that there's nothing and nobody around, but you're still able to stand up and rise from that. With FAITH, it starts off with you being with your friends and having your faith in each other, you rise together. To sum it up: in RISE, you're by yourself, but in FAITH, you've got your friends. When we were working on the songs, we felt a connection; for a long time we were working on our music separately, so when we were writing the lyrics for both of the songs, the themes of rising and faith it really resonated with us. So we felt the songs were a perfect fit, not only for us, but for the anime as well!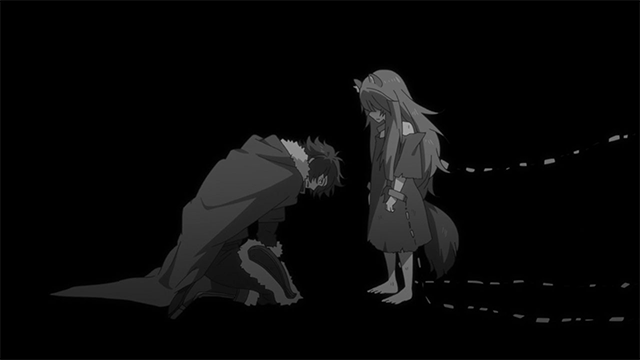 SHIN-san, I understand that you were in a few different music groups before MADKID. How do you feel now that you have found a home in this band?
SHIN: The groups I was in were nothing like MADKID; they were more J-Pop and Idol groups. Joining MADKID is a whole new experience, and with them, I've been able to do a wider range of music.

Could you explain how you felt when your music was chosen to be featured on The Rising of the Shield Hero anime?
YOU-TA: It was our first time writing songs for another work, and the pace in which it was completed felt so fast. So when we received the script, read through it, and worked on the lyrics together, it felt like we had no time to react as we were going through the motions. But after watching the video for RISE, we felt really lucky that we were able to do something like this.

Were any of you fans of the Shield Hero novels or manga before RISE and FAITH made their way onto the anime?
SHIN: It's my absolute favorite anime! I really got into it; once I started watching, I couldn't stop until I watched all of it! Before Shield Hero, I've never watched any other anime; I just didn't have the interest in it before.
YOU-TA: Well, that's because you haven't watched anything else before, so obviously this would be your favorite! (everyone laughs)
LIN: In Japan there are a lot of anime that are very similar, set in another world, where the main character already has all these friends, and they have the special abilities to get by in this new world from the get-go. But watching Shield Hero, Naofumi doesn't know how to use the shield properly, and he can't really do anything at the beginning, so because of that, we were able to relate to the show, and while writing the lyrics, we were able to pour our feelings into it.
Thank you all so much for talking to us today! As we wrap up, do you have any messages you want to say to your fans?
YOU-TA: Through working on the songs for The Rising of the Shield Hero, MADKID has been able to come to America and participate in a wonderful convention like this. For all the fans that didn't know about us before and became our fans through Shield Hero, we're very grateful! We probably won't have another chance to come to America any time soon, but you should be able to hear us online, and we'd be so happy if you listen to our works and come to our concerts in Japan!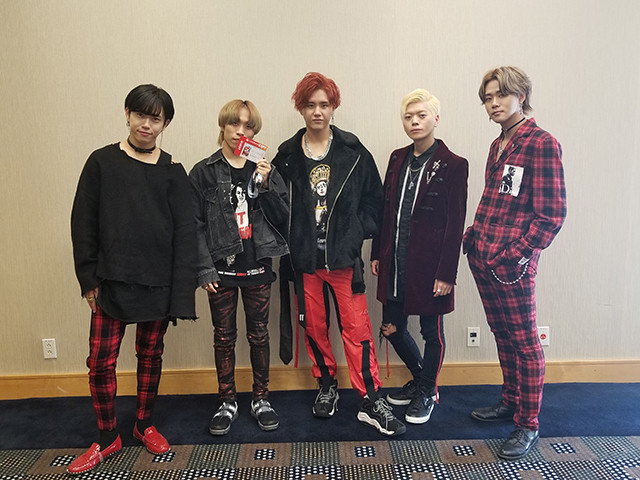 We want to extend our thanks to MADKID once again for talking to us, we had an absolute blast! We hope they got the chance to enjoy Crunchyroll Expo as much as we did, and we're pretty sure they were blown away by how popular Shield Hero is. We hope to see them back at Crunchyroll Expo again in the future, and can't wait to hear what new songs they come up with next!
Which Shield Hero opening song is your favorite? Do you find yourself dancing in your chair while listening to MADKID's songs? Let us know in the comments!
➡️ Get your Crunchyroll Expo 2020 tickets today to join the celebration of everything anime! ⬅️
Do you love writing? Do you love anime? If you have an idea for a features story, pitch it to Crunchyroll Features!