We got an invite to SEGA/Atlus' exclusive Persona 5 Royal event, including hands-on time with the game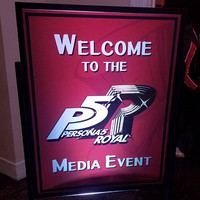 With the exciting release of Persona 5 Royal just around the corner, I couldn't believe my eyes when we heard that SEGA/Atlus were throwing an exclusive preview event for the game; I knew I had to go and report back to you all about what we saw! Of course, no job for a Phantom Thief is ever easy, and this mission saw us brave a real life Palace… Kamoshida's Palace, that is, brought to life inside of the Alexandria Ballroom in Los Angeles!
It was obvious to feel the love and excitement in the air towards Persona 5, and SEGA/Atlus really pulled out all the stops when it came to creating a truly unique and interesting event; but, most importantly, we got to try out the new changes to Persona 5 Royal! As a small warning, this WILL contain some minor spoilers and details about the changes to Persona 5, so if you want to go in completely unspoiled, you've been warned!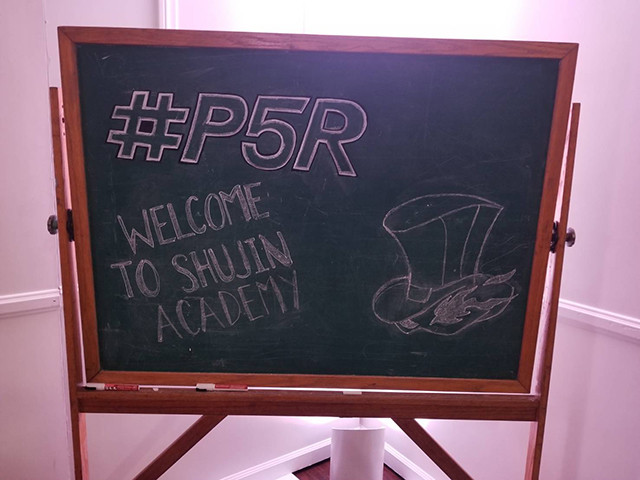 Upon arrival, the place was buzzing with excitement as journalists and content creators mingled with each other and SEGA/Atlus staff, talking about the upcoming release of the game and how thrilled people were to revisit the exciting world of Persona 5. Small snacks and drinks were served to keep everyone energized, and photos were encouraged of the truly elaborate decor resembling parts of Kamoshida's Palace brought to life. Guests could even open a life-sized treasure chest, and even get a closer look at the impressive Persona 5 Royal: Phantom Thieves Edition set that many of us can't wait to get their hands on! Special guests were also in attendance, as new cast members Laura Post (Kasumi) and Billy Kametz (Takuto) were available to give interviews (ours will be published this week!), and the entire hall was filled with Persona 5 music to truly get people into the swing of things.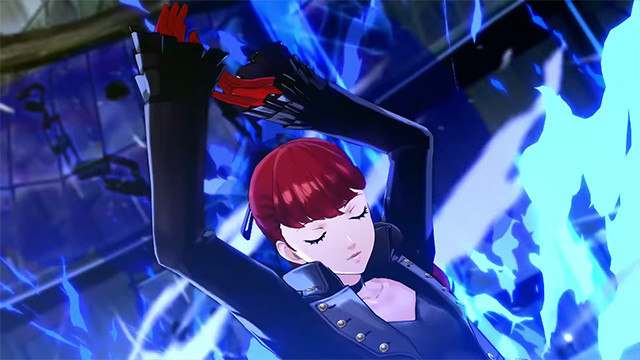 Aside from the interviews, my biggest goal was to sit down with the new version of the game and see what had changed. SEGA/Atlus provided us with various saves that allowed us to experience many of the new changes and updates to Persona 5, and in my opinion fans will have a lot to look forward to and be surprised by! New cast member Kasumi felt right at home, and integrated into the game well from my experiences of seeing her in small pieces of the game; I have to admit that Persona 4's additional character felt a bit hamfisted, but Kasumi seems like she's been there the whole time, really.
The biggest difference I noticed in terms of non-dungeon events, though, was Kichijoji, an area that seemed absolutely huge in comparison to other places available in even the base game. I elected to take part in a social event with Ryuji, which allowed me to see the new club in Kichijoji. While there, Ryuji and I totally had a huge bro moment over the new darts minigame, and the added social interactions felt really fun and exciting; in terms of adding to the game, these felt like a new layer of additional content that helped flesh out the already robust social link systems present in Persona 5, which to me has always been a big draw to the new generation of Persona games. A neat detail I noticed was that the dart minigame was SEGA's own Darts Live, which eagle-eyed Yakuza players might have some experience with! And yes, you do get to actually play darts too, which is a great touch, and will prompt fun interactions with the other members of the team. There's also a jazz bar that allows stat boosts and some other cool things to see, making Kichijoji a great addition to the game that really seems to deliver on truly expanding content.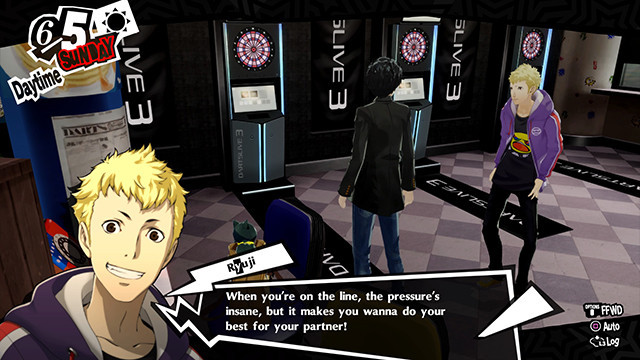 Kamoshida's Palace was available to try for dungeon exploration and combat, and I really have to say: the new grappling hook mechanic in dungeons is quite something. The grappling hook allows Joker to interact with dungeons differently, finding new hidden secrets and bonuses that weren't in the original. The addition of this feature really made the dungeons feel far more alive and interactive to me, and even though I'd already played through the Palace in the base title, it felt totally new to me with just this one addition. Kamoshida's Palace showed off two new items to discover while exploring, mostly with the grappling hook: one that restores party SP (which made exploration and combat lot more rewarding!) and three skulls that, once found, rewarded me with an accessory. Having played Persona 3 FES and Persona 4 Golden, the reworking of Palaces in Persona 5 feels like the biggest change to the series' "second edition" so far, to the point that I really did feel like I was almost playing a different game thanks to even these seemingly minor changes.
As I talked to the SEGA/Atlus staff, I learned that the Palaces themselves have all been overhauled like this, and some have even been changed far more than this one; since this build wasn't final, who knows what might await in the completed copy. Personally the ability to find spots to restore SP was a really nice addition, as it made long dungeon runs more tolerable and less grueling; since I was playing a demo save, I didn't have a huge collection of items like I might normally be carrying, so this actually worked out really well in my favor, making the challenge bearable and rewarding for my hard work to find them with the grappling hook. And, frankly, the grappling hook is just a lot of fun to play around with, giving dungeon exploration just that little bit of extra interaction.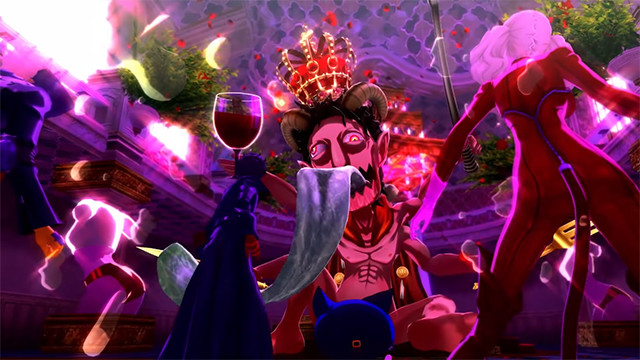 Combat was mostly the same in the sense that the system in place is the same as Persona 5, but Royal adds a new layer with "Showtime" attacks, which are special attacks unique to each character. While I wasn't able to see all of them, I still liked the concept of these attacks, as they made each character feel more unique and interesting in combat than they already were. It isn't a huge change, but it certainly felt like with proper timing or ability these could certainly make turning the tide of difficult or challenging battles a lot easier than before.
What really caught me off guard was the changes made to the bosses; while I had heard that bosses would get new abilities or behaviors, I was surprised to see that even Kamoshida was fairly difficult and challenging in his new iteration. Kamoshida's battle style was mostly the same, but the appearance of copies of Yuuki and Shiho caught me off guard, and I realized a bit too late that I needed to defeat them in order to interrupt Kamoshida's Golden Medal Spike attack. While it was a bit frustrating at first, I actually enjoyed the challenge this provided because I was initially taking the fight too easily, thinking to myself that I'd "already beaten this" boss before, but soon got served (literally) a reminder that there's way more to Royal! I also learned that players looking for a real challenge will likely be able to do so by selecting the hardest difficulty from the start, rather than having to unlock it, so even if you think new boss behavior and dangerous rare enemies aren't enough to scare you off, you can really give yourself a challenge right away.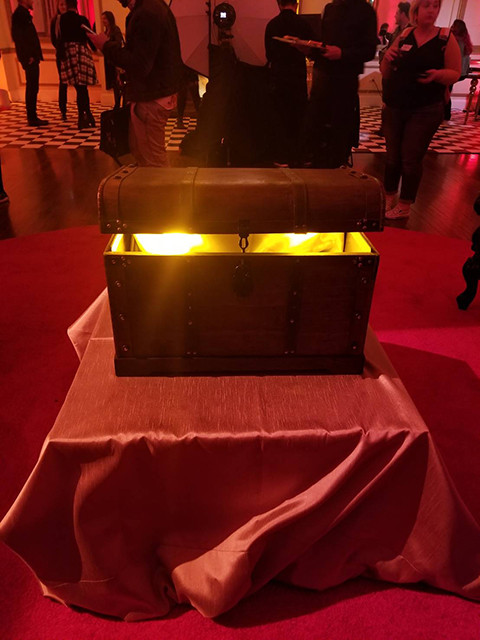 Sadly, like all good things, my time with Persona 5 Royal and the event came to an end, but not before I got to interview the two new cast members! Persona 5 fans can look forward to that interview coming up very soon, and players won't have long to wait before they can get their hands on a copy of Persona 5 Royal for themselves either. For me, I was really appreciative of the invitation by SEGA/Atlus to be a part of this event, and it truly felt like a mixture of excitement for the upcoming release and love for the fans and support the franchise has received over the years. So get your Phantom Thief gear ready, brush up on your social link skills, and get ready to embark on another hundred-hour journey, because from my brief time with the game, I felt like I was experiencing a brand new game for the first time; I can't wait to get the whole thing soon!
Are you excited for Persona 5 Royal? What's your favorite part of Persona 5? Who are your favorite characters? Let us know what you think of the game in the comments!
Do you love writing? Do you love anime? If you have an idea for a features story, pitch it to Crunchyroll Features!