Spring is here and so is all the heartwarming anime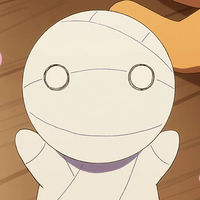 The clouds are finally clearing (mostly), the snow is finally melting (maybe), and—notwithstanding your local temperature—spring is officially here! And right about now, we could all use a lift to get us in gear for warmer weather.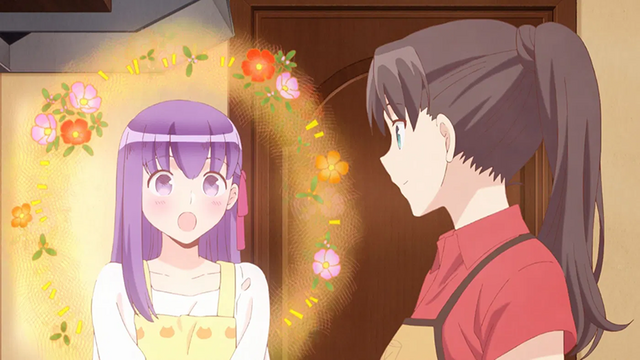 As we head into warmer and sunnier days, it's time to shake off the winter blues. We're always looking to anime to cheer us up, but sometimes even our favorite shows are just a little bit weighty. When we're looking for a quick pick-me-up, we turn to the lighter side of anime: plot-light, cheerful, and sometimes extra-short. They're great bite-sized series that scratch our anime-watching itch, without setting us up for a long marathon or an emotional roller coaster.
There are lots of series perfect for times like this, but we'll start you off with five. Check these out for light, silly, cute entertainment that will brighten your day as spring begins: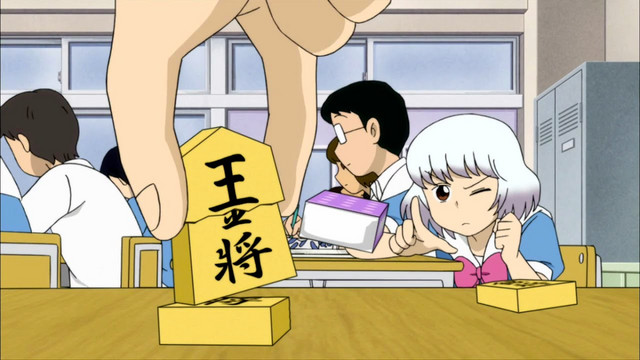 Rumi Yokoi just wants to be a good student. But Seki, her next-desk neighbor in the back of the classroom, is making that extremely difficult. He's always got something new brewing at his desk, but his antics go well beyond distracting and into the realm of near-epic.
Over the course of the series, Seki-kun stages a soap opera with shogi pieces, hosts beetle brawls, and creates family narratives for his robot toys (complete with a theme by anison great Ichiro Mizuki). Yokoi may consider herself above such nonsense, but she's drawn in every time. And can you blame her? He definitely makes school a lot more interesting... and weird.
Each episode clocks in at just under 8 minutes, meaning you can marathon the entire series in about the time it takes to watch a long movie. You might even be tempted to let the opening theme—adorably performed by Kana Hanazawa—play each time.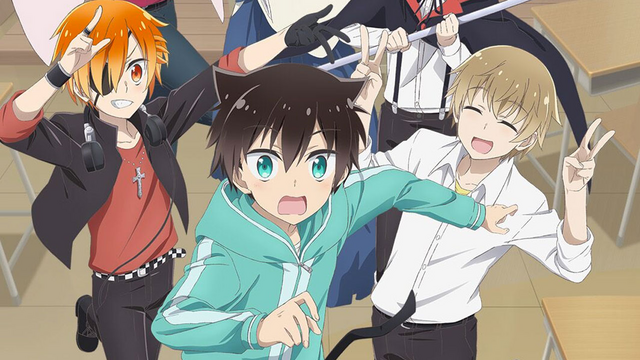 The story of a dark god reincarnated in the present day and battling to keep his evil side at bay may not sound like a good fit for this list. Fortunately, that aspect of the story exists solely in the mind of one of its characters.
Our actual hero, the slightly feline Seri, is doing his best to lead a normal school life. Unfortunately, his classmate Kabuto is in full chuunibyou mode, believing himself to be the Dark God of Destruction Miguel. Seri is determined not to react in any way, either by losing his temper or by encouraging Kabuto's flights of fancy. But with Seri's friend Utsugi having way too much fun with the whole situation—including an ever-growing cadre of chuuni classmates—Seri fails more often than he succeeds.
Despite the occasional painful embarrassments Seri suffers, A Destructive God Sits Next to Me is fun for a light watch. The episodes are of a standard length, but can be watched casually without a deep focus on lore... unless you actually want to try and piece together Miguel's whole deal. (Considering Kabuto hasn't got it straight himself, we recommend against that.)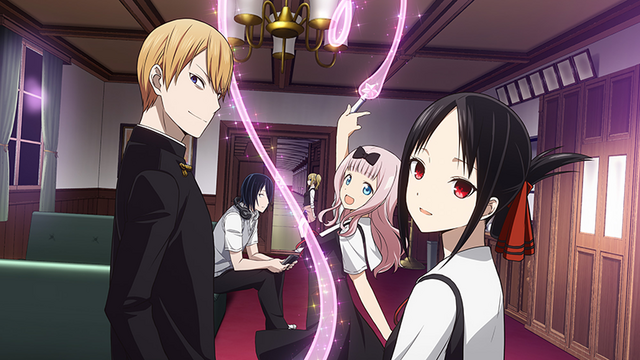 What if a high school romance comedy played out like an intense battle series? Fan-favorite KAGUYA-SAMA: LOVE IS WAR asks the question we never knew we needed answered.
Despite its weighty title, this series is anything but heavy... no matter what the protagonists themselves may believe. Kaguya and Miyuki are absolutely in love with each other. The problem is, they haven't confessed to each other—and, being extremely prideful, neither wants to give way first for fear of becoming the "inferior partner." So they enact convoluted plans and battles of wits that absolutely do not work, either because they're ridiculous or because the adorably chaotic Chika intervenes.
For a show about psyching out your crush, KAGUYA-SAMA is surprisingly wholesome. There are moments of genuine cuteness, plenty of humor, and some of the best opening and ending themes we've seen in recent years (including a Crunchyroll Award winning track!).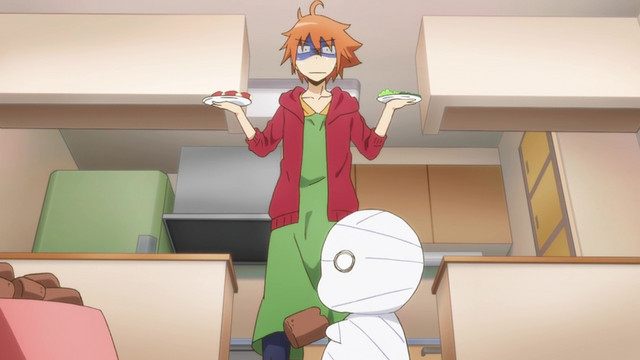 Please make room in your life for Mii-kun, the cutest thing to happen to ancient burial rites since... well, okay, this may be a first.
Protagonist Sora is used to weird gifts from his globetrotting dad, but a literal mummy is the weirdest yet. Even stranger, Mii-kun isn't your standard mummy: it's cute, palm-sized, and wants all Sora's love and affection. Also, it seems to be made almost entirely of bandages. It doesn't take long for Mii-kun to become an important—and adorable—member of Sora's household.
How to Keep a Mummy also brings on even more tiny cryptids, and remains a source of cuteness and silliness for its whole run. You will also inexplicably find yourself wanting a little pet mummy of your own... though we recommend you leave that to Sora.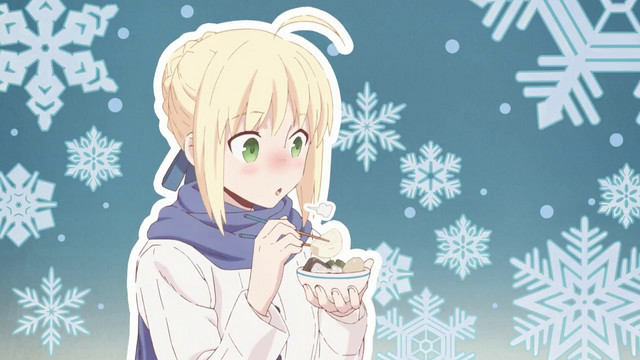 In a Fate mood, but want something a little lighter than Grail Wars and family crises? TYPE-MOON has a solution... because of course they do.
Today's Menu for the Emiya Family foregoes the more dramatic aspects of the Nasuverse in favor of beautifully drawn food. Each episode features a fancy dish made by our hero, Shirou Emiya. Whether it's salmon for Cú Chulainn, a family hot pot, or fancy sushi, these dishes are probably as delicious as they are beautiful. Follow along closely enough, and you might even learn a few cooking tips.
Of course, you'll also get some sweet character moments, with the Masters and Servants of the Grail War just generally having a nice time for a change. Clocking in at 12 minutes each, these bite-sized episodes are perfect for lifting your spirits.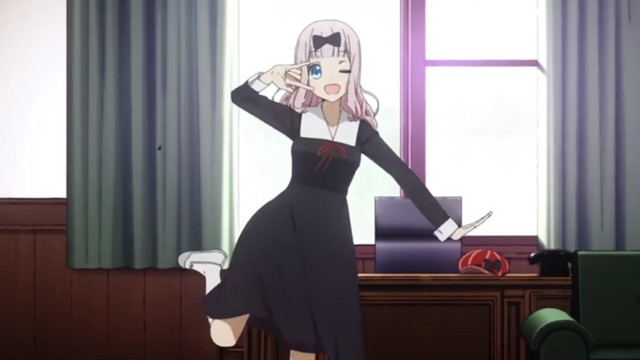 These are just a few to get you started! There are lots more shows available to watch right now to put a spring in your step. What are some of your favorites? Share your recommendations in the comments!