The Spring 2019 Renewal kicks off with a look back at a very sweet TV anime about a very anxious young lady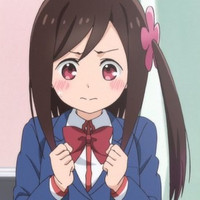 Spring has sprung and a new season is upon us, but before we get wrapped up in the latest, hottest shows, "Cruising the Crunchy-Catalog" is taking a moment to refresh our memories of some of the stand-out anime series from the Spring season of the previous year with the Spring 2019 Renewal.
In our inaugural installment, we take a look at a show that explores the pitfalls of social interaction and the joys of making friends and influencing people, all filtered through the perspective of an extremely shy but resourceful young lady in the anime known by the tongue-twisting title of Hitoribocchi no Marumaruseikatsu.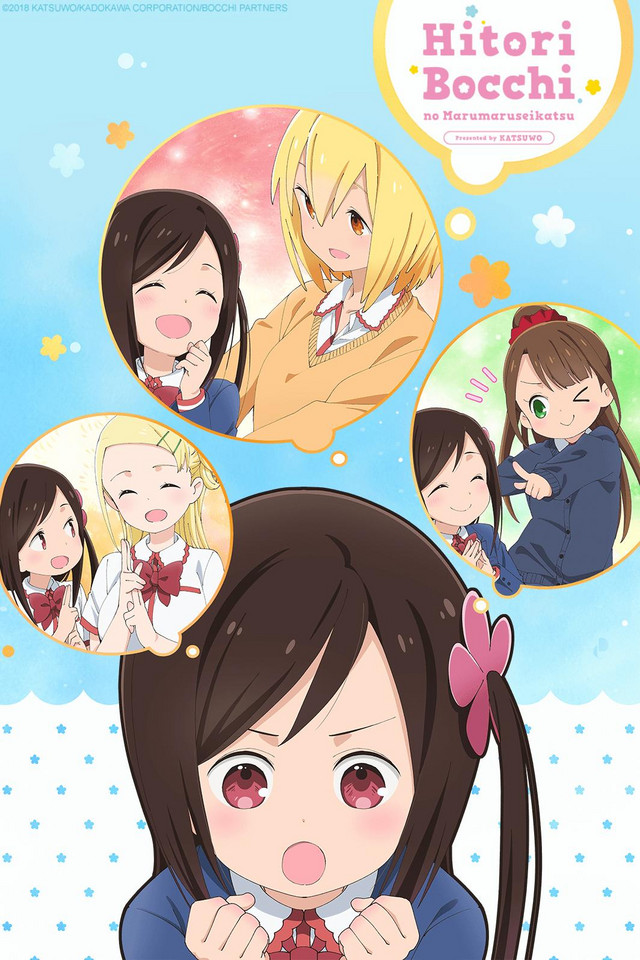 What's Hitoribocchi no Marumaruseikatsu?
Based on the 4-panel manga by Katsuwo, Hitoribocchi no Marumaruseikatsu is a 2019 TV anime with direction by Takefumi Anzai and animation production by C2C. Crunchyroll describes the story of the series as follows:
Hitori Bocchi, a girl with extreme social anxiety, has had only one friend throughout elementary school. When Bocchi learns they'll be split up after graduation, she makes a promise to her: "By the time of my middle school graduation, I'll make friends with everyone in my class." And if she can't... they won't be friends anymore?! But Bocchi has a hard time talking to people. When she gets nervous, her legs cramp. She can't look other people in the eye. She doesn't even know how to make friends! Every way she thinks of to make friends ends up failing. Will her friend-making plan pay off?!
Hang in there, Bocchi. We know you can do it.
Cute as a Button
A chief charm point of Hitoribocchi no Marumaruseikatsu is its adorable visual aesthetic. In addition to having a gentle color palette, the character designs by Kii Tanaka are delightfully squishy, allowing Bocchi and her friends to morph into little moe blobs when expressing shock, exultation, or enthusiasm. As a whole, the series is very easy on the eyes.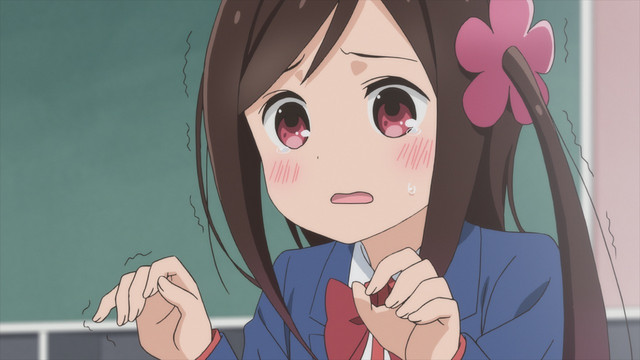 Schemes Within Schemes
Cuteness alone is often not enough to keep an anime series together, but Hitoribocchi no Marumaruseikatsu also has surprisingly strong comedic chops, excelling in exaggeration, mild absurdity, and impeccably-timed slapstick to keep the laughs coming.
While Bocchi is an extremely socially anxious girl with little experience making friends, half the fun comes from watching her concoct overly-elaborate schemes in her efforts to achieve her goals. For example, when faced with the mortifying prospect of having to recite an original haiku in front of the entire class as part of a homework assignment, Bocchi gently tries to give herself a cold instead. That her schemes invariably back-fire in amusing ways is a running gag throughout the series.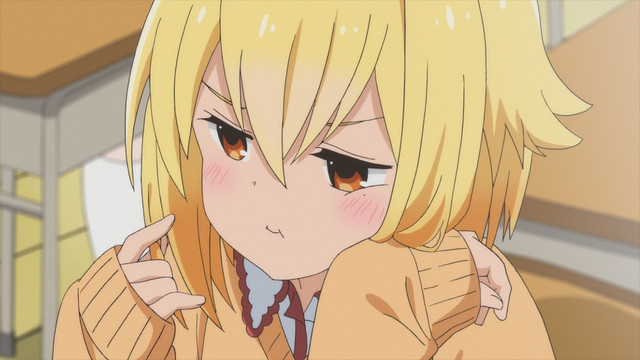 Mostly Harmless
Perhaps the greatest strength of Hitoribocchi no Marumaruseikatsu is its relentless positivity. The series doesn't have a mean bone in its body, and although Bocchi's struggles to socialize are the central source of dramatic conflict, the audience is always encouraged to laugh with her, not at her. Her hard work and earnest attitude is inevitably rewarded, and the comedic beats focus on celebrating her unlikely successes rather than reveling in her set-backs.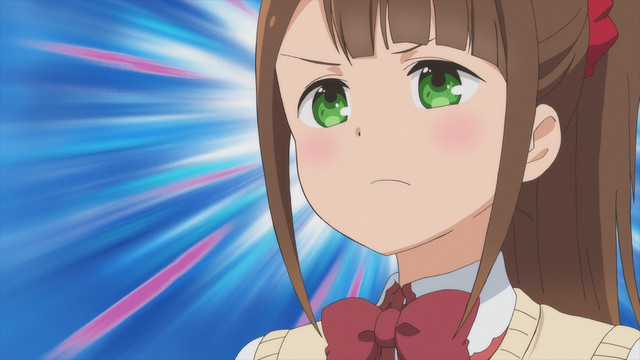 Remedial Lessons
Crunchyroll currently streams Hitoribocchi no Marumaruseikatsu in numerous territories worldwide (except Asia), and the series is available in the original Japanese with subtitles in English, Spanish, Latin American Spanish, Portuguese, French, Italian, German, Russian, and Arabic. Currently, there is no English language home video release for the series in the United States, so what you stream is what you get.
Even with so many high quality school comedy anime to choose from, there are few shows that are both as genuinely heart-warming and as consistently funny as Hitoribocchi no Marumaruseikatsu, so if you're in the mood for something sweet and sentimental, and if the series is available in your area, then please consider giving the everyday exploits of Hitori Bocchi and her friends a try.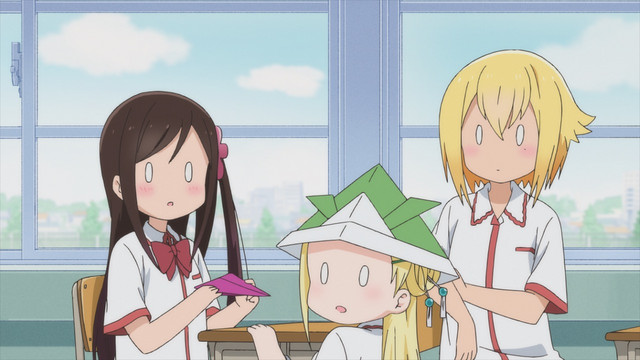 Thank you for joining us for the first installment of the Spring 2019 Renewal by "Cruising the Crunchy-Catalog". Be sure to join us next time when we explore a series about the pressures of professional life, the comforts of home, and the intervention of a tiny fox deity with a very fluffy tail.
Is there a series in Crunchyroll's catalog that you think needs some more love and attention? Please send in your suggestions via e-mail to [email protected] or post a Tweet to @gooberzilla. Your pick could inspire the next installment of "Cruising the Crunchy-Catalog!"

---------
Paul Chapman is the host of The Greatest Movie EVER! Podcast and GME! Anime Fun Time.

Do you love writing? Do you love anime? If you have an idea for a features story, pitch it to Crunchyroll Features!