The Spring 2019 Renewal continues with a little light comedy and gentle romance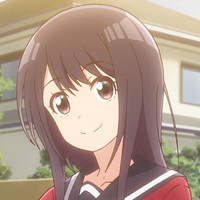 Spring has sprung and there's no time like the present to catch up on any titles in your anime backlog that you may have overlooked when they were brand new broadcasts. "Cruising the Crunchy-Catalog" is here to help with our Spring 2019 Renewal, which looks back at some of the stand-out series from the previous year's Spring season.
This week, we're hanging out with a most unusual literature club as we check out the springtime of youth with a little show known as Senryu Girl.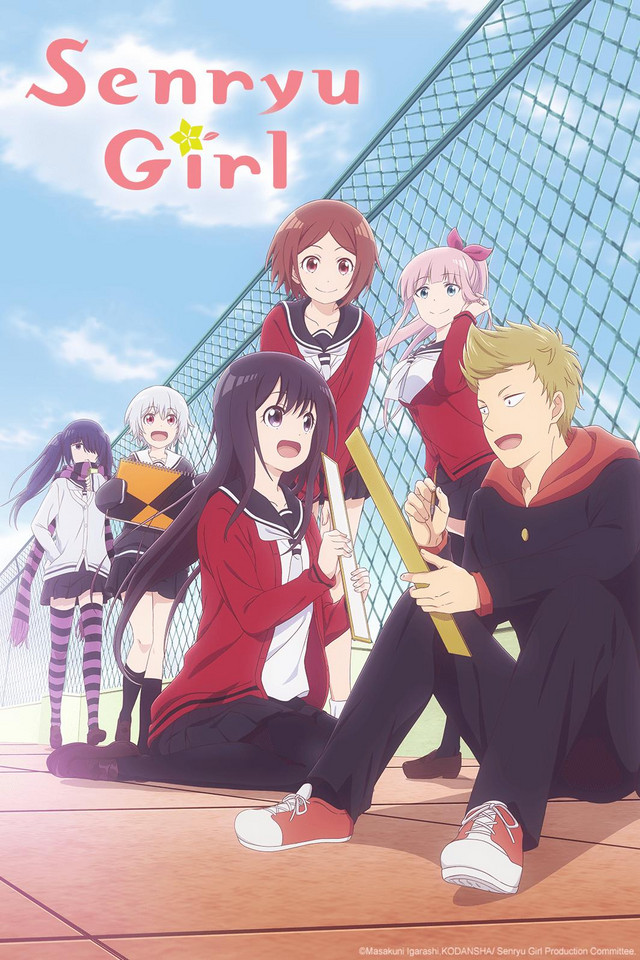 What's Senryu Girl?
Based on the manga by Masakuni Igarashi, Senryu Girl is a Spring 2019 TV anime with direction by Masato Jinbo and animation production by Connect. Crunchyroll describes the series as follows:
At first glance Yukishiro Nanako seems like a normal high school girl, but she has a notable eccentricity: instead of speaking, she communicates only through written senryu poetry! This means she expresses herself exclusively in 5-7-5 syllables. To most this might seem like an inconvenience, but for Nanako and her ex-delinquent bestie, Busujima Eiji, it adds to the experience of their high school lives as they run the Literature Club.
Set in a high school literature club, Senryu Girl is more broadly a romantic comedy that feels surprisingly down-to-earth despite its unusual premise and its heavy emphasis on situations that are somehow as ordinary as they are absurd.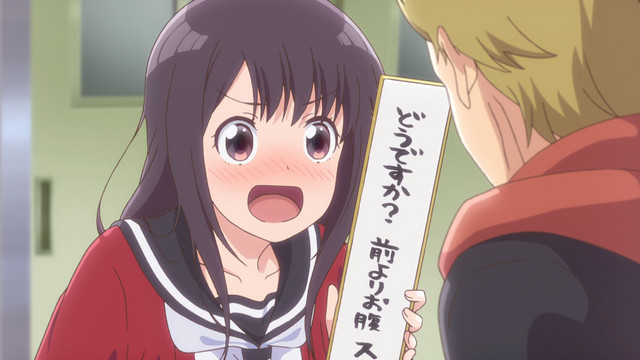 Gap Moe
A central conceit in the comedy of Senryu Girl is "gap moe," meaning that the cuteness of a character or situation is found within the "gap" between the viewer's expectations and the character's true personality. For example, Eiji Busujima looks and talks like a delinquent, but he's actually got a heart of gold. And Kino Yakobe, a seemingly shy girl who communicates exclusively through the illustrations she draws, is actually extremely talkative, energetic, and gregarious.
Senryu Girl is stuffed to bursting with "gap moe" and the constant tweaking of what the audience comes to expect — the Summer "Test Of Courage" episode has a surprisingly horrific scare sequence — is one of the features that makes the show such a pleasurable viewing experience.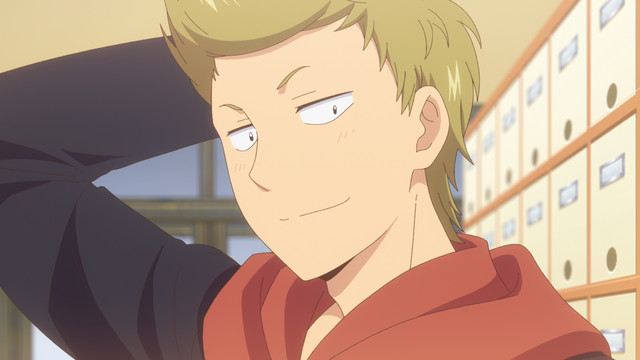 Poetry in Motion?
The original Senryu Girl manga is a yonkoma (four-panel) comic, and director Masato Jinbo does an excellent job of translating Senryu Girl into an animated medium while still maintaining the unique ebb and flow of the four-panel comic structure. Consequently, the Senryu Girl anime has excellent comic timing, with gags that surprise and delight with their speed and efficiency. Senryu poetry, while similar to haiku, is known for being less formal and more sardonic, and the sense of humor in Senryu Girl is similarly free-spirited.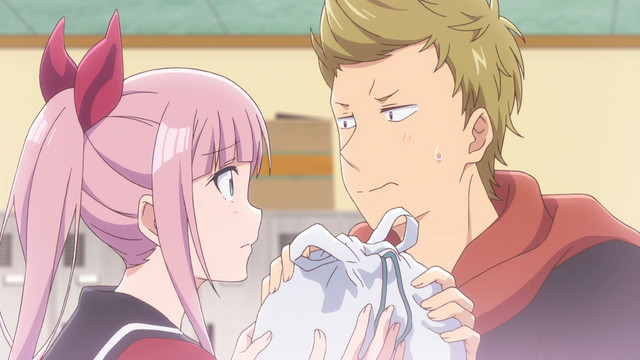 Equal Romance?
As the series progresses, the romantic aspects of Senryu Girl take on a larger and larger role, but the nature of young love is expressed in an asymmetrical manner. Throughout the story, it becomes clear that Nakano Yukishiro's feelings for her best friend, Eiji Busujima, run far deeper than they initially appear.
How Senryu Girl positions this burgeoning (albeit one-sided) romance is another highlight of the show because Nakano's shy nature allows the show's creators to explore her growing love for Eiji without losing the comedic moments or becoming too sweet or sentimental.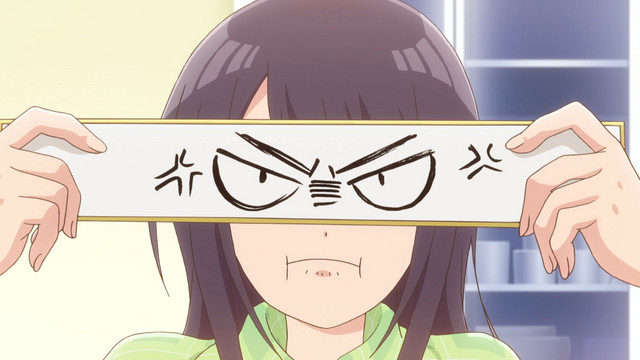 Gentle Words
Crunchyroll currently streams Senryu Girl in 44 territories worldwide and the series is available in the original Japanese language with subtitles in English, Latin American Spanish, and Portuguese. In the United States, a Bluray release of Senryu Girl will be published by Sentai Filmworks on May 19, 2020, and this home video version also includes an English language dub.
With each episode clocking in at about 12 minutes in length, Senryu Girl is an ideal show for busy anime fans who are in the mood for a little light entertainment but who may not have a lot of free time on their hands. If you've got a hankering for a sweet and sincere blend of comedy and romance (and if the series is available in your area) then please consider giving Senryu Girl a try.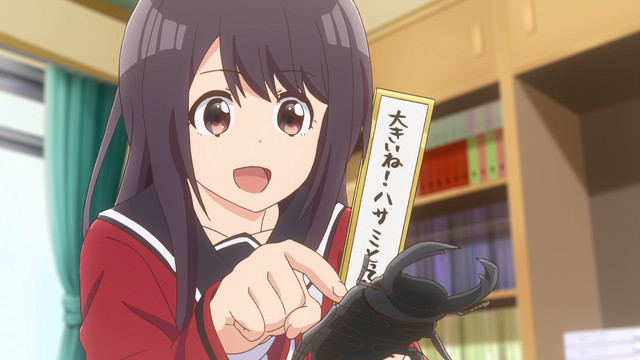 Thanks for joining us for the most recent installment of the Spring 2019 Renewal by "Cruising the Crunchy-Catalog." Be sure to tune in next time for a show that may or may not involve musical numbers and a modern spin on a certain river-dwelling creature of Japanese folklore.
Is there a series in Crunchyroll's catalog that you think needs some more love and attention? Please send in your suggestions via e-mail to [email protected] or post a Tweet to @gooberzilla. Your pick could inspire the next installment of "Cruising the Crunchy-Catalog!"

----------------
Paul Chapman is the host of The Greatest Movie EVER! Podcast and GME! Anime Fun Time.

Do you love writing? Do you love anime? If you have an idea for a features story, pitch it to Crunchyroll Features!