Here are nine anime opening themes — both old and new — to give you motivation during life's rough moments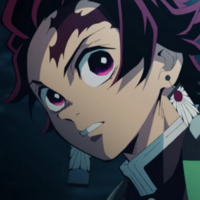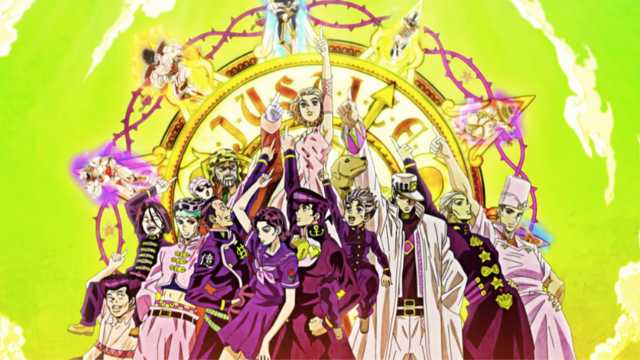 Anime soundtracks are a huge reason why I developed such a lifelong love for music. Growing up, me and my siblings had anime opening (and ending) themes on endless rotation. Armed with an array of blank cassette tapes, we used to hold a stereo up to our TV and delicately record anime tunes from VHS recordings. I remember so many hours spent hunched over that stereo, listening intently to those songs. Somewhere in the sounds of those slightly warped, low-quality recordings, I found a deep sense of peace and joy whenever I felt lonely and hopeless.


There are plenty of difficult and terrible things in our world today, and it can be hard to find reprieve. In the midst of painful times, it's important to still find warmth and beauty where we can. Here's a list of nine anime opening songs — both old and new — that bring me comfort time and time again. Though some of these songs might also bring tears of joy, each tune carries an inspirational drive toward feelings of hope. Let's dive in!
"Butterfly" by Kouji Wada — Digimon Adventure tri.
With its simple yet effective guitar riffs, "Butterfly" is the fantastic opener from the beloved anime's first season, and it brings back heaps of nostalgic memories for me. The Digimon Adventure tri. version in the link above contains the same touching magic that made the original version so fantastic: soaring vocal work by the late Kouji Wada (RIP). This is undoubtedly one of those rare songs that blissfully conjures a sense of bittersweet longing, resolve, and hope.



"Just Communication" by Two-Mix —

Mobile Suit Gundam Wing
I was first exposed to Mobile Suit Gundam Wing, like many others, when it aired on Cartoon Network's Toonami. The Toonami version axed the incredible original intro, and "Just Communication" along with it (though we were still treated to a pretty amazing instrumental version for the ending US credits).

Two-Mix's synth-based brand of J-Pop perfectly nails the sort of sounds you'd imagine in a mech-filled future. The song also shifts through an emotional palette fitting for the Gundam universe, going from upbeat fight-mode intensity to contemplative verses that echo feelings of love and sadness. Bittersweet moments notwithstanding, "Just Communication" is a timeless anime opener that will get you fired up to duke it out— Wing Zero style — with whatever life throws your way.
"Sora ni Utaeba" by Amazarashi — My Hero Academia



Going off an entirely unscientific poll, "Sora Ni Utaeba" seems to be fairly underrated compared to other My Hero Academia openers (which are also fantastic). This track serves as the opening tune that covers some of my favorite moments in the series, from Todoroki reaching greater self-understanding, to the unforgettable battle with Stain. "Sora Ni Utaeba" is a propulsive anthem you shouldn't miss.


"Silhouette" by KANA-BOON — Naruto Shippuden

This Naruto Shippuden theme really took the internet by storm. Covers of KANA-BOON's electric "Silhouette" abound on YouTube, along with tons of memes related to the track (and let's not forget the pretty sweet Avengers: Infinity War fan-made video too). Even though it might suffer a bit from online oversaturation, "Silhouette" still stands out as one of the most motivational — and memorable — shōnen tunes ever made.
"Great Days" performed by Karen Aoki and Daisuke Hasegawa — JoJo's Bizarre Adventure: Diamond is Unbreakable


It was really really hard to only pick one JoJo's Bizarre Adventure song for this list. Every season features inspirational openers, but "Great Days" is probably the peak for me. There's an especially buoyant, optimistic quality to the chorus that can instantaneously brighten my day. Also, the upper key change in the final section is *chef_kiss.png.* "Let the voice of love take you higher," indeed.


"Gurenge" by LiSA — Demon Slayer: Kimetsu no Yaiba



LisA is quite prolific in the world of anime. Her songs have been featured in shows like Fate/Zero, My Hero Academia, and Sword Art Online. But for me, Demon Slayer: Kimetsu no Yaiba's opener "Gurenge" is undoubtedly her crowning achievement.

"Gurenge" is the one opening anime song in years that straight up floored me when I first heard it. I also can't stress enough just how flawlessly the song pairs with Demon Slayer's opening visuals. And whether or not you're a fan of Panic! At the Disco, this video of Brendon Urie crooning along is a very apt example of the song's indisputably powerful and infectious vibes.


"Cruel Angel's Thesis" performed by Yoko Takahashi —

Neon Genesis Evangelion
While many people think of Neon Genesis Evangelion as a gloomy soul-wrencher doused in religious and philosophical symbolism (not saying this as a pejorative, as I consider NGE to be the best anime of all time), the same depressive qualities can't be ascribed to the show's iconic opening song.

"Cruel Angel's Thesis" expresses the sort of resolve and strength you wished Shinji could find. It's also beyond impressive that the song is still just as moving as it ever was, even after years of an almost inescapable amount of online spoofs and memes. If you want to feel like you're hopping into an EVA unit with your A.T. field at maximum and guns ablazin', look no further.
"Moonlight Densetsu" —

Sailor Moon
For most people, this unforgettable classic is likely the first song to come up whenever anime music is mentioned. What's not to love? It has thumping early '90s drum fills, sparkling synths galore, and a jaw-dropping central melody that can make any musician green with creative envy. I'm not being hyperbolic when I say that "Moonlight Densetsu" has been dear to me in just about every phase of my life. And I imagine its vibrant sense of celestial wonder will continue to motivate me — and many others — for years to come.

"Hohoemi No Bakudan" by Matsuko Mawatari — Yu Yu Hakusho
For me, this is the penultimate feel-good anime opener from a quintessential '90s anime. "Hohoemi no Bakudan" really delivers on every level. Prince-esque guitar riffs, groovy basslines, keyboard horns, and an indelible vocal melody to top it all off. It's unusual for me to call anything perfect, but this is one of those rare pieces of art that I consider flawless.

That concludes my list of anime bangers destined to lift your spirits. We could all use a little extra music in our lives during times of tumult, so I hope this list inspires you to relisten to some of your favorite anime openers!


Are there any other anime openers you'd include on this list? Let me know in the comments!





Do you love anime? Do you love writing? If you have an idea for a features story, pitch it to Crunchyroll Features!