Learn how people are coping with being under Japan's version of "Stay at Home"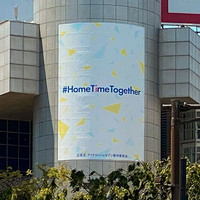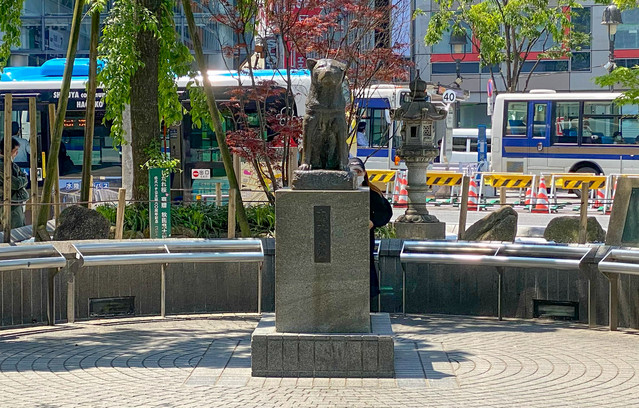 A lonely Hachiko at midday (Photo: Daryl Harding)
After looking at how the State of Emergency in Japan has affected voice acting in anime, we wanted to highlight some stories from people living all over Japan, how they are coping with the current coronavirus (COVID-19) lockdown, and their thoughts on the situation.
In this two-part feature, we will focus on four people from four different areas of Japan, from Japanese citizens and foreigners living in the country, to get their perspective and feelings on how the "lockdown" is affecting them.
Read Part Two, Tokyo and Japan's rural areas,

here

.
(Note: All answers have been edited down for clarity.)
In Japan's Old Capital of Kyoto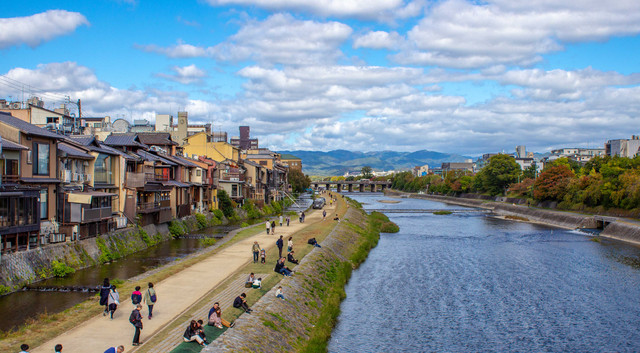 Kyoto last November (Photo: Daryl Harding)
I first spoke with Matthew Li from New York, who works as a social media marketer and producer for OtakuVS, an anime streetwear brand and YouTube channel, from his home in Kyoto.
First, how are you doing in the "lockdown," even though it's not technically a lockdown?
I live in Kyoto, so the "rules of the lockdown" might differ from Tokyo's rules. I can say that most of the city streets have emptied out and a majority of stores and restaurants are closed temporarily. To me, it's a good thing as it gives almost no incentives for tourists to visit or for locals to hang out in large groups.
How has the quarantine affected you personally?
I'm someone who likes to eat out, shop for clothes, and go to concerts, so the quarantine has affected my social life quite a bit. I had a lot of plans to travel around Kansai and Japan before the State of Emergency, but of course, all of that has been postponed. However, staying home has helped me keep productive on my hobbies, such as writing scripts.
What about professionally?
In Japan, I'm mostly working on marketing and production for OtakuVS right now. Since most of the stuff on OtakuVS is done digitally and from home, not much of it has changed apart from some scheduling.
Was there anything you were looking forward to that has now been canceled?
So many plans have been canceled or postponed, which of course doesn't feel great. I had booked a concert for the peggies (who sang the ending theme "Stand by Me" for Sarazanmai) in May, which is canceled. I was also hoping to go to Summer Sonic in Osaka in August though that probably isn't going to happen either. I'm sure many people have had bigger life milestones they've had to cancel though, so I always remind myself that I'm relatively lucky.
Is there anything you've started to do because of the lockdown?
I started reading a lot of news on the coronavirus, which maybe isn't the most healthy habit to pick up ...
What are you using to cope with being forced to stay inside?
I've been spending a good amount of my time on my backlog on films and catching up on manga like The Quintessential Quintuplets and Komi Can't Communicate. As for anime, I haven't been interested in many shows recently besides KAGUYA-SAMA: LOVE IS WAR, which will always win my heart.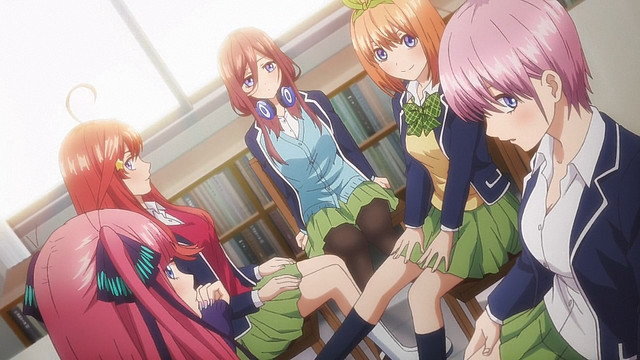 How has your neighborhood/town changed?
My neighborhood has always been pretty sleepy since it's residential, so it doesn't feel any different.
What are you looking forward to once everything is over?
I'm looking forward to seeing my friends, eating out, and traveling again.
How do you feel about Japan's response to the pandemic?
I think Japan's response has been very weak thus far. It seems to me that many politicians don't want to take responsibility for an economic downturn or to force change in the work culture here, but it's come to the point where decisions are being made too late. Japan's rate of testing is terrifyingly low in comparison with its neighbors, South Korea, and Taiwan, which has allowed the virus to spread at a growing pace. I don't think Japan will become another Italy or New York, but it's definitely not going to have an easy time in the coming weeks.
Sleepy Areas of Sendai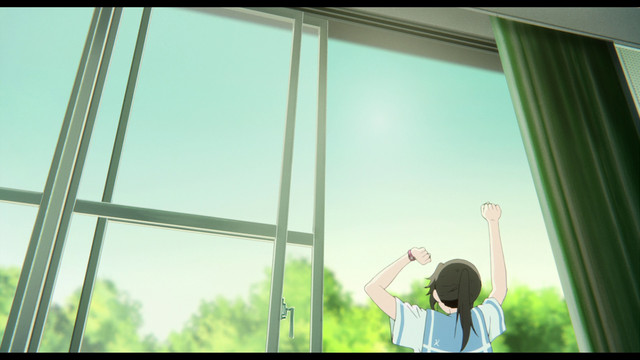 I then spoke to Takazuki, an avid fan of the Naoko Yamada anime film Liz and the Blue Bird and an international student that has been studying in Japan for nearly 4 years in the city of Sendai in Miyagi Prefecture.
Firstly, how are you doing in the "lockdown," even though it's not technically a lockdown?
I live in Sendai, and each day feels like cases are getting worse after the Olympic flame was displayed in Miyagi prefecture. Although it's not a big city, a lot of retail chains were closed.
How has the quarantine affected you personally?
It stressed me out immensely at the start due to the thoughts of it greatly affecting my career, but I'm slowly getting by. I'm fluctuating in my mental health and good physical health but slowly getting used to this quarantine lifestyle.
What about professionally?
This was my biggest worry in this pandemic. I major in STEM (research-focused); now I am unable to take samples and do research in my lab. This is my last year, so I am afraid I couldn't graduate.
International students here start their semester in Fall instead of Spring, unlike the Japanese students. I may have to change my thesis despite being halfway done and focus on write-ups and analysis instead.
Was there anything you were looking forward to that has now been canceled?
I was planning to visit Kyoto before Spring Break ended to attend a doujin event, do an anime pilgrimage, visit the KyoAni & Do shop and simply relax. I also wanted to visit the famous Agata Festival in Uji before I graduate, but I don't think this pandemic will end before I'm able to graduate.
I also attend a lot of anime events. I had won tickets for the Sound! Euphonium concert, AZALEA live, ReoNa tour, Sword Art Online Orchestra concert, and applied for many more, but all of those events either got canceled or postponed. I was also looking forward to going to the Akita Pride March, and this season's fantastic TV anime and movie lineup.
Is there anything you've started to do because of the lockdown?
I've recently started playing games. It's something I've not done in years because university and attending events have kept me busy. Been exercising a lot more too.
What are you using to cope with being forced to stay inside?
Liz and the Blue Bird. It's an anime movie that's keeping me sane. I can watch it multiple times and still have fun analyzing it. I'm not too caught up with seasonal anime (though they're mostly postponed anyway), so I ended up watching more old anime for nostalgia. I haven't touched JRPG in seven years because they usually take more than 80 hours, so I took this chance to play games like Tales of Vesperia.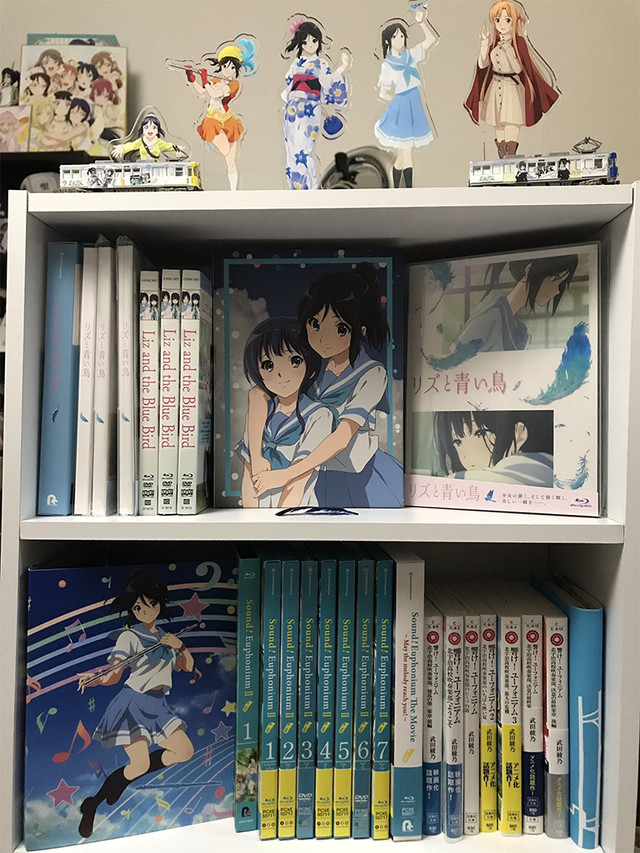 Taka's shrine to Liz and the Blue Bird and Sound! Euphonium
How has your neighborhood/town changed?
Nothing changed much at Level 3 warning in early April [when the State of Emergency was called, though Miyagi wasn't on the initial list]. People were still going to the lab, as usual, we were more afraid of not going to work and felt guilty for staying home due to the work culture.
[Note: The levels refer to Taka's university internal system of ranking the pandemic. Level 4 refers to the State of Emergency declaration.]
As of writing, there are still some people out in Sendai in some areas but I've never seen it this empty, except during the New Year period, and when I go out for karaoke with friends until 3 or 4 AM until early in the morning, a common practice in Japan.
What are you looking forward to once everything is over?
Karaoke with friends, meeting my favorite author and voice actors, going to events again, and anime pilgrimages. I'm also working on a collaboration with Japanese fans of Sound! Euphonium for a certain event.
How do you feel about Japan's response to the pandemic?
Definitely not pleased, they could've done so much better. A lot of people think Japan is a utopia, but it's just like any other country. Perhaps that's why everyone expected better.
Even at Level 3, some people are still doing sampling and come to the lab every day, hold meetings (not online), and conduct experiments. I was shocked at how there is no sense of urgency not just by the government, but by the citizens as well. It took Sendai to Level 4 (out of 5) to realize that this pandemic is not to be treated lightly.
Any other stories you'd like to tell?
I had to be quarantined for more than a month because I was in a certain area. When I'm finally no longer under supervision, I was able to check out the cherry blossoms around my quiet neighborhood and go downtown to finally grab some McDonald's that I'd been craving. McDonald's is good enough for me to survive …
Unlike Tokyo or any other countries like Indonesia, there aren't that many delivery services like UberEats in Sendai. The Konbini (convenience stores) is my life savior, it is my best friend.
---
Thank you to both Matthew and Taka for talking to us and sharing their stories in this troubling time. You can find Matthew's work at OtakuVS, and find Taka on Twitter at @takasakinozomi, where she talks a lot about Liz and the Blue Bird.
If you or someone who know is living in Japan, coronavirus-based English resources are available at NHK World Japan.

---
Daryl Harding is a Japan Correspondent for Crunchyroll News. He also runs the YouTube channel about Japan stuff called TheDoctorDazza, tweets at @DoctorDazza, and posts photos of his travels on Instagram.