"Cruising the Crunchy-Catalog" goes waiting in the Summer with a TV anime from Winter 2012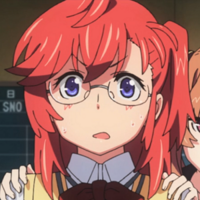 Spring is coming to a close and Summer is just around the corner. And while the current state of the world may preclude certain typical Summer activities like going to the beach or visiting an amusement park, there's no shortage of catalog anime titles to catch up on. But what's worth watching? Where do we start?
"Cruising the Crunchy-Catalog" is here to help fans make informed choices by drawing attention to older titles that they may have missed the first time around, and this week we're looking back at an original series that mixes science fiction, teen romance, and a little comedy for good measure when we check out Ano Natsu de Matteru.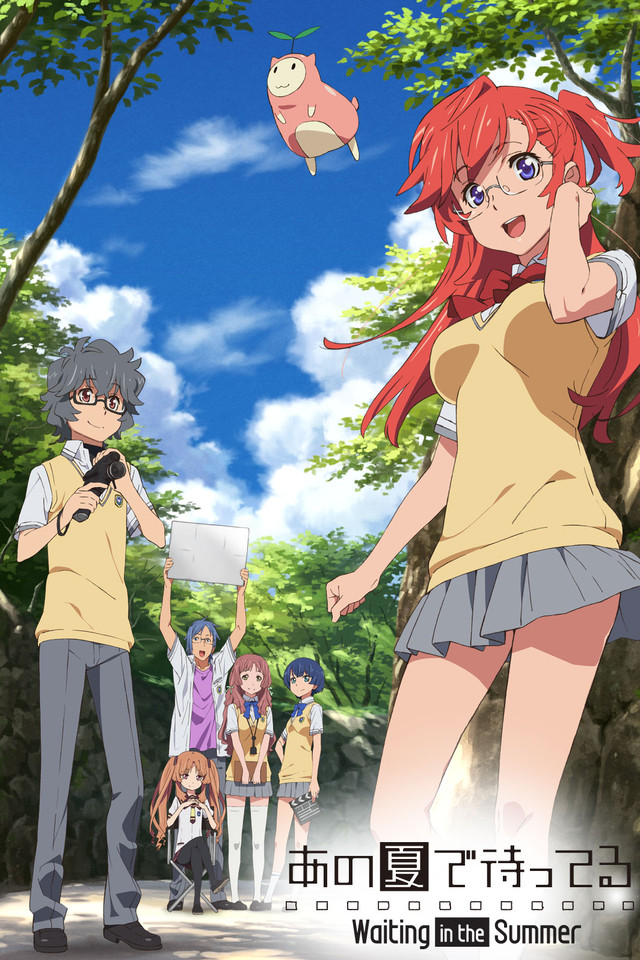 What's Ano Natsu de Matteru?
Ano Natsu de Matteru (Waiting in the Summer in English) is an original 2012 TV anime with direction by Tatsuyuki Nagai and animation production by J.C. Staff. Crunchyroll describes the story of the series as follows:
To combat the approaching boredom, friends decide to make a film together documenting their memories together.
Here are some additional details to give you a broader idea of the series: Using an old Super 8 camera left to him by his grandfather, first-year high school student Kaito Kirishima decides to make an amateur science-fiction film with his friends and classmates, including the mysterious and beautiful transfer student, Ichika Takatsuki.
Kaito falls in love with Ichika at first sight, but little does he know that Ichika has a secret: she's actually an extraterrestrial from a highly-advanced civilization in the Andromeda galaxy.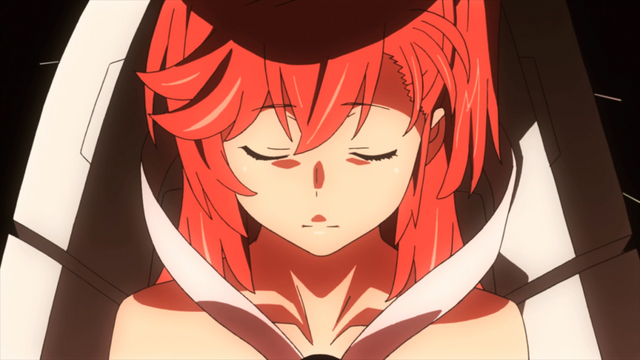 Magical Girlfriend.
Long before the "trapped-in-an-MMO" and isekai sub-genres were the primary vector for adolescent male wish-fulfillment in anime, there was a sub-genre best described as "magical girlfriend" anime. Its main feature was stories of romantic pairings between an ordinary Japanese schoolboy and a young lady who embodies the kind of qualities found only in speculative fiction. Earlier examples include series like Ah! My Goddess and Please Teacher, but there are countless works that involve a boy finding romance with an oni, a goddess, a ghost, a sentient computer, or an alien from outer space.
Ano Natsu de Matteru is the prototypical "magical girlfriend" series. It follows a story pattern that allows the inexperienced romantic leads to fall rapidly and hopelessly in love: Kaito's parents and elder sister are absent; school is winding down for summer break; Ichika and Kaito end up living under the same roof due to circumstances, etc. It's a perfect storm of teenage hormones, puppy love, and a general lack of meddling adults.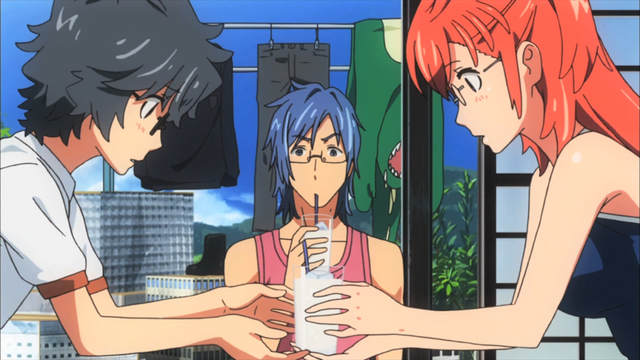 Unequal Romance.
The path of true love is always bumpy, and many "magical girlfriend" shows introduce complications in the form of a love triangle, often with a childhood friend who is secretly enamored with the protagonist. Ano Natsu de Matteru gets even funkier with its romantic geometry by introducing what can only be described as a "love chain," in which every main character is in love with another main character, who is in love with someone else, who is in love with someone else, etc.
On paper, that sounds needlessly complicated, but in execution, it's a simple way to raise the emotional stakes and ratchet up the dramatic tension. And despite the show's far-out premise, the main characters in Ano Natsu de Matteru generally behave like ordinary teenagers — they can be both selfish and selfless, greedy and giving, compassionate and petulant — so the romantic entanglements strike a realistic tone.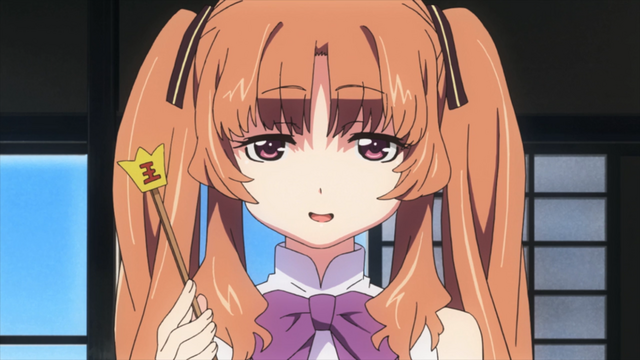 Agent of Chaos.
There are several places where Ano Natsu de Matteru diverges from the typical "magical girlfriend" pattern, for example via the reveal of Mio Kitahara's a-typical lifestyle (no spoilers!), but perhaps the best weapon in the show's romantic comedy arsenal is comic relief character/aspiring film-maker/professional instigator, Remon Yamano.
None of the other characters ever know exactly what's up with Remon, and the pint-sized third-year student has a talent for making any social situation more unpredictable, whether it be through her too insightful observations or the careful application of cans of "Dynamite Drink." Remon is chaos incarnate, and the series is elevated by her presence.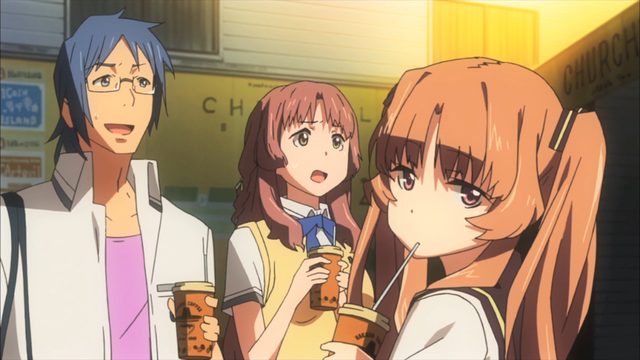 Take Me to Your Leader.
Crunchyroll currently streams Ano Natsu de Matteru in 55 territories worldwide and the series is available in the original Japanese with English subtitles. The series is also published on DVD and Bluray in the United States by Sentai Filmworks, and the home video version includes an English language dub.
Ano Natsu de Matteru is a quintessential "magical girlfriend" show, so it's not likely to appeal to someone if they aren't interested in teenage romance, but if you're in the mood for a relatively low stakes show with a lot of romantic anguish and a surprisingly bittersweet conclusion — and if the series is available in your area — then please consider giving Ano Natsu de Matteru a try.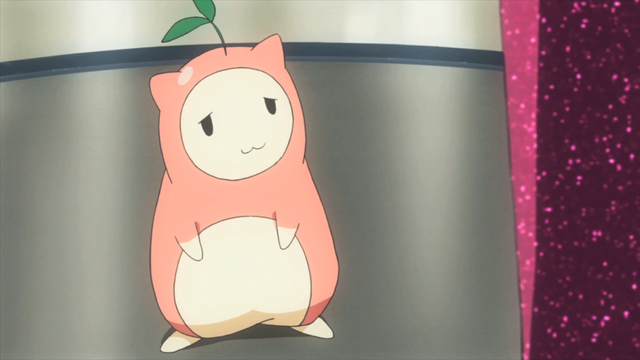 Special thanks go to resident Japan correspondent Daryl Harding (@DoctorDazza) for suggesting the subject for this week's installment of "Cruising the Crunchy-Catalog." Be sure to tune in next time when we look at a sports show from the Fall season of 2012 that stretches the boundaries of high school athletic competition in some radically implausible ways.
Is there a series in Crunchyroll's catalog that you think needs some more love and attention? Please send in your suggestions via e-mail to [email protected] or post a Tweet to @gooberzilla. Your pick could inspire the next installment of "Cruising the Crunchy-Catalog!"

---
Paul Chapman is the host of The Greatest Movie EVER! Podcast and GME! Anime Fun Time.

Do you love writing? Do you love anime? If you have an idea for a features story, pitch it to Crunchyroll Features!