Today we're celebrating the birthday of the acclaimed studio MAPPA!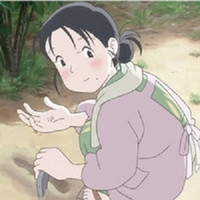 Though there are many anime production studios, few of them have gained significant name recognition within the international anime community. Most such studios have been around for decades, like Madhouse or Studio SHAFT — which is why it's so impressive that studio MAPPA has, in just nine short years, established such a strong reputation for distinctive productions and terrific execution. And given today just so happens to be MAPPA's birthday, this seems like a fine time to run down the studio's unique history and celebrate some of its finest works!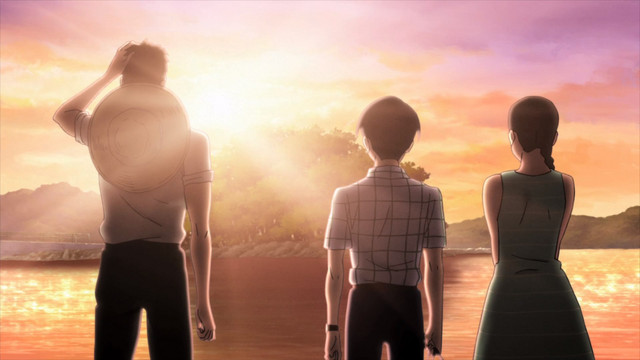 Expectations were high for MAPPA's productions even before it opened its doors, courtesy of its distinguished founder. Masao Maruyama was actually one of Madhouse's own founders and had spent decades at the studio producing some of the most compelling works of the '80s, '90s, and '00s. As one of the studio's chief producers, he established close ties with many of the greatest directors in the industry, developing projects alongside luminaries like Shinichiro Watanabe and Satoshi Kon. Given his stellar production record, the foundation of a studio actually bearing his name seemed like a natural development — after all, MAPPA actually stands for "Maruyama Animation Produce Project Association."
Maruyama's close connections with top shelf directors bore fruit immediately over at MAPPA, with the studio first collaborating with Tezuka Productions on Shinichiro Watanabe's Kids on the Slope. Centered on a group of teenagers connecting through jazz in post-war Japan, it's a uniquely realistic and beautifully executed production, serving as a firm statement of purpose for the fledgling studio. Collaborations with Watanabe would continue with his later Terror in Resonance, while Maruyama's many connections back at Madhouse would result in a collaboration on the new season of Hajime no Ippo.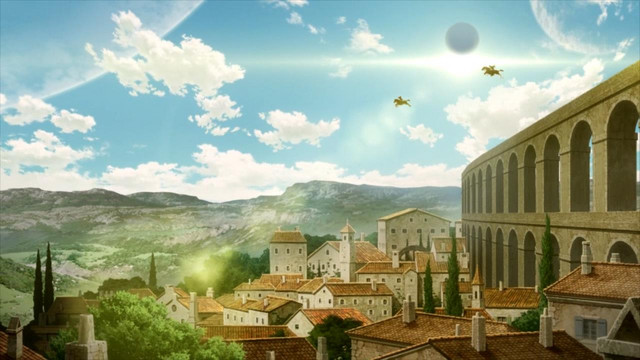 From there, MAPPA's early production history would serve as a remarkable showcase of talented artists creating distinctive, visually dazzling productions. In 2014, the studio would produce two fantasy dramas with entirely different styles, but equal distinction: Garo: Divine Flame and Rage of Bahamut: Genesis. An offshoot of the tokusatsu (live-action with heavy use of special effects) franchise, Divine Flame offered an ambitious fantasy narrative set in Inquisition-era Spain, written by tokusatsu veteran Yasuko Kobayashi. Meanwhile, the mobage (mobile game) based Rage of Bahamut would offer style and energy evoking something close to an Indiana Jones movie — no surprise, given it was directed by the talented Keiichi Sato (Tiger & Bunny). Since then, MAPPA has continued to collaborate with uniquely talented directors, and adapt stories unlike much else in the field. Former Kyoto Animation director Hiroko Utsumi would end up collaborating with MAPPA on Banana Fish, a fan-favorite manga that had never received an adaptation. Meanwhile, the beloved Tezuka manga Dororo would earn a fresh and excellent adaptation courtesy of Kazuhiro Furuhashi, an industry veteran with decades of directing experience.
Personally, I feel MAPPA's highest peak so far has been the stunning In This Corner of the World. The film depicts World War II from a perspective I'd never seen before, charting the life of one young woman as she works to endure the tides of history from the porch of her humble home. In This Corner of the World has even drawn international acclaim, and may point toward new horizons for MAPPA.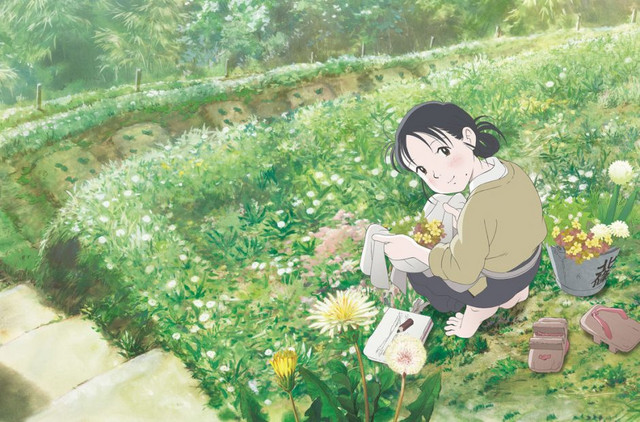 But as this year's Dorohedoro demonstrates, MAPPA is far from finished in making a mark on the industry. MAPPA offers a refreshing change, drawing broadly in terms of source material, and connecting that material with top directors from across the industry. MAPPA is a unique presence within anime, and I hope they maintain their distinct philosophy as they continue to grow as a studio!
I hope you enjoyed this history of studio MAPPA, and please let me know your own favorite MAPPA productions in the comments!

---
Nick Creamer has been writing about cartoons for too many years now and is always ready to cry about Madoka. You can find more of his work at his blog Wrong Every Time, or follow him on Twitter.
Do you love writing? Do you love anime? If you have an idea for a features story, pitch it to Crunchyroll Features!