A certain president and key fights have people talking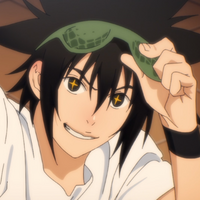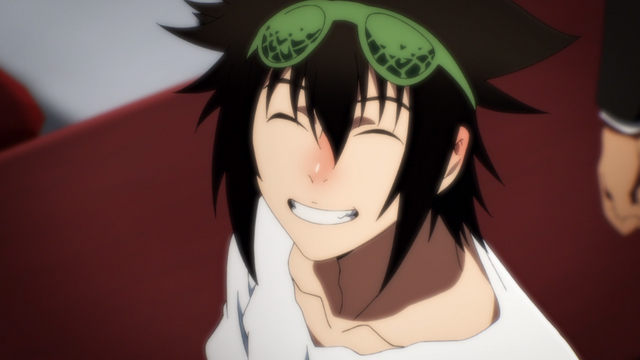 We got our first taste of actual tournament action this week as we got to briefly see Jin, Yoo, and Han compete in their first matches. Jin of course couldn't stay out of the ring for too long, which might have had some dire consequences that we'll have to wait until next week to find out. There was also a certain president that looked awfully familiar. With all that happened this week, let's take a look at what you all thought of Episode 2! If you'd like to see your thoughts featured here, make sure to use the hashtag #TheGodofHighSchool when discussing the episode on social media.
SPOILERS FOR THE GOD OF HIGH SCHOOL EPISODE 2 "renewal/soul" DOWN BELOW!
The president looks like Tony Stark???? #TheGodofHighSchool

— ???????????????????? ???????????????? (@AliffOmar) July 13, 2020
So they replaced Obama with Robert Downey Jr. lmao

— Mori Jin ❤ GoH???????? (@KwoniiVIP) July 13, 2020
The God Of High School just characterized side characters based off or real life fighting styles and the code of conduct that goes with them lmfao. Thats already above an beyond what any martial arts anime I've ever seen or heard of do. and through this they also characterized

— Hexx (@Hexx25) July 13, 2020
The God of High School is the PERFECT Monday-after-work anime.

— E. (@Nwanu) July 13, 2020
just watched tgohs ep 2 and i was not disappointed. the fighting animation is insane, it's as if the episode punched me so hard that i couldn't get back up lmfao pic.twitter.com/G4zsdp9elp

— jul✨ | KUROO CAME HOME (@haruwuchi) July 13, 2020
The God of Highschool episode 2 was????????????????????. Read the webtoon year ago and still Jin Mori is my favourite character. That fight scene was so AWESOME. And i am happy they animated THAT Mira's face. It was hilarious????????????. pic.twitter.com/Hcw5b2fabh

— YaibaCorps (@CorpsYaiba) July 13, 2020
MORI JIN HIVE WE MOVE pic.twitter.com/gZhxu9lsxM

— santansasuke (@vibewithotto) July 13, 2020
Today's GOH episode was good as well... When Jim Mori did renewal taekwondo, even though I had read it in the Webtoons before, I just had to clap...

The anime just reminded me that Jin Mori is also an awesome MC...

— IG: Kenelight (@Kenelight) July 13, 2020
this friendship #tgohs #TheGodofHighSchool pic.twitter.com/z6IpoM3Kik

— ???????????????????????????? ???? (@kweenries) July 13, 2020
they're best friends and you can't tell me otherwise ????#GodofHighSchool #TheGodofHighSchool pic.twitter.com/hMDEUF2Gap

— Reevin ????|cw:Boruto:Naruto Next Generations (@Reevin__) July 13, 2020
What did you think of Episode 2? How do you think the rest of the tournament is going to play out and what will Jin's punishment be for interfering? Let us know down in the comments below!
READ THE OFFICIAL GOD OF HIGH SCHOOL WEBTOON SERIES HERE AND WATCH THE GOD OF HIGH SCHOOL ON CRUNCHYROLL!

---
Jared Clemons is a writer and podcaster for Seasonal Anime Checkup where he can be found always wanting to talk about Love Live! Sunshine!! or whatever else he's into at the moment. He can be found on Twitter @ragbag.
Do you love writing? Do you love anime? If you have an idea for a features story, pitch it to Crunchyroll Features!