Beatrice is back, baby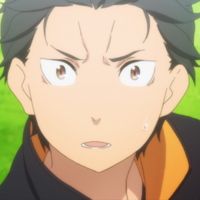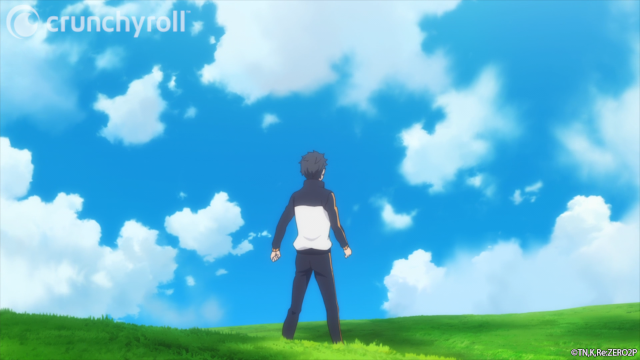 Re:ZERO is finally back! Season 1 left fans with many more questions than answers, and now four years later our favorite isekai is back to (hopefully) answer them! As a fan who counts herself among that group, I'll be here every Wednesday scouring the internet for YOUR reactions to each new episode all season! So, without further ado, let's dive in and see how you all felt about the first two episodes of Re:ZERO -Starting Life in Another World- Season 2!
Major spoilers for Re:ZERO -Starting Life in Another World- Episodes 26 and 27 ahead!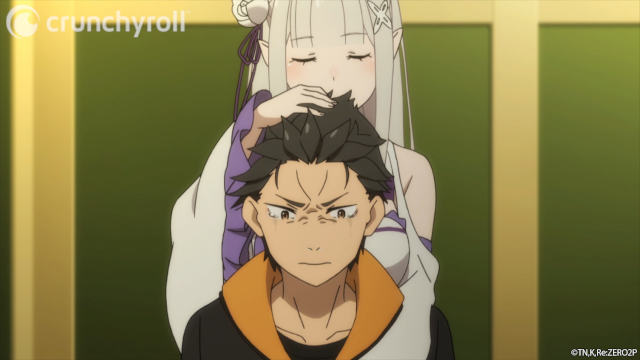 Everyone was excited to see their favorite characters again ...
So happy to see my girl Crusch again ????#rezero #リゼロ pic.twitter.com/0dygIXgtls

— Weisse???? (@WeisseCloud) July 8, 2020
Choose your pouter. #rezero #リゼロ pic.twitter.com/YejG1TwQtv

— Henry~???? (兄版) (@HenkukuNii) July 8, 2020
BEAKO IS BACK pic.twitter.com/BL8UUzkQ8y

— Stem™ (@ItsStem) July 15, 2020
... Before remembering what show they were watching.
Ah, yup

This is #ReZero alright pic.twitter.com/gRhqM6jqSf

— Jun (@kJun_24) July 8, 2020
This show really doesn't want anyone to be happy huh. #rezero pic.twitter.com/UUXCJIFYx2

— Anthony ????(CW: Naruto) (@Antrod02) July 8, 2020
A brief glimpse into Rem's possible future broke even the most loyal Emilia fans.
a glimpse at what could have been~#rezero s2 ep1 pic.twitter.com/B4kl4xHahO

— andi ☕ (@YonagiAge) July 8, 2020
At least it didn't damper excitement for a fresh batch of characters!
He gives me that buzz???????? #anime #rezero pic.twitter.com/Kb1g8T367l

— Re:Zero SEASON 2 IS HERE! (@AstralHype) July 8, 2020
How many tooth brushes does Frederica go through? #ReZero #ReZeroSeason2 pic.twitter.com/cQTExJOrXl

— Ben (@SeaTacticsYT) July 15, 2020
Finally, I can see her ???? #rezero pic.twitter.com/CzPM2AK249

— ????_Animeholic_????OREGAIRU | SAO SZN Anitwt hype it (@LonelyOtaku9) July 15, 2020
And, of course, people have got jokes.
Can't believe Rem will be vibin this whole season#rezero pic.twitter.com/CWig4VwVZK

— Kairu || Re:Zero I is cool (@Kyleepriv) July 8, 2020
Is Frederica confirmed for smash???? #ReZero pic.twitter.com/0CRdDvvDCC

— Joseph Alvarado (@JosephAvocado) July 15, 2020
He hates mondays#rezero pic.twitter.com/Wj1iK1iYxQ

— Alex (@Sith9890) July 15, 2020
Oh no, are the episodes already over?! Bummer.
man I want to watch more new re:zero episodes ;u; waiting a week every time is hard... #rezero #rezeroSeason2

— ☆Sou the Tanuki☆ #BLM (@SouTheTanuki) July 15, 2020
I guess we'll have to wait until next week to see Subaru's confrontation with the Witch. Be sure to tweet your reactions with the hashtag #ReZero and maybe you'll see your tweet up here!
Watch Re:ZERO -Starting Life in Another World- on Crunchyroll today!
---
Danni Wilmoth is a Features writer for Crunchyroll and co-host of the video game podcast

Indiecent

. You can find more words from her on Twitter

@NanamisEgg

.
Do you love writing? Do you love anime? If you have an idea for a features story,

pitch it

to Crunchyroll Features!