We take a look at what Nagatsuki wrote on Twitter during the airing of the Director's Cut of Re:ZERO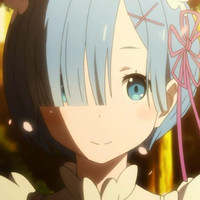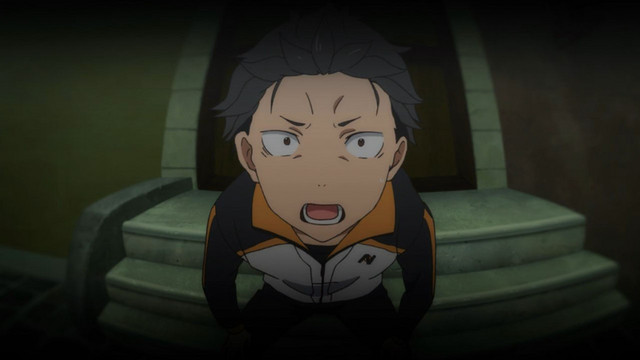 During the broadcast of the Director's Cut of Re:ZERO -Starting Life in Another World- from January to April this year, light novel author Tappei Nagatsuki live-tweeted each episode as they came out. While a majority of what Nagatsuki spoke about was how excited he was about the latest outfit Emilia was wearing, he often discussed some of the behind-the-scenes moments from the first season. I have curated some of what he talked about so we can learn a little bit more about how Re:ZERO -Starting Life in Another World- came about, what scenes were Nagatsuki's favorite, and changes from the book to screen.
For a recap of the first season, Kevin Matyi wrote a wonderful piece on the canonical timeline to get you caught up before watching the first episode of Season 2.
Note that there will be spoilers for Re:ZERO -Starting Life in Another World- Season 1, teases for Season 2, and that the episode numbers in the article correspond to the Director's Cut version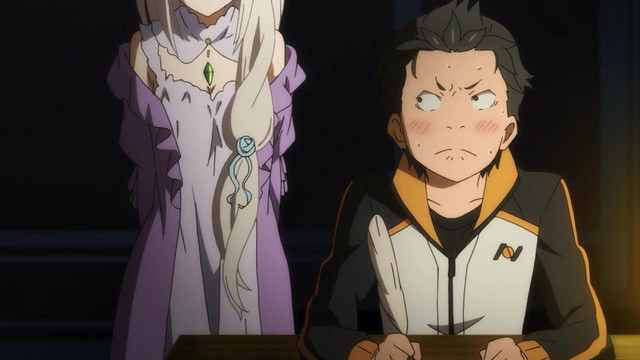 One of the most talked-about aspects Nagatsuki spoke about throughout his tweets was the character design. He often discussed how much he loved the fact that Emilia changes often throughout the series, and that it was "luxurious" and a "blessed sight" to see it happen so much, especially in Memory Snow where they were wearing the winter-season maid outfits. His favorite outfit of Emilia's was her sleepwear from Episode 5, calling it the "cutest outfit" in the series — I don't blame him.
Roswaal was the character the team took the most time in getting right and making sure the transition from illustration to anime was perfect. Which is understandable considering how detailed the character is. Nagatsuki quipped that "even now" they're still discussing his character design into Season 2's production. The author also pointed out in Episode 3 that Roswaal's body was "unexpectedly well-toned for a magic-user."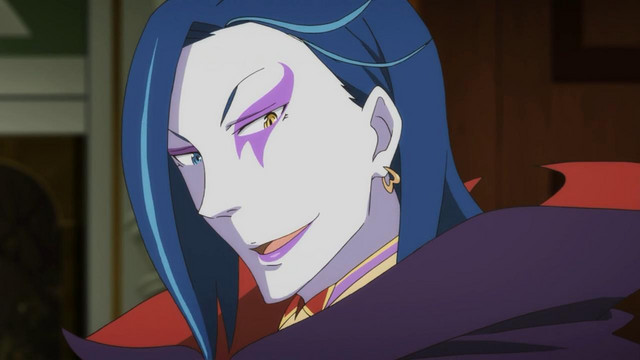 In the same episode, Nagatsuki was concerned with how Emilia would pronounce "foreign" words. In this respect, Nagatsuki is talking about words Japanese people use that originally came from overseas. With Subaru — a native of Japan growing up surrounded by Japanese versions of foreign words — introducing those words to someone who has never heard them before, while technically speaking a different language, would be hard. My own brain is melting thinking out it.
The word in question was "date." The Japanese form of "date" is pronounced (roughly in English) "dehtoe" and written "deeto" — there's a whole history lesson on why the pronunciation is different than the spelling, but we won't get into that. Emilia, who's elf-like ears have never graced the sound of the word "date," would have a hard time picking it up. Nagatsuki felt "quite satisfied" when he came up with Emilia responding with "deito" to Subaru, which also sounded cuter in retrospect.
Speaking of speaking ... in Memory Snow, for the English monologue at the start of the OVA, Subaru voice actor Yusuke Kobayashi, was asked to make it sound "like you can't read" or speak English. Nagatsuki mused that even though it was funny, Kobayashi actually studied overseas, so "he probably could have pronounced it properly."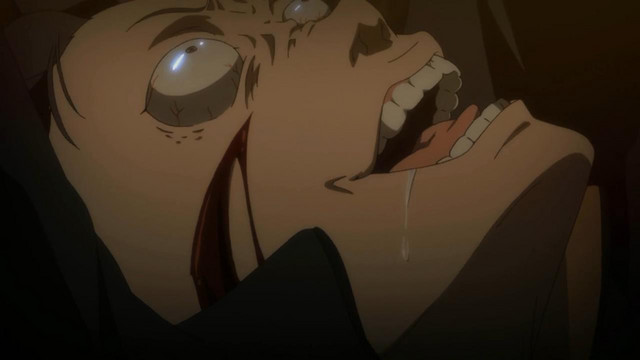 In Episode 12 when Subaru becomes possessed with the spirit of Petelgeuse, Nagatsuki was told that Kobayashi was "strained" voicing the double character. Apparently Kobayashi wasn't given much information on the character — or in this case, change of character — before the recording, so it took him some time to get used to the voice. But when Kobayashi got into the groove, Nagatsuki said that "it was amazing." And wondered if "'there is a switch inside him?" "What a performance."
Nagatsuki also mentioned that the possession of Subaru from Petelgeuse was actually foreshadowed earlier in the series when Subaru was killed by Puck and died laughing like a maniac.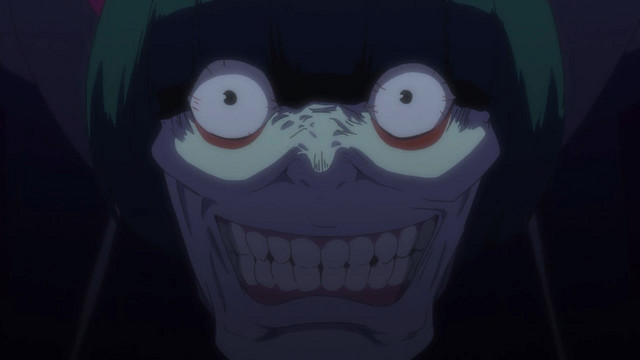 Continually throughout the tweets, Nagatsuki praised the anime staff for bringing his work to life. When the team was looking at areas to cut or move around for time constraints, the pinky promise between Subaru and Rem in Episode 5 was nearly left on the cutting room floor until producer Tsunaki Yoshikawa fought to keep it in.
In fact, Nagatsuki says that Yoshikawa "works hard" in making sure a lot of the details in the books are left in the anime series for fans, "saving" certain moments from the cutting room floor. Including some moments in Season 2.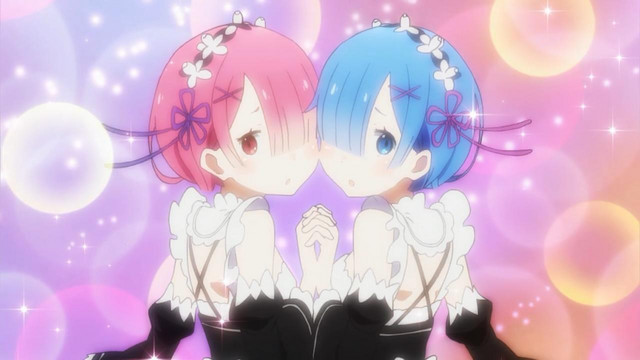 As for adding moments into the anime that weren't in the books, the entire backstory of Rem and Ram was anime-original to help viewers understand the "sisterly bonds" that they share. Nagatsuki said that scriptwriter Masahiro Yokotani and himself had a "meaningless" discussion on what the barbaro rabbit was, without ever coming to a conclusion.
During Episode 8, which was a "heartbreaking episode" for Nagatsuki to watch, Ram was moved to the shed in one of the loops from her spot in the novel, which was added into the anime story. Nagatsuki mused that he "should have written that in the original story." He was really worried about how well the episode would come together, but he didn't need to be because he felt "the anime staff really showed their skill."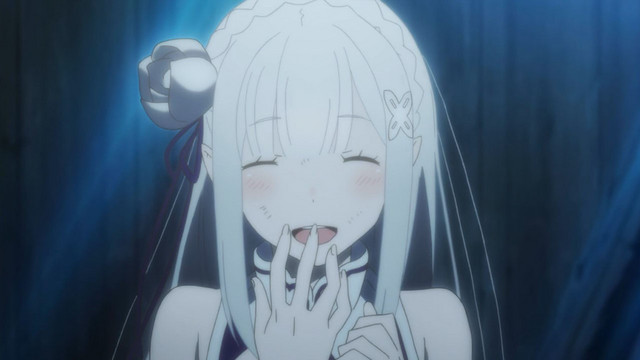 One of the most interesting aspects of Re:ZERO -Starting Life in Another World- Season 1 that Nagatsuki spoke about was how he wrote the entire third arc for just two lines to come out of Subaru's mouth. The two lines, which were "I hate myself" (Episode 10) and "I love you, Emilia" (Episode 13), breaks down Subaru's character growth in the entire arc into two simple phrases and gave Nagatsuki the building blocks he needed to flesh out the entire story to where it needed to be for the fourth arc, which we'll be able to watch in Season 2.
The first two episodes of Re:ZERO -Starting Life in Another World- Season 2 are available to watch right now on Crunchyroll, with the rest of the season streaming as soon as it's released in Japan. Hopefully, Nagatsuki graces us with more of the inner workings of the TV anime series on his Twitter account.

---
Daryl Harding is a Japan Correspondent for Crunchyroll News. He also runs a YouTube channel about Japan stuff called TheDoctorDazza, tweets at @DoctorDazza, and posts photos of his travels on Instagram.