How Kyoto Animation's music has cemented itself in my stages of grief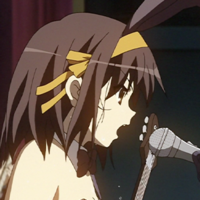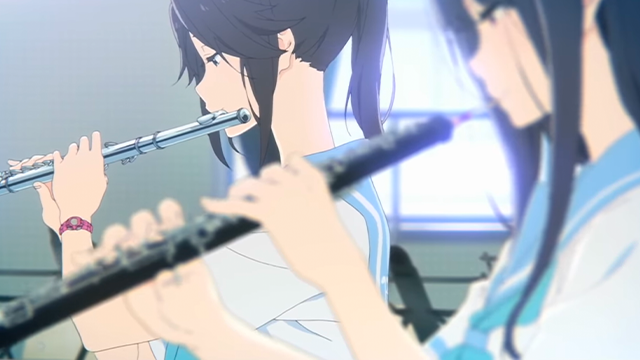 This article is part of Crunchyroll News' KyoAni Month celebration. Check out the rest of our KyoAni features HERE.
My grieving tends to be tied with music.

Right after the Kyoto Animation arson attack, I found myself listening to just about any track associated with their work. The first one I pulled up was the Theme of Violet Evergarden after hearing it was used in some coverage of the arson. It transformed into listening to the entirety of A Silent Voice's OST by Kensuke Ushio, with its soft piano, lo-fi synths tracks, and typo-like titles. Even listening to God Knows from The Melancholy of Haruhi Suzumiya took a different tone; a song with the power to lift my spirits while I poured tears in the streets. Singing Haruhi's famous ballad felt different afterward — like I was putting out a heavenly call to those passed.
These songs have become cornerstones of these stories in ways that I don't think I will escape. My mother told me that my grandfather passed while listening to Country Roads by John Denver, as it reminded him of his childhood in rural Illinois, one of the only things he could remember during his complications with Alzheimer's.
Country Roads also holds a lot of cultural value in Japan, as the translated song became extremely popular after it was featured in Studio Ghibli's Whisper of the Heart, where director Yoshifumi Kondo would die of an aneurysm some years after its release.
During my time teaching English on Awaji Island, I cannot tell you how many times I heard my students sing Country Roads in preparation for their singing competitions. How the language of the lyrics would switch after the first line of the chorus, and how the song could somehow send me to two places at once. And how it will now always be attached to those passings.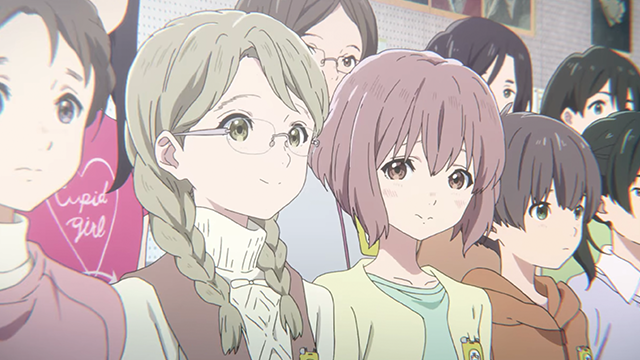 There are times where I find myself pulling up the songs again to feel it. And I'm not even really sure what that "it" is. At worst, the music acts as sirens of my grief ⁠— calling me back with sweet sounds that just tighten the spines wrapped around my heart. At best, they remind me that I haven't forgotten, that I'm still here, that I haven't grown numb to those events. I'm not even sure if any part of this practice is constructive. What step of the healing process denotes pulling up the same song over and over again to bubble up those feelings? I can't find an explanation in any book or in any conversation I have. I don't know if there's an answer.
But to say this is a regular ritual is false. Time passes and other things take the mind. Even happy songs and moments. While it's true that it gets better with time, it's also true that it's because there are fewer memories to cultivate. It becomes easier ... until you least expect it.
I happened to see a post about the opening to Miss Kobayashi's Dragon Maid, Blue Sky Rhapsody, in May and I decided to give it a listen. I remembered liking it, that chipper tune, and particularly the xylophone you can hear when the title shows on the screen. I really didn't think that it was much more than just pulling up a song I liked. I listened and enjoyed until the wider cast started spinning in the sky.
I didn't expect a sharp sadness to come back, deep in my stomach. I felt like I could see the whites in my eyes. Even during the high point of that delightfully cheerful song, the pain returned. The names flashed in my head. My eyes welled. I closed the YouTube tab.

I tried listening to it again while writing this. I still can't get past the chorus.
Will I ever be able to detach these songs from these moments in my life? Maybe I can't. I still clearly remember the others. Omoide by Tsunekichi Suzuki and Stars by Nina Simone for Bourdain. Like the Wheel by Tallest Man on Earth and Bad Friend by Rina Sawayama for Zac. Never Coming Back from Violet Evergarden: Automemories, Heart Beat from A Silent Voice, and God Knows from Haruhi Suzumiya for KyoAni.
This playlist will continue to grow throughout my life with songs not yet released. There will always be intermissions, but the dynamic will always be there. It's a matter when I, and life itself, presses play again.
---
Kyle Cardine is an Editor for Crunchyroll. You can find his Twitter here.