Sunghoo Park talks with Crunchyroll News about his experience working on The God of High School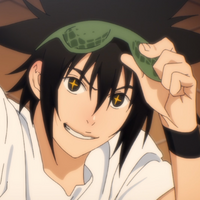 A wide variety of people come together to bring an anime series to life, and we're here to shine a spotlight on the talented creators behind the newest Crunchyroll Original, The God of High School.
Heading the production of every anime is a director, someone who can organize and bring together all of the different individual contributions into one complete work. After his directorial debut with GARO -VANISHING LINE-, Sunghoo Park is now taking the helm of Crunchyroll Original The God of High School. We had the opportunity to talk with Park about his experience working on the anime adaptation of the smash hit WEBTOON series!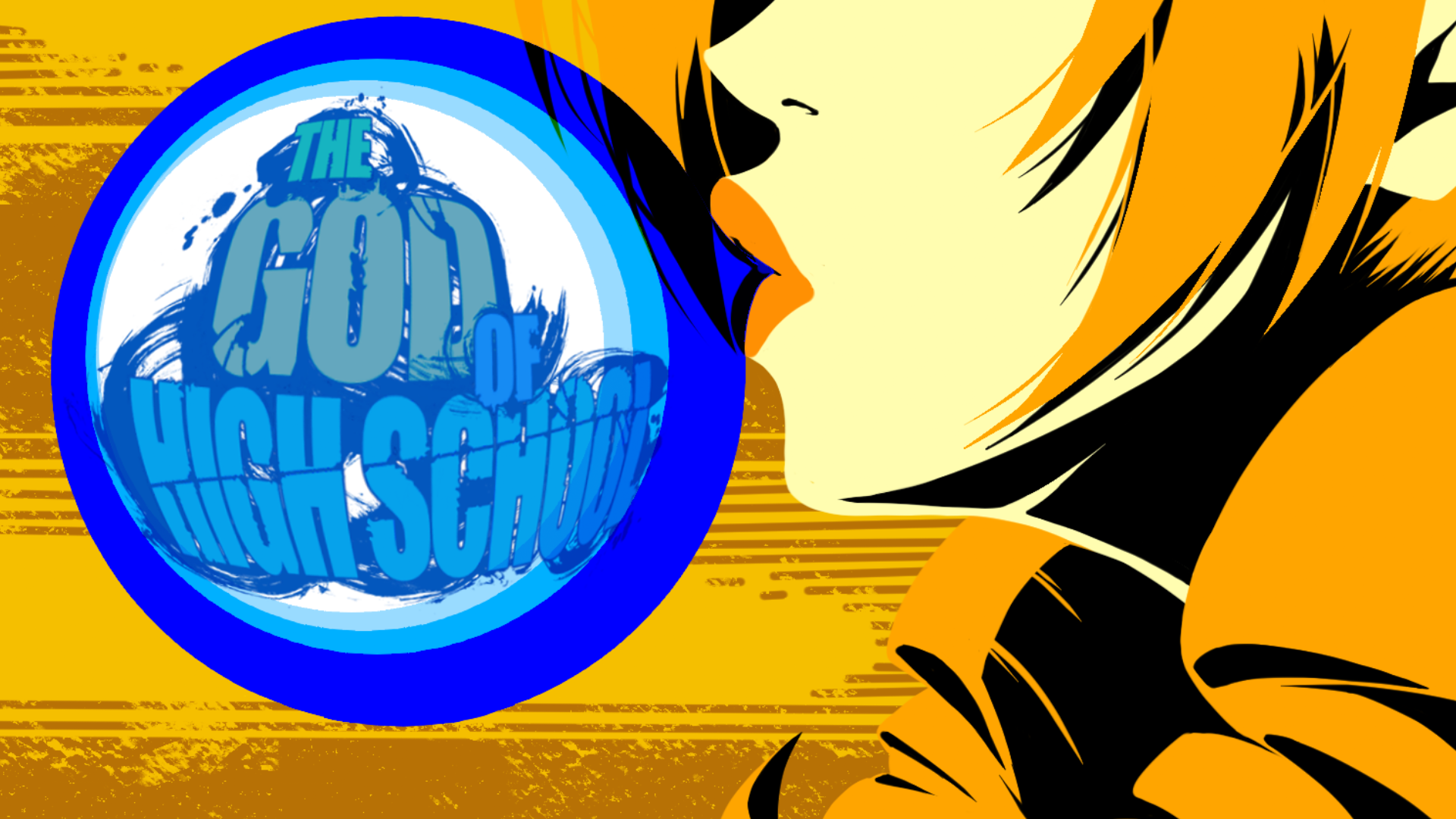 How did you get your start in the anime industry? Was this a career path you always planned on pursuing?
In elementary school, I got hooked on a series called Macross, and that's when I decided my dream was to become an animation director. To make that dream come true, I focused on studying art in middle and high school. I got into a university in Korea that had an animation department, but I decided to study abroad instead for the chance to broaden my horizons more. I had trouble deciding whether to go to America, where Pixar was located, or Japan, where Macross was made, but I ended up deciding to study in Japan based on the strength of its hand-drawn animation.

Could you tell us how you first became involved in the anime adaptation of The God of High School?

[Manabu] Otsuka-san, the president of MAPPA, gave me a proposal. I was familiar with the name The God of High School, but I hadn't read the series, so I read the entire thing right after that. The action was incredible, and I knew right away that I wanted to animate that with my own hands. Also, as a Korean myself, I was deeply intrigued by the concept of animating a Korean WEBTOON series, so I considered it a great opportunity.

The fight scenes in The God of High School are dynamic and engaging to watch! Could you talk about how the team used real-life martial artists and specific animation techniques for this series?

The God of High School tournament brings many different martial arts styles together in one venue. For that reason, I wanted to try out each of those martial arts styles myself, but I had neither the time nor the budget, so all I could do was research them all on YouTube (lol). For example, I studied taekwondo techniques on YouTube, then reproduced their motions in hand-drawn key frames. I incorporated my own style of camerawork to create highly intense images that give the impression of great speed.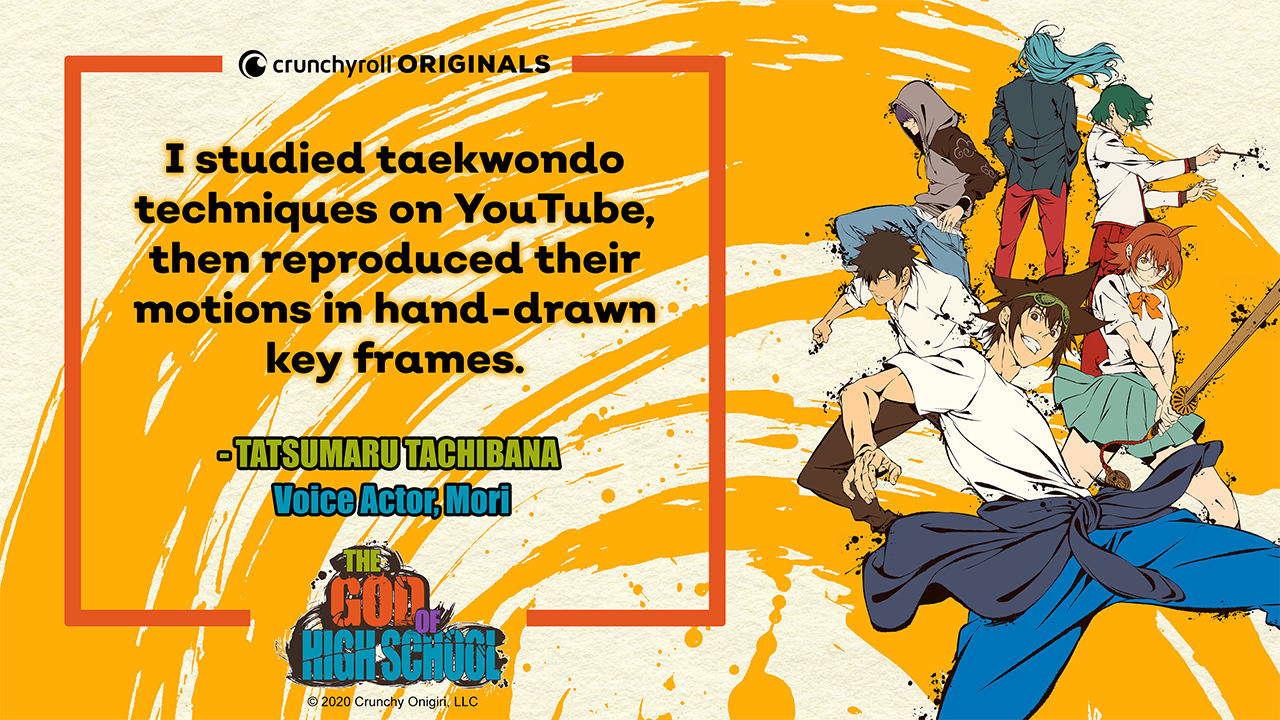 How closely did you work with orignial creator Yongje Park in adapting his series?

In general, all the scripts, storyboards, and designs were sent to the author so he could check them over. I explained to him in detail how we were using the original work as a base while changing the designs and scripts in ways unique to the anime format, and he was very happy with it. He had deep respect for the way anime is produced, which made the project much easier to work on.

You also directed Garo the Vanishing Line, another MAPPA series with intense and excellent action elements. Did you incorporate anything you learned from that series into The God of High School?

I learned that making animation is all about teamwork. GARO was the first title I directed, so I gave it everything I had, but for perhaps the very same reason, I wasn't clearly seeing what was going on around me. So this time, I wanted to have more faith in each member of the staff throughout the production process.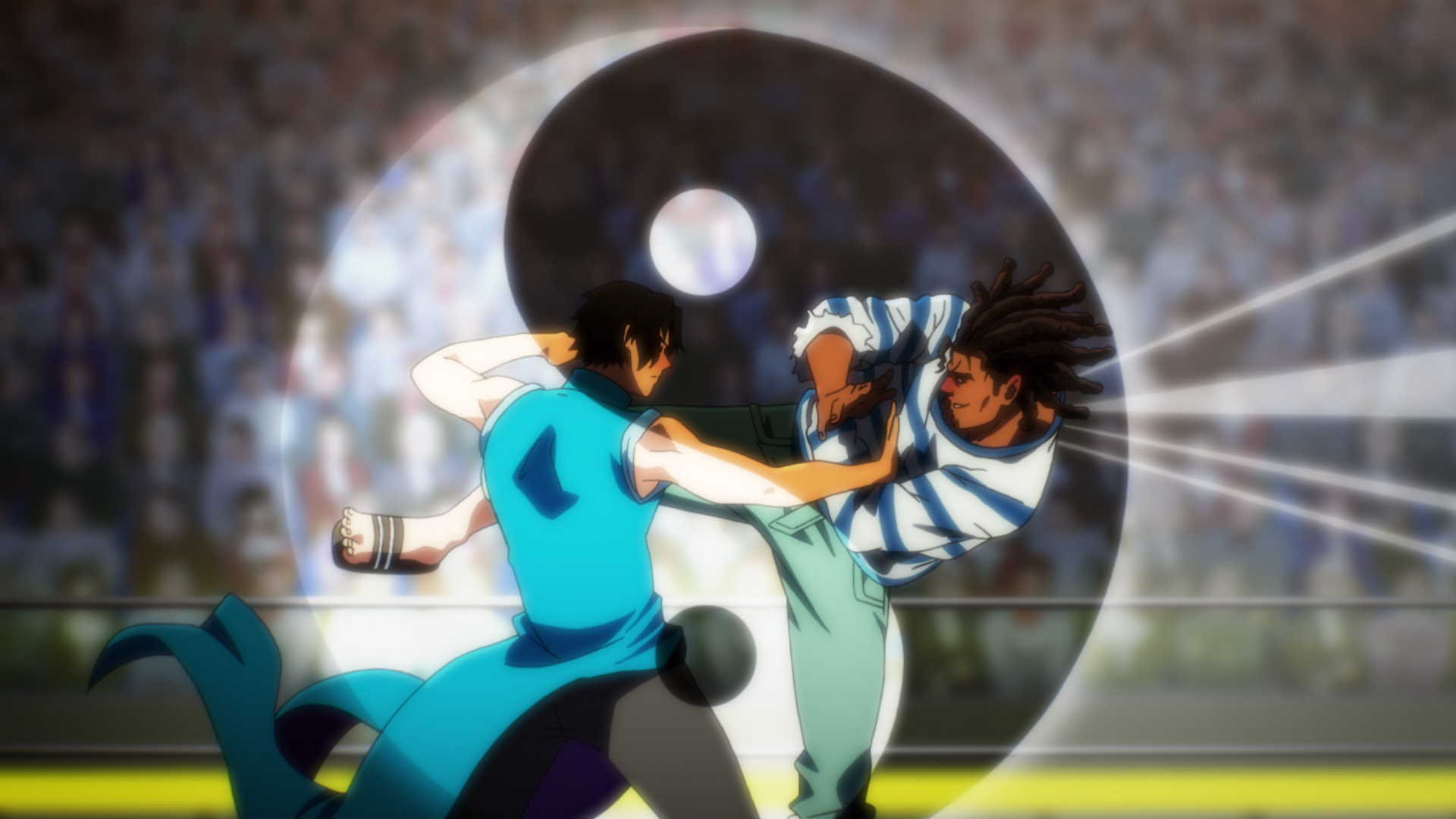 What do you think makes The God of High School stand out from other anime with a martial arts focus?

I felt much more of a sense of speed from The God of High School than I sensed from other martial arts titles. So, I decided that the most important point of this title's design was that sense of speed, and I matched that with some very cool music to create action scenes with just the right tempo.
What is the day in the life of an anime director like? How did you spend your hours while working on The God of High School?

Well, I start with the most important part of a director's job, checking over storyboards and working on the ones for the episodes I'm responsible for. Things like meetings and design checks follow that, and then I draw key frames for the episodes I'm responsible for and do checks on cuts from other episodes. And after work, it's time for a beer!

What do you find special or unique about the WEBTOON series source material?

I think the most unique thing is that readers can access full-color series on their smartphones and other digital devices free of charge. The series are also very high-quality, with some being adapted as movies or dramas and spreading all around the world. I think the medium has a lot of potential to grow even more.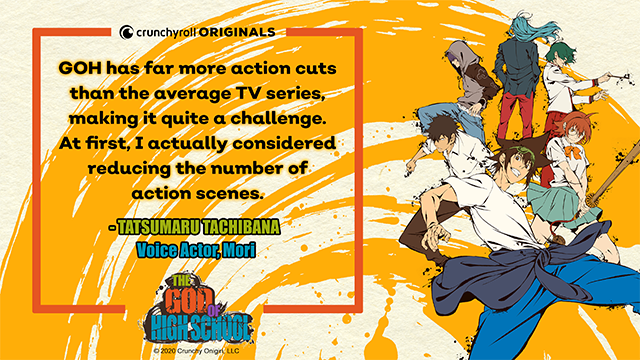 What has been your favorite part of adapting The God of High School? What has been the most challenging part?

My favorite part is the friendship between the three main characters. That's the primary theme of this series. Mori, Daewi, and Mira are all participating in the tournament for their own reasons, and seeing them grow together as friends and as a team is my favorite part of the series.
The most challenging part was the sheer number of action cuts. GOH has far more action cuts than the average TV series, making it quite a challenge. At first, I actually considered reducing the number of action scenes. But the action is the main appeal of the series, so I knew I had to follow through.

Anime set in real-world locations outside of Japan are uncommon. How did your staff familiarize themselves with South Korea as a setting?

That part was pretty challenging. We typically relied on internet searches to build the setting, but I was the only Korean person at both the production and dubbing studios, so everyone came to me with their questions about how to use Hangul (the Korean writing system), car license plate numbers, household customs, place names, and more. But since I've been working in Japan for so long, it was a lot of fun describing my home country to the people here. I felt a deep sense of responsibility at the same time, though. Some of the staff were fans of K-pop or Korean films, and some had even flown to Seoul on their own to familiarize themselves with it.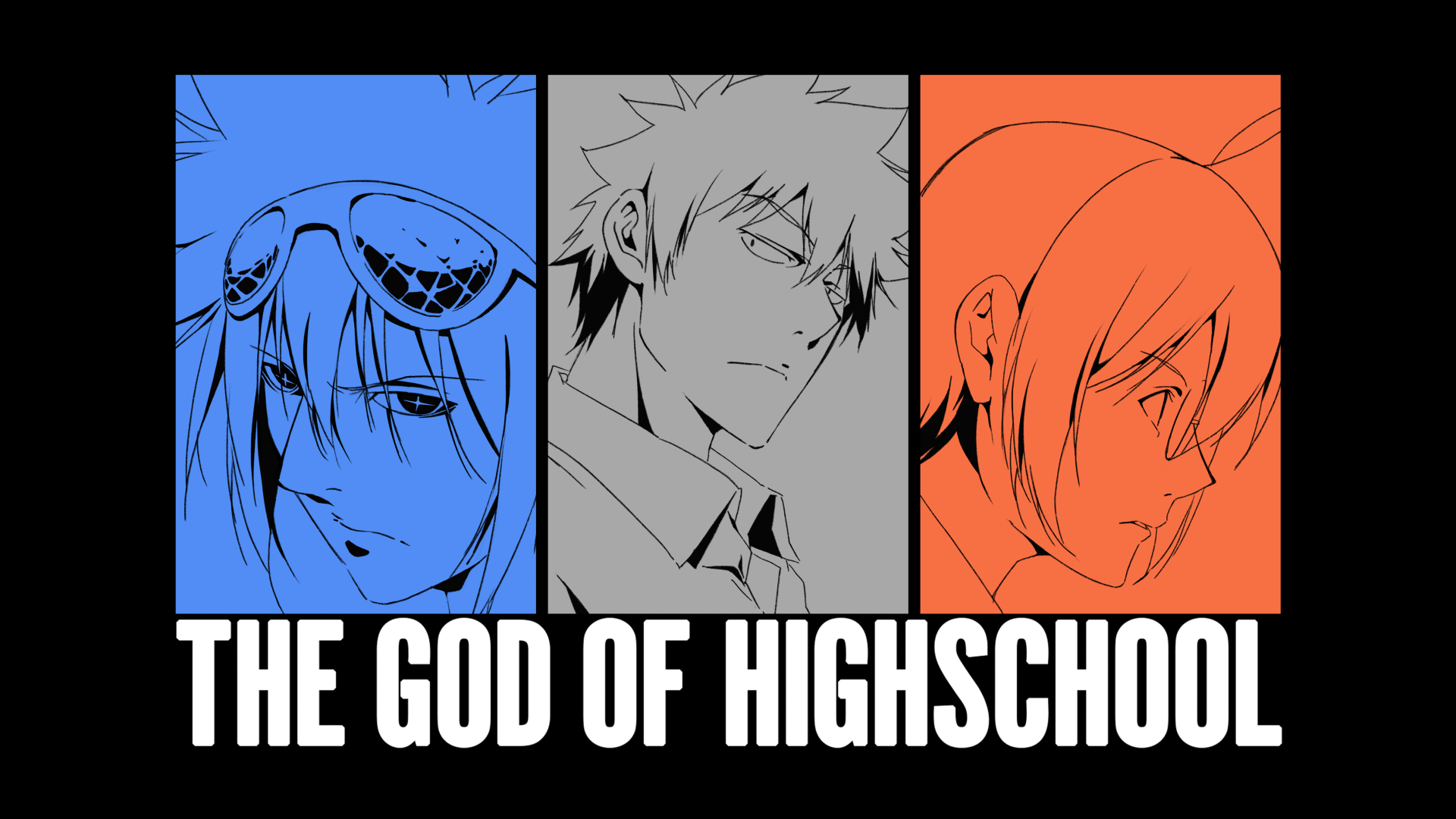 ---
---
Read our other interviews with The God of High School creators: