Check out the real-world locations of A Silent Voice!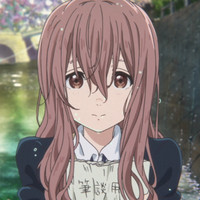 This article by Wilhelm Donko was originally published on December 10, 2019
This article is part of Crunchyroll News' KyoAni Month celebration. Check out the rest of our KyoAni features HERE.
Just like the year itself, the fall anime season is slowly, but surely coming to a close. Unfortunately, there still haven't been a lot of episodes with a heavy focus on anime locations so far, so in this edition of Anime vs. Real Life, we'll instead be taking another look at one of the anime pilgrimages from my backlog, which I never got around to share online. And today you're in for a treat, as we'll go through the locations of one of the most critically acclaimed anime movies of recent times, and one of my own all-time favorites, which is the as thoughtfully written as it's beautifully animated, A Silent Voice. And if you stay until the end, I'll promise you that you'll get to see some of the most unusual real-life locations to have ever been covered in this long-running column.
The movie takes place in the relatively small city of Ogaki, in Gifu Prefecture, located in the center of the Japanese archipelago, and is about a two and half hours train ride away from Tokyo. Gifu Prefecture has been a premier destination for anime-induced tourism in the past few years, with major titles like A Silent Voice, Your Name, Hyouka, and many more having their settings there.
And we'll of course start off with the movie's most important location, which is Midori Bridge. The quaint little bridge has been prominently featured on the movie's promotional posters and is where most of A Silent Voice's key moments unfold. Crossing a small carp-filled basin, with cherry blossom trees flanking it on both sides, the bridge is already quite charming in itself, but its momentous significance for the anime just makes it an absolutely surreal place to visit in person.
Even though it's repeatedly done in the anime, just don't even think about actually jumping off the bridge.
And it's not just the bridge, several other scenes also take place around the pleasant Four Seasons Plaza here. Sitting underneath the Tunnel Falls, gazing upon the Suimon River is highly relaxing in real life, even though I remember all of the movie's scenes taking place here to be especially gut-wrenching.
Ogaki likes to brand itself as the "City of Water," due to its many canals, castle moats, and several natural springs welling up in the city.
Located right next to the bridge and the plaza is the General Welfare Hall, another one of the show's most important location, as this is where Shoya and Shoko meet for the first time again after their gruesome elementary school days.
You're even allowed to wander around inside and take pictures, just be mindful of all the possible events and classes taking place there. And should you be hungry, there's actually a nice little café in the same building, which I can definitely recommend.
Moving on from the bridge to the nearby Ogaki Park is where you can find the playground where Shoya randomly met Shoko's younger sister, Yuzuru, for the first time. I went on this pilgrimage with my good friend @NeoVenezia2301, and we even crawled inside of the playground equipment, just to recreate some of the scenes from the movie, but I unfortunately somehow forgot to actually take pictures inside of it. The playground is right next to Ogaki Castle, which never made an appearance in the movie.
Shoya's high school reunion with his former toxic classmate Naoko takes place along OKB Street, which is the lengthy, but mostly inoperative shopping arcade running south of Ogaki Station.
OKB Street was renamed SKB Street in the anime.
This little flower shop is where Shoko got the small, but puzzling present for Shoya, which ultimately turned out to be cute decorative garden stakes.
And along the shopping street is also the Shin-Ohashi Bridge, where the movie's big "confession scene" takes place. It's a fitting spot for misunderstandings since the anime makes it seems like any other small bridge, but it's a rather larger square with a multiple-lane road running across it in real life.
Shoyo might be on a path to redemption in the movie, but he still ignores the cycling-not-allowed sign, which even made it into the anime.
Gifu Station is only a 12-minute train ride away from Ogaki Station, and also got a couple of scenes in the movie. It's not really an important location, but Shoyo and Shoko both reconnect with their old classmate Miyoko here.
The intersection at 8 Koganei, right outside of Gifu Station, is also where Naoko handed out the promotional flyers for the cat café she was working at.
And finally, the last location for today is the small town of Yoro, which is only a 20-minute train ride away from Ogaki Station.
Anime or real life? I luckily managed to get the perfect lighting for the gourds hanging around Yoro Station, which truly makes it hard to distinguish the real photo from the anime version here.
And as promised, located in Yoro is the Site of Reversible Destiny, one of the strangest and most unusual anime locations I ever visited. In the movie, Shoyo and Shoko make a day trip to the extravagant art installation during their summer break, and since it was left completely uncommented in the film, I was truly surprised to find out that the place was actually real. Meant to challenge one's sense of physical and spiritual orientation, the large landscape park contains numerous absurd-looking buildings and structures, large wavy planes, small and disorienting mazes, and long narrow pathways, which can all be explored. The building in the image above is the Reversible Destiny Office.
And inside of the building is a perplexing, pastel-colored maze, which ultimately wasn't too hard to figure out, since it was only about a meter high. But Shoko seemed to have her fun with it.
The Elliptical Field encompasses most of the mind-boggling art installation, and although it was relatively steep, you don't really have to worry about sliding down the slope like Shoyo here.
The absurd constructions and bizarre sights, as well as the grand scale of the park, which was literally located somewhere in the middle of nowhere, truly made this one of the most fun anime locations to explore, and I wish it would've gotten even more screen time in the anime.
But there is even more to Yoro than just the Site of Reversible Destiny. Located a rough 45 minutes hike away from the site are also the Yoro Falls, which is where Shoyo takes Shoko at the end of their summer date, and therefore also marked a good ending spot for my own A Silent Voice pilgrimage.
What did you think of the A Silent Voice real-life locations? Does Ogaki seem like a place you'd like to visit? Sound off in the comments below.
---
Wilhelm is an anime tourist, who loves to search for and uncover the real-world spots he sees in anime. You can talk with him on Twitter @Surwill or on Instagram wilhelm_donko.
Do you love writing? Do you love anime? If you have an idea for a features story, pitch it to Crunchyroll Features!