Sometimes you have to go backward to move forward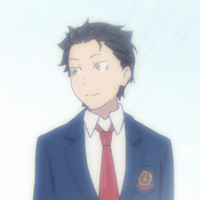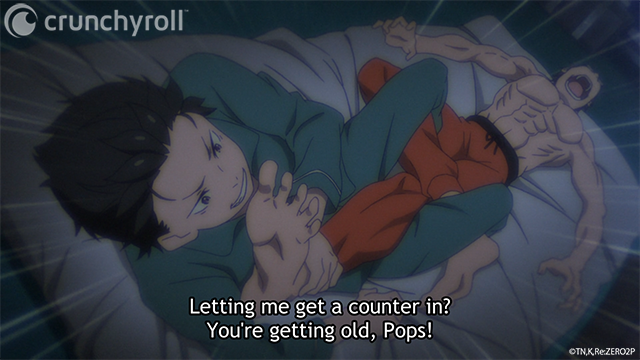 **SPOILERS FOR EPISODE 4 AHEAD**
In Re:ZERO -Starting Life in Another World- Episode 4 we join Natsuki Subaru as he confronts his past in the real world. To be completley honest, the contents of this episode were such high levels of wholesome, I had almost forgotten which show I was watching.
It begins where we had left off. Subaru is rudley awakened by his pops (Natsuki Kenichi), and his mother (Natsuki Naoko) breaks up their friendly quarrel because it's time for breakfast.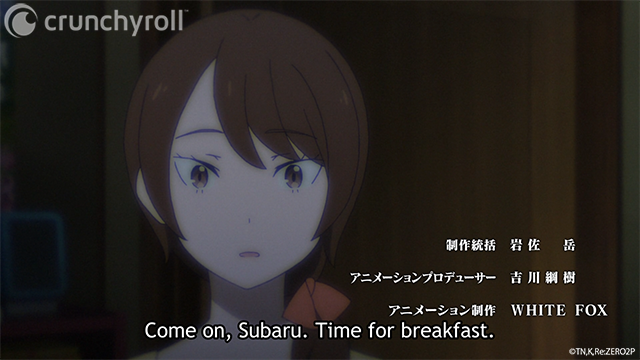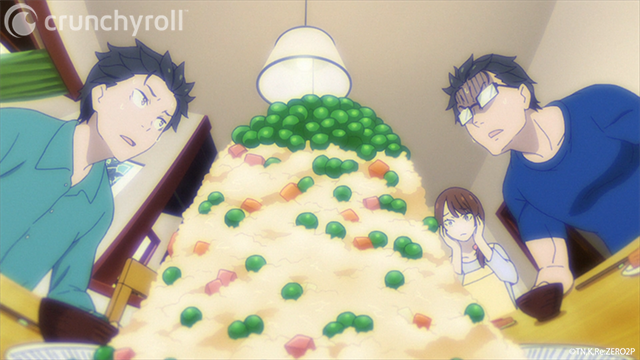 The friendly family-time atmosphere really fleshes out their dynamic with one another. From here, the episode slowly gets more real. Subaru's parents poke at why he hasn't been attending school, and while we know there's a reason, he shrugs it off for the time being.
After breakfast, Subaru tries to go back to his room for some privacy; but dad has different plans! He totally senses that Subaru's struggling and insists that Subaru joins him for a walk.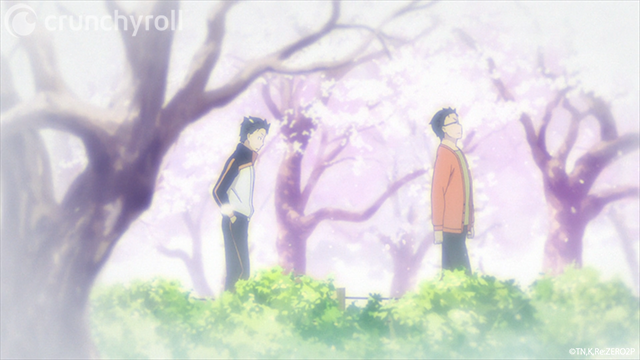 As they walk through town, we're given a taste of just how charismatic and well-liked Subaru's father is by neighbors and community members. Eventually, the two finally sit down and have a moment. Subaru explains a complex that he often deals with, where he feels the need to be incredible like his father. And once he realized that he couldn't, he fell back on being the class clown. The pressures of always needing his next joke's comedy to one-up the last, caught up to him until he gave up on going to school completely.
These anxieties and insecurities are real struggles that are experienced by many. Though they hit Subaru especially hard since he holds such high admiration for his father. It seems that when those feelings manifest the hardest, they're represented by a sharp pain that Subaru feels in his head.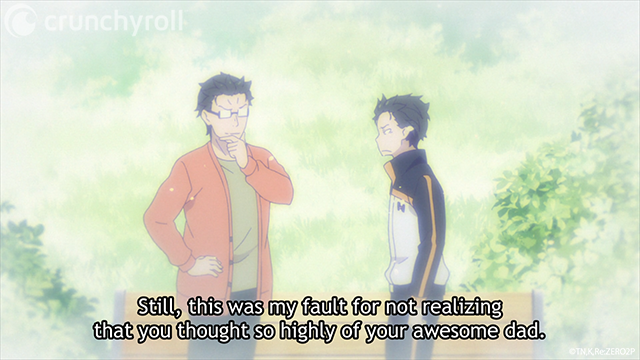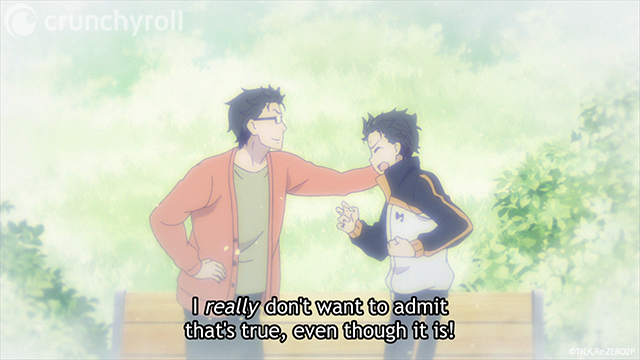 Closure is achieved when Subaru explains to his father that he's met people (Emilia and Rem) who love him for the man that he is. The tears still come cascading down when he embraces that he's going somewhere and won't be able to return.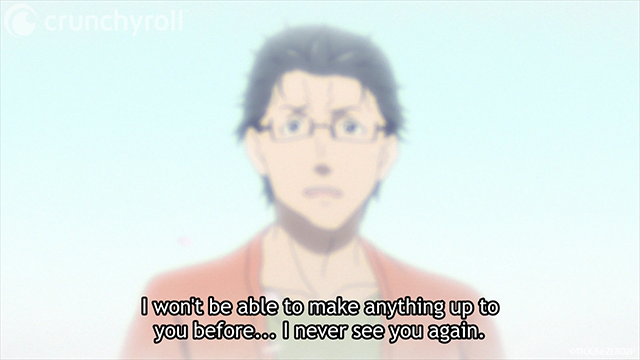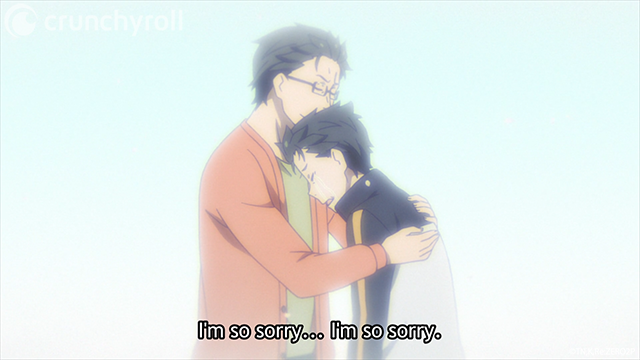 It's not over just yet! Once Subaru wraps that up with dad, he walks home alone with the motivation to go to school. He grabs his things, and his mother, who's shocked, tags along with him as he walks to school. (After some silly mayonnaise metaphors.)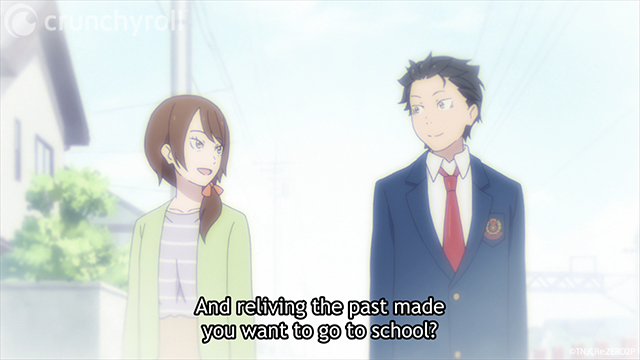 She loves her son to death. And while he is the son of his father, she reminds him that he's only 50 percent of him and that Subaru should prioritize being himself. Unlike dad, mom is able to sense these feelings of his with her motherly intuition; so Subaru doesn't have to explain as much.
Just as he did with dad, Subaru explains to her that he won't be coming back. She understands wholeheartedly and proceeds to drop one of my favorite quotes thus far.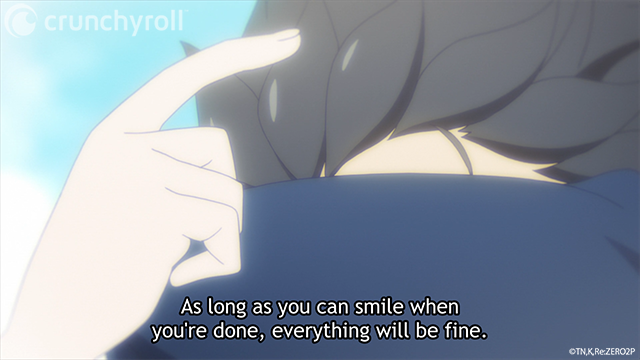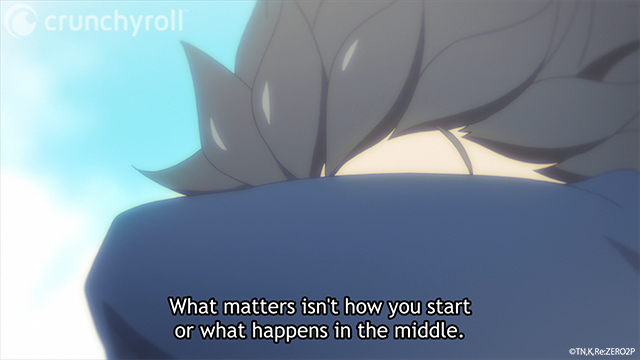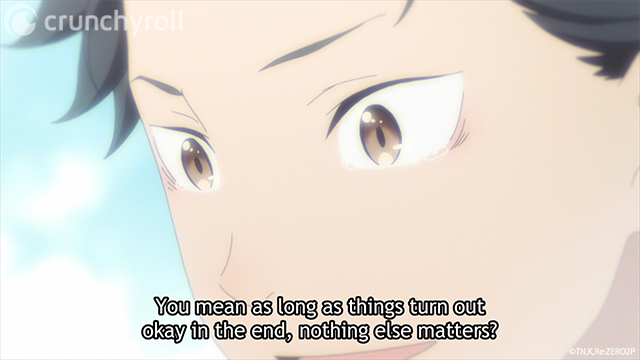 Victory! Subaru's done it. He's overcome his emotions and advanced onward to his school. I felt relieved FOR him when these loose ends were tied up. Shedding tears had almost felt mandatory; all three voice actors did an outstanding job encapturing the strong emotions that were taking place throughout,
The episode comes to a close once Subaru arrives at school and encounters a familiar face — Echidna. She congratulates him for confronting his past and the credits roll.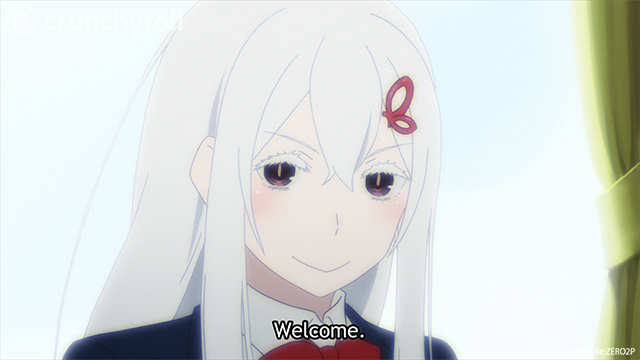 If Echidna knows of Subaru's old life, does that also mean she knows of his "Return by Death?" Let us know!

Do you love writing? Do you love anime? If you have an idea for a features story, pitch it to Crunchyroll Features!