Crunchyroll speaks with GOBLIN SLAYER director Takaharu Ozaki about directing the new movie, GOBLIN SLAYER -GOBLIN'S CROWN-!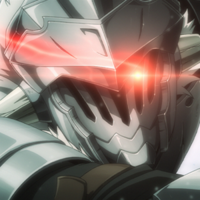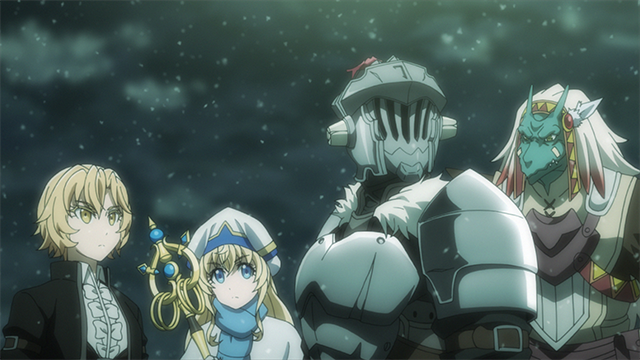 While GOBLIN SLAYER -GOBLIN'S CROWN- was originally released in Japan in February, international fans of GOBLIN SLAYER finally got to experience the slaying cinematic action of when the movie came to Crunchyroll on July 28. Following the party into an ancient fortress hidden in the tundra, the Goblin Slayer faces some of his most vicious villains yet. Crunchyroll had a chance to speak with Director Takaharu Ozaki, who helmed the main GOBLIN SLAYER series and GOBLIN SLAYER -GOBLIN'S CROWN-, to talk about how he approached the feature-length adaptation, his journey to becoming an anime director, how a trip to Germany influenced the movie and more!

Could you briefly describe what Goblin Slayer Goblin's Crown is about and how it relates to the main series?


The Noble Fencer comes from a noble family but casts her status aside to become an adventurer, but then disappears in the snowy mountains. Goblin Slayer and his party receive a request from the Sword Maiden to go find her, so they set off towards the mountains. They find that some goblins had made a fortress in the snowy mountains their hideout and they find something even more sinister lurking there. This movie takes place after the TV series ends, but you can see that Goblin Slayer and his party had gotten even closer. Even though Priestess was a new adventurer when their adventures started, she actually seems almost like an older sister figure for the Noble Fencer since she's grown so much.
Does the film adapt content from the novels or will it be an original story?
This story is actually from volume 5 of the Goblin Slayer light novel series. I decided on adapting this particular story because it's so popular among the fans and we also got to see a snowy mountain setting as well as the Noble Fencer that were not in the original TV series.
How did you approach directing this film? Anyone or anything that specifically inspired you?
I wanted to leave the feel of the world from the TV anime series intact, but also depict how Goblin Slayer and his party would think, act, and change now that the Noble Fencer would be involved in the story. The story takes place on a snowy mountain, and I grew up where it snowed a lot, so I knew firsthand what it'd feel like to be in that climate. It was normal for the temperature to be below 0. It's so cold that you didn't have time to think about how to heal any wounds of the heart and the cold physically hurt against your skin. If you wave around a wet towel outside, it's easy to turn it into a club because it would actually freeze. I'd actually like Goblin Slayer to use that (lol).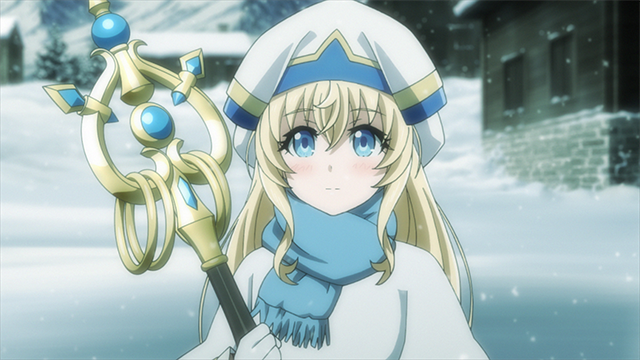 Something many fans enjoyed about Goblin Slayer was how cool the main character is. What do you think makes the Goblin Slayer so appealing?

I think one of the appeals of Goblin Slayer is that there's a little bit of Goblin Slayer in everyone in a way. Not everyone has some extraordinary talent or experience some miraculous awakening, but you can work hard and earn experience and learn through trial and error. I'm sure everyone's experienced it at some point in their lives, but with a little bit of hard work, some things they thought were impossible may become possible. And even though the abilities of those around you may be different, they're probably experiencing something similar. This series depicts the true courage and strength everyone has to live with a positive outlook, and I believe that's why it's so cool and popular.
Do you have a favorite memory while you were filming?

During production, I got to go to the German anime convention AnimagiC. While I was there, I got to also go to Heidelberg that was nearby and got to see a real castle and I took so many pictures. It was right around the time I had to finish designing the goblin fortress, so this served as a great reference. I thought it was the perfect opportunity to expand on how a middle-aged fantasy world should look like, so I was grateful.
What was your biggest challenge in bringing this film to life?


More than anything, trying to cut down the footage to make it the feature-film length time we were allotted. I would've loved to have 90-100 minutes, but we had to somehow manage putting a full novel's worth of story in 60 minutes. I revised the scenario many times and finally got it down to what you see in the final product. In the end, it worked out fine as an anime movie, but the tempo of the film got better and can be fully enjoyed despite its short run time.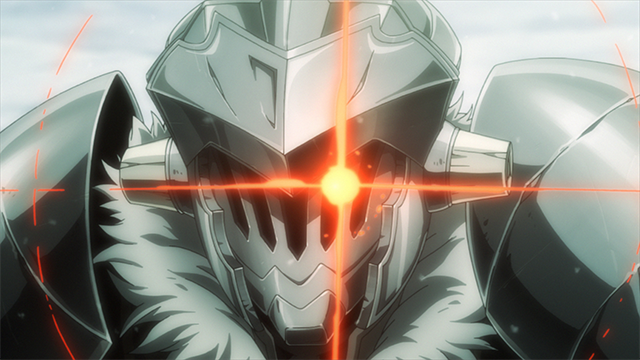 Is there anything unique or interesting fans should look out for during the film? Maybe something they might miss if they weren't watching for it?

Just like the TV series, people will be able to enjoy the very unique characters being themselves in a fast-paced environment. There's also the new enemy, the Goblin Paladin, and I hope that people enjoy the Noble Fencer and what she learns on this adventure.
Can you share a bit about your background and how did your career lead you to become a director? 

I wanted to do the work that I actually wanted to do, so I quit my job at a corporation and started working part-time at the anime studio SATELIGHT. And then I started filming at Madhouse and A-1 Pictures as well as doing some 3DCGI work. From there, I wanted to do something with my ability of drawing and knowledge of filming more directly, so I went from being full time to freelance and did work as an episode director, and then got offered the opportunity to direct.
What responsibilities does the director of an anime handle?


As a director, I have to check everything including the scenario, storyboards, direction, sound, and editing. But on top of that, I also do key animation, 3D, and settings, so I have a lot on my hands. I also have to make sure that the staff is always able to give their best, so I have to always make sure morale is high at the studio as well. We all want to be able to celebrate and have fun once a project is complete, after all.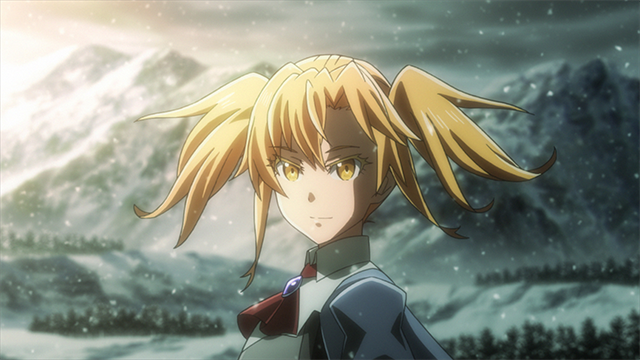 Did you always want to work in anime/be a director? Is there any series in particular that inspired you?


I did always want to work a job that had to do with drawing or with film. I ended up finding my opportunity in anime, but I really do love live-action movies and movies as a whole, so I just see anime as another expression of that. As for some anime films that inspired me, I'd say that The Dagger of Kamui directed by Rintaro and Wicked City directed by Kawajiri Yoshiaki were two films that impressed me with how they were directed.
Any advice for someone who may be interested in directing anime films?
In my case, I didn't go to a special school for drawing or film and even while working at an anime studio, I wasn't under someone's wing. Basically, I wasn't on some planned route to success or anything. I basically used all the footage I had watched when I was a child and the knowledge I gained from that as well as how much I love to draw as my weapon and went about doing every assignment I had earnestly. Of course, I do also love Goblin Slayer as a character. Rather than rushing to do something flashy to be in the spotlight, it's far more important to diligently perfect your own craft and work hard. And most importantly, treasure the people that you meet and the opportunities that come your way.
Could you describe the differences in directing an anime film instead of a series?

Because we weren't on a weekly schedule like we would be with a TV series, we got to take our time and carefully work on this. But despite this being a theatrical release, what we can do differently budget-wise from a TV series differs from franchise to franchise. For theatrical releases, we're able to check the rough video footage as a whole before doing redos on the drawings or editing, as well as adjusting the sound, and we're given a little more time than we would have on a TV series to do so.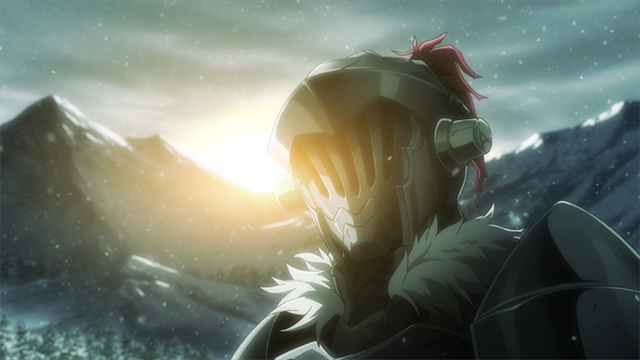 What's next for you?


I have quite a few things actually. I look forward to being able to announce them in the future, so please look forward to them.
Is there anything you want to say to the fans?
We heard you loud and clear! I'm overjoyed that we got to bring you the theatrical release of GOBLIN SLAYER -GOBLIN'S CROWN-. Of course, there'll be tons of goblin slaying! There's even a bath scene! Please look forward to it!