It's Mamoru Oshii's birthday! Let's take a look at some of his surprisingly relevant dystopian films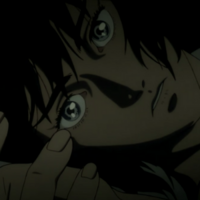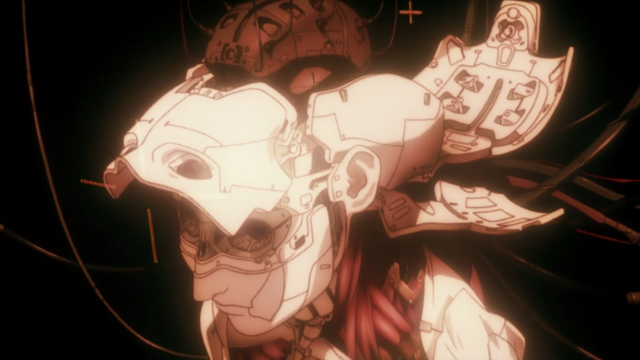 Mamoru Oshii, best known for his film adaptations of Masamune Shirow's Ghost in the Shell, is a legendary figure within the anime kingdom. Like many millennial anime fans, I first watched a few of his movies as a kid. I always enjoyed the stunning animation and cyberpunk aesthetics, but the cerebral jargon and excessive dialogue went over my head. The philosophical and ruminative nature of Oshii's sci-fi anime often felt inaccessible for me mentally.

Thankfully, in my adult years, I've finally discovered — and actually understand — some of the rich thematic qualities of Oshii's movies. One such quality is his uncanny ability to envision dystopian futures that strikingly mirror actual social and political realities of our current era. In celebration of his birthday, I'll be exploring three of his films — Patlabor 2, Ghost in the Shell, and Jin-Roh — to uncover the ways Oshii has made predictions and philosophical inquiries that are shockingly relevant to today. Let's dive in!


Patlabor 2: The Movie (1993)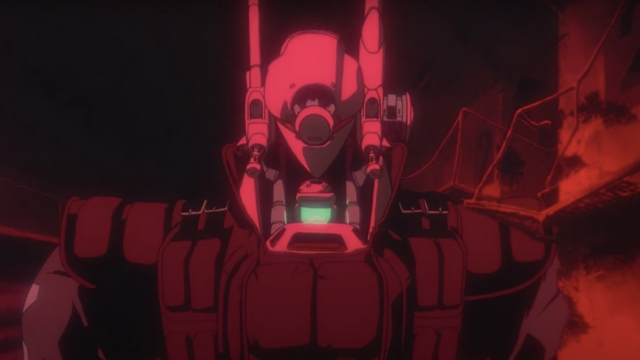 Patlabor 2: The Movie centers on a former JGSDF (Japan Ground-Self Defense Force) officer named Tsuge who wreaks havoc on Japan in an attempt to start a bitter war, in retaliation for the bureaucratic heartlessness that caused the deaths of the soldiers he once commanded. The movie thematically departs from the bulk of the series it stems from. Even differing from Oshii's previous Patlabor film, Patlabor 2 delves into heavy questions still relevant now about what constitutes true peace for a nation, and whether a false peace is preferable to a truthful war.

One scene in particular explicates this theme in depth. A protagonist named Gotoh ruminates on the words spoken to him by a character named Arakawa. Arakawa mentions the many global wars that exist and says "economic prosperity is based on demand created by those countless wars. Its hands are made of blood. That's the stuff our peace is made of. An unabashed lust for peace based on an unmitigated terror of war. An unjust peace where we avert our eyes from the foreign wars in which others pay the price for that peace."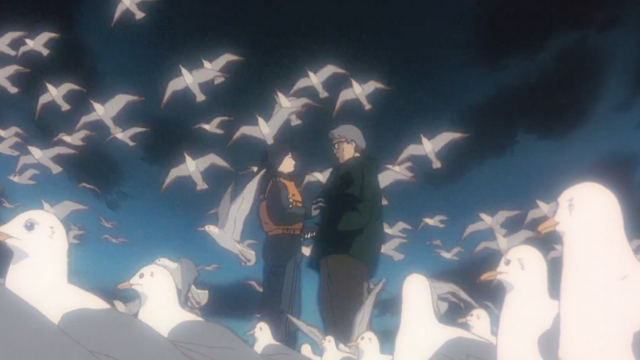 Although Arakawa turns out to be an antagonist in the film, his speech still describes a very prescient truth: the robust capitalist economies of many first-world nations at least partially come from corporations that create products for warfare. Often, these wars take place in developing nations that suffer greatly from the warfare, while other countries reap the profits and enjoy the comfort of relative safety. The presence of this sort of false peace — a peace based on the suffering of others — is exactly what leads to Tsuge's vengeful actions, a plot meant to highlight the hypocrisy and violence that undergirds many modern-day comforts.

Profiting off of warfare is certainly not a recent world development, but it also isn't getting any better. Oshii is a master of subtlety and, true to his style, allows audiences to come to their own conclusions about the strikingly pertinent political and social themes explored in Patlabor 2.


Ghost in the Shell (1995)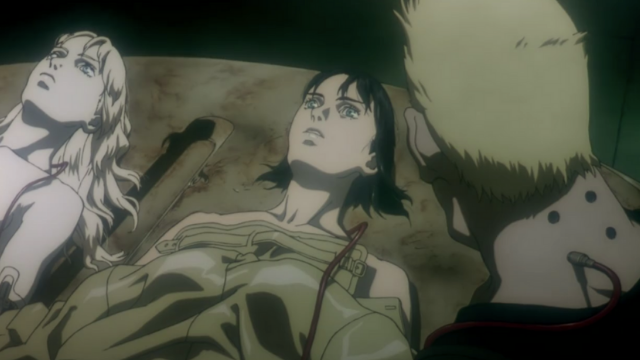 While Patlabor 2 dealt with the reality that many nations maintain peace based on warfare elsewhere in the globe, Oshii's acclaimed Ghost in the Shell adaptation makes hauntingly accurate predictions about our individual dependence on technological advancements. These predictions correlate surprisingly well with our relationships with smartphones, social media, and our own identities.

In one scene, the central protagonist Motoko Kusanagi tells her partner Batou that they'd both be free to resign from Section 9 — their employer — if they wished. However, they'd have to return their cybernetic bodies, along with their memories. Motoko then elaborates on how humans are composed of many different elements and characteristics that make up their whole "self." Modern technological advancements have not reached the heights seen in Ghost in the Shell, and there aren't a myriad of cybernetically-enhanced people (as far as I know) with cyborg bodies on loan from a corporation. Still, this scene makes a very prophetic statement about how our dependence on technology grows with each new advancement.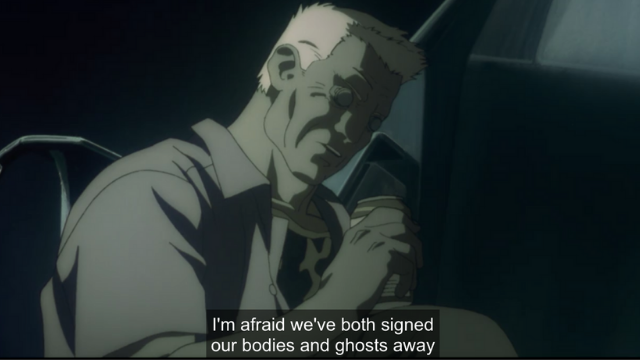 This sequence highlights how in a profit-centric world, businesses and organizations — or Section 9, in the case of the film — are often the entities who ultimately own these ubiquitous technological products, which naturally increases our reliance on the services they provide to our daily lives. In terms of a 2020 example, any of us could choose to stop using our smartphones, just as Motoko could quit Section 9. But this isn't as easy as it seems when you consider the consequences, one being that many people today rely on these devices for work. Food app delivery workers and Uber drivers are just a couple examples of occupations that not only heavily rely on, but actually require, the use of smartphones for employment.

Motoko's rumination about our reliance on technology is also reflected in our relationship with smartphones and social media. At least in certain countries, social media usage and smartphones are heavily intertwined. Social media platforms are also where we fashion our identity in view of others, where we are influenced by others, and where the spectacle and sheen of our daily life gets reconfigured to tell the tale of who we "are." Especially in the age of COVID-19, digital social interaction is more important and ubiquitous than ever. So letting go of smartphones and social media accounts in turn would entail more than a simple abandonment of a technological object; for anyone who doesn't also own a laptop or another internet-accessible device, it would mean the erasure of social connection and the bulk of one's interpersonal contact.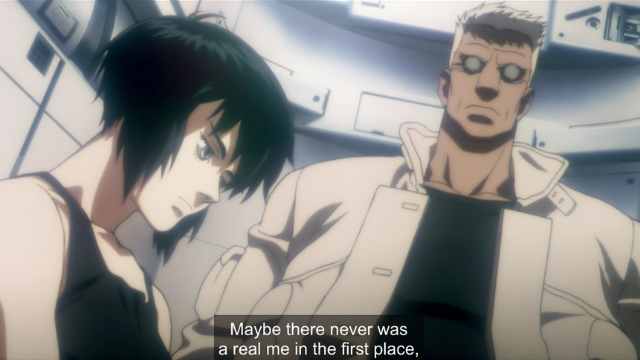 Finally, GitS explores identity further as it connects to memory itself. Knowing that false memories can be implanted in a cybernetic body like hers, Motoko wonders if her memories are true and if she's real at all. This ties back to our modern era by way of social networking. Most people used to get actual physical photos developed, but one glance at Facebook "memories" shows that is rarely the case in 2020. Today we digitally upload photos to Instagram or Facebook, and both mediums are digital archives ultimately owned by larger businesses whose lasting stability is questionable. I used MySpace all the time years ago, where I had life experiences in the form of photos, posts, and conversations that I can no longer access due to the company's decline and acquisition. If someone's primary way of documenting those past memories — and in turn, their very identity — were strictly on MySpace, what would that mean now? How truly real are memories I can never revisit, having relied on an online platform that I presumed would always exist? These are the sorts of questions Oshii's masterful Ghost in the Shell urges us to consider about our current world.


Jin-Roh (1999)
Jin-Roh is perhaps Oshii's bleakest sci-fi excursion. The film centers around a soldier named Fuse who fails to shoot a "terrorist" delivering a bomb and takes place in an alternate Tokyo where — as the description reads — "a totalitarian government rules with an iron fist." Whereas Patlabor 2 explored warfare and Ghost in the Shell analyzed technological ties with identity, Jin-Roh tackles poverty's connection to social unrest and the increased militarization of the police within many nations.

The opening minutes of the film says that after Japan lost the war, massive social unrest and economic hardships became common for much of the country. This in turn led to rampant unemployment and urban migration that led to violent crime, anti-government retaliation, and large portions of cities turning into slums. Though Jin-Roh is set within an alternate universe, Oshii keenly shows the very real connection between poverty and violence, and how social disenfranchisement and the inability to fulfill basic needs often leads people to take extreme measures outside the law. This is a reality that undeniably exists today.

In response to the crime and anti-totalitarian demonstrations, the government creates a special unit of militarized soldiers called the Special Unit. The added violence created by this Special Unit only leads to the further radicalization of a guerilla group named the Sect and creates what the film describes as "urban war zones." Very similar to now, the widespread societal dissatisfaction mirrors the wave of protests spreading across the world against police brutality and the murders of Black people. Oshii's futuristic vision proves itself accurate once again, as the militarized Special Unit very closely resembles the increase in militarized police weaponry, gear, and presence seen in many countries within recent years.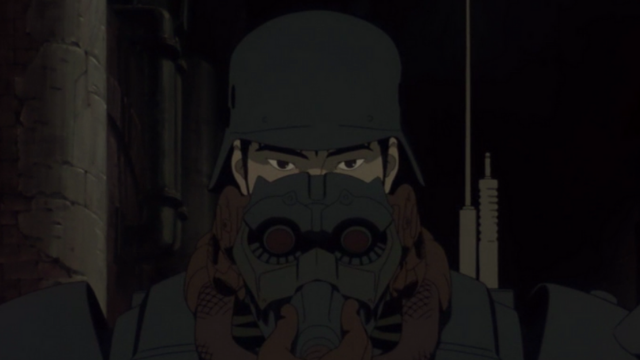 In all of his sci-fi films, Mamoru Oshii provides trenchant and at times, creepily accurate predictions about political, technological, and societal relations of the future. Perhaps it's now more than ever that we should be revisiting his thought-provoking works.

What's your favorite dystopian work by Mamoru Oshii? Which theme sticks out most to you in his films? Let me know in the comments below!
Do you love writing? Do you love anime? If you have an idea for a features story, pitch it to Crunchyroll Features!