Kiki's Delivery Service holds surprises in unexpected places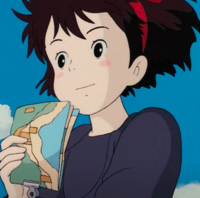 Adulthood is hard. The things that we all joke about, like taxes and having a ton of paperwork to go through, are tough to deal with, but that's not all there is to it. I'm years out of high school, out of college, and I still don't feel like I know everything I need to be a "good adult." And it's very likely that I never will. For the most part, I think I'm doing pretty okay, but there's always a nagging feeling that I'm not doing everything I'm supposed to do or should have accomplished more, and I'm not alone in this. It's the pressure of having to do everything for yourself, by yourself, and that can get very lonely. I recently rewatched Kiki's Delivery Service, based on the novel by Eiko Kadono, with a friend of mine after having not seen it since I was a kid. I remembered some specific scenes, but not much on the story itself. Rewatching it again wasn't just fun, but was also a great surprise. Kiki is heralded as a coming-of-age story, so I thought it would be something I would simply enjoy — not something I would end up resonating with.
Image via GKIDS
Kiki starts out by leaving her family and home behind due to a custom that young witches set out into the world at age 13 and ends up going to a new town far away from anything she'd ever known. Moving out is frightening. The idea of packing up and moving away, sometimes to a different country, is a terrifying one, and one that people have to do all the time. Leases expire, roommates come and go, and it is harder and harder for young adults to afford to buy a home. Being in transition, whether it's for location or financial reasons, is extremely common, but doesn't become easy. A home is a home, and having to pack up and move on, no matter how many times you do it, is still hard.
While Kiki is very quickly given a place to stay and run her business in the bakery, she still doesn't know anyone. As the only witch in town, she is isolated from a potential community. She finds comfort in the baker couple, who provide a home for her and readily welcome her into their family, and Tonbo, who often seeks her out. Later, after a botched delivery, she stumbles upon the painter Ursula, who she ends up bonding with as mutual outcasts. Those people become not just her friends, but her support network. Her family isn't around, so she needs to find people that will not just help her when she's in need, but also make life more enjoyable. The people you surround yourself with from day to day can truly make or break an environment, and seeking out a good group of people to support you is key.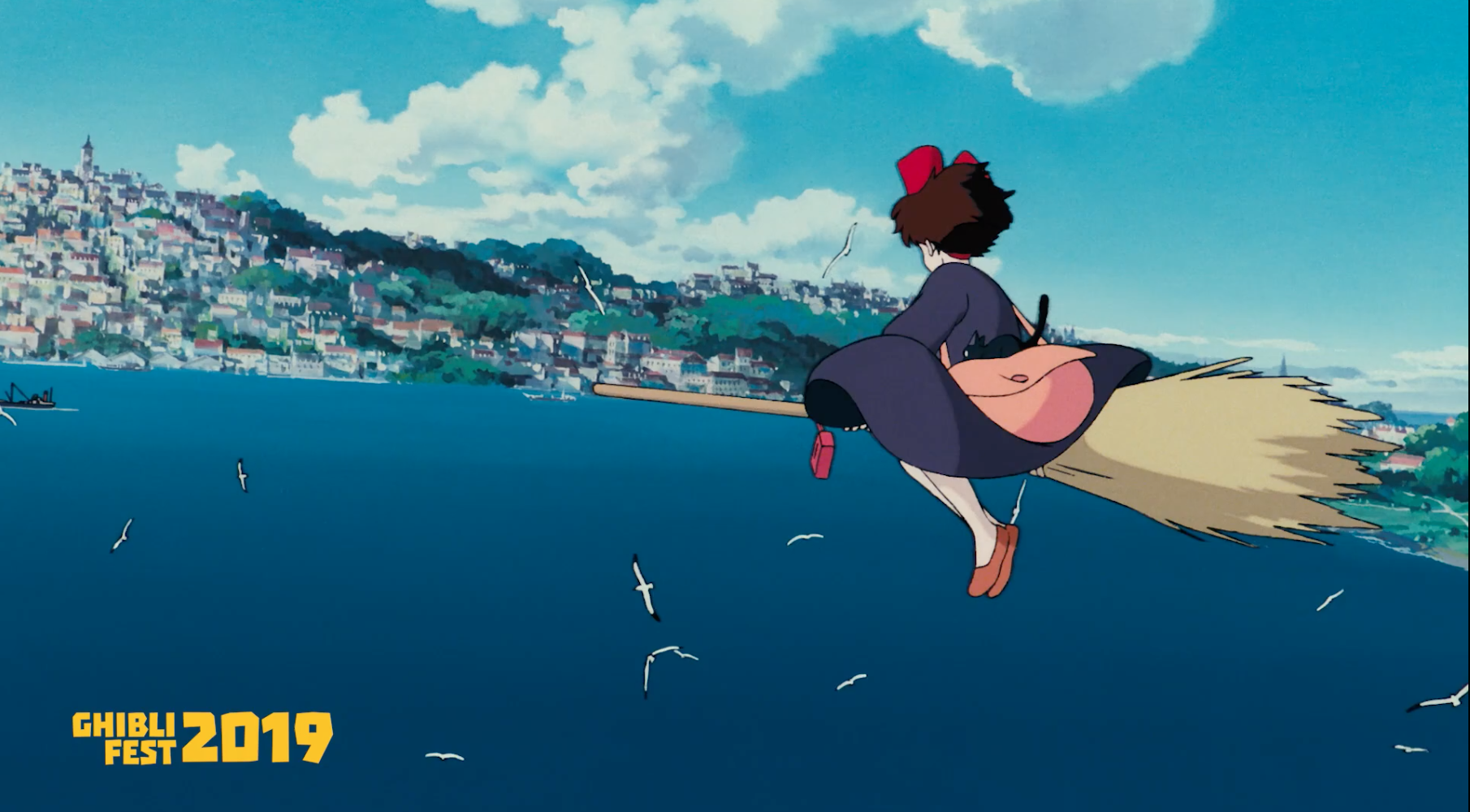 Image via GKIDS
The main thing that causes Kiki to start losing her powers is her fading confidence in the world itself. She is hired by an old woman who wants to make herring pie for her granddaughter, and Kiki decides to go past the role of delivery person to help the woman finish her bake. Kiki powers through a storm to deliver the food on time and makes it all the way to the granddaughter's home — only for the granddaughter to answer the door and say that she never wanted the pie to begin with. This is a lesson that people tend to learn very early on, but it stings even more as an adult, when you have to deal with the reality that sometimes putting effort in and working hard at your job won't always reward you. Kiki doesn't become misanthropic, but she is overcome with a heavy melancholy because of it. The scene of her just collapsing into bed and not wanting to talk, see anyone, or even get up — I've been there before. Work is hard, and dealing with people is harder, and it's very easy to get bummed out after a bad day. Sometimes, it changes you, but you have to keep moving forward.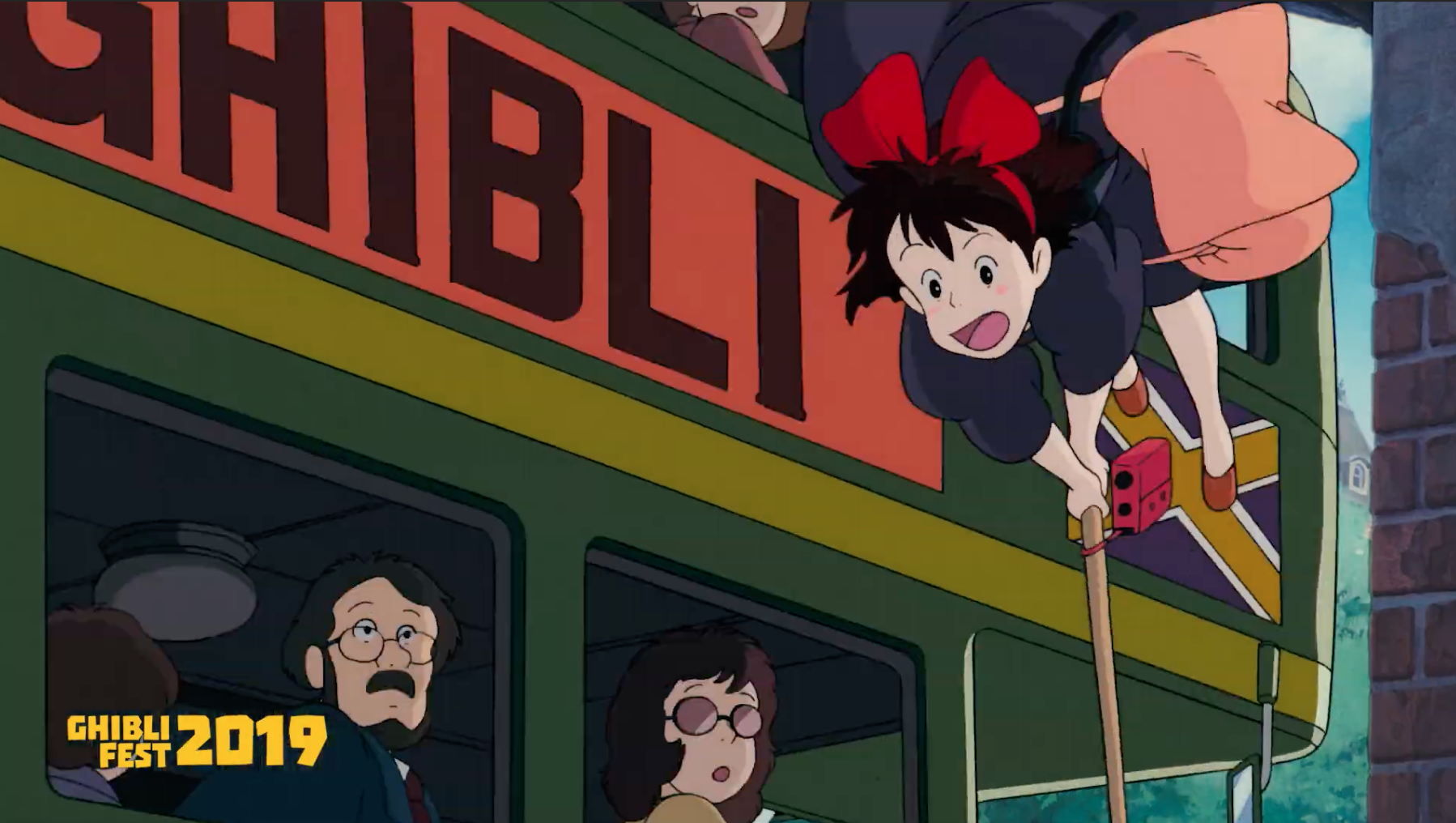 Image via GKIDS
In a transcription from the official art book, Miyazaki mentions that the problems that Kiki struggles with are the problems that some of the young members of the Ghibli staff has as well — they are universal issues. The struggle against isolation, anxiety, and loneliness isn't just for children growing into adults, but for adults who have to exist in the world around them — a world that is not always so nice. And yet, a thing I greatly appreciate about the movie, especially as an adult, is that there is a happy enough ending. Not everything is resolved; Kiki will never be able to hear Jiji again, the granddaughter is never shown making up with her grandmother, and it's unclear whether Kiki is able to deeply connect with Tonba's friends. However, her experiences don't change who she is at the core, that no matter what the world throws at her, she will continue to keep doing her best. The world is complicated and filled with unexpected things, and it's easy to get bogged down by them — but that's not all there is to the world. To power through regardless and make your place, now isn't that what adulthood is about?
Have you connected with Kiki's story? Let us know in the comments!

---
Noelle Ogawa is a contributor to Bubbleblabber and Cup of Moe. She can be found on Twitter @noelleogawa.
Do you love writing? Do you love anime? If you have an idea for a features story, pitch it to Crunchyroll Features!